Al Ameri is one of the most popular vloggers in the UAE. Previously, we shared his viral video about Christmas in the UAE, which featured an insightful look into the diversity of cultures in the emirates. Just recently, the Abu Dhabi-based vlogger travelled to the Philippines!
Have you ever wondered how an Emirati would feel if he goes to the Philippines? What would he think about the places and the people? Well, now is your chance to know the answers to these questions… through the latest viral video by Khalid Al Ameri!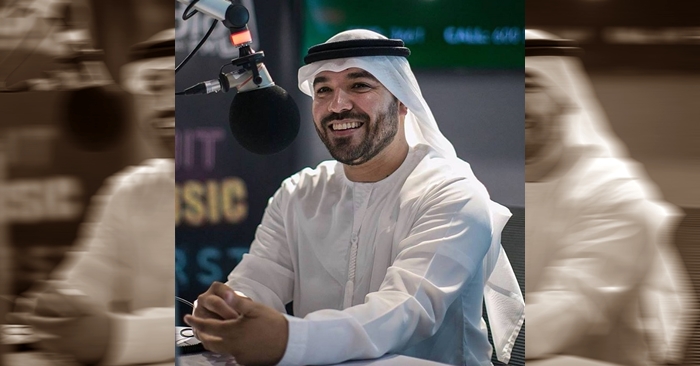 Khalid Al Ameri Features Video About Pinoys
Upon his arrival at the Ninoy Aquino International Airport (NAIA), Al Ameri posted "Touchdown Manila!!" on his Facebook page:
Wasting no time at all, the Emirati vlogger began interacting with Pinoys, and created a video titled: "Why Do Filipinos Smile?" The video shows Al Ameri trying out things that typical Pinoys do — buying street food, riding a tricycle, and going to the mall.
He also talked to some locals and asked them why Filipinos always smile. In response, many of them answered that Filipinos smile because of their "innate optimism" and "positive culture."
The Courage to Smile
In his video, Al Ameri praised Overseas Filipino Workers (OFWs) for being positive even though they are far away from their loved ones.
"When you think about the Filipino people that have over 10 million overseas workers at different places around the world, imagine the courage that they have to have," he stated. "The strength that they have to have to be away from the people that they love, but still find happiness in the fact that they are providing for them every single day."
"They teach us all that happiness is always in our hands," he declared. "It can start with something very simple, and that is a smile."
Here is Al Ameri's video about why Filipinos smile, posted on his FB page:
Truly, it is refreshing to see Filipino culture through the eyes of a foreigner. Thank you, Khalid Al Ameri, for creating a video that reminds us of our strength and optimism amid hardship and homesickness. We hope you enjoy the rest of your stay in the Philippines!
Aside from their positive attitude, Filipinos are also known for their hospitality and generosity. Just look at all the Balikbayan boxes filled with goodies that OFWs send to their families back home! Meanwhile, here is a list of cargo service companies that ship these boxes from Dubai.