If the USA has the Walk of Fame in Hollywood, Dubai also has its own version: the Dubai Stars. With its recent launch, everybody in the city was just excited to know whose names will dazzle the famed boulevard, and a name popular among not just Emirati but among Filipino netizens was unveiled interestingly: Khalid Al Ameri.
ALSO READ: Khalid Al Ameri Reacts to Issue on Swedish Woman Deported from Dubai 
The Emirati social media influencer earned his star among the 400 stars unveiled last Sunday (October 20), which coincided with the One Year to Go concert, marking a year until Expo 2020 Dubai.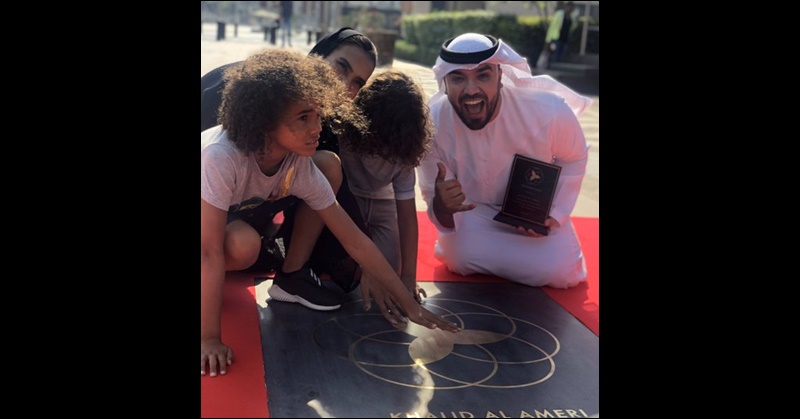 Khalid Al Ameri Among Celebrated Personalities who Received Dubai Star
The Dubai Stars on Sheikh Mohammed bin Rashid Boulevard is Dubai's version of Hollywood's Walk of Fame. Upon completion, this will soon feature 10,000 Dubai Stars in Downtown Dubai,  as shared in a report by the Gulf News.
The moment the first Dubai stars were unveiled was a moment of collective pride as eight icons from across the world including Emirati singer Balqees Fathi, Egyptian actor-couple Mona Zaki and Ahmad Helmi, Bollywood talent Sonam Kapoor Ahuja and Pakistani pop idol Atif Aslam were officially inducted into The Dubai Stars walkway on Sunday amid much celebration.
The Dubai Stars is a walkway set along the Sheikh Mohammed Bin Rashid Boulevard in Downtown Dubai recognizing celebrities from various fields including music, film, art, sports, and literature, and is now open to the public. It's essentially the UAE's version of the legendary Hollywood Walk of Fame.
Commenting on her induction, Mona Zaki shared: "The energy I feel today is about appreciation, peace, and love … It is wonderful that there are stars from the Middle East and abroad who are now a part of Dubai Stars."
"It's such wonderful news. We understand and appreciate each other's works. When he's shooting, I give him all the love, the care and the privacy he needs. He does the same with me and I am happy for us," Zaki added.
For his part, Internet sensation Khalid Al Ameri was at his modest best at the press meet as he described his inclusion as a nod to the "little guy" and called Dubai Stars as a great initiative.
Al Ameri shared, "I am just happy that I am here today. I am like the little guy, so it's an honor to represent my country and share the work that we do across the world. It brings communities together. I want to thank everyone who recognized the little guy and the impact we have had." 
Other famous faces who have already been honored with a Dubai Star are Huda Kattan, Mohamed Salah, and Priyanka Chopra.
Voting has started for the induction ceremony in May.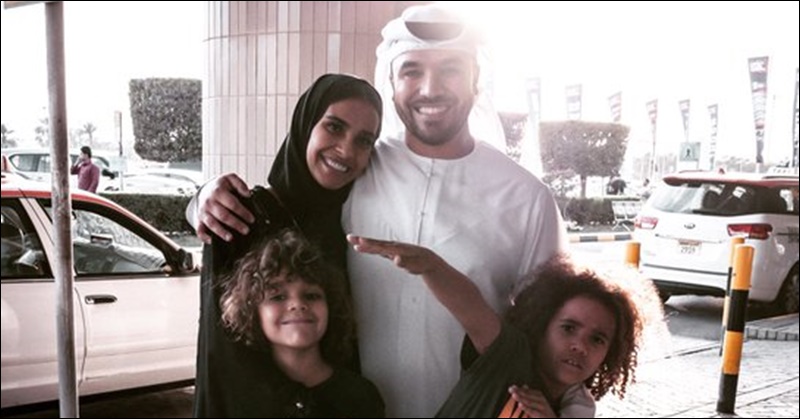 Congratulations to Khalid Al Ameri and the proud family! May you continue to inspire others by excelling in your craft and sending messages of truth and hope from anywhere in the world!
ALSO READ: Video: Emirati Vlogger Khalid Al Ameri Visits the Philippines