Dubai is the land full of opportunities. The economy has been seeing an upward facing curve and will continue to do so. One of the most important factors in the growth of Dubai is undoubtedly the Aviation sector. There has been a noticeable increase in the number of international passengers flocking Dubai's main airport over the past decade. This has also given a great boost to other industries such as tourism and retail and as predicted by many economists, these sectors will continue to thrive on the aviation sector's expansion even when the economy is faced with a recent plunge in oil prices.
If government estimates are to be believed, then by the year 2020, the aviation industry is expected to contribute 32 per cent to Dubai's GDP. This has resulted in a direct increase in the number of different Airline jobs in Dubai. According to Shaikh Ahmed bin Saeed Al Maktoum, chairman of Emirates Airline, the company carriers flew some 51 million passengers in 2015. The World's largest International Carrier also recorded a seat factor of 80 per cent and is planning to add more carriers to its existing fleet. While the statistics present in this article only talks about the increased demand for Emirates Airlines, but in a broader sense reflects a positive scenario of the Aviation industry as a whole.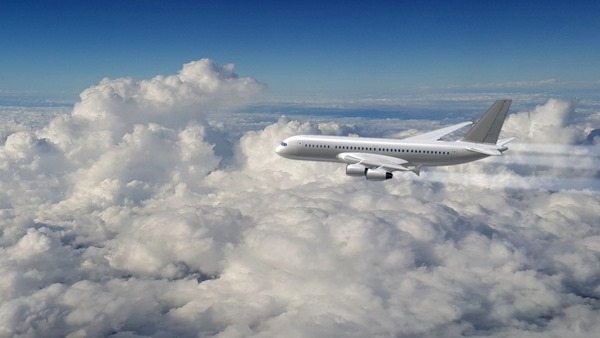 Image Source: AlexandrVe – pixabay.com
Top 10 Q&A in a Job Interview in Aviation
This is definitely a good time to be associated with the Aviation industry since it offers plenty of employment opportunities. But just like every other industry, those looking for jobs in Aviation industry needs to do their homework well in advance. To help you with your homework, in this article, we will talk about the most common questions asked during airline job interviews and how to answer them.
Question 1: Tell me about yourself.
Answer: This question requires you to give out basic information like your name, age, native place, family members initially, followed by information about your educational background and previous employer with roles and responsibilities handled by you. Sounds easy, right? It is easy but what will set you apart from other candidates is how you tell the story. So, make it interesting.
Question 2: What made you pursue a degree in Aviation?
Answer: If an interviewer asks you this question, then he is trying to understand your motive behind choosing this career. He wants to know whether this was a well-planned decision on your part or not.
Question 3: Why do you want to be a pilot / an air-hostess?
Answer: There are many jobs one can opt for in the aviation industry but what motivates you to choose a specific field is something an interviewer wants to know. A great idea would be to prepare a list of all the reasons before appearing for the interview.
Question 4: What do you know about our airline?
Answer: For this particular question, Internet comes as a great help. Do thorough research of the airline for which you are appearing for the interview. Go to their official website, read their about us page and company history, spend some time reading their Wikipedia page as well and update yourself about any new developments that may have taken place in the company.
Question 5: What are your greatest strengths / weaknesses?
Answer: Telling an interviewer what your strengths are is a piece of cake but telling your weaknesses can be tough. Sometimes people don't realize that they have a weakness and many hesitate to share them. But what's important is to be absolutely honest in your answer.
Question 6: How would you react if you find your colleague not doing their job?
Answer: You need to base this answer on a real life situation. You can explain how a certain colleague was not doing his / her job right, how you stepped in to correct it and what the results were. But how you tell this will give a peak into not just the problem solving attitude you possess but also what you think off your colleagues. So refrain from criticizing your colleagues at any cost.
Question 7: Do you work best when alone or when in a team?
Answer: There is only one answer to this question. Airlines look for candidates who can be great team player and your answer should reflect this trait in you.
Question 8: Tell us what your hobbies are.
Answer: The purpose behind asking this question is to assess your people skills. Therefore, make sure you share about a hobby which involves other people such as hosting friends or playing a sport.
Question 9: Have you applied at any other airline?
Answer: If you have applied elsewhere, tell them upfront. This will reflect that you are indeed very serious about a job change. But do not forget to add that their airline is your preferred choice.
Question 10: Do you have any questions for us?
Answer: It is important that you do ask at least one question if an interviewer asks you to. If you cannot think of anything to ask, then ask about the next stage in the recruitment process.
These commonly asked questions help interviewers in understanding their candidate's personality and determine whether he / she will be a good fit for their airline. Prepare your answers well in advance and you are bound to shine during the interview.
————–
Author Bio: Megha Raizada is a professional writer who loves to keep a track of everything interesting happening around the globe. When not writing or browsing the Internet, you will find her creating furniture out of used tires.