In Dubai, most private schools have high tuition fees, with some even charging around AED 100,000 per student. Fortunately, the emirate's leaders recently announced that there would be no tuition fee increase in any private school this year, along with other landmark decisions.
The decisions were made during a meeting of the Dubai Executive Council last Wednesday. It was led by the Crown Prince of Dubai, His Highness Sheikh Hamdan bin Mohammed bin Rashid Al Maktoum, who is also the Chairman of the said council.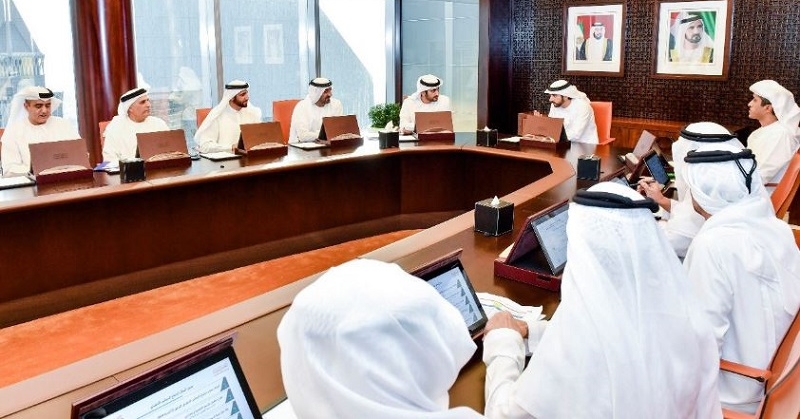 No Tuition Fee Hikes in Private Schools
In a series of Tweets, HH Sheikh Hamdan presented the outcomes of the meeting, which included major decisions on market fees, property fees, school fees, and the aviation industry.
"Following the directives of @HHShkMohd, we adopted a series of initiatives during today's Executive Council meeting aimed at stimulating economic growth and reducing the cost of doing business in Dubai," the Crown Prince tweeted. "The initiatives include the reduction or cancellation of various govt. fees."
HH Sheikh Hamdan shared that market fees for commercial entities have been halved from 5 percent to 2.5 percent:
Firstly, we agreed to lower market fees imposed by Dubai Municipality on commercial entities from 5% to 2.5%, in order to preserve Dubai's distinctive investment environment on a regional and global level.

— Hamdan bin Mohammed (@HamdanMohammed) June 6, 2018
Likewise, the 4 percent property fee has been waived:
We also approved waiving the 4% fee for a delay in property registration imposed by the Dubai Land Department. The real estate sector is an important component of Dubai's economy and we are working to provide the best government services to both investors and developers.

— Hamdan bin Mohammed (@HamdanMohammed) June 6, 2018
These ground-breaking initiatives, along with the introduction of 10-year visas for investors and professionals, is bound to attract more investments to the emirate!
Decisions on Airline Fees & School Fees
Meanwhile, the Crown Prince also announced the cancellation of fees related to the aviation industry:
In order to develop Dubai's aviation sector, we are cancelling 19 fees related to the aviation industry and to aircraft landing permits … Dubai is a global hub for the industry and our hard-won position in this sector needs to be strengthened.

— Hamdan bin Mohammed (@HamdanMohammed) June 6, 2018
Lastly, HH Sheikh Hamdan tweeted about the "freeze" on tuition fees for private schools:
Finally, we ordered an immediate freeze on the tuition fees of all private schools in Dubai for the coming academic year (2018-2019), in order to reduce the financial burden on parents.

— Hamdan bin Mohammed (@HamdanMohammed) June 6, 2018
Since tuition fees will not be increased this year, parents can release huge sighs of relief. Thanks to the Dubai Executive Council for their initiatives! In the meantime, if you are looking for a school where you can enrol your kids, here is a list of Philippine schools in the UAE.