It's been a while since we had an OFW feature, so for today we present someone who will surely inspire you! Coming all the way from the "city of the hundred islands" (Alaminos, Pangasinan) is Mardilyn, a 32-year-old Filipina. She has been residing and working in the UAE for more than four years now.
Mardilyn, or "De Anne" for short, holds a degree in Commerce, Major in Business Management. Before she came to Dubai, the only job her agency could offer was as an "all around" housekeeper. Still, she decided to accept the job. Fast forward to several years later… she is now a Secretary and Coordinator for a real estate company!
Inspired by her love for family and a positive attitude, Mardilyn took the risk and is now reaping the rewards. She believes in "treating people the way you want to be treated" and chooses to smile amid life's challenges. Plus, she learned how to speak fluent Arabic! Learn more about her unique experience through this inspiring OFW story!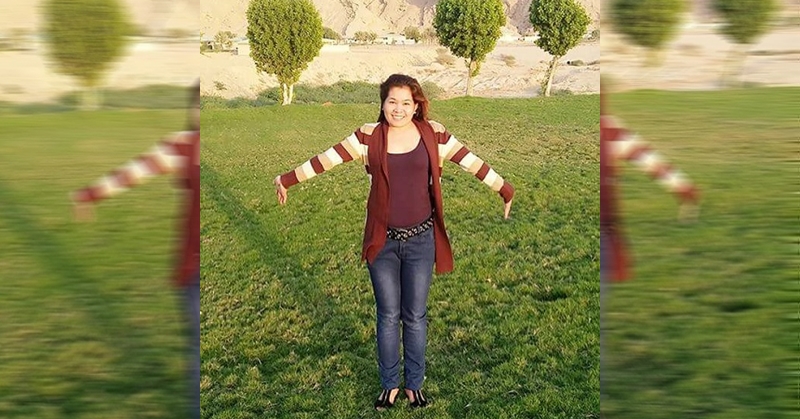 OFW Feature: Mardilyn, Secretary in Dubai
Name: Mardilyn A. De Vera
Age: 32 years old
Current Profession: Secretary and Coordinator
College Degree: Bachelor of Science in Commerce, Major in Business Management
Years in Dubai: More than 4 years
1. Tell us about yourself.
Hi! I'm Mardilyn A. De Vera, also known as "De Anne" to my family and friends. I come from the city of The Hundred Islands… Alaminos City, Pangasinan. I studied Commerce, Major in Business Management. I have been in Dubai for more than 4 years now.
2. Why did you come to Dubai?
My main reason is to provide a better future for my two daughters, Jhu Anne and Che, as well as to enable my mom to stop working as a Domestic Worker. I plan to earn money to build a house and to be able to put up a small business in the future.
3. What were your previous jobs?
Before, I was an all-around housekeeper in Al Ain because that was the only job that the travel agency where I applied could offer at that time. The job isn't easy at all, but I'm very thankful that my sponsors were very kindhearted and treated me like a member of their family. The children of Mama and Baba became my friends and they even brought me along whenever they wanted to go shopping or watch a movie (lucky me haha). They were so kind to give me release papers so I could go find a job that I really desired. Still, they reminded me that I will always be welcome in their house if ever I fail.
Eventually, I found work as a Sales Representative and Cashier with Pink and Red Lingerie Shop and Readymade Garments at Etihad Mall for more than a year. I easily got a job in sales since I'm a good Arabic speaker.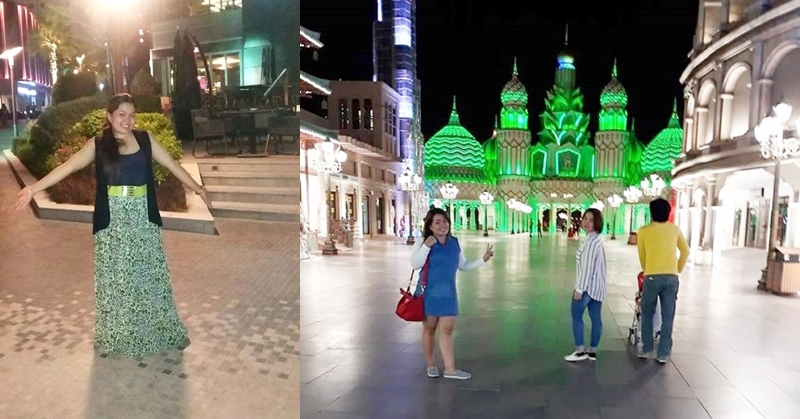 4. How do you find your current job? Are you happy/satisfied with it?
My previous boss referred me to my present manager, the son of the CEO. When my manager told my previous boss that they are looking for a trustworthy secretary and coordinator, my boss didn't hesitate to refer me, so that's why I'm here today (haha). I always try to have a good relationship with whomever I work with, because I believe that we have to treat people the way we want them to treat us back.
Yes, I'm happy and contented now with my job. I can say that I've come so far already from being an all around housekeeper to being in a real estate company! My manager never stops motivating me and encouraging me to learn more and educate myself about the things that could help my professional growth and as a person as well. They also send me to some trainings and give me personal assistance, since this is my first time to be in this field.
I'm very thankful that I was given the chance to be part of the company, instead of getting someone who's more deserving and smarter than me.
5. Are you able to save in Dubai? Why/How?
Yes! I already have an investment and I have started to build my dream house (finally).
I haven't saved much due to expenses for the house and for supporting my family as well. Still, I never forget to set aside a bit for future needs. Also, I always have my piggy bank for saving coins! I open it every 2 to 3 months, which is what I use for treating myself, either to a salon or to satisfy my cravings (haha).
6. Is it difficult to live in Dubai? What are/were your struggles? What's life like outside work?
At first, yes, because I missed by family. However, I learned to control my emotions for the sake of my goal, which is to provide a better future for them. Also, there are so many apps now which we can use to connect and have access with our loved ones. I also struggled in dealing with (a few) persons from other nationalities at work. But then, I have long patience and still managed to work with them under pressure. I just keep smiling to everyone… Always smile, it's contagious (haha)!
During off days, I usually spend time with my roommates visiting different places and taking photographs (at the beach, pool, mall or even a "joy ride" along UAE sometimes). I also spend some of my free time going to the gym, around 4 to 5 times in a week (for my "balik alindog" program haha).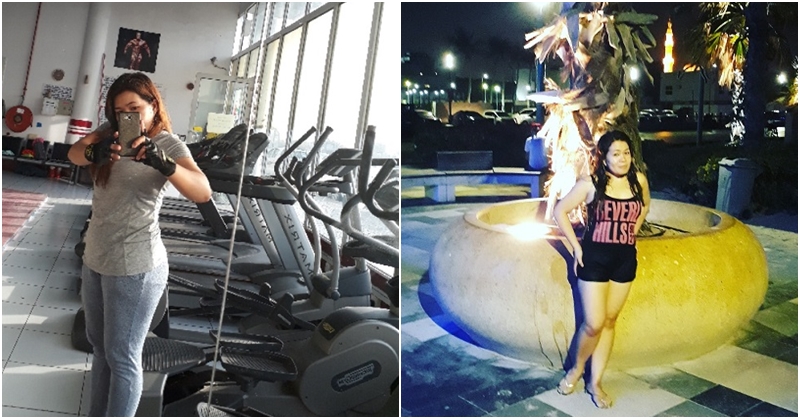 7. What do you like about Dubai?
Compared to some other countries where I'd been before, I found Dubai the safest place to live in… unpolluted and well-organized. You can find different nationalities everywhere, but it's very peaceful because laws are strictly implemented to make sure everyone is secure and safe. Transportation isn't expensive. Plus, there are mega sales everywhere — 50 to 70 percent off everything including groceries, cosmetics, clothing, etc.
8. What do you NOT Like about Dubai?
Summer season. It's really hot outside, you can feel the wind burning your skin!
9. What are your plans in your career/family/future?
I just got started in this field and I consider it as my stepping stone to open the door for more opportunities that may come along my way. Plus, I also want to have enough earnings and establish my own business in my hometown before going home for good and be reunited again with my family.
10. You have any tips for Kabayans when working/finding work/living in Dubai?
Aim high, dream big and go work for it because no one can change your life aside from yourself. Treat people the way you want them to treat you back. Be humble all the time. Give your 100 percent in everything you do, no matter how big or small it is because that's how people can determine how hardworking and dedicated you are!
Most of all, always remember to thank God and always pray for His guidance. Whenever I'm having a problem, either with family or at work or with the people around me, I always surrender everything to Him and pray for strength and light to see the right path.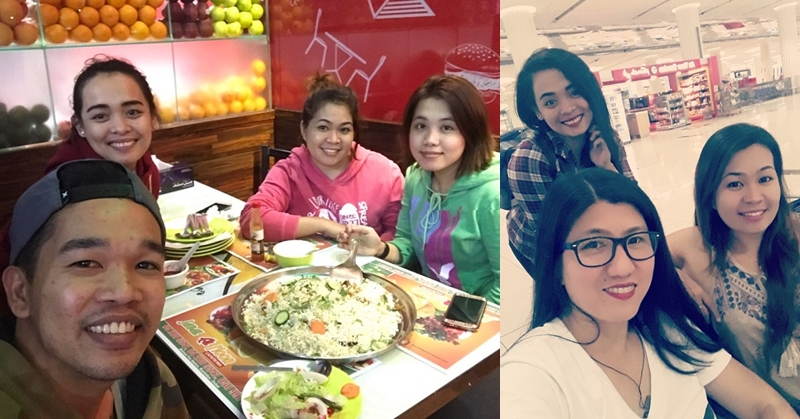 Connect with Mardilyn on Social Media
If you are looking for a room, office, studio, shop, villa, or warehouse for rent — Mardilyn is more than willing to help. She can assist you in finding a great location; you could even get a discount! To know more about Mardilyn, you may get in touch with her through her social media pages:
Instagram: @dhae_anne
Facebook: Mardilyn Adviento De Vera
—————-
*Photos provided by Mardilyn
Are you an expat in Dubai? Do you want to be featured in the website? Send us an email telling us you want to be featured at admin@dubaiOFW.com and we will send you the set of questions! Let's help other Pinoys who want to come to Dubai understand what life in the UAE is like through your story.