We are featuring a Filipina expat who has been in Dubai for 11 years! Pam is working in the Human Resources & Admin department in an electrical contracting company. She received an offer to work in the UAE with great benefits that she decided to come to Dubai and join her sister.
Pam is also a Dubai blogger, writing in her blog "Glimpses of Pam". This is where she writes her stories about life in Dubai. You can learn more about her OFW story in this interview. One of the great points she discusses is that despite all the difficulties, she still feels blessed that her family is complete in Dubai. Check out her practical tips for Pinoys wanting to come to work and live in Dubai.
OFW Profile: HR Admin in Dubai
OFW Profile: Human Resources Admin
Name: Pam
Education: AB Psychology graduate
How Long in Dubai: 11 Years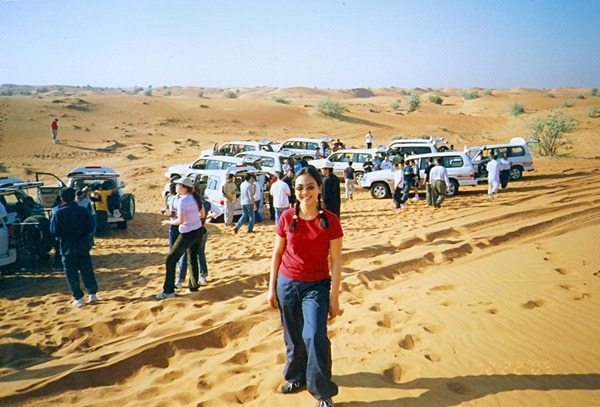 Pam – Dubai blogger
1. Tell me about yourself.
My name is Pamela, but most people call me Pam. 36 years old, married for more than 6 years to a man I met through a church community, and we have 2 daughters who were both born here. For almost 9 years, I've been working in an electrical contracting company where I can practice my AB-Psychology degree in the HR and Administration Department.
2. Why did you come to Dubai?
The opportunity to become an OFW in the Middle East knocked on my door unexpectedly when a company sent me a job offer I couldn't refuse. The remuneration and benefits were good and I didn't have to shell out any money for fees or charges to come here. And since my sister had been working here for quite some time already, it gave me the assurance that my life here would be ok.
3. What were your previous jobs?
My first job was in the Human Resources Department of a credit card company in Makati. Two years later, I left and worked as a Personal Assistant and Secretary for a government official's wife. My next job was with the medical and surgical company that brought me to Dubai where I worked for over two years in various departments.
4. How do you find your current job? Are you happy/satisfied with it?
I've very happy with the job I have now; I wouldn't be working here for as long as I have if I wasn't. We're compensated fairly and receive salaries on time. The work demands are manageable, and we all have a good working relationship. Sure there are stressful days from time to time, but what job doesn't?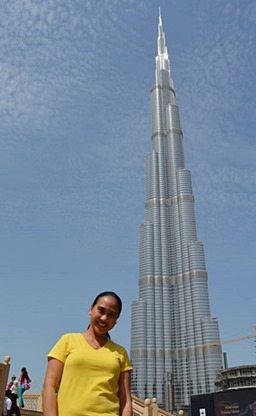 5. Are you able to save in Dubai? Why/How?
Somehow and thankfully, yes. Even though I worked for a credit card company where one of the benefits is to have a card, I've never actually owned one. Totoo yun! When I get calls from banks and credit card companies offering me all sorts of deals, I always say "no." This way, I easily resist the temptation of spending more than what I can afford. My salary is transferred to my bank account so I only withdraw how much we will be using for a week. If I'm tempted to buy something that is not in the budget, I think about it first and talk to my husband before going to the ATM.
6. Is it difficult to live in Dubai? What are/were your struggles? What's life like outside work?
The major difficulty of living in Dubai is the rising cost of everything. They say this is a tax-free country, but many things are expensive, like the school fees and rents of apartments. To (legally) sponsor a maid or parent, you need to have at least a 2-bedroom flat and a 5-digit salary. Considering the low salaries that many Asian expats earn, this is not easy because we also have other expenses.
For us, we had to leave the comforts and conveniences of the city so that we could move to an affordable apartment in the outskirts. Because of this, we waste lots of time on the road and endure traffic jams after work before getting home, and as a result, our time with our daughters is lessened.
However, this is still better than having to leave them in the Philippines. Spouses and families should not be separated. So despite all the difficulties, we are still blessed that we are able to manage and our family is complete in Dubai.
My husband and I met when we were in Singles for Christ (SFC). We crossed over and joined Couples for Christ (CFC) after getting married. In 2012, we became coordinators in Kids for Christ (KFC) and that's the ministry we're currently serving. KFC has monthly activities, and the planning and meetings often keep us busy. However, we always make it a point to spend weekends with our kids to compensate.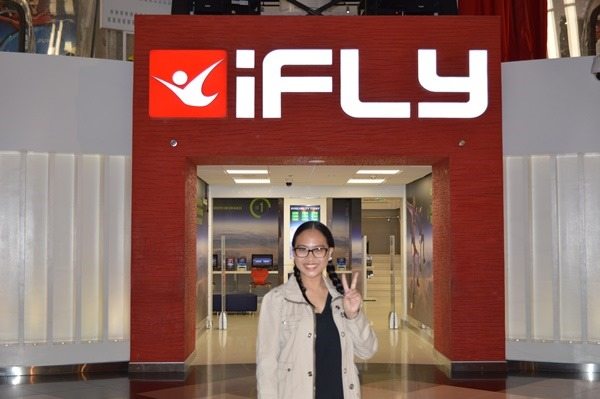 OFW blogger in Dubai
7. What do you like about Dubai?
The cleanliness, that the rulers really take care of the city, the colourful cultures it brings because of the people from different countries living here, the fact that you can easily find the best, first, tallest, biggest (or any –est) of anything here, that it is always growing, and there's something new happening every day. Almost everything is within your reach…provided that you have the money, of course =)
8. What do you NOT Like about Dubai?
It's becoming more expensive to live here, especially since they awarded the Expo2020 to Dubai. And no matter what happens, expats will always be considered as "outsiders" of this country.
9. What are your plans in your career/family/future?
Since we will never truly belong to the UAE, the only options are either to go back to the Philippines or migrate to another country where education is free (at least until secondary school) and medical benefits are good.
10. Tips for Kabayans when working/finding work/living in Dubai?
Tiis-tiis muna. We need to sacrifice and suffer first before reaping and enjoying our rewards. Always pray and never lose faith that God will make a way.
Once you get what you asked for, or you received something much better than what you expected, give thanks to Him and don't forget everything you endured to get it.
It is good to treat yourself once in a while; after all, you worked hard for it. But make sure you have some savings put away.
Lastly, remember that this is a Muslim country; you are not in the Philippines. Always follow the laws and respect the local traditions.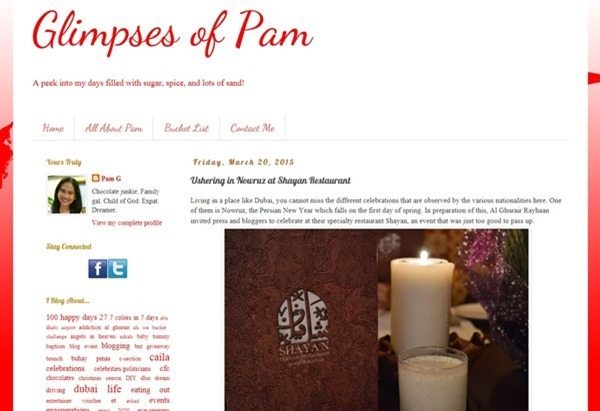 Glimpses of Pam – Blog
Connect with Pam
Blog: http://glimpsesofpam.blogspot.com
Facebook: Glimpses of Pam
Twitter: @glimpsesofpam