UPDATE April 13, 2016: Jollibee in Burjuman center is now officially open! So Filipinos and those who are craving for the well-loved Chickenjoy, Jolly Spaghetti, Yumburger, etc. you can know enjoy them. Great news for those who are within Bur Dubai/Karama and nearby areas. This is the 3rd branch in Dubai where Jollibee has opened and this restaurant is a fully-enclosed restaurant shop unlike the previous branches where they are located as part of the foodcourt in malls.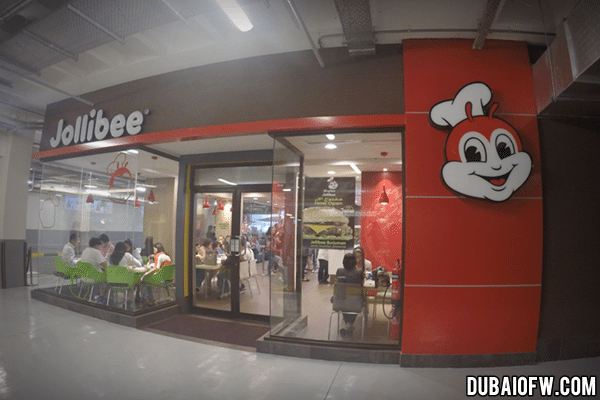 Jollibee from the parking entrance of the mall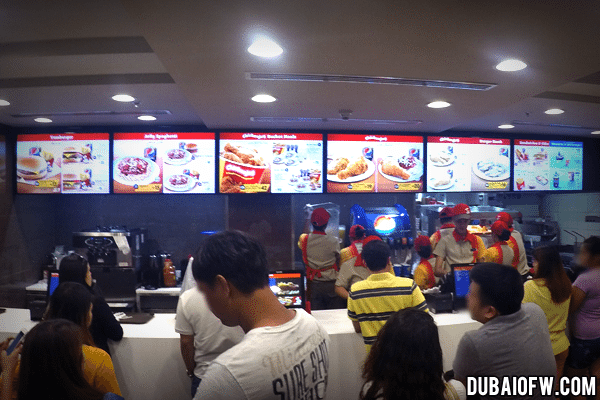 OFWs queuing for their favorite Jollibee meals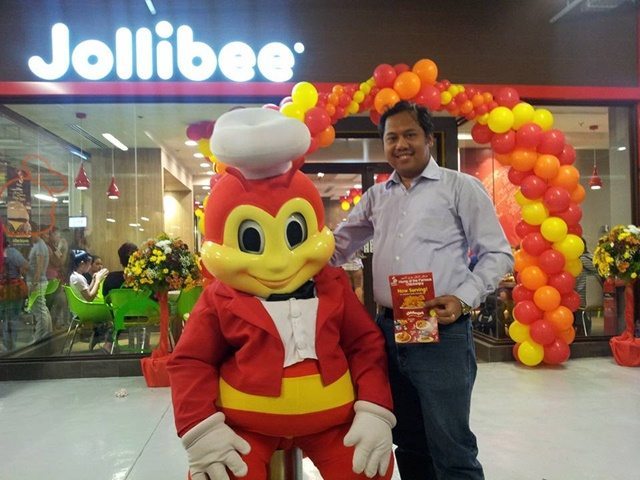 Photo credit: Photo submitted by OFW Ronald Credo (Facebook)
I was walking towards the Carrefour supermarket in the branch located in Burjuman Center mall when I saw a Jollibee note posted in one of the establishments that are still under renovation. I had to double-check if it's true and surely they would not post the name if it's not yet confirmed. So yes, there will be a Jollibee restaurant in Burjuman mall that is still in the works!
Jollibee to Open in Burjuman Mall
Earlier, we posted about the news that Jollibee is opening in Dubai and OFW netizens have shared their photos of the grand opening of the branch in Dubai Mall. So this was a surprise to see that another branch will be set up of this fastfood shop right in Old Dubai.
Burjuman, below the Carrefour sign

another Jollibee branch in Dubai in the works!
Burjuman is usually known for luxury brands but they are expanding and will have other shops open which is a welcome news. Other establishments that are still coming soon but have signs already posted are California Pizza Kitchen, Costa, Jungle Juice, etc. This is great knowing that more and more shops are being set up in the Burjuman mall.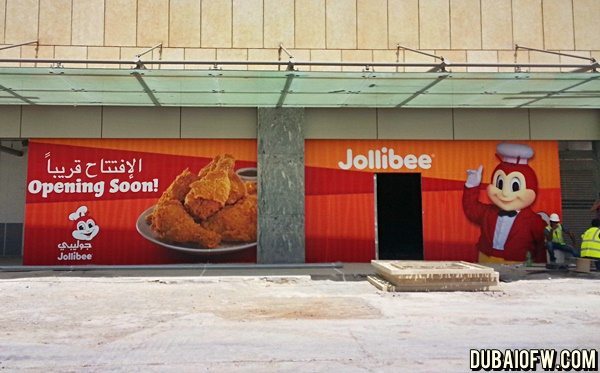 Jollibee Opening Soon sign as you pass by Burjuman!
I also heard that there is also a cinema on the works. It will be much more convenient to watch movies and shop for items knowing that it's closer to where we are residing.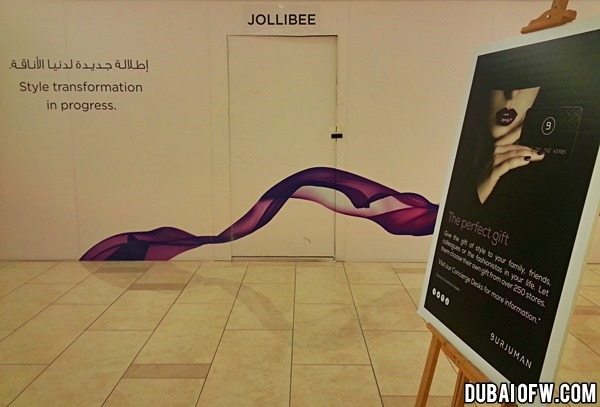 Burjuman mall's Jollibee restaurant in Dubai!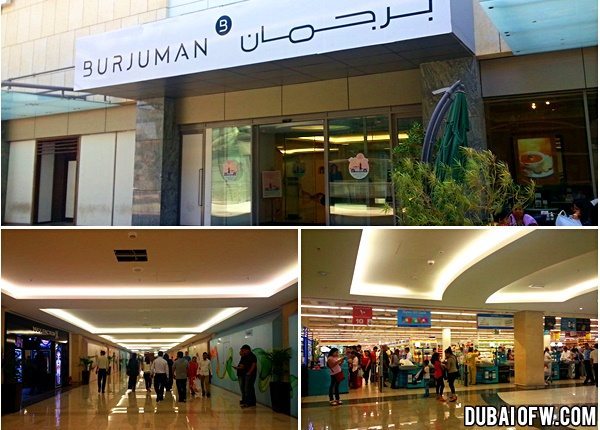 Carrefour in Burjuman
For sure this is something that plenty of Filipinos are looking forward to. We are hoping that this will not be the old copycat that used to open somewhere in Karama. We are wishing that they will keep the brand and the taste that all Pinoys love. We will be sharing updates when this branch will open soon!
This Jollibee branch is located in front of Carrefour supermarket in Burjuman.
How to Get There:
Take the Metro and stop at Burjuman Metro (Red/Green Line)