To any Filipino, Jollibee needs no introduction. Many of us have grown up with our favourite Burger Yum, Jolly Spaghetti, Jolly Hotdog, Chicken Joy, and other delights! Well, we can enjoy all these in an exciting new venue… the Dubai Marina promenade!
"Jollibee on Wheels" is the first food truck concept made by a Filipino restaurant in Dubai. Aside from this, Jollibee currently has outlets in Al Ain Mall, Al Ghurair Centre, Burjuman Centre Mall, City Centre Ajman, City Centre Deira, City Centre Sharjah, and The Dubai Mall.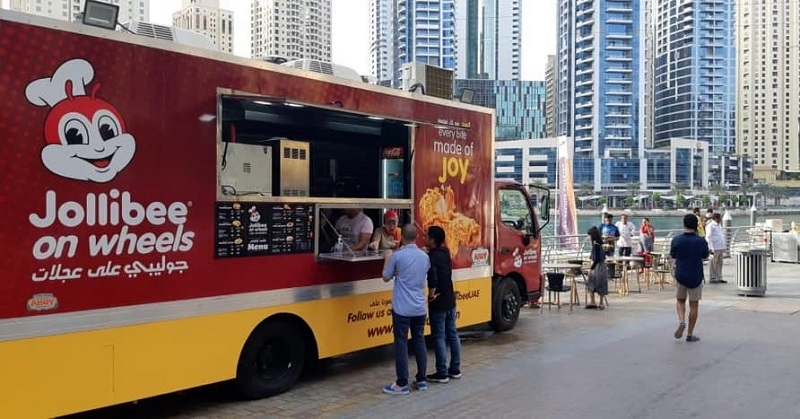 "Jollibee on Wheels" Now at Dubai Marina
The Dubai Marina promenade is one of the most popular spots to visit in Dubai. Residents and tourists — Filipinos and non-Filipinos alike — often come to this place. And so, "Jollibee on Wheels" would be a great way to introduce some Pinoy favourites to your colleagues and friends!
"Jollibee on Wheels" is open from 12 noon to 11 pm during weekdays, and from 12 noon to 12 midnight during weekends. It is expected to be around until February next year.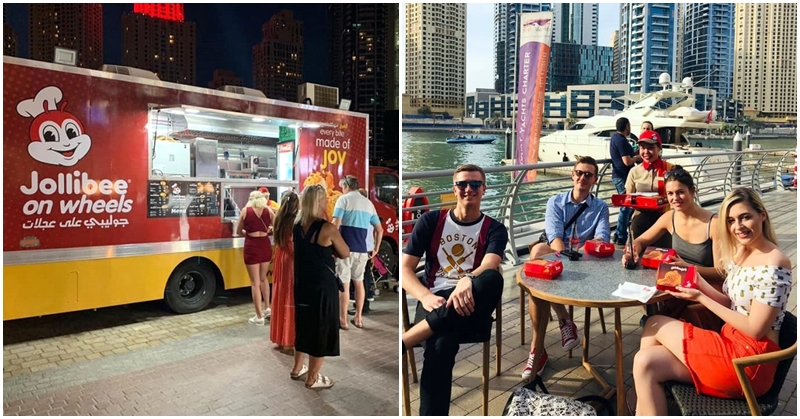 What: "Jollibee on Wheels" Food Truck
Location: Dubai Marina Promenade
Opening Hours: Weekdays – 12 noon to 11 pm / Weekends – 12 noon to 12 midnight
In addition to trying out your favourite dishes, you might just be able to get a glimpse of Jollibee himself! Check out this video of Jollibee entertaining kids at Dubai Marina, shared by Jollibee UAE on Facebook:
For Filipinos living in Dubai, "Jollibee on Wheels" is definitely a real treat! It's a great place to enjoy good food with your co-workers, family, and friends. On the other hand, if you would like to try other Pinoy dishes, here is a list of Filipino restaurants in Dubai.