Filipinos in Ajman can rejoice as Jollibee just opened its latest branch in City Centre Ajman. Jollibee already has a number of branches in Dubai and Abu Dhabi and there will also be another Jollibee in Sharjah, so it's really good to hear about this news that the Ajman branch has just opened.
Jollibee Ajman is the 10th branch of the famous Philippine fast-food shop in UAE and the first in the emirate of Ajman. The inauguration was held on January 18, 2018.
Location: Food court, Ground Floor, City Centre Ajman
Related Post: Places to Visit in Ajman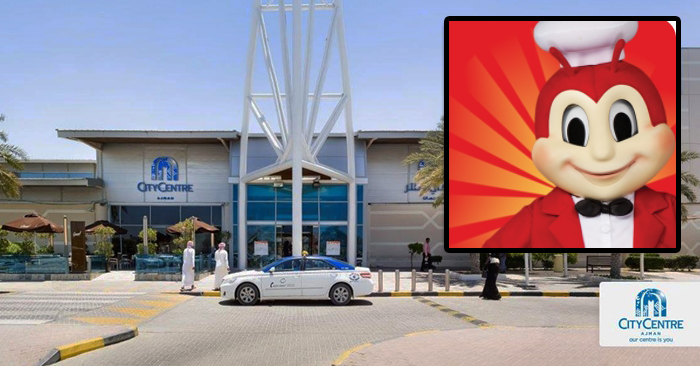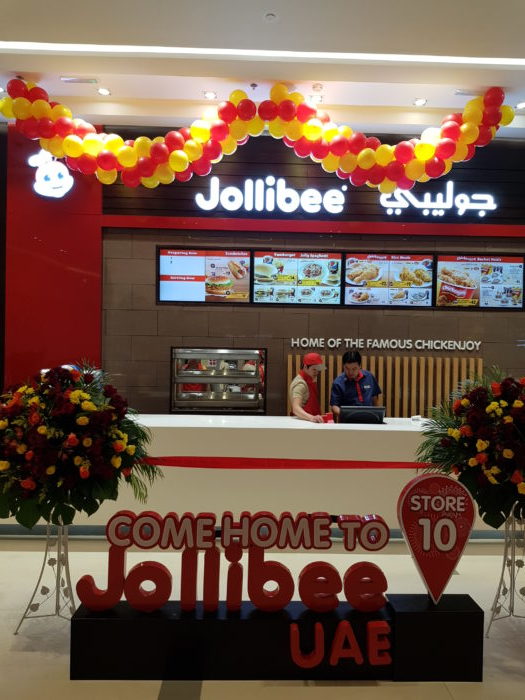 Jollibee Ajman in City Centre Ajman
In the beginning, when Jollibee started out in the United Arab Emirates, plenty of residents usually have to travel to Dubai to dine and purchase Chickenjoy, Jolly Spaghetti, Yumburger, etc. from this well-loved Philippine brand. It's great to learn that they have now opened other branches in other emirates.
Plenty of Filipinos are big fans of Jollibee not only because of the food, but because of many memories spent with loved ones over the years. That's why whenever there are branches abroad that's being set-up, you can always find Pinoys lining up for their favorite meals.
Related Post: Pinoy Restaurants in Dubai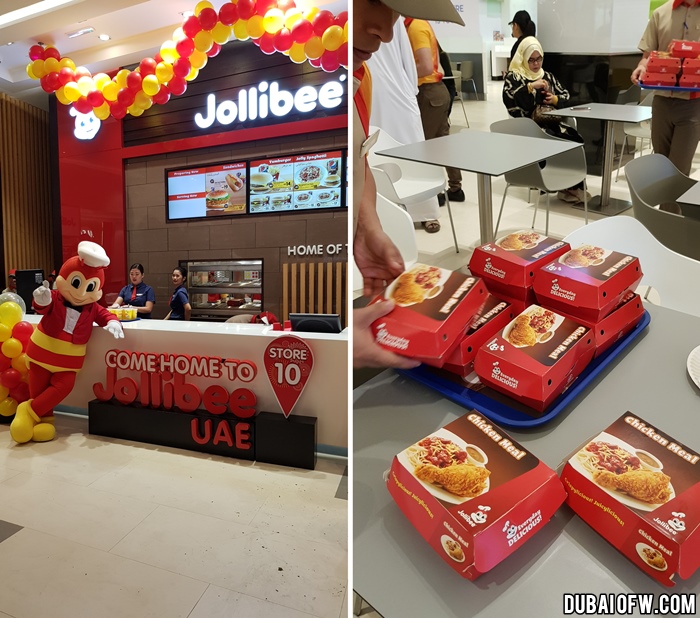 Jollibee UAE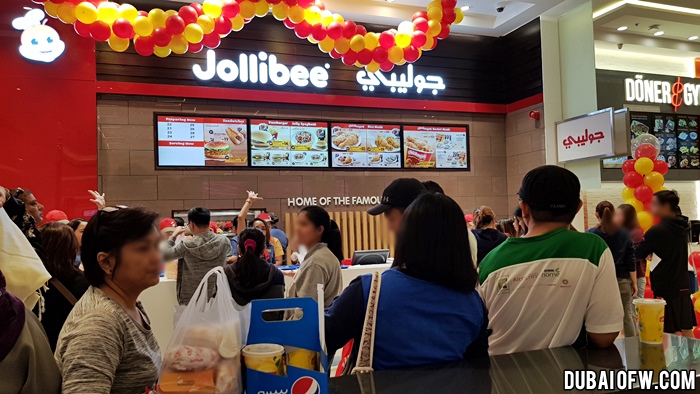 lining up and waiting for their orders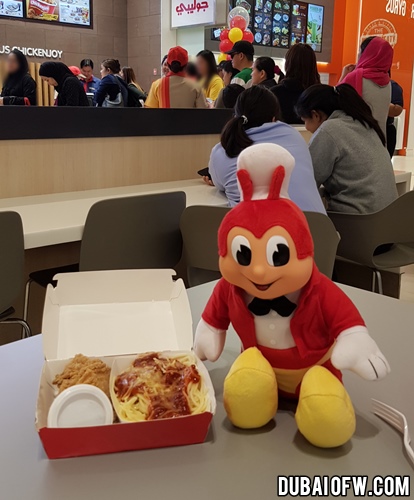 Jollibee doll
Jollibee management team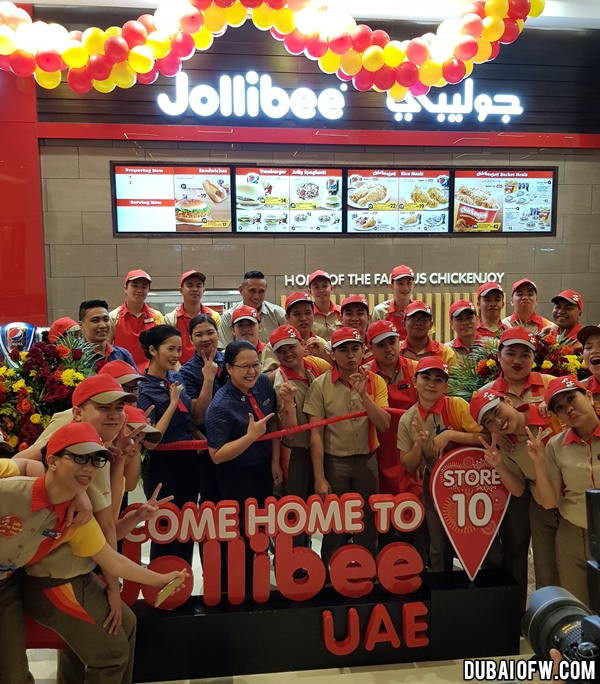 Jollibee crew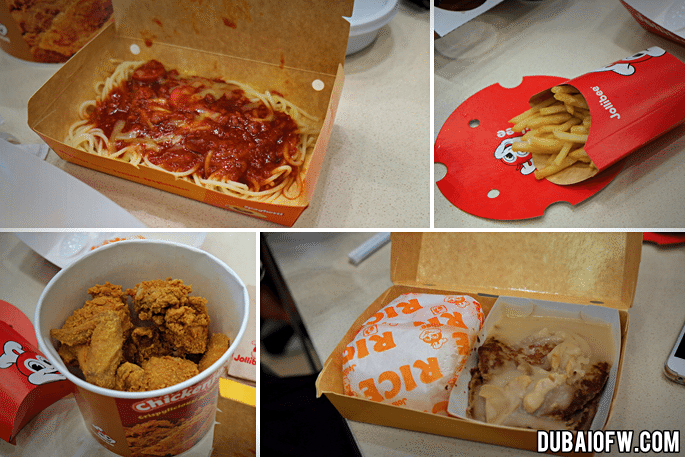 Food at Jollibee!
Here are photos from the Jollibee UAE Facebook page of the said opening of the Ajman branch.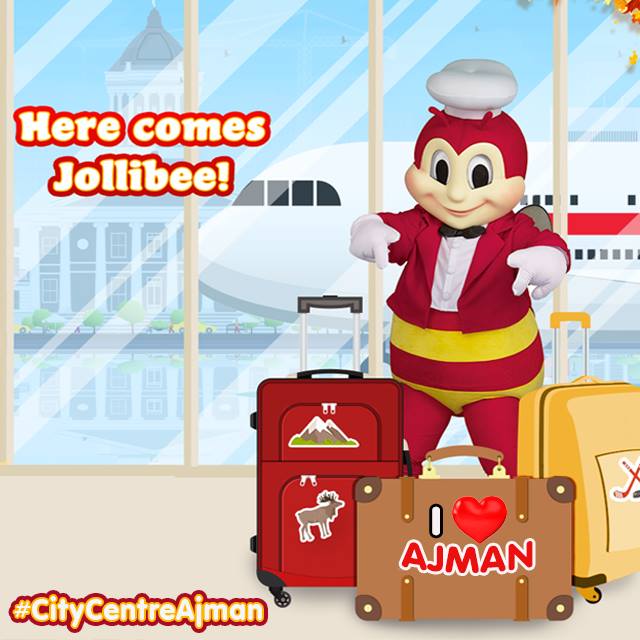 Please stay tuned for updates as we post pictures of Jollibee Ajman here:
Jollibee at the food court of Ajman City Centre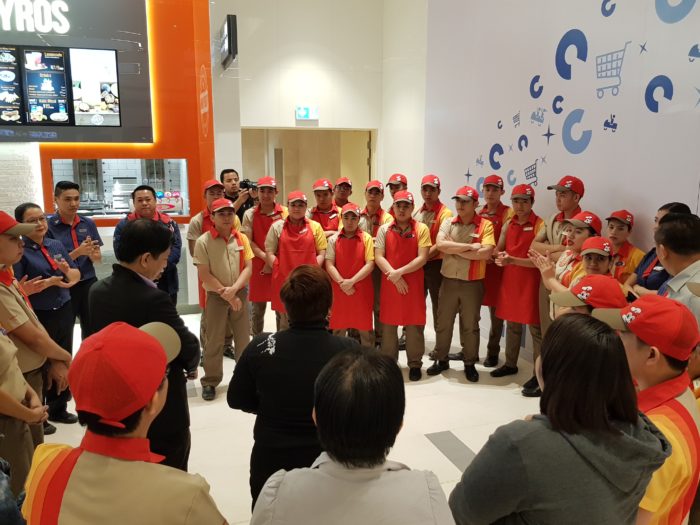 Below is a video of the said opening:
Location Map of Jollibee Ajman City Centre
Here's the location map guide of City Centre Ajman to give you an idea how to get there:
The restaurant is located at the food court – ground leel
List of Jollibee Branches in UAE: