Many Filipinos were present for the grand launch of Jollibee Dubai Mall. The opening of the real Jollibee restaurant was all over Social Media Newsfeed as Pinoys posted various pictures of themselves lining up to buy their favorite Jolly Spaghetti, Burger steak, Chickenjoy, and other 'jobee' food items.
Here are some photos shared by fellow Filipinos and friends during the opening of the Jollibee branch in Dubai.
Related Articles:
Jollibee in Burjuman Center
Jollibee in Al Ghurair Centre in Rigga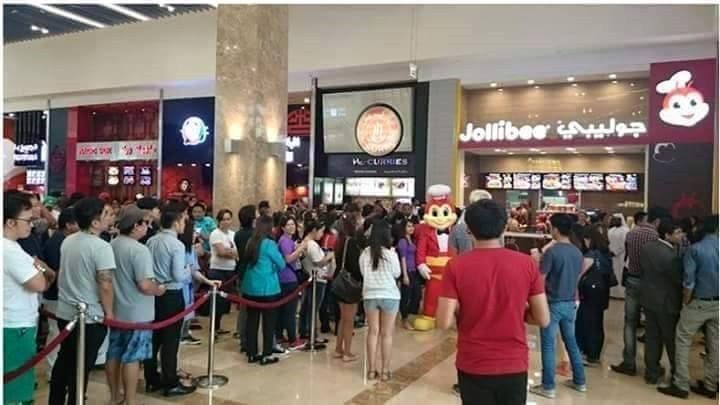 The long wait is over, the real Jollibee is here in Dubai!
Photo shared on Facebook by Sharon Quincy Alejandro Murillo
Long Line at Jollibee Opening
Since this is a popular food chain, there was a very long queue when serving customers. Our Dubai OFW Facebook Community Page was very busy as this became a trending topic.
Customers waited 5 hours and some even 8 hours before they got served! It just goes to show that the people of UAE should understand how loyal Filipinos are to their well-loved brand.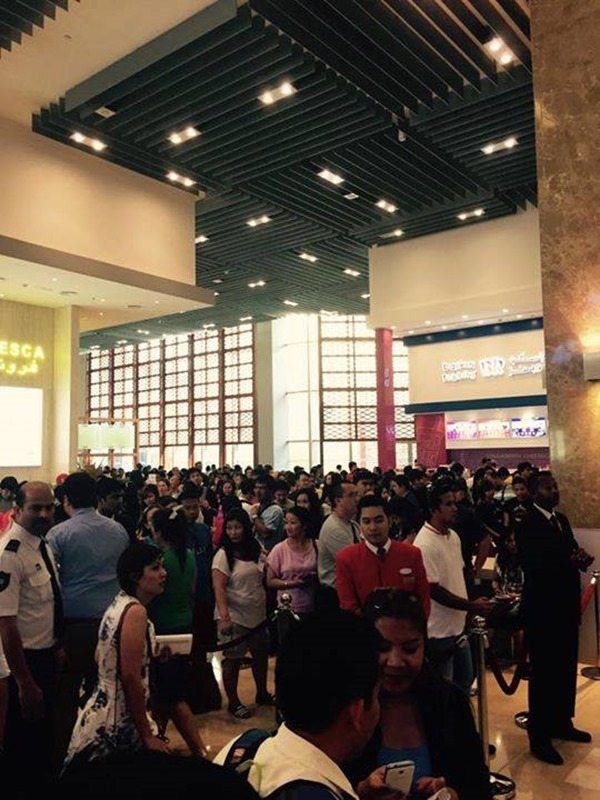 box office line – waiting to be served
Photo shared on Facebook by Jing Yan
Long line in Dubai Mall foodcourt
Photo shared on Facebook by Luckymae Osibag Etnerual
Jollibee Taste Same as the Philippines?
Plenty of Filipinos were wondering if the taste is the same as the Jollibee in the Philippines.
A number of Pinoys were skeptical because Dubai had a Jollibee branch somewhere in Karama and Dubai Marina and were bold enough to use the official logo to display that they have a restaurant available. However during the opening, plenty of customers have confirmed that the taste is the same as the Philippines. So this is a legit franchise! Good news to us!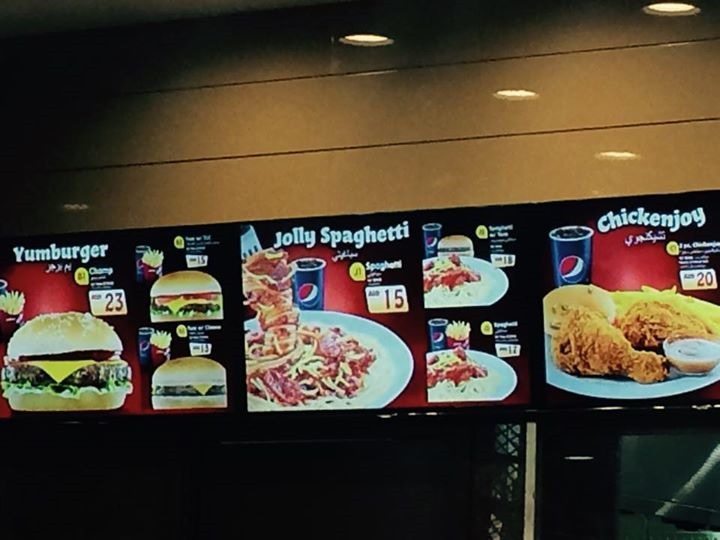 counter menu
Shared by Karen Ibardaloza Reazon Llaneta on Facebook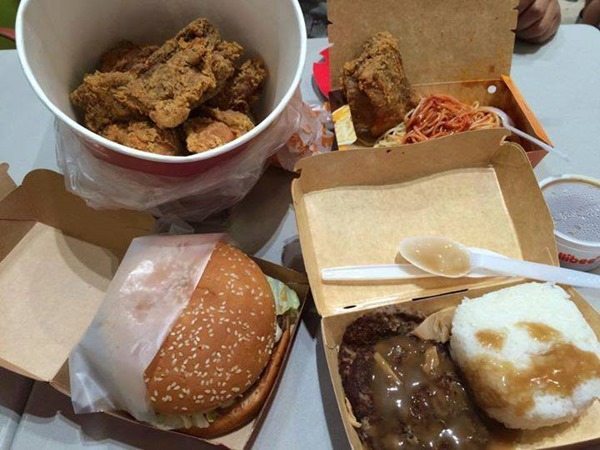 Yummy!
Photo shared on Facebook by Lovely Len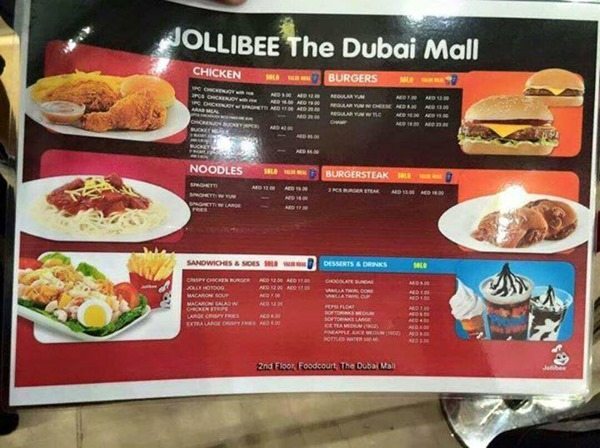 Food Menu items
Photo shared by Maricel Sotocua on Facebook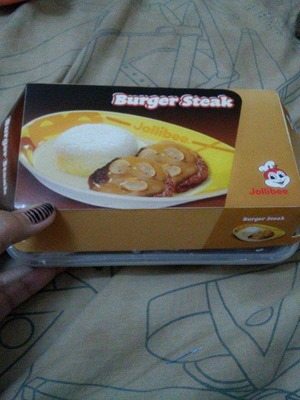 burger steak
Photo shared on Facebook by Nanie Macapagal Roque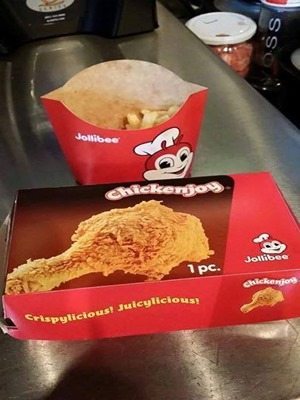 Jolly Fries and Chickenjoy
Photo shared by Mohamed Fathi Elbassiony on Facebook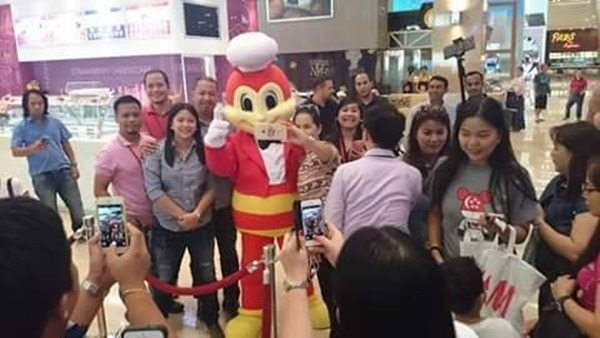 Jollibee mascot picture
Photo by Pham Obuyes Soberano shared on Facebook
Thank you to our friends who went to the Dubai Mall branch and shared their photos with us!
Jollibee Burjuman Branch to Open Soon
Please be advised that Jollibee will also be opening another branch which is in Burjuman Centre mall. This is another event to look forward to and this is a great way to spread the Langhap-Sarap goodness taste in Dubai! Stay tuned as we post more updates about this Opening. For sure, you will hear it from us as we announce when it will be open.
Jollibee Burjuman to Open Soon