Filipinos living in Deira, you can now enjoy your favorite Jollibee meals at Al Ghurair Centre mall as it opened another branch! Plenty of Pinoys reside in Al Rigga and the opening of the branch couldn't have been more strategically placed.
There were 3 Jollibee branches that opened (Dubai Mall, Mall of the Emirates, and Burjuman Centre). This branch in Rigga Road is going to be packed with Pinoys who crave for their langhap sarap meals.
Related Posts: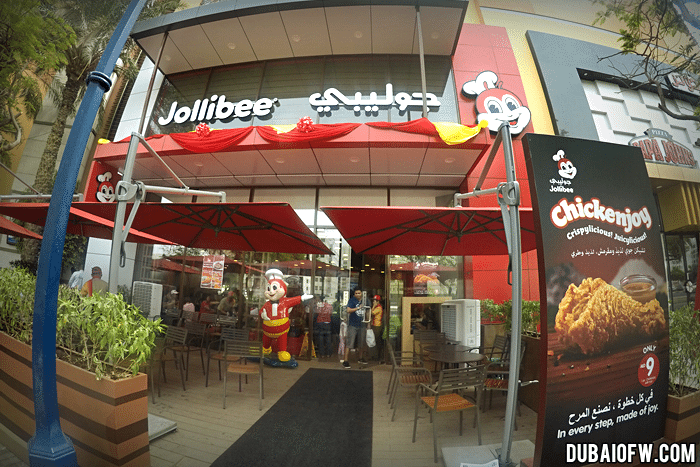 Al Ghurair mall – Jollibee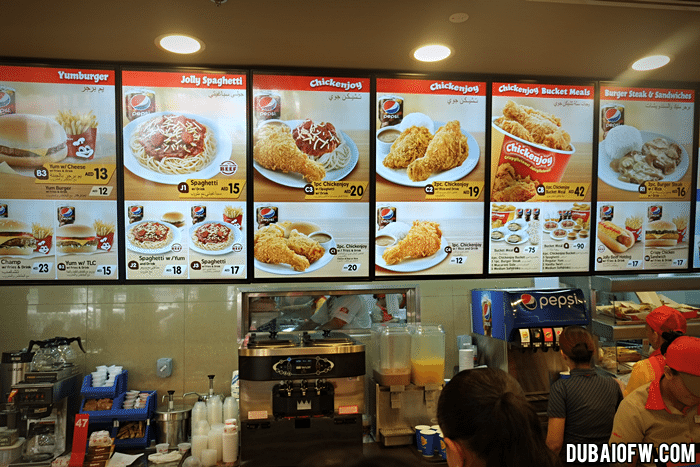 menu at the Jollibee restaurant in Rigga
Jollibee in Al Rigga, Deira (Al Ghurair Centre Mall)
The shop opened in August 4, and as always, this was met with a grand welcome by its patrons. Filipinos are very loyal especially when we love our brands. Having Jollibee in Dubai has made it more exciting for us OFWs who are looking for our Jollibee Chickenjoy, Jolly Spaghetti, Yumburger, Burgersteak and other meals.
It has been mentioned that Jollibee will open six branches in the UAE. This is already the 4th outlet in Dubai. We are looking forward to getting more updates in the next months for the new outlets that will be set up.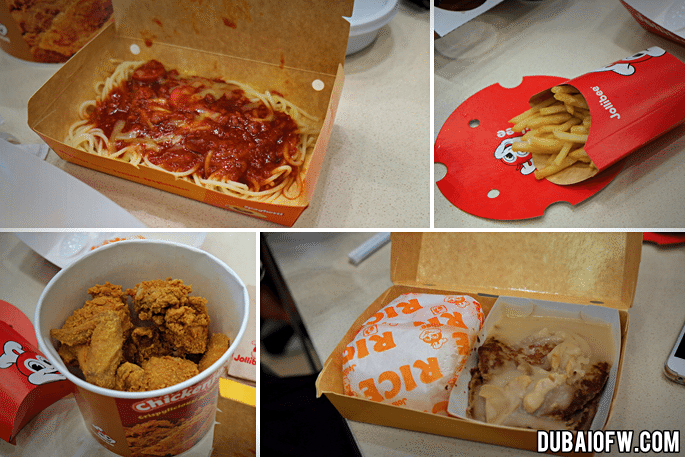 Food at Jollibee!
Address:
Ground Floor of Al Ghurair Centre
Al Rigga Road
Near Union Square Metro Station
Opening Hours:
To be updated…
Here are some more photos posted on Social Media about the Jollibee Al Ghurair Branch with the hashtag #JollibeeDubai: