I received my next batch of delivery from Sporter UAE yesterday. I ordered health and fitness supplements by MuscleTech and I was pleasantly surprised to receive the package the next day. Normal delivery time for me would take about 2-4 days, but once in a while, I also get the delivery as fast as 1 day.
You can check out the MuscleTech supplements in Dubai that I ordered below.
———————
Before anything else, I just want to let you know that the Sporter Team has provided a discount coupon code which you can use to get a 10% discount on your shopping cart. Use the coupon code – ST-FX001 upon checkout when you shop at uae.sporter.com.
———————-
Related Posts:

Sporter UAE: Buying Workout Supplements Online
Healthy Snacks from Sporter UAE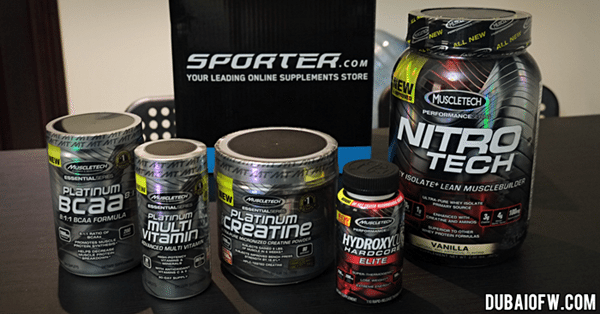 MuscleTech supplements in Dubai
Team Sporter Delivery of MuscleTech Dubai
Note: Be advised that information and details posted here are based on the description of the products from the website. These products are not meant to treat or prevent any disease. It's best to consult your doctor/nutritionist for queries.
MuscleTech Nitro Tech Performance Series
My Whey protein is running out so I ordered this Nitro Tech which contains Whey Isolate – one of the purest sources of protein a person can make use of. This will be used post-workout for muscle-recovery. It comes with 30 grams of protein per scoop. I have the Vanilla flavor so I can make some strawberry banana smoothies with this.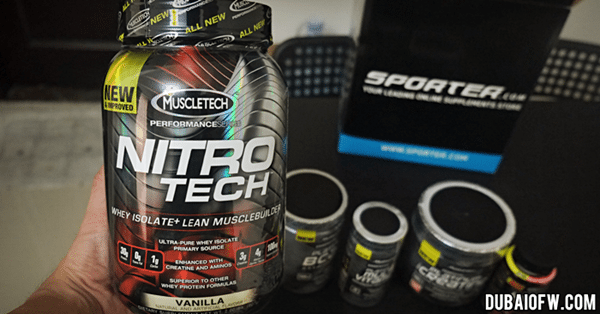 MuscleTech Hydroxycut Hardcore Elite
With caffeine, green coffee, L-theanine and capsicum, this is a powerful formula that helps burn fat and promote weight loss. I've tried this before and I'm glad to have gotten this again. This fat burner should be complemented with exercise and proper diet.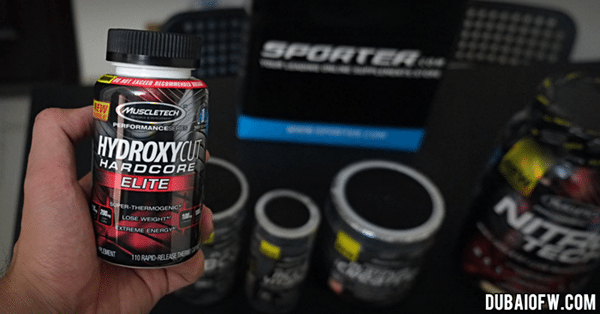 Buy Hydroxycut Hardcore Elite here.
MuscleTech Platinum 100% Creatine
Creatine is intended to promote lean muscle and support strength and endurance. I'll try this in the next few days.
Buy Platinum 100% Creatine here.
MuscleTech Platinum BCAA 8:1:1
This is a branched chain amino acid (BCAA) designed with a potent ratio of 8:1:1 (leucine, isoleucine, valine). Unlike other BCAA pills that use ratios like 3:1:2 or 2:1:1, Platinum BCAA 8:1:1 uses an 8:1:1 ratio to load your muscles with leucine with every serving. I still have a few BCAA scoops left, I'll finish them first before I use this.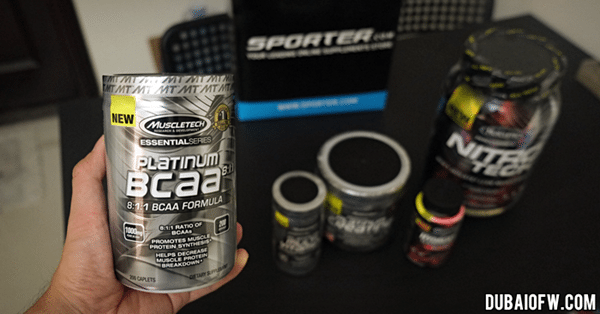 MuscleTech Platinum Multivitamin
Multivitamins is something that we always try to stack at home. Platinum Multivitamin has been created to deliver 20 vitamins and minerals. It also includes antioxidant vitamins C & E to support general health.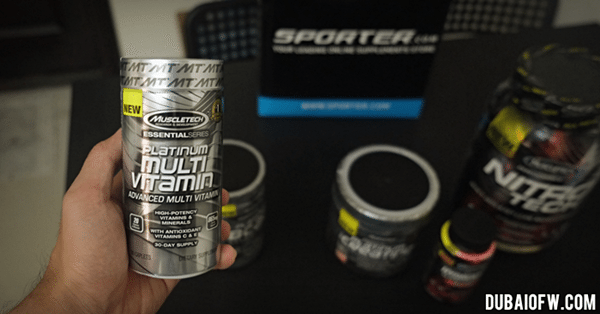 Buy Platinum Multivitamin here.
If you are planning to buy health and fitness products for bodybuilding and wellness, you can check out the Sporter site as they offer monthly promos and other offers. You can easily shop these items online and have them delivered to your doorstep.
——————-
SPORTER DISCOUNT COUPON CODE: Use this coupon code when you buy any item (protein powder, supplements, snacks, etc.) from Sporter.com and you will get 10% OFF your total purchase Apply the coupon code upon check-out! This deal is exclusive to our readers.
ST-FX001