Meet Jeremiah and Joanna Villanueva. They are a Pinoy couple who has been in Dubai for over 6 years now. Joanna came to Dubai for better opportunities while Jeremiah followed her a few months after. They came to the UAE right after their graduation (IT Fields) and got married in the Philippines last 2014.
Joanna is a blogger and Jeremiah is a photography enthusiast. They currently publish their adventures on their Instagram account (@themomentkeepers) and will soon write their stories in their blogsite – www.themomentkeepers.com. Check out their photos as they have amazing captures!
This is our first time to feature a couple in one interview and one thing to note is that they set aside roughly 70% of their monthly salary as part of their savings. One of their goals is to achieve financial freedom and this is really an important reminder for us expats who are residing in the UAE to think and plan for our future. Check out the rest of the interview below!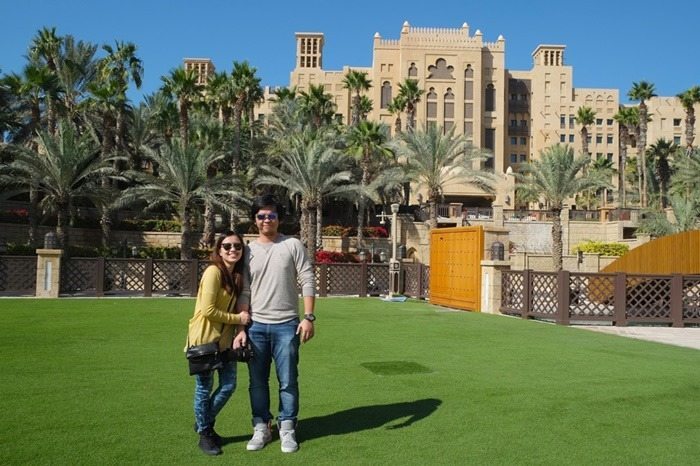 Jeremiah and Joanna – The Moment Keepers
OFW Profiles: Distribution Specialist and Web Designer/Developer
OFW Profiles: Distribution Specialist & Web Designer
Names: Jeremiah and Joanna
Education: IT and Computer Engineering
How long in Dubai: 6 Years
1. Tell us about yourselves.
I am Jeremiah, 27 years old, an IT graduate. Currently working in a diving company and handling the equipment distribution here in U.A.E. and neighboring countries.
I'm Joanna, 27, computer engineering graduate. I'm a web designer/developer professional. We've been here in Dubai for the past 6 years.
2. Why did you come to Dubai?
Jeremiah: My only reason back then is to follow my girlfriend who is now my wife. She came here a couple of months earlier.
Joanna: I needed a job right after graduation and I heard from my father who's already working here that Dubai offers great opportunities particularly in IT field so I tried my luck.
3. What were your previous jobs?
This is our first job – did not bother to look for another since our respective companies are doing fine.
4. How do you find your current job? Are you happy/satisfied with it?
Jeremiah: Yes, I am contented. I get to experience scuba diving as one of the perks of my work. Got my PADI diving license as well for free!
Joanna: Mine was quiet challenging and stressful at times, but I'm really thankful for this job which enables us to save and travel at the same time.
5. Are you able to save in Dubai?
Yes, my wife and I have created our own savings/investment plan which is really working for us.
Our main goal is to have a financial freedom. After receiving our monthly salary, we first set aside approx. 70% of our income and send it to PH as an investment. The remaining 30% is enough for the whole month. We are really strict when it comes to spending.
6. Is it difficult to live in Dubai?
Not at all. People are awesome. The place is safe, roads are good. We have a peace of mind here.
What are your struggles?
It's the scorching temperature during summer.
What's life like outside work?
We usually spend our time together, during weekends we visit our relatives since they are also here in Dubai.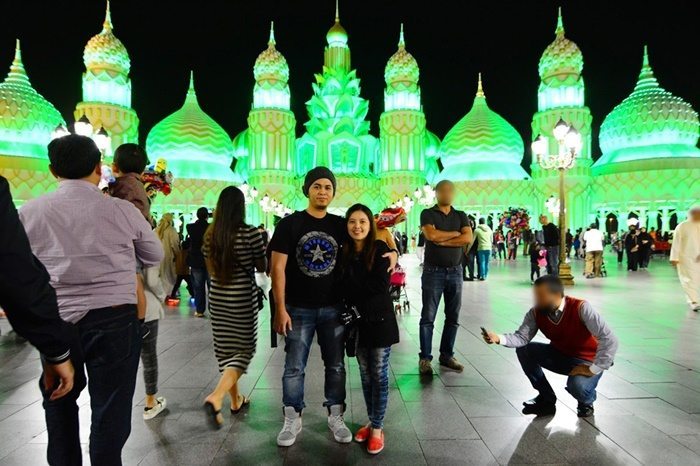 7. What do you like about Dubai?
There are lots of things to love about Dubai:
The Atmosphere – even though there are differences in nationalities, people are united and living together peacefully.
The Accessibility – from the airport, you can go anywhere you want easily, there's metro, taxis, buses, even water taxis! It's very convenient.
The Food – lots of scrumptious selection from Indian delicacy to Lebanese, Arabic, Asian, Western, you name it.
The Glitter – the city is on a nonstop improvement (something that we love) the skyscrapers light the city in an incredible way. Everything in Dubai is not only good, they always want it to be extraordinary.
8. What do you NOT Like about Dubai?
Probably the very high temperature during the summer season, you cannot go out and enjoy because of the heat.
9. What are your plans in your career/family/future?
I can say that we are now stable in terms of our finance so we are planning to have our own family and have a baby soon. If all goes well, we can go back home for good in a couple of years from now.
10. You have any tips for Kabayans when working/finding work/living in Dubai?
One thing, Always keep that positive attitude in everything that you do, (in work or in life) the rest will follow.
Tell me about your hobbies, what you do outside work.
I am a hobbyist/photography enthusiast and my wife is a blogger, during our off days, we usually go to places where we can capture great moments, beautiful places and faces here in Dubai.
Social Media
Please check out:
———————————————–
*Photos provided by Jeremiah and Joanna.
Are you a Pinoy Expat in Dubai? Do you want to be featured in the website? Send us an email telling us you want to be featured at admin@dubaiOFW.com and we will send you the set of questions! Let's help other Pinoys who want to come to Dubai understand what life in the UAE is like through your story.