I just received my BSN Supplements package from Sporter UAE. The delivery arrived a few days ago and it gave me the opportunity to try some new supplements for my fitness goals.
With the Dubai summer heat already here, residents including myself tend to spend time indoors and hitting the gym has been a common activity outside work. The sports supplements couldn't have come at a better time. Below are the items I've ordered from the Sporter website.
———————
Before anything else, I just want to let you know that the Sporter Team has provided a discount coupon code which you can use to get a 10% discount on your shopping cart. Use the coupon code – ST-FX001 upon checkout when you shop at uae.sporter.com.
———————-
Related Posts:

Sporter UAE: Buying Workout Supplements Online
Healthy Snacks from Sporter UAE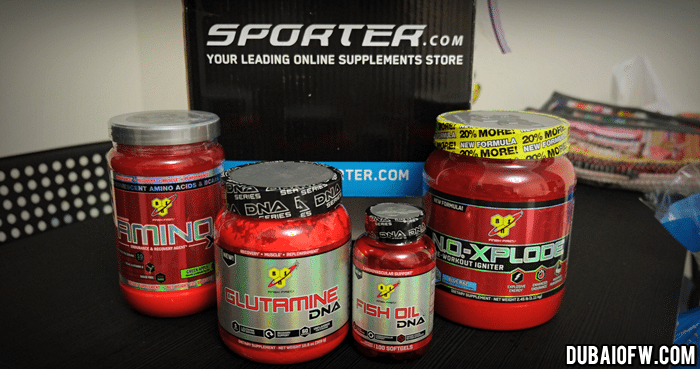 BSN Supplements
Team Sporter Delivery of BSN Supplements Dubai
I was able to use a coupon and choose among many others, some workout supplements that I'll be using for the first time. I've tried Whey Protein and a few pre-workout supplements in the past. Now that I'm back to the gym, the coupon was a good offer to take so I can choose some fitness drinks to add to my diet.
Note: Be advised that information and details posted here are based on the description of the products from the website. These products are not meant to treat or prevent any disease. It's best to consult your doctor/nutritionist for queries.
BSN Amino X
Amino acids BCAA formula designed to support endurance during your workout and aid in muscle recovery post training, so you can push your performance to the next level. Th
BSN Fish Oil DNA
Fish oil contains omega-3 fatty acids which can help you gain muscle, lose belly fat and prevent injuries. I'm glad that this product was available as I've been meaning to get fish oil even when I'm not hitting the gym. So this is an added support to my daily diet.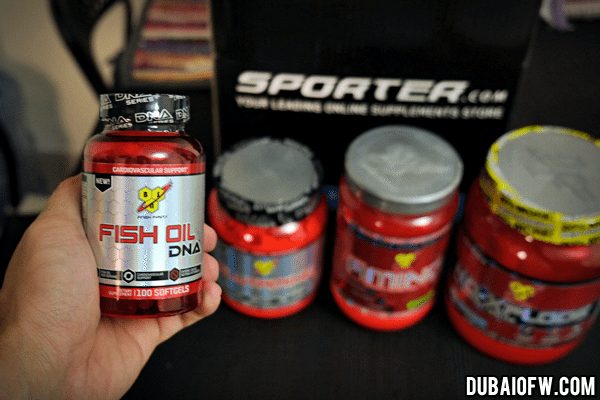 BSN Glutamine DNA
L-Glutamine is the most abundant amino acid in the body and plays an important role in muscle recovery and muscle protein development.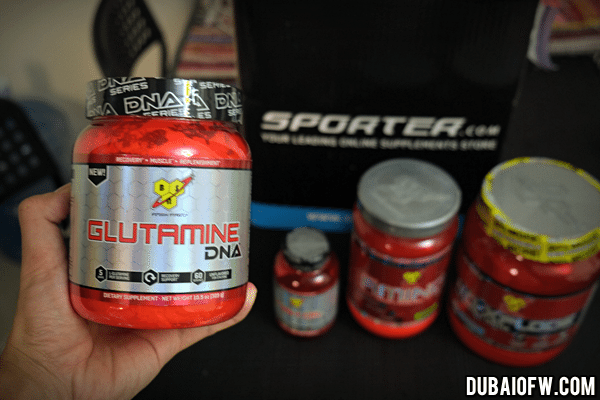 BSN N.O. Xplode 3.0
N.O. Xplode help deliver explosive energy, enhanced endurance and maximum performance. I've used N.O. Xplode in the past and have seen results in increased energy when going to the gym. I tend to last longer in my workouts.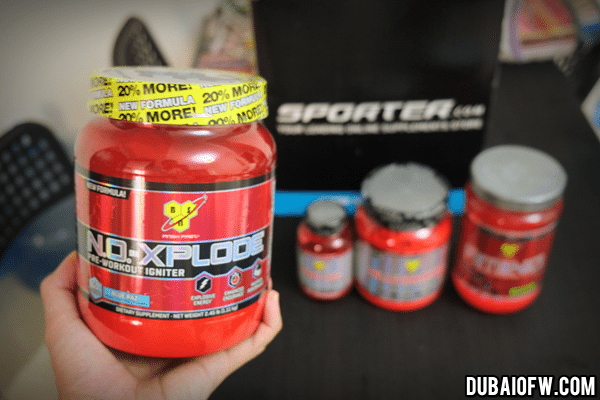 These products may boost your performance, but please do remember that these only act as supplements and do not replace organic nutrients you would get from food. A healthy diet and exercise is still necessary and should be the foundation of your bodybuilding and fitness goals.
——————-
SPORTER DISCOUNT COUPON CODE: Use this coupon code when you buy any item (protein powder, supplements, snacks, etc.) from Sporter.com and you will get 10% OFF your total purchase Apply the coupon code upon check-out! This deal is exclusive to our readers.
ST-FX001