Itzza Pizza offers 100% wood-fire baked pizzas so if you're somebody who wants to taste that oven – burned crust, you can expect it from this restaurant located in Umm Suqeim, Jumeirah Road.
The team from DubaiOFW was invited to try out their dining experience on a Saturday weekend and we were glad to have tasted a variety of their Italian dishes.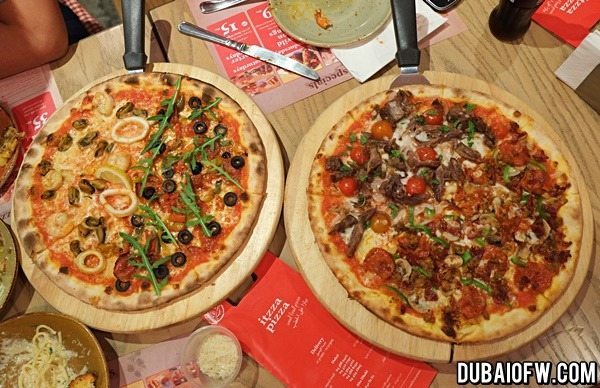 pizza party!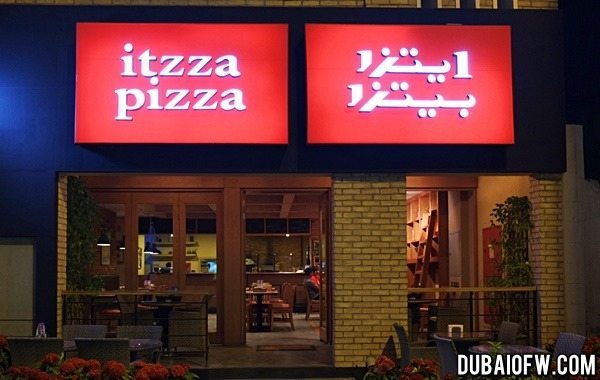 Jumeirah branch
Itzza Pizza UAE Dinner in Jumeirah
Itzza Pizza offers a warm ambiance where you can see picture frames and food ingredients in jars on their shelves. You will feel like you are eating inside a home. The restaurant wants you to feel comfortable and enjoy a chitchat with friends which explains the rustic and homey setting.
inside the restaurant
Itzza Pizza Daily Specials
Everyday, they have a unique offer to their patrons where you can order a serving or servings at a great value.  This is their Itzza Daily Specials menu, check it out on the table when you dine in the restaurant!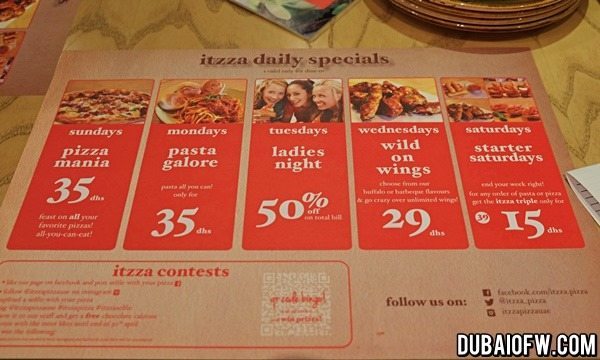 Food at Itzza Pizza Dubai
They have plenty of options of their appetizers, salads and main meals that you might feel overwhelmed as a first-timer in the restaurant. Don't worry as the aim of Itzza Pizza is for you not to rush but take time to enjoy their food options.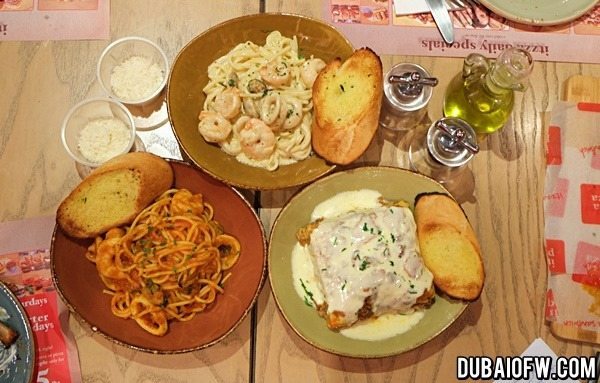 pastas!
We ordered the itzza Triple treat which is a combination of half portions of 3 appetizers to start the set. It's good if you want to try a bit of every starter they have. We also had servings of pizza combinations as well as some pastas. They had many options from their menu. You can ask the staff what to order and they will gladly help you choose.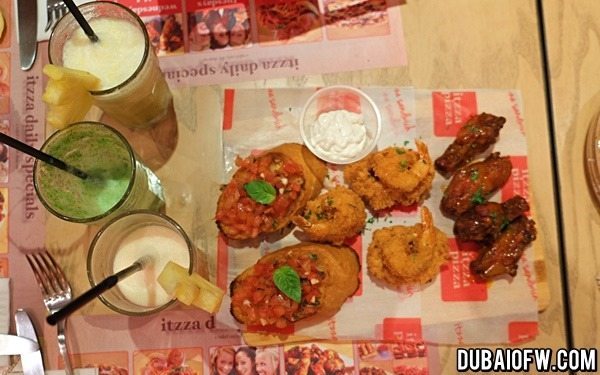 itzza Triple treat – 3 appetizers in one platter
bruschetta, calamari & shrimps, buffalo wings
Another highlight was their dessert. We had a big slice of their Lemon-Baked Cheesecake which is not your usual cheesecake combination and something worth trying.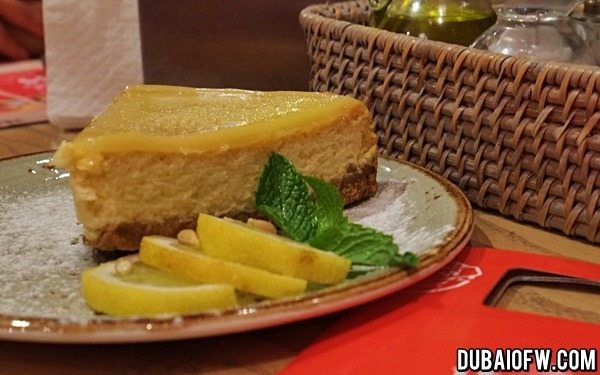 lemon-baked cheesecake dessert
Two Flavors in One Pizza
If you cannot choose which pizza topping to try, you can order a combination of two toppings in one pizza. This is good for those who want to taste a variety of their flavors without ordering another round of pie.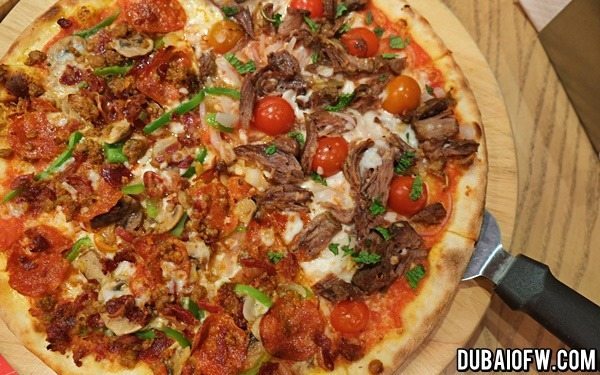 itzza classic and lamb roast flavor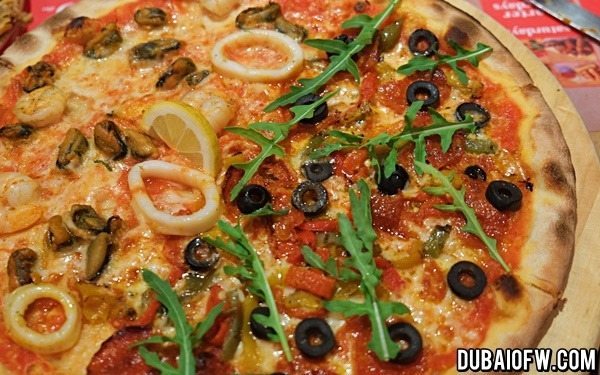 itzza spring and seafood flavor
One-meter Long Pizza in Dubai
It's a pizza party and one of the specialties that they also offer is their One meter long pizza where you can choose a variety of pizza flavors and combine them in one huge and long pizza. They also accept delivery if you were wondering about this one – meter pizza.
Prices of the food items in the menu are affordable and you can share a pizza or pasta with colleagues at work or friends.
restaurant bricks and rusty feel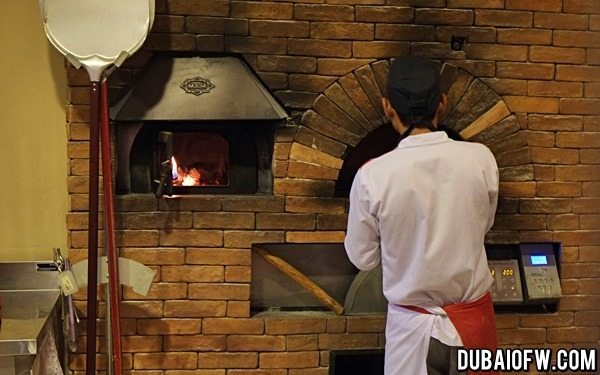 all pizzas are wood-fired!
If ever you're up for some authentic wood-fired pizza,  head over and enjoy a casual dining experience at Itzza Pizza Dubai!  You can also call for delivery.
Itzza Pizza Contact Numbers
Dubai Branches
Downtown – 04 388 9422
JLT – 04 454 2805
Jumeira – 04 394 4212
Mirdif – 04 288 8192
Abu Dhabi Branch
Airport Road – 02 641 8182
Website: www.itzza-pizza.com
Facebook: facebook.com/itzzapizzauae
Instagram: instagram.com/itzzapizzauae/