Meet Kieth, an HR officer working for one of the top Hospitality Group in Dubai. He came to Dubai after his brother invited him to visit the emirate. He kept a positive mindset despite no assurance he'd be able to land an HR job. Lucky enough, Kieth was fortunate to have secured a job before his visa expired and in a field similar to his work in the Philippines. He has been an OFW for almost 3 years now.
Kieth is also a blogger and writes about philosophy, lifestyle, travel and food at KiethWalter.com. You should also check out his Instagram account (@kiethwalter) for some great captures!
He shares a tip that we should be practical because we will not be here forever and that we should not underestimate our capabilities as we ourselves know what we are made of. Check out the rest of out interview below!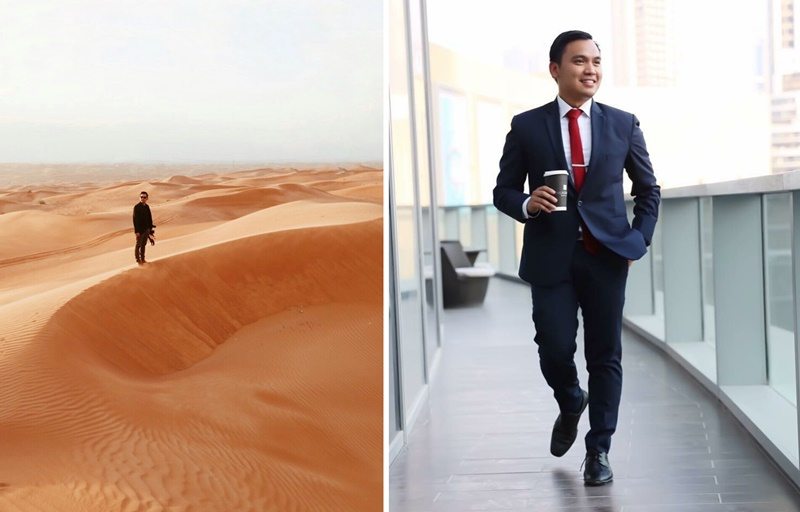 OFW Profile: Kieth Walter Ayuso of KiethWalter.com
Name: Kieth
Occupation: HR Officer
Education: AB Philosophy
Number of Years in Dubai: 3 years
1. Tell me about yourself.
I'm Kieth Walter Ayuso, I'm Kieth Walter online and Kitoy offline. I'm graduate of AB Philosophy at the Oblates of St. Joseph Seminary. I've been in Dubai for almost 3 years and I'm currently working in the Human Resources Department of a leading hospitality group in Dubai.
2. Why did you come to Dubai?
My brother (who has been here for 8 years) opened the opportunity for me to move to Dubai. It was a quick decision. When I said yes to his call, a week after I already have the flight details to Dubai. I came here not knowing if I'd be able to land an HR job, but I came with a positive disposition to work.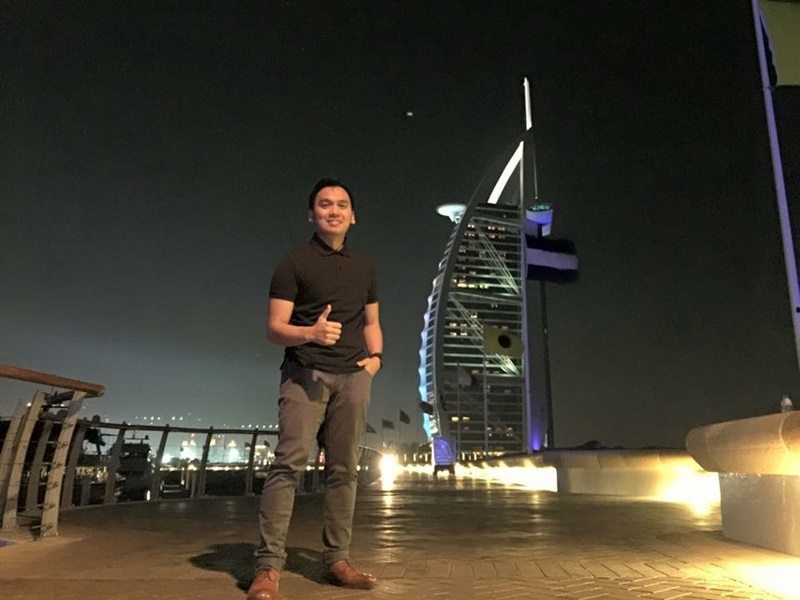 3. What were your previous jobs?
Since I finished AB Philosophy, I have always been in the Human Resources Department (both in Makati and Dubai).
4. How do you find your current job? Are you happy/satisfied with it?
My role is both rewarding and fulfilling. Aside from the areas where I further develop human relations and engagements bounded by the best practices in HR, I also enjoy what I love most which is photography and writing since I also have the means to induce them on my current deliverables and activities. I am a happy employee!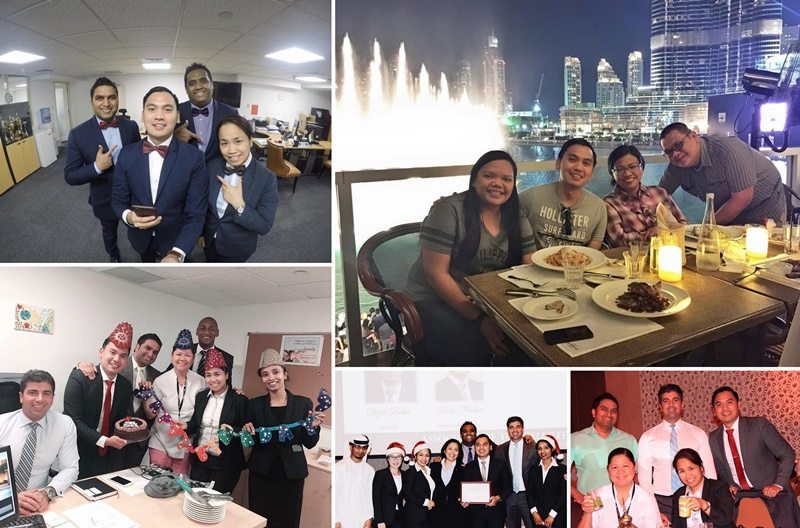 5. Are you able to save in Dubai? Why/How?
Preparing monthly budget and putting 'Savings' on top of the list. I've learned that just as how you allocate your monthly bills on your salary breakdown, there should also be an allocation of savings on your monthly list. Saving (not just in Dubai) comes when you live within your means. Invest wisely in terms of purchases and long term obligations and always consult your parents.
6. Is it difficult to live in Dubai? What are/were your struggles? What's life like outside work?
Living in Dubai is a big adjustment yet exciting. The cost of living is high thus you need to be practical. Struggles? Well everybody will really struggle in the beginning. I had my fair share when I was applying to all the companies I see online and all the vacancies on the newspaper. I really stretched my options just to land a job right before my 1 month visa expires.
Life outside work is also fun! I always say what I do after work is what makes me effective at work. I do blog and photography outside my corporate life. I get to attend social events and meet amazing people in the gulf who inspires me to be the best of what I can be in terms of my craft. It's really fun!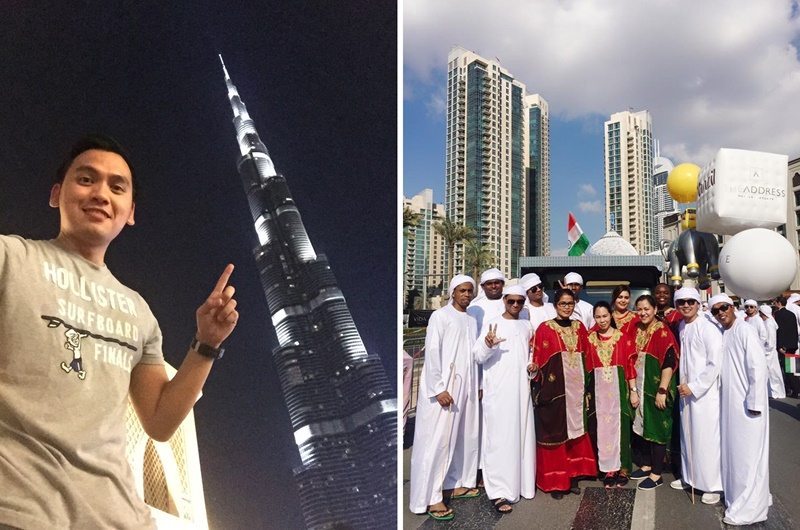 7. What do you Like about Dubai?
Dubai is a friendly city! Diverse culture, you get to work with various nationalities in a relatively equal standards. You will grow professionally since you will have the chance not just to work with them but also adopt their culture and best practices. Also, Dubai has a an advanced resources thus living here is very convenient and disciplined. And by the way, did you know that Dubai is dropping off the price in all the big items in the market, so you will really enjoy shopping here during big clearances and all the big sale seasons!
Talk about practicing your religion freely and deliberately, Dubai is a generous city! We have Catholic churches here and there's a local awareness of Christmas and all the festive season.
8. What do you NOT Like about Dubai?
Just one – the weather. When summer, I feel like doing home from work and all that home arrest activities. I just can't tolerate the scorching summer heat. I'm sorry.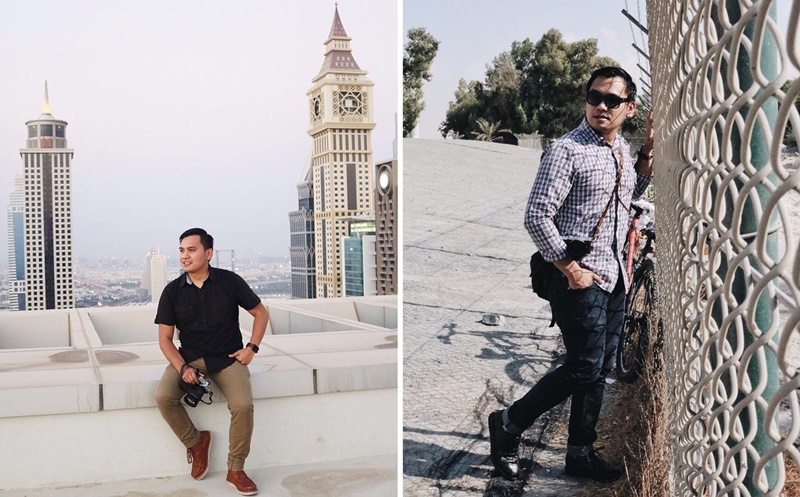 9. What are your plans in your career/family/future?
Actually, I have a target to myself when I moved here. I plan to stay here until Expo 2020 and see what comes after that. I'm positive that the future looks promising and exciting in terms of my career and personal growth.
10. You have any tips for Kabayans when working/finding work/living in Dubai?
Make the most out of all the opportunities in Dubai! Do not limit yourself to things just because you're doing or not doing it in the Philippines. When you finally decided to live and work in Dubai, all the good doors of opportunity will open up to you if you allow yourself to. Do not underestimate yourself – you know what we, Filipinos, are made of. Dream big, do not lose hope but do not forget to live a simple life. We will not be here forever so be practical and save for the future. Also, be thankful for all that has been and do not forget your humble beginnings. Offer everything to HIM!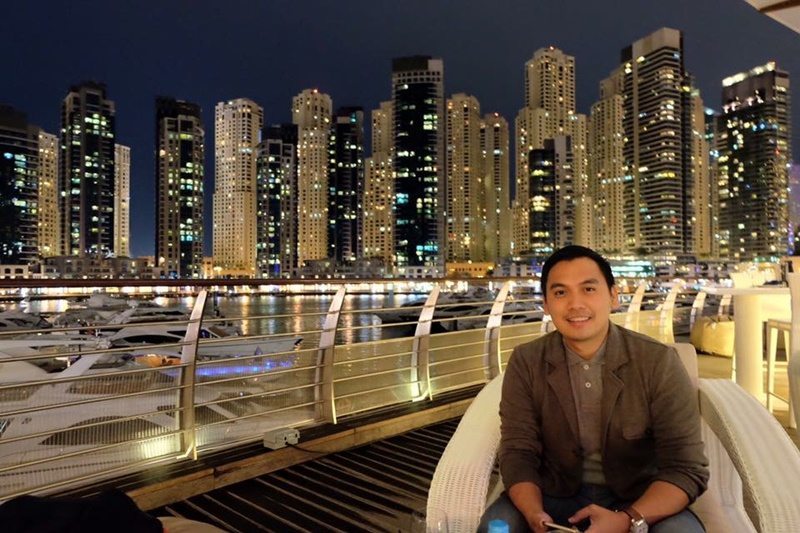 Connect with Kieth:
Blog: http://kiethwalter.com
Instagram: instagram.com/kiethwalter
Facebook: facebook.com/thekiethwalter
Twitter: twitter.com/kiethwalter
—————————————
*Photos provided by Kieth
Are you an Expat in Dubai? Do you want to be featured in the website? Send us an email telling us you want to be featured at admin@dubaiOFW.com and we will send you the set of questions! Let's help other Pinoys who want to come to Dubai understand what life in the UAE is like through your story.