If you are looking for a career in social media marketing, Dubai has plenty of opportunities for you. Being in the hub of the Middle East, many companies have set up their online presence in areas especially in Dubai Media City or Dubai Internet City. Over the years, social media marketing has also become an integral part of advertising and branding globally and Dubai is no exception.
According to a research conducted by Ipsos, a well-known market research company, Dubai has the maximum number of smartphone Internet users across the Middle East. Thus, several big companies in Dubai are setting up their online presence through platforms such as Facebook, Twitter, Google +, LinkedIn, etc., to reach out to their target audience and generate more revenue for their business. Therefore, the scope and number of social media jobs in Dubai have also increased substantially.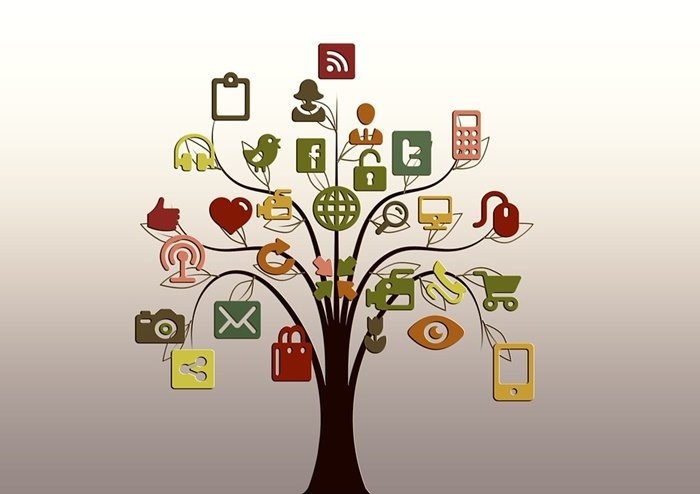 Source: Pixabay
10 Job Interview Questions in a Social Media Position
If you are looking to make a career in social media, this blog post will help you prepare for the interview. Outlined below are ten most commonly asked social media marketing interview questions with suggested ways to answer:
Q1. Tell us something about yourself.
This is a standard question asked in every job interview regardless of what position you apply for. Answer this question confidently and briefly to make a good impression in front of the hiring manager.
Q2. Do you have any formal education in social media?
Most good universities don't have any graduate or post graduate degree programs in social media. Therefore, there is no set educational qualification required to apply for a social media role. However, candidates with a background in journalism and mass communication are preferred. Also, there are numerous free online social media courses available. Consider doing one to maximize your chances of landing the job.
Q3. What made you choose social media marketing as a career?
Employers ask this question to judge whether you are passionate about the field or doing the job just for the sake of it. Through your answer elaborate on the fact that it is a growing industry and back it with a genuine reason as to why you chose the field. Don't tell the interviewer that you love staying online all the time. Instead, tell them how great it feels to see a brand unfold on the social platforms and generate leads. Your answer should demonstrate that you are in it for the long haul and not just because being on Facebook and Twitter are your favorite pass times.
Q4. Tell us about the latest social media trends.
Trends in social media are ever-changing and ever-evolving. Hence, the role of a social media marketer is to stay updated and constantly study the changing industry trends and device their brand's social media strategy accordingly. There are numerous websites you can go to for such information. Just sign yourself up for their newsletter and all the trends and important information will be delivered to you in your email inbox directly.
Q5. What social media tools do you know / use?
Drop some names while answering this question. If you are an experienced candidate, you will have the working knowledge of social media management platforms such as Buffer, HootSuite, TweetDeck, etc. If not, go to the respective websites, learn how to operate these tools and study their features. If you don't know the basics, there is no way you can impress the interviewer. So, go prepared!
Q6. Do you have writing experience?
Writing experience is one of the most crucial things employers look for in a social media marketer. They may ask the candidates to show some links to their published content. Therefore, remember to keep some links ready. Those who don't have a formal writing experience but have a blog where they share their thoughts regularly can show links from such blog also.
Q7. Have you run social media campaigns in the past?
Mostly experienced candidates are asked this question. Employers are interested in knowing how great you are at telling stories to, conversing with and engaging audience. Talk about real life experiences sharing how you conversed with clients and consumers in the past, created interesting stories, and increased engagement for the brand. Make sure to include aspects such as clicks, likes and reach to demonstrate the effectiveness of the campaign.
Q8. What social media platforms would you suggest for our brand?
Most employers would ask their candidates to describe their brand personality and suggest platforms they should use to promote their brand online. Do extensive research on the company including their marketing efforts both offline and online. Study their social media pages to figure out the different marketing tactics adopted by the company and accordingly prepare your answer.
Q9. How do you calculate social return on investment?
This is one of the most important metrics brand use to judge the success of their social media marketing efforts. Tools such as the Conversion Measurement available on Facebook can be used to measure such metrics. Most websites also have analytics to measure the same. Even social platforms such as LinkedIn have built-in analytics that can be used to measure the success or failure of social media efforts. Make sure you know everything about the analytics so that your answers flow naturally and you sound confident.
Q10. Which social media expert / blog you admire the most / follow?
There are numerous industry experts who share their views through blogs or other forms of content such as videos. Pick one you like the most and follow him / her regularly on their blog and social media sites. Employers ask this question to judge how passionate you are about the field. If satisfied with your answer, they may even ask about a recent blog post published by the expert to check the credibility of your answer.
Social media marketing is one of the most important tools of online marketing. This has demonstrated its effectiveness in generating leads and sales by reaching out to target audience, engaging with them and forming a strong bond for many brands.
——–
Being online all the time does not mean you can become a successful online social media marketer. It requires one to understand the various social platforms in great depth as well as an understanding of the brand and what it wants to accomplish through its social presence.
If you can display these abilities through your answers during the interview, you will be able to outshine others and land the job. With more companies investing their time and efforts on social media activities, the demand for social media marketer in Dubai is bound to increase in the coming years. Therefore, it is a great time to start your career in this growing field.
———————————
About Megha Raizada –
Megha Raizada is a professional writer working with the premium job portal Naukrigulf.com. She has a keen interest in the global job market, but also loves to keep a track of everything interesting happening around the globe. You can reach her at Twitter and Google+.