Our next OFW feature is with Nicholette, a young Filipina secretary and document controller in Dubai. She used to work as a highschool teacher for an all-girls private school, but grabbed the opportunity to travel and work in Dubai.
Like many Pinoys, Nicholette came to the UAE to seek and provide a good life for her dad and brother back in Cebu, Philippines. It's been a shift from teaching because of the change from dealing with kids to dealing with senior executives. She is also a blogger and writes her experiences in her blog thegrammarfuhrerin.wordpress.com.
Nicholette narrates some of her struggles like homesickness or when her salary gets delayed for days, but she still focuses on counting her blessings. She shares a tip to those who might be having challenges while living in the city to not forget our purpose why we came here in the first place. Read our full interview below.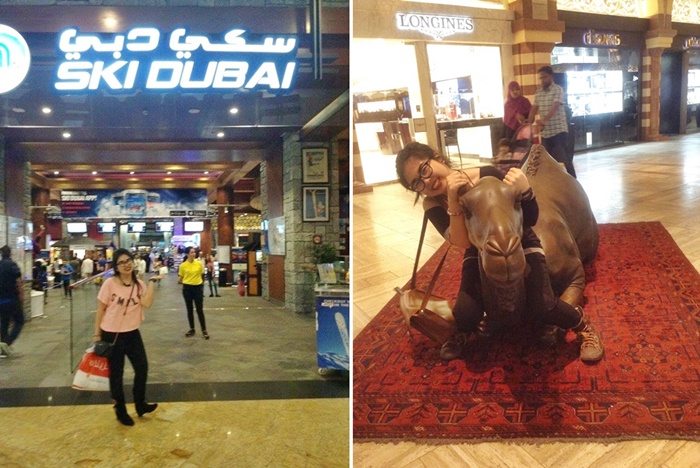 Nicholette, Cebuana in Dubai
OFW Profile: Pinay Secretary and Document Controller in Dubai
Nickname: Nicholette
Age: 24
Current Profession: Secretary and Document Controller
College course: Linguistics, Literature, and Education
How many years in Dubai? 1 year 3 months
1. Tell me about yourself.
My name is Nicholette. I just turned 24. I graduated with a degree in Linguistics, Literature, and Education.  Right now, I work as an executive secretary and document controller for the elevators division of a group of companies. I have lived in Dubai for a year and 3 months now. Before that, I lived in Cebu City my whole life.
2. Why did you come to Dubai?
I came to Dubai for a whole bunch of reasons, but for the sake of keeping this interview casual, I came here because I want a good life for my dad and brother back home. My family means everything to me.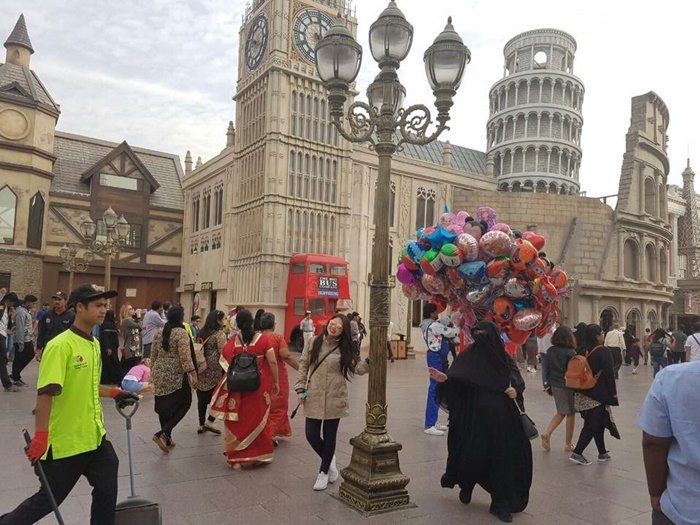 at Global Village
3. What were your previous jobs?
Right after college, I worked as a high school teacher in an all girls private school. The best part about my first job was that I got to live out my passion. I taught literature, composition, and history for a year and a half before an opportunity to travel to Dubai came up.
4. How do you find your current job? Are you happy/satisfied with it?
My current job is a 180-degree shift from teaching. For starters, where I used to work with kids, I now work with senior executives. Working as a secretary and document controller is hardly what you'd call manual labor, but it requires quick-thinking, smart decision-making — and if you screw up — patient humility. Even though I can't say I am happy with my company, I am very grateful to them.
5. Are you able to save in Dubai? Why/How?
Yes! Alhamdulillah, as the Arabs would say, I am able to save here in Dubai. I learned the value of money and saving from an early age, having grown up in a lower middle class family. It is all about discipline and setting priorities straight — and no, it is not as boring as it sounds. There are plenty of ways to live life without breaking a budget. Just check out some of the blog posts in Dubai OFW!
6. Is it difficult to live in Dubai? What are/were your struggles? What's life like outside work?
There are bad days like when my bosses lose their temper, when the salary is delayed for up to 10 days, and when I get homesick from missing my family and friends (and dog!) but I try to make the best of things. I count my blessings, and coming to Dubai is a blessing no matter what. Outside of work, I mostly read, blog, study online courses, and run to stay healthy. Twice a month, I meet up with my church group too.
Dubai Marina
7. What do you Like about Dubai?
What I like about Dubai is its daily reminder to its residents that nothing is impossible. The city itself was once only a barren desert less than a century ago. When I see the Burj Khalifa on my way to the office every day, I am filled with hope. In Dubai, nothing is ever really impossible with hardwork and perseverance.
8. What do you NOT Like about Dubai?
What I least like about Dubai is its widespread consumerism. I once read an article which summed up the lifestyle here as "do" and "buy." Don't get me wrong; I'm a sucker for a good sale as much as the next person. Money can bring out the worst in people. I appreciate the value of money, but I try to keep grounded on the fact that whatever I have, I have been given, and I ought to share.
9. What are your plans in your career/family/future?
All my future plans depend on my family. I want to pursue a career I am passionate about, either in the media (to get paid to write) or in the airline industry (to travel for free), so long as it does not come in the way of my family. And without being too fairy-tale-princessy about it, I also want to start my own family soon with the man I love.
Mall of the Emirates
10. You have any tips for Kabayans when working/finding work/living in Dubai?
Steel yourself. You will face rejection, or worse, humiliation, but don't let pride get the best of you. Kabayans (apart from a very tiny minority) come to work here, because life in the Philippines was — is — difficult. Life in Dubai is most certainly not easy also, but you did not just wake up and find yourself in Dubai. You came here for a purpose, so never forget that purpose.
Connect with Nicholette on Social Media:
Blog: http://thegrammarfuhrerin.wordpress.com/
—————————————
*Photos provided by Nicholette
Are you an Expat in Dubai? Do you want to be featured in the website? Send us an email telling us you want to be featured at admin@dubaiOFW.com and we will send you the set of questions! Let's help other Pinoys who want to come to Dubai understand what life in the UAE is like through your story.