In a previous post, we featured Rukku, an Indian content creator and blogger who is based in Dubai. She is among the country's 3.5 million Indian nationals, which comprise about 30 percent of the entire population of the UAE!
Also Read: How to Apply for Indian eVisa Online
Indeed, the Indian expat community is the biggest ethnic community in the UAE. But have you ever thought about visiting their home country? India, which is situated in South Asia, is one of the biggest and most populated countries in the world. With 29 states and seven Union Territories, the country has a diverse mix of languages, ethnicities, and cultures. Let's get to know more about India and why we should consider taking a trip there!
Top Reasons to Visit India
What can you expect during a trip to India? What are the sights, sounds, and experiences that you will encounter? Here is a list of the reasons why we believe that India should be on every traveler's bucket list:
1. Ease of Travel
Did you know that from Dubai, you can travel to not just one, but nine destinations in India? These include the major cities of Mumbai, Delhi, and Calcutta, along with Ahmedabad, Bengaluru, Chennai, Hyderabad, Kochi, and Trivandrum.
According to the official website of Emirates, there are 35 weekly flights between Dubai (DXB) and Mumbai (BOM). These include daily flights that depart from Dubai at 3:30 am, 9:30 am, and 1:00 pm, respectively. These are direct flights with a duration of about three hours and 10 minutes each.
Meanwhile, there are 11 weekly flights between Dubai (DXB) and Calcutta (CCU). There is a daily flight that departs from Dubai at 2:05 pm, and a Saturday flight that departs at 1:05 pm. Moreover, there is a flight every Wednesday, Friday, and Sunday that leaves Dubai at 1:10 pm. These are direct flights with a duration of about four hours and 40 minutes each.
As for travel between Dubai (DXB) and Delhi (DEL), there are four daily flights. The first one departs from Dubai at 3:55 am, followed by flights at 9:50 am, 3:25 pm, and 10:00 pm. Similar to the others, these are all direct flights, with a duration of about three and a half hours each.
As of this writing, the latest travel updates show that India is open for tourists. Quarantine is not mandatory and vaccination is not required.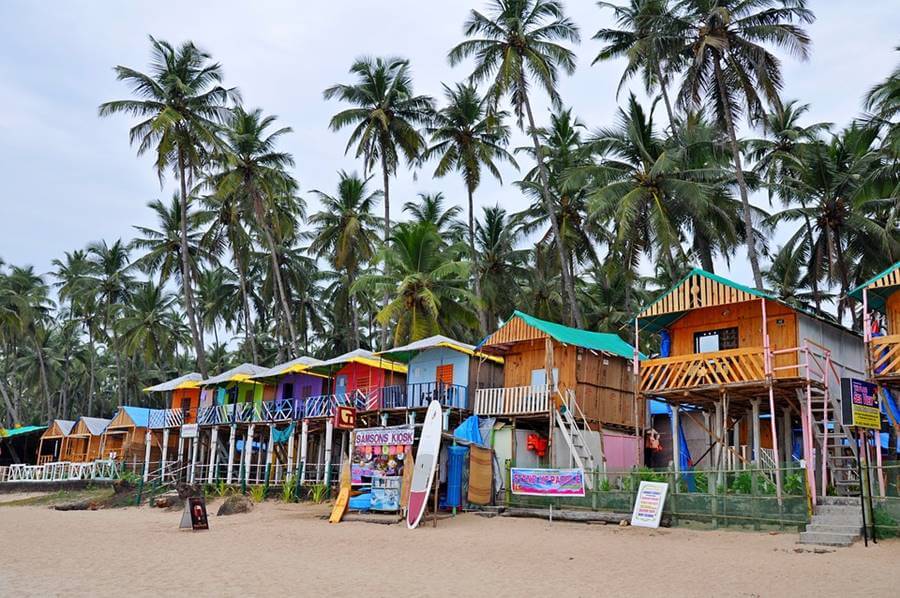 2. Natural Wonders
Wherever you go in India, you will be astounded by the beauty and diversity of its natural wonders. From north to south, there are so many breathtaking sights to see! Among the most "Instagram-worthy" places are Chandertal Lake in Himachal, Dal Lake in Kashmir and Jammu, Kaas Plateau in Maharashtra, and Nubra Valley in Ladakh, among many other stunning destinations.
3. Amazing Wildlife
In almost every state of India, there is a natural park or wildlife sanctuary where you can see amazing wildlife, such as elephants, ostriches, lions, tigers, and even rhinos! Some of the most popular places where you can have this experience include Dandeli Wildlife Sanctuary, Nagarhole National Park, Pench National Park, and Sariska Tiger Reserve.
4. Gorgeous Beaches
India has some beach destinations where you can have some fun in the sun! The beaches in Goa and Odisha are definitely worth a visit. Likewise, the beaches in the southern part of of the country also offer a relaxing vacation for all types of travelers.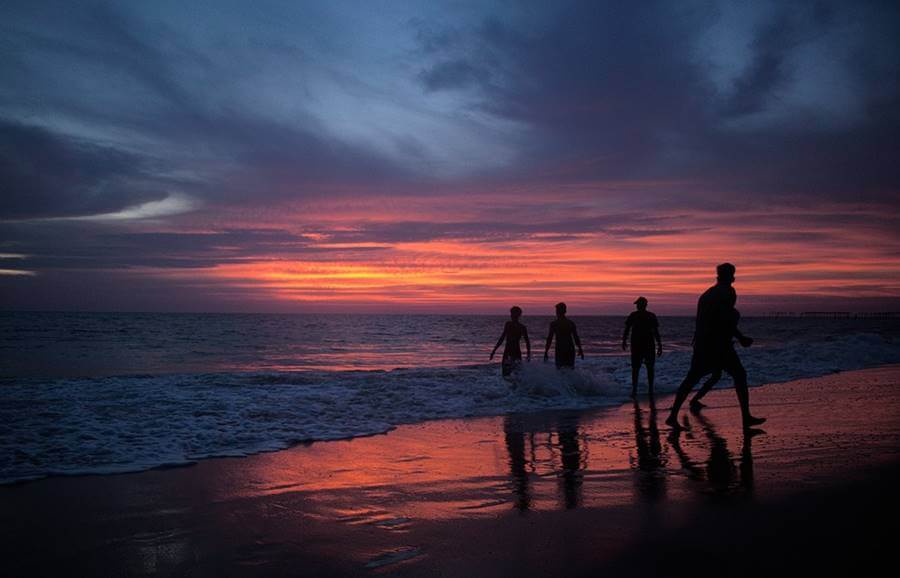 5. The Indian Railway
The Indian Railway is composed of more than 125,000 kilometres of tracks, connecting major cities across the country. In fact, around 22 million use this railway network every single day! It's a great way to travel across India, plus you'll get to meet and interact with the locals, too. How exciting!
Other than the railway, another popular mode of transport — especially in the cities — is the tuk-tuk, a three-wheeled auto-rickshaw or cycle-rickshaw that can easily shuttle visitors through crowded busy streets.
6. Rich Culture and Heritage
India's rich and colourful history has turned it into the amazing country it is today. From magnificent structures to beautiful artworks  to mesmerising music and dances — India is truly incredible! It is also worth mentioning that the country has many spoken languages, and that the typical Indian is able to speak in two or three different languages. Wow!
7. Unique Architecture
Due to its colorful history and diversity, India is home to numerous temples, palaces, and other magnificent structures. In fact, there are currently 37 UNESCO World Heritage Sites located all over the country. That's definitely a lot!
Among the most popular structures to see are the Gateway of India in Mumbai, Monuments in Hampi, and Qutub Minar in Delhi. Of course, let's not forget the world-famous Taj Mahal in Agra, which is perhaps the most visited place in India!
Notably, some of the old royal palaces in the country have been transformed into luxury hotels. This means that when you stay in these places, you get to feel like royalty!
8. Spirituality Journey
In the late 1960s, the world-famous British band, the Beatles, traveled to India to learn and practice transcendental meditation. Meanwhile, in the popular movie, "Eat Pray Love," the character played by Julia Robert went to India to gain a deeper understanding about life. Over the years, many other popular personalities have visited the country as part of their respective "spiritual" journeys.
What makes India so special when it comes to spirituality? Well, aside from being the birthplace of Buddhism, Hinduism, and Sikhism — the country is also home to the world's major religions, including Muslims and even Christians. So regardless of your personal belief, you will definitely get a deep sense of spiritual wonder when you come here!
9. Exciting Festivals
Speaking of spirituality and religion, you will discover that India has many exciting festivals that you can join as a visitor. These include Diwali (festival of lights), Holi (festival of colours), and Ganpati (a festival held in honour of Lord Ganesha). Each event features plenty of music, singing, dancing, food, and exciting activities!
The Dance festivals in Khajuraho, the Literature Festival in Jaipur, Eid at Jama Masjid in Hyderabad, the Pushkar fair in Rajasthan, and Christmas in Goa are other popular events that are also worth joining when you come to India.
10. Cricket Games
The national game of India happens to hockey, but the entire country is actually crazy about cricket. Hands down, it is the most popular game in India, with hordes of fans cheering their favourite teams during cricket tournaments.
The Indian Premier League usually takes places between April and May, so these would be the best times to buy tickets and watch a game of cricket. You could visit the Wankhede in Mumbai, the M.A. Chidambaram Stadium in Chennai, or the Motera in Ahmedabad, which happens to be the biggest stadium in the world!
11. Delicious food
Indian cuisine is actually a mix of Arabic, Central Asian, and European cuisine. It is also worth noting that each region has its own set of unique dishes and delicacies. Still, some of the most popular Indian dishes are: biryani (rice with meat, eggs, and vegetables); dosa (a type of pancake that comes in many variations); lamb kebab (marinated and grilled mutton); samosa (fried dough stuffed with savory fillings); and tandoori (chicken or meat cooked in a charcoal or clay oven). Everything sounds so delectable!
Aside from these delicious dishes, a typical Indian meal includes lots of flat breads, fruits, and vegetables. The sheer variety of Indian street food is also worth sampling!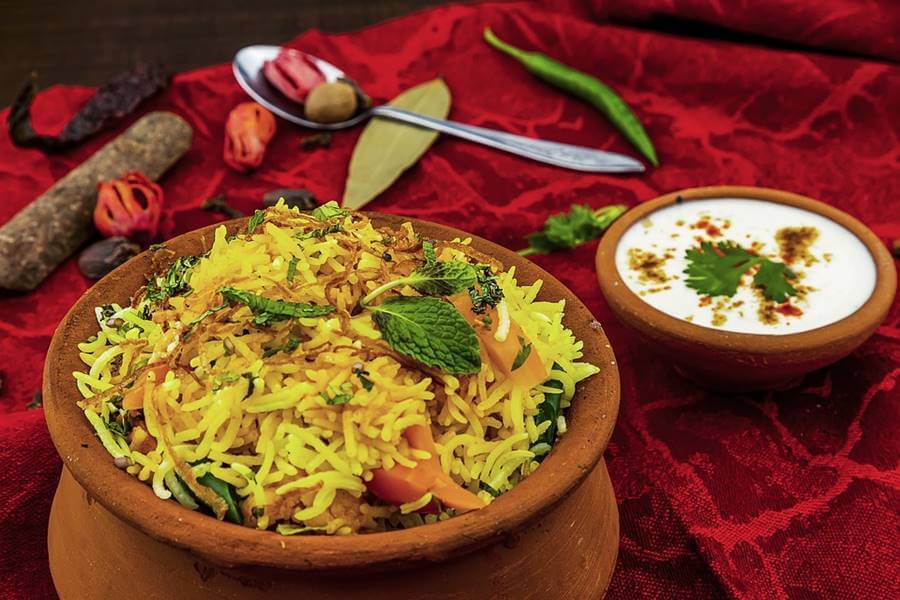 12. Cups of Tea
India happens to be the world's second largest tea producer, right after China. Across the country, there are huge estates, tea plantations, and tea gardens for you to visit. Among the most popular plantations are: Darjeeling in West Bengal, Kelagur in Kartanaka, Nilgiri Plantations in Tamil Nadu, and Sonapur in Assam.
If you are not able to visit these tea plantations, don't worry because you can always enjoy a cup of tea in a restaurant, a food stall, or even in the home of a local who has invited you for some food and drinks. Bottoms up!
13. Warm Hospitality
Speaking of locals, the people of India are among the most friendly and hospitable people that you'll ever meet. Everywhere you go, you can expect to be greeted with a smile and treated with utmost respect and cooperation. It also helps that almost everyone can understand and speak English, so you can travel and communicate easily!
14. Shopping Galore
If you're looking for souvenirs, head to places such as Colaba Causeway Mumbai, Dilli Haat in New Delhi, and Flea Market Arpora in Goa, among many others. These markets offer a variety of products — accessories, snacks, spices, electronic gadgets, handicrafts, textiles, etc. — at great prices. You could even haggle in some places, and get lots of fantastic items for a bargain!
Breathtaking natural wonders, amazing wildlife, historic structures, delicious food, and friendly locals — these are just some of the things that make India a truly incredible place. You should definitely consider coming here at least once in your lifetime!
Of course, before you travel to India, make sure that you meet the requirements. You may need to acquire a tourist visa, depending on your passport. Here's a guide on how you can apply for an Indian eVisa online, to get you started! Happy travels!