For today's, expat feature, we interviewed Rukku, a content creator and blogger based in Dubai. Describing herself as "just another random girl from Kerala, India," she has been living in the UAE for three years now.
Despite her full-time job as a content creator — producing videos, audio, pictures, and written content for a corporate firm — Rukku finds time to manage her own website. In A Dame's Handbook, she features food, travel, and lifestyle articles (including budget shopping tips) that indeed, any "dame" would find useful!
Like most expats, Rukku is actively making the most of her stay in Dubai — pursuing her career, traveling around the country, and simply enjoying the diverse, multicultural community. She believes in living every moment to the fullest… a positive trait that we should definitely practice as well. Keep on reading to know more Rukku and her expat journey!
Expat Feature: Rukku, Indian Content Creator and Blogger in Dubai
Name: Rukku Sumaya
Current Profession: Content Creator, Blogger
College Degree: Masters in Communicative Journalism
Years in Dubai: 3 years
1. Tell us about yourself.
Hello! I am Rukku Sumayya, just another random girl from Kerala (India) living in Dubai. People say I am a bit "cracked," but let me tell you I am the sanest person in the whole world. I love travelling, eating, and sleeping… I mean I am a foodie who eats little; pretty much explains my skinny body (or maybe because I am losing calories by talking too much). I just hit 27 two months ago and currently worried about approaching my 30s. Of course, you can't stop time!
I work as a full-time content creator in a corporate firm. I make all types of content for my company (video, audio, pictures, and written content). One fine day, with huge motivation from my colleague and husband, I decided to start something for myself and gave birth to A Dame's Handbook, my website. I am a Journalism postgraduate living in Dubai since 2017.
2. Why did you come to Dubai?
Like any other Muslim family living in Kerala, my parents fell for the social pressure to get me married. So, I got married at the age of 23 (I liked my husband though *giggles*) while I was doing my final year post-graduation and moved to Europe to pursue my studies. At the same time, my husband moved to Dubai in search of a job.
I fell in love with Dubai during my first trip to the UAE in 2012. I always wanted to settle down here, and yeah, my husband got settled here.
3. What were your previous jobs?
I am a passionate journalist who literally wanted to contribute something to society, which made me join in a national daily, Times Of India, before moving to a regional television channel in Kerala for an internship. While I was doing the work, I got a call from the Swedish University saying that I got selected for the Linneaus Palme Scholarship to study at Lund University for a few months. I was jumping with joy!
I was lucky enough to get hired through a Skype session from Sweden to a company in Business Bay, but the luck did not last long. I had to quit the job after six months because of multiple reasons — the company's financial situation being the main cause. Being jobless in a foreign country is the worst nightmare one can ever have. The days were followed by budget planning, stress, disappointment, frustrations, and what not!
4. Are you able to save in Dubai? Why/How?
Honestly, it is tough to save in Dubai, especially when you are living with family. One of the biggest expense we had in Dubai is the house rent; however, we managed to cut it down by moving to a studio apartment in Al Nahda, Sharjah border.
Also, keep an eye on your expenditure. You can be lured by the glitzy dresses and accessories in the shopping malls; try to buy them on sale and discounts instead. I love to shop from online sites, which are way more economical than the retail outlets (you can read budget shopping in Dubai blog on my website). Long live the brand discount codes by UAE influencers!
6. Is it difficult to live in Dubai? What are/were your struggles? What's life like outside work?
I have lived all my life in India and comparing to that; it is absolutely easy to live in Dubai. Being a working housewife, the ease and accessibility of things, the safety, the opportunities, the exposure… everything is incredible here!
It is tough to get friends in Dubai as everyone is busy finding their own lives. Also, the ones we have are not consistent; they come and go. Luckily I have found some great bloggers here in UAE, and my lovely school friends are here. These days I am so busy attending the events and collaborations that I rarely get time to have a social life!
My 2020 resolution is to spend more time with my dear ones.
7. What do you like about Dubai?
I like everything about Dubai. The cleanliness, the skyscrapers, the safety of women, the delicious eateries, and above all, I love how people from different corners and walks of life live harmoniously here in Dubai.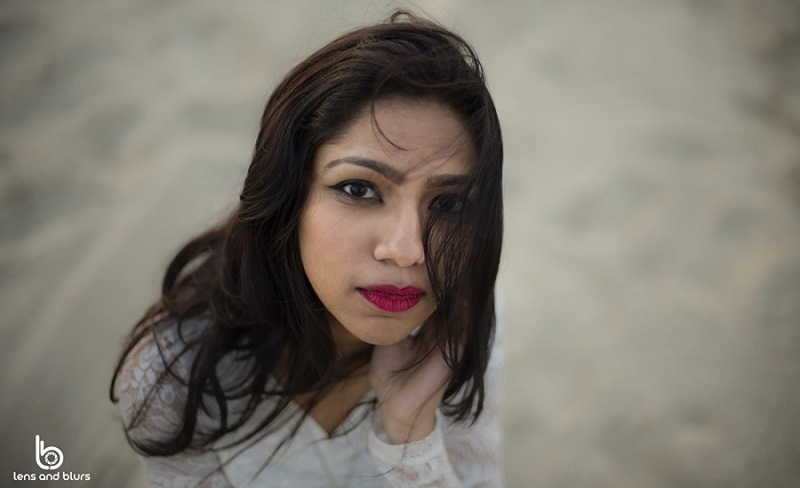 8. What do you NOT Like about Dubai?
Sometimes I'm not too fond of the traffic in Dubai, but after my recent trips to a couple of metropolitan cities in India, I started loving Dubai traffic (I bet it was way too horrible in India).
Also, I don't like the summers in Dubai, which is unbearable for a person like me who wholly depends on public transportation.
9. What are your plans in your career/family/future?
I want to concentrate on my website and increase its reach, while settling down in a reputed company with a better job.
10. You have any tips for your fellowmen when working/finding work/living in Dubai?
Guys, you have landed in a wonderful country with a lot of opportunities. Make use of the entertainment and fun events in Dubai. At the same time, try to save some money so that you won't be worried if you have to leave the country under any critical circumstances. Respect the country and its rules. Enjoy each and every moment because LIFE IS SHORT!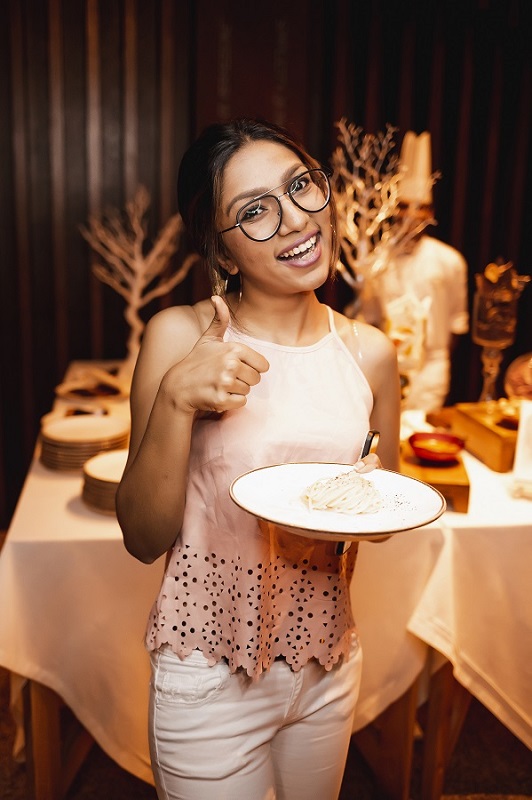 Connect with Rukku on Social Media
To know more about Maria, you may get in touch with her through her official website and social media pages:
Official Website: A Dame's Handbook
Facebook: A Dame's Handbook
Instagram: @rukkusumayya
—————-
*Photos provided by Rukku
Are you an expat in Dubai? Do you want to be featured in the website? Send us an email telling us you want to be featured at admin@dubaiOFW.com and we will send you the set of questions! Let's help other people who want to come to Dubai understand what life in the UAE is like through your story.