Amid all the alarming news and stringent measures taken by the UAE to combat the pandemic, it's nice to hear a spot of good news every now then. One of these is the automatic renewal of work permits for labourers, and their exemption from medical tests. Yay!
You heard that right! The Ministry of Human Resources and Emiratisation (MOHRE), in coordination with the Federal Authority for Identity and Citizenship (ICA) made the announcement on Wednesday, 25th March 2020, WAM News Agency reported.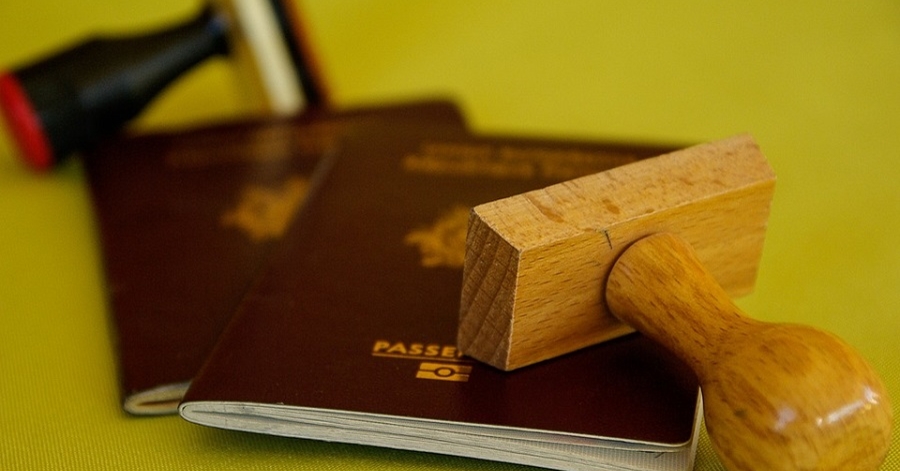 Labourers Exempted from Medical Tests, Permits Automatically Renewed
As part of the precautionary measures taken by the UAE to prevent the outbreak, the authorities have made some major decisions:
First of all, the work permits and residence visas of labourers will be issued and renewed automatically. These include those employed by companies as well as support service staff, like domestic workers.
Secondly, labourers will be exempted from medical tests, so that they do not need to go to medical examination centres across the UAE.
Notably, the Ministry of Interior (MOI) has posted the announcement on social media, stating that the "Ministry of Health and Prevention (MOHAP), Ministry of Human Resources and Emiratisation (MOHRE), and Federal Authority for Identity and Citizenship (ICA) announce that expatriate workers and employees whose residency visas have expired will be exempted from medical fitness test, and their residency visa will be automatically renewed," as part of the measures taken to curb the outbreak.
التجديد التلقائي لإقامة العمل مع الإعفاء من الفحص الطبي ضمن الإجراءات للحد من انتشار فيروس "كورونا "

Automatic renewal for residency visas in the UAE#خلك_في_البيت #stayhome #معاً_سنهزم_كورونا#فيروس_كورونا_المستجد #كوفيد19#together_we_will_win_covid19#coronavirus#covid19 pic.twitter.com/8IpoHdsgmo

— MOIUAE (@moiuae) March 25, 2020
Based on these new measures, the fees for such services will be collected via authorised payment channels. As soon as the fee is paid, the labourer will remain a legitimate resident of the country.
That being said, the ICA advised all workers in the UAE to follow precautionary measures, for their own safety as well as that of the community in general. The authority also directed all business owners to report any suspected case of the outbreak among their employees.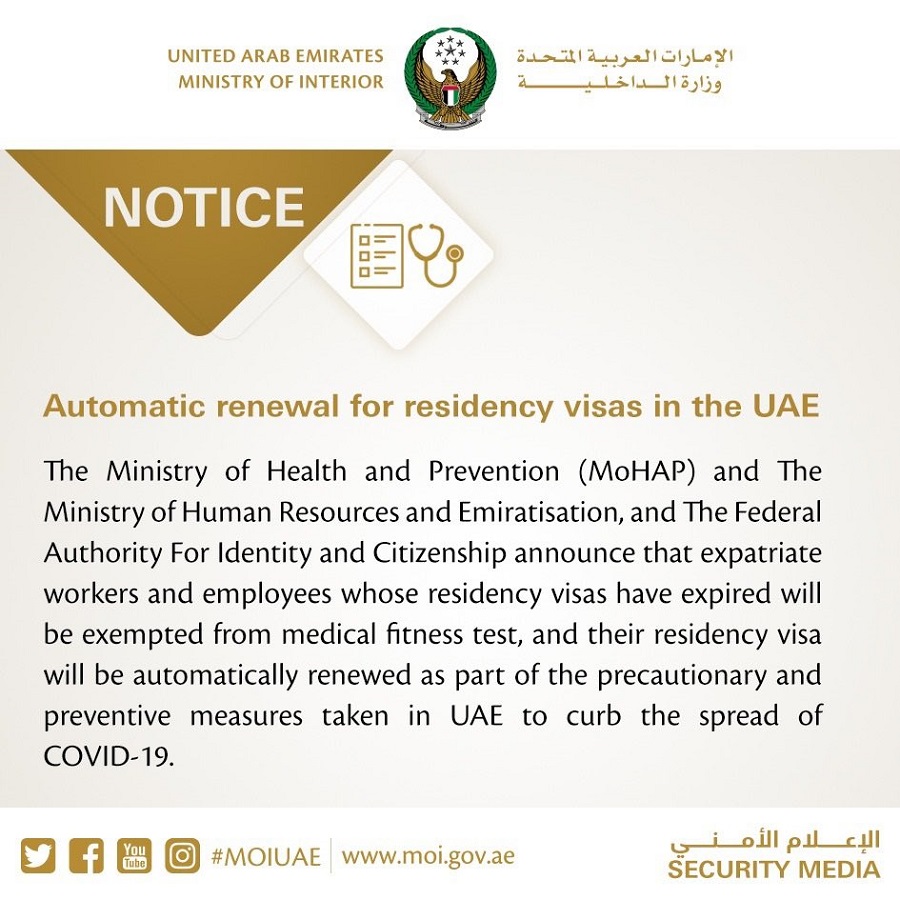 Indeed, this latest move is advantageous for all labourers, as they do not have to go out and undergo a medical test to have their visas renewed. At the same time, it encourages social distancing, which is part of the precautionary measures being taken to help curb the pandemic.
Speaking of distancing, the Dubai Roads and Transport Authority (RTA) has recently issued safety guidelines for public transport users. These include the closure of bus shelters, limiting riders to just two passengers per taxi, maintaining distance among riders, and other measures.