For those of you who want to travel and visit India, depending on your passport, you may need to process an India visa beforehand. Here we share a step by step guide on how you can get an Indian eVisa online. This experience is shared by one of our DubaiOFW contributors, Japeth, who wanted to share how he did it and to help other UAE residents who want to travel to this country.
Please be advised that the information posted here acts as a guide. But for updates/changes, it is always best to contact proper authorities and legit travel agencies for assistance. This post will those who have plans to travel DIY to India.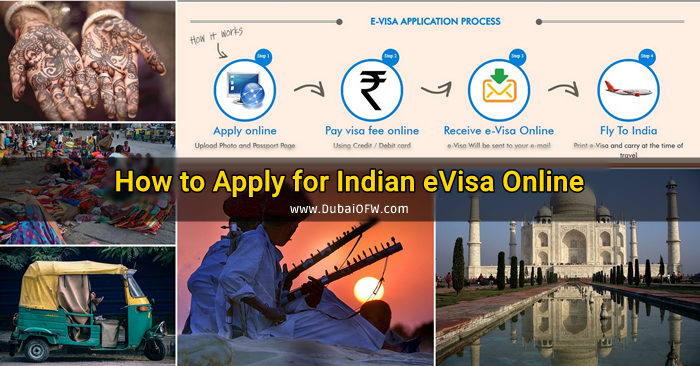 Step by Step Guide to Getting an India Visa via Online Application
Important Note: Please be aware and not to get scammed by any travel agencies and organizations that is found on the Internet and apply only your E-visa to the Official INDIAN GOVERNMENT WEBSITE.
Link here – https://indianvisaonline.gov.in/evisa/tvoa.html
It is good that you apply for an E-Visa the latest, 4 days before your flight, so you will have a chance to re-apply in case your application is rejected.
E-VISA COST: $50 / 185 AED
Step 1. Go to the official website and fill out the e-Visa application form with your details. Visit this link – https://indianvisaonline.gov.in/evisa/tvoa.html. Click the "Apply Online" link. You will be taken to a page to supply your details. Please fill the application carefully and the data should match your passport bio info.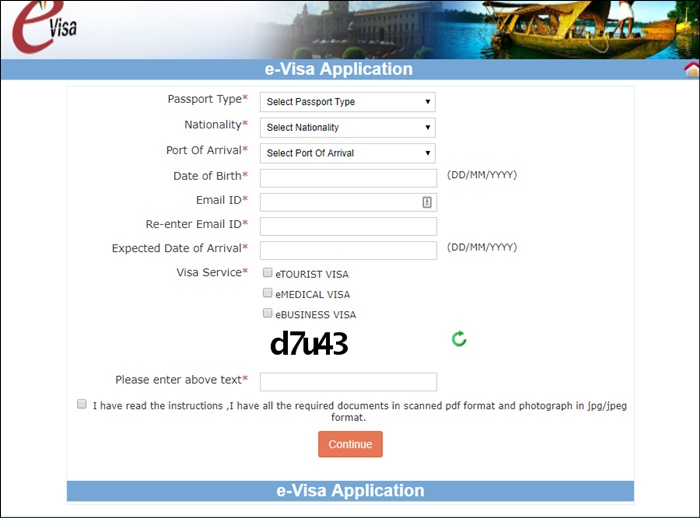 Step 2. Upload a scanned copy of your passport page and photo. Below is the format that must strictly follow.
The digital photograph to be uploaded along with the Visa application should meet the following requirements:
Format for the photo must be in " JPEG" (File Size Minimum 10 KB Maximum 1 MB)
The height and width of the Photo must be equal. (Please check the require pixels of the photo to be uploaded on your application.)
Photo should present full face, front view, eyes open and without spectacles
Center head within frame and present full head from top of hair to bottom of chin
Background should be plain light colored or white background.
No shadows on the face or on the background.
Without borders.
Scanned Bio Page of the passport showing the Photograph and Details.
Format – PDF (Size : Minimum 10 KB ,Maximum 300 KB)
NOTE:
* If you follow correctly the format you will receive your e-visa in less than 15 hours.
* You can edit the size and format using simple editor in your computer just adjust it accordingly to what is required.
STEP 3. Pay the e-Visa Fee. You can use either a debit card or credit card. Fee is $50 / 185 AED. Bank transactions charges of 2.5 % additionally on applicable e-visa fees.
STEP 4. YOU WILL RECEIVE AN E-MAIL THAT THEY CONFIRM YOUR APPLICATION AND YOU HAVE TO WAIT FOR MAXIMUM 24 HOURS FOR THE RESULT.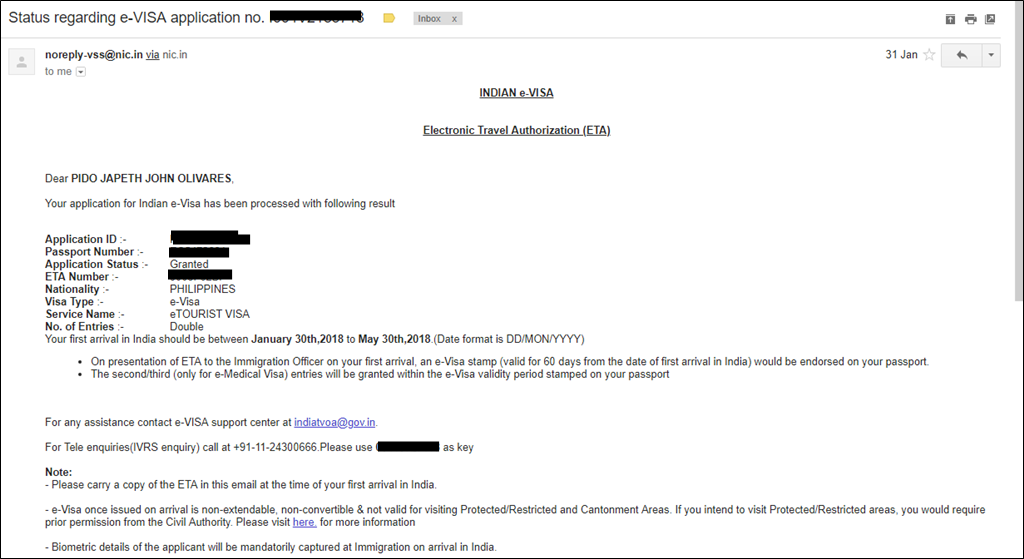 The application for an Indian visa online is quite straightforward. We hope you find this guide useful as you plan your trip to this country. Again, this only applies to those nationalities who will need to apply for a visa for India. Those who get free visa on arrival need not apply.
Consulate General of India in Dubai Contact Information
Address: 8th Street, Al Hamriya, Diplomatic Enclave – Dubai – United Arab Emirates
Phone: Phone: +971 4 397 1333
Website: http://www.cgidubai.org
Google Map Location: Indian Consulate in Dubai
Below is a Google map location to guide you in case you have any queries from the Consulate Gen of India in Dubai
---
About the Author: John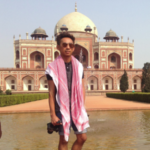 I am Japeth John Pido, Bachelor in Information Technology Graduate. Former outbound visa officer in Davao Medical Education and Management Inc., and now working as Messenger in Dubai. Loves to risk, explore and travel. Follow my Instagram: @Obradearte1994
---
Share your thoughts. Contribute an article to DubaiOFW.com
Want to publish your experience? Share your everyday stories, food trips, travel, photo stories, or tips in Dubai to our growing community. More information here – Become a Dubai OFW Contributor!