Planning a trip to the Sultanate of Oman for the holidays? Then you should know that starting November 1 (Friday), all nationalities traveling to the Gulf state must purchase an eVisa before visiting.
Also Read: The Stunning Royal Opera House in Muscat, Oman
According to a directive issued by the Omani police, visitors must now purchase a visa in advance of arriving at a border as the Sultanate will no longer accept visa applications at crossing points.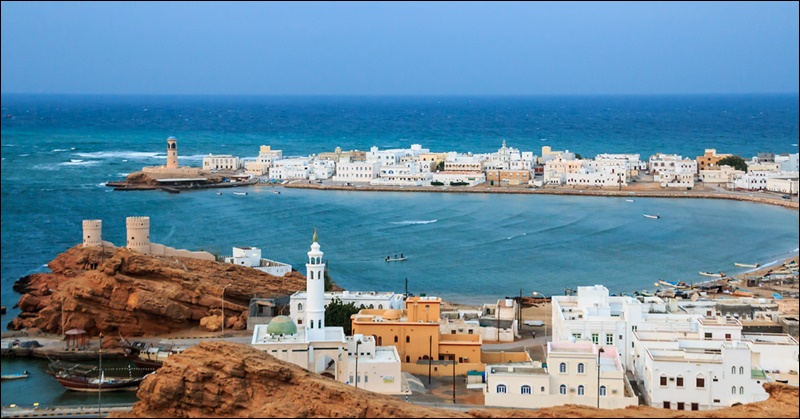 E-Visa Now Required from Tourists Visiting Oman Before their Trip
As per the update posted, applicants will need to visit the online government portal to upload their passport copy, a second photo and pay five Omani Rials for a 10-day unsponsored visitor visa.
Accordingly, the border post noted that it will refuse entry to those who have not applied for the visa in advance.
تدعو #شرطة_عمان_السلطانية الراغبين في زيارة السلطنة عبر المنافذ البرية ممن يتطلب حصولهم على تأشيرة دخول، ضرورة استخراج التأشيرة الإلكترونية قبل السفر إليها وذلك تسهيلاً لهم للدخول عبر مختلف المنافذ، وتوضح بأن الحصول على التأشيرة من المنافذ هي خدمة إضافية في أضيق الحدود. pic.twitter.com/ogMOjqGYqA

— شرطة عُمان السلطانية (@RoyalOmanPolice) October 25, 2019
Authorities also noted that applications can be made for an unsponsored or sponsored tourist visa, tourist visa for GCC residents or an express travel permit.
While the process can take about two to four days to complete, it is free for visitors arriving from Dubai and Qatar. Furthermore, applicants' passports should be valid for at least six months before entering the country.
Depending on the visitor's nation of origin, visa fees can cost between USD 13 (AED 50) and USD 130 (AED 500).
GCC residents can travel using a GCC Resident Tourist Visa if they are the main traveler with an approved profession, or Visa Type 29B if they're the companion of the primary traveler.
Meanwhile, for those coming from non-GCC countries, visitors must apply for the Dubai and Oman Joint Visa through one of Oman's embassy offices or tourist travel agencies.  
Once approved, visitors can enter through the airport or Hatta border post, although the visa duration must be valid for at least 21 days before entry to Oman.
Interested applicants can apply through the Royal Oman Police's website.
Compared to its flashy Emiratineighbors Dubai and Abu Dhabi, Oman's capital, Muscat, is a breath of fresh, sea air. This port city is famous for dazzling souks and superb seafood, but its terrain brings the biggest thrills. 
Because it is also backed by the arid Hajar mountains, visitors can trek deserts at dawn, spot dolphins at sundown, and enjoy plenty of effusive Omani hospitality in between. These are just some of the best things visitors can look forward to in the Sultanate.
Steps to Apply for an Unsponsored Tourist Visa to Oman
If you wish to know more about the new e-visa policy in Oman, you may check out this video posted by the Royal Oman Police via YouTube:
ALSO READ: UAE Leads MEA Rankings, Ranks Among the Top 10 in the World's 'Strongest Nation Brands of 2019'