Adventure-seekers, please make sure you double-check the weather and safety conditions of the tours that you book. Whether you book a yacht tour, a skydiving experience, helicopter tour and other thrilling outdoor activities.
Just recently, a parasailing accident occurred involving 6 people of Asian nationalities. In a post by the Sharjah Police, the incident happened at Khor Fakkan in Sharjah as fluctuating weather conditions hit the emirate during the weekend.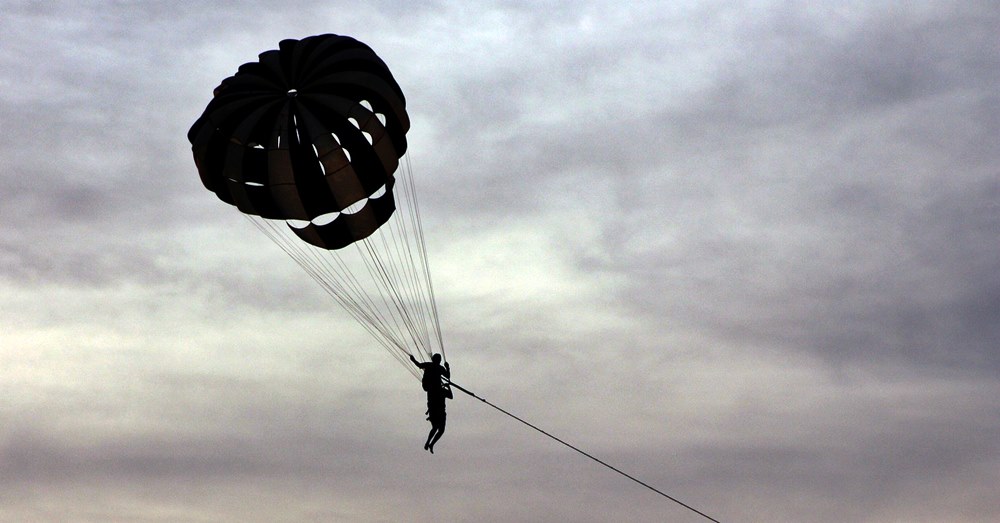 Rope Snaps due to Strong Winds in Parasailing Activity in Sharjah
Strong winds snapped the ropes of the parachutes that were connected to a boat, which sent the victims to fall and crash.
A report was received at the Eastern Region Police Operations Room in Khor Fakkan, at 2:00 pm on a Friday. Police patrols and the National Ambulance immediately went to the scene and took the victims to the hospital for treatment of injuries.
Sharjah Police are calling on tourism companies to check the weather before allowing guests to use parachutes or parasols because of the risk to their lives.