The Sultanate of Oman is a beautiful country in the Middle East, situated on the southeastern coast of the Arabian Peninsula. It shares land borders with Yemen, Saudi, and the UAE. In fact, you can easily travel from Dubai to Muscat, the capital of Oman, by taking a public bus!
Also Read: Touring the Stunning Royal Opera House Muscat
Rugged mountains, white sand beaches, and refreshing wadis (rock pools) are just some of Oman's natural wonders. You will also find historic forts, majestic mosques, souks (traditional markets), and much, much more. Keep on reading to learn more about why the Sultanate of Oman is a picture-perfect destination!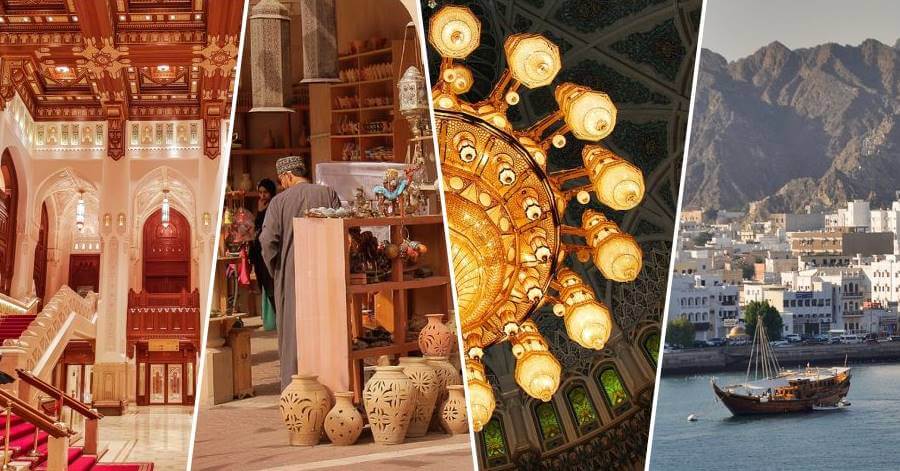 Top Reasons to Visit Oman
Without further ado, we present to you the following list of reasons to visit Oman, a neighbouring country of the UAE:
1. Ease of Travel
As mentioned earlier, you can actually travel via public bus from Dubai to Muscat, Oman. Likewise, a quick look at the Emirates website shows that there are currently four weekly flights between the two cities.
Also Read: How to Travel from Dubai to Muscat, Oman via Public Bus Transport
There's a 2:15am flight from Dubai (DXB) to Muscat (MCT) every Monday, Wednesday, Thursday, and Friday. On the other hand, there's a 4:40am flight from MCT to DXB on the same days. Traveling from one city to the other takes only one hour and 15 minutes! That's how close the two countries are to each other!
As of this writing, Oman is open for tourists, and quarantine is not mandatory. You may need to apply for a tourist visa though, depending on your passport (more on this below).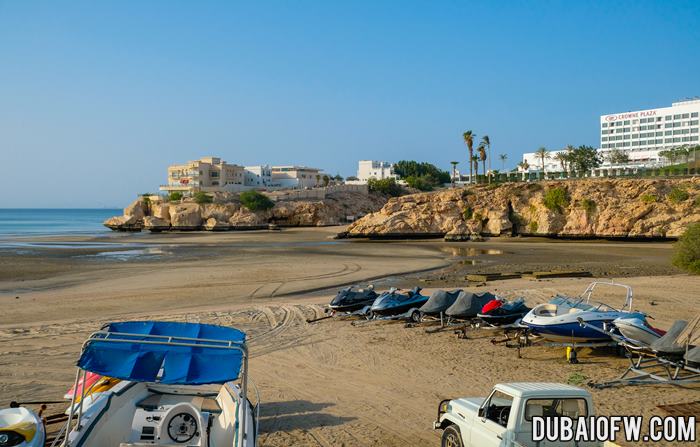 2. Natural Beauty
Once you arrive in Oman, get ready to be captivated by its stunning natural beauty. The country features high mountains, beaches, cool wadi pools, and more. You can drive off-road, go hiking, and even camping. In fact, "wild camping" is perfectly legal in Oman. You can pitch your tent and set camp anywhere in nature!
Worth a visit is the magnificent Al Hajar Mountains, which rise up to 3,000 metres high at Jebel Shams. Its barren, rocky features have often been compared to the surface of Mars, a.k.a. the red planet!
The Oman desert also promises lots of exciting adventures: camel riding, dune bashing, and night camping. How exciting!
3. Khareef Festival
Speaking of natural beauty, consider paying a visit to Salalah during the monsoon season, which typically starts around June. This is when the Khareef Festival is celebrated, as the usually dry city of Salalah becomes a lush paradise filled with flowers and temporary lakes!
4. Wildlife
Aside from getting up close and personal with desert camels, you may also encounter some goats and other wild animals. If you go scuba diving, you are likely to see turtles and schools of colorful fish!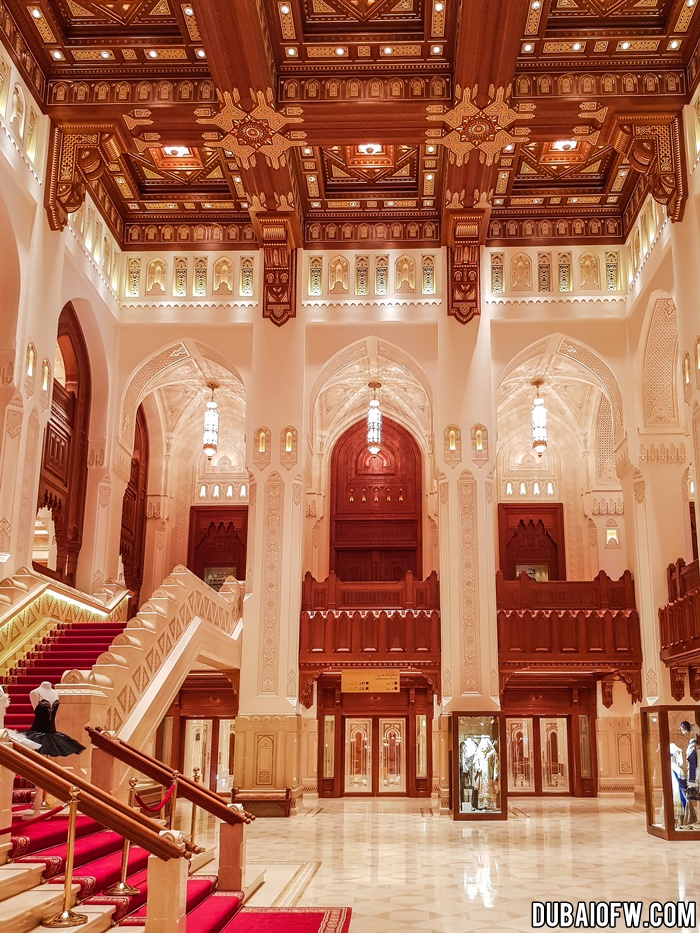 5. Unique Architecture
Here's one thing you might notice about Oman: there are no high-rise buildings. You heard that right! The Sultanate has a "no skyscraper" policy and chooses to focus more on preserving traditional architecture. We think this is an absolutely great idea!
Due to its rich and colourful history, Oman has numerous forts, villages, and ancient houses across the country. There are also many museums where you can learn more about the nation's culture and legacy.
Moreover, the country has more than 500 historic forts and castles. That's right… 500! These include the 17th century Nakhal Fort, and the Bahla Fort, which was established in the 13th century and is currently recognized as a UNESCO World Heritage Site.
In addition, you certainly shouldn't miss a trip to the majestic Sultan Qaboos Grand Mosque. It has a huge, handwoven Persian carpet, a 50-metre high central dome, and other amazing features.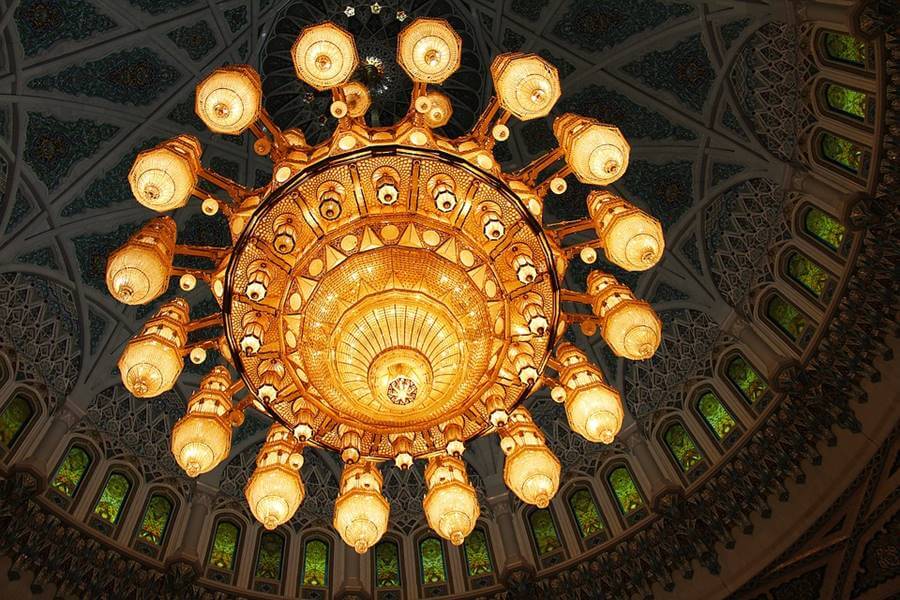 6. Cleanliness
The capital of Oman, Muscat, happens to be one of the cleanest capitals in the entire world. Roads, streets, and public spaces are regularly cleaned — not just because of strict rules and diligent cleaners. Rather, the Omanis take great pride in keeping their country clean for themselves as well as for visitors. In fact, the roads are generally clean all over the country, and not only in the capital!
7. Aromatic Frankincense
A long time ago, the rulers of Oman used to send ornate boxes carrying frankincense to the royals in Egypt, Rome, and other places worldwide. Notably, frankincense is known not only for its aroma, but also for its health and therapeutic properties.
8. Culture and Heritage
The Omani people take great pride in their culture and heritage. Each region has its own traditional costume, with unique colours and designs. These clothes are typically worn during weddings, festivals, and other special occasions — complete with traditional jewellery and accessories.
Also Read: Visiting the New Muscat International Airport with Oman Air
9. Traditional Markets
Although there are lots of modern malls in Muscat, there are also plenty of traditional markets (souks) across the country. In these souks, you can basically buy everything: clothes, bags, perfume, accessories, etc. You will also find wooden and ceramic handicrafts, along with silverware and pottery. A souk is definitely the best place to buy souvenirs!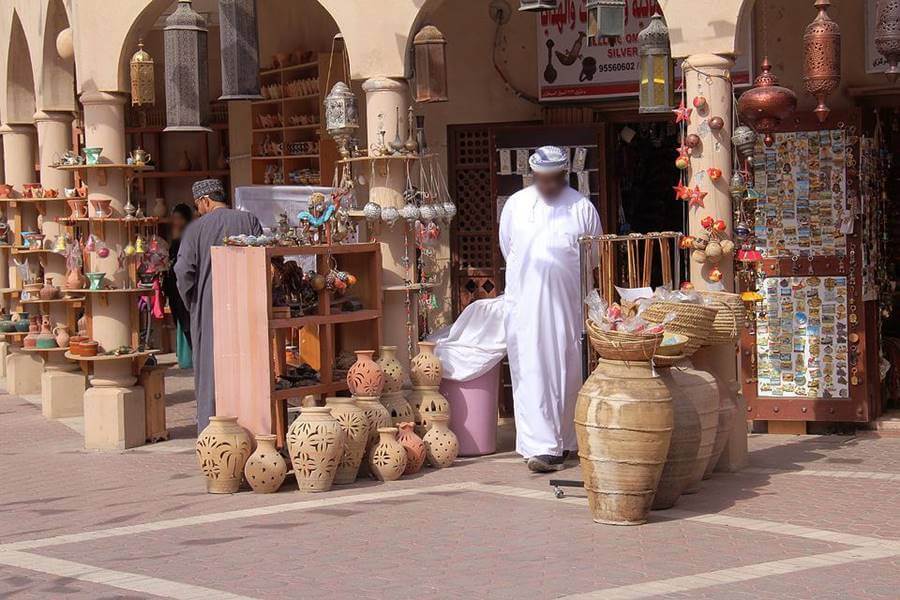 10. Hospitable People
The people of Oman are generally friendly, kind, generous, and hospitable. You will often be greeted by a smile, a helpful tip (especially when you need help with directions), and even an invitation to enter their homes!
When you visit an Omani's house, he/she will offer you dates, along with karak (tea) or coffee. Usually, they also serve fresh fruits, along with a variety of cookies, cakes, and sweets. Omani sweets are usually made using tapioca starch, rose water, nutmeg powder, cardamom powder, saffron, and different types of nuts.
11. Delicious Food
Speaking of food, traditional Omani cuisine is definitely worth a try! One of the most popular dishes is shuwa, which is comprised of marinated meat, cooked in an underground (!) oven. To prepare this meal, they cover the meat with palm leaves or banana leaves, then put it in a hole in the sand, where it cooks slowly for about two days! The result? A delicious meal that is super juicy and tasty!
In addition to flavourful meats, the Omanis usually serve their meals with a variety of breads, dips, rice, and vegetables.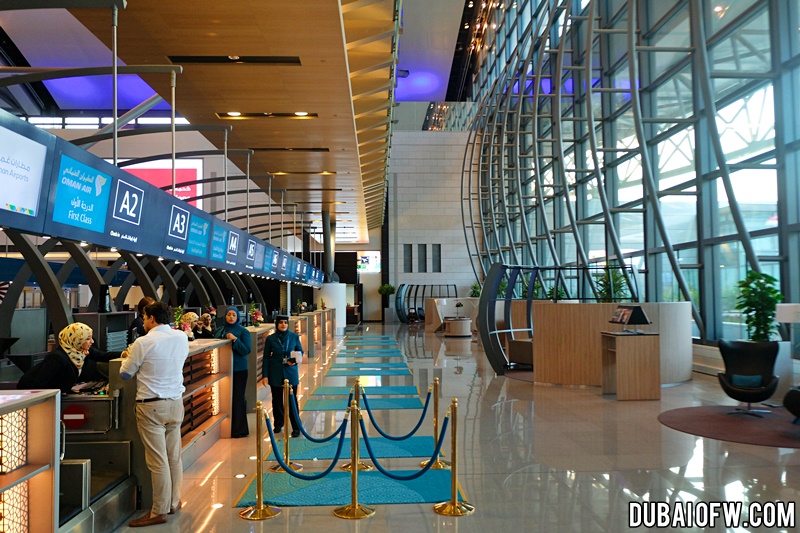 Summary
Whether you're an expat in Oman or a tourist eager to explore the country, you are bound to discover lots of beautiful places and enjoy memorable experiences here!
As cited previously, you may need to acquire a visa before coming to Oman, depending on your passport. Fortunately, you can easily apply for an electronic visa (eVisa) online. Simply check out these steps to applying for an Oman eVisa in Dubai.