As travel restrictions continue to ease up, NOW would be a great time to start making holiday plans! Previously, we've shared travel guides to many places such as Georgia, Turkey, and Kyrgyzstan. In this article, we will talk about another exciting destination: Morocco!
Since July 2021, Morocco has begun opening its doors to tourists once again. If you are a UAE resident who is fully vaccinated against COVID-19, you can consider adding this beautiful country, which is situated in North Africa — to your travel bucket list!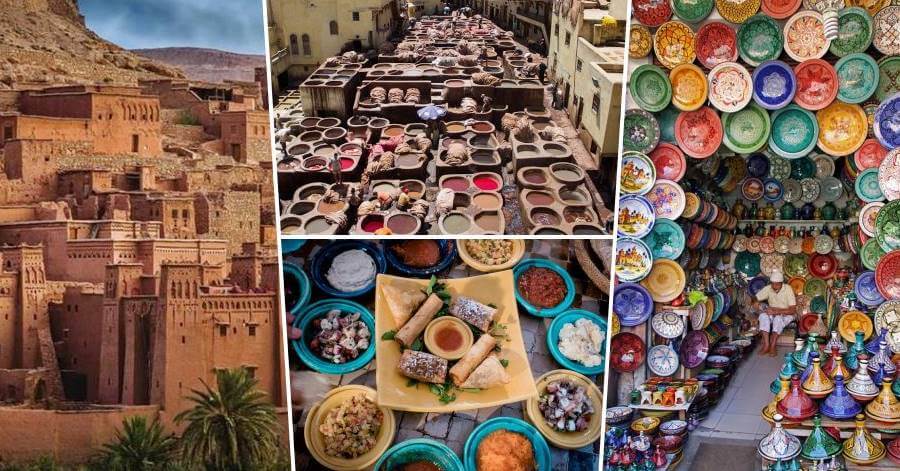 Top 12 Reasons to Visit Morocco
At present, Morocco is open for tourists, and quarantine is not mandatory for fully vaccinated travelers who have tested negative for COVID-19. Are you ready to see what this country has to offer? Keep on reading to know why you should visit Morocco!
1. Variety of Travel Options
A quick search using Skyscanner, a global travel search website, shows that there are about 14 flights a week coming from Dubai to Morocco. Emirates is the most popular airline offering such flights, though there are other airlines available, too.
The travel time would depend on your destination. For instance, a flight from Dubai to Casablanca would take around 11 hours and 40 minutes, while a flight from Dubai to Marrakech would take about two hours longer. There are flights heading to other cities in Morocco as well, including Agadir, Oujda, Tangier, and Rabat.
2. Wide Range of Accommodations
There is a wide range of accommodations in Morocco, depending on your budget and preference. Planning to splurge? Check into a luxurious five-star hotel in the city. Eager to "rough" it? How about a rustic, camping tent in the mountains or in the desert areas?
Another option would be to rent "dars" or "riads," which are traditional Moroccan accommodations that offer a truly authentic experience. On the other hand, coastal destinations are filled with hotels and resorts, so you could have a comfortable stay.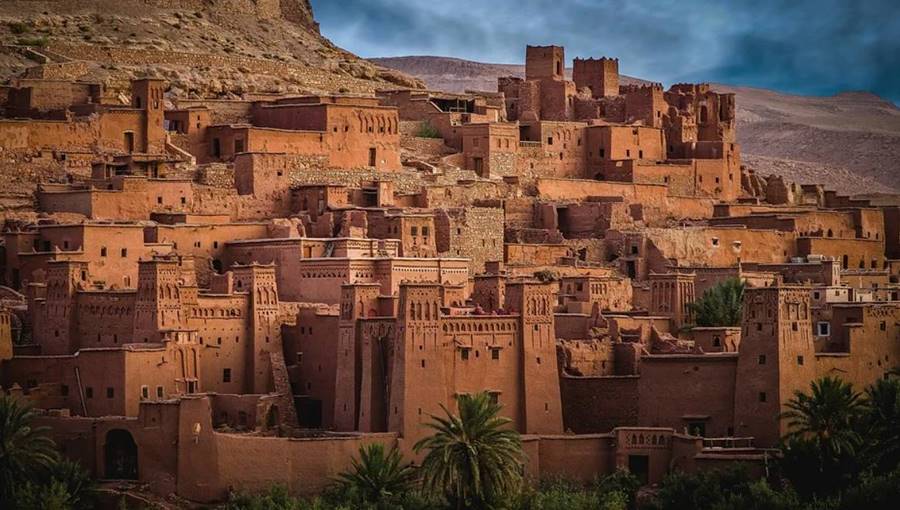 3. Historical, Imperial Cities
There are four imperial cities in Morocco: Fes, Marrakech, Meknes, and Rabat. Although the current capital of Morocco is Rabat, each of these cities have actually been the capital at some point during the country's rich and colorful history.
Of course, each imperial city has its own charm, featuring amazing architecture, delicious food, and lots of thrilling destinations (more on this below). If possible, consider paying a visit to ALL four cities when you go to Morocco!
4. Magnificent Architecture
From traditional houses to majestic mosques, from historic places to modern buildings, the sheer variety of architecture in Morocco will surely take your breath away! Here are just some of the places that you can visit in different cities:
Casablanca – Hassan II Mosque;
Fes – large tanneries, old universities;
Marrakesh – Badi Palace, Bahia Palace, Koutoubia Mosque, Saadian Tombs;
Meknes – Bab el Mansour;
Rabat – Hassan Tower, Kasbah of the Oudaias, Royal Mausoleum; and
Tangier – Grand Mosque.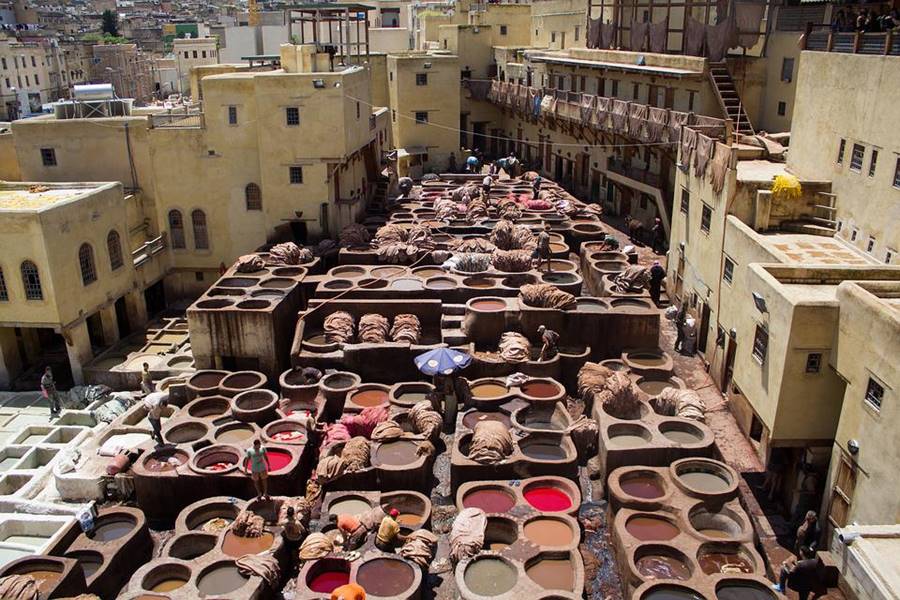 5. Traditional Markets
A trip to Morocco would NOT be complete without a visit to traditional markets, better known as "souks." Each city has souks, even if there are now modern shopping centers, too. What can you buy in these souks? There are all sorts of souvenirs, clothing, food, spices, lamps, musical instruments, tea sets, and even shisha pipes! Pretty cool, huh!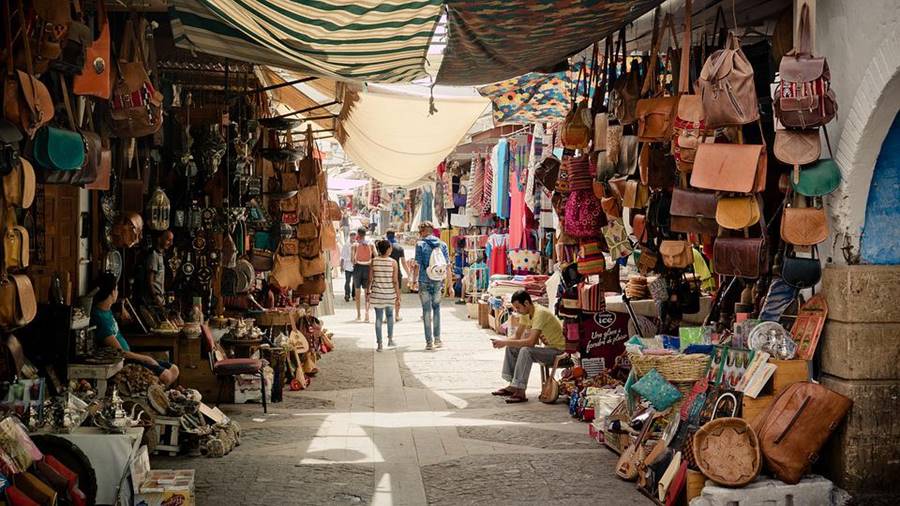 6. Desert Adventures
Did you know that a huge portion of the Sahara — also known as the largest desert in the world — is situated in Morocco? Hence, you definitely shouldn't miss going on a desert adventure while you're here! Go trekking and camping in the desert, ride a camel, enjoy a four-wheel drive… while marveling at sand dunes, oases, and other amazing sights!
7. Mountain Adventures
If you're the "outdoorsy" type, then you shouldn't miss a trek to Morocco's magnificent mountains. In fact, most of the country is actually covered by the Atlas Mountain range, where you can enjoy thrilling hiking experiences. Worth visiting is Jbel Toubkal, the highest mountain in the country. Along the way, you can explore the Berber villages, where you can learn more about this people group and their traditional way of life.
8. Golden Sands
Ah yes… the beach! The coast of Morocco features gorgeous, golden sand beaches, located along the Mediterranean Sea and the Atlantic Ocean. Among the most popular coastal places to visit are Essaouira beach, along with beaches in Agadir, Tangier, and Asilah.
9. Moroccan Cuisine
Just take a walk along the souks of Morocco, and you're bound to encounter mouth-watering aromas of freshly-cooked food and spices. There are many cafes and restaurants that serve traditional dishes to tourists and locals alike.
You will find that Moroccan cuisine includes different types of bread, like baghrir, khobz, and msemen. A must try are the national dishes — couscous and tagine. Notably, local cuisine includes many dishes made of chicken, beef, lamb, mutton, and seafood.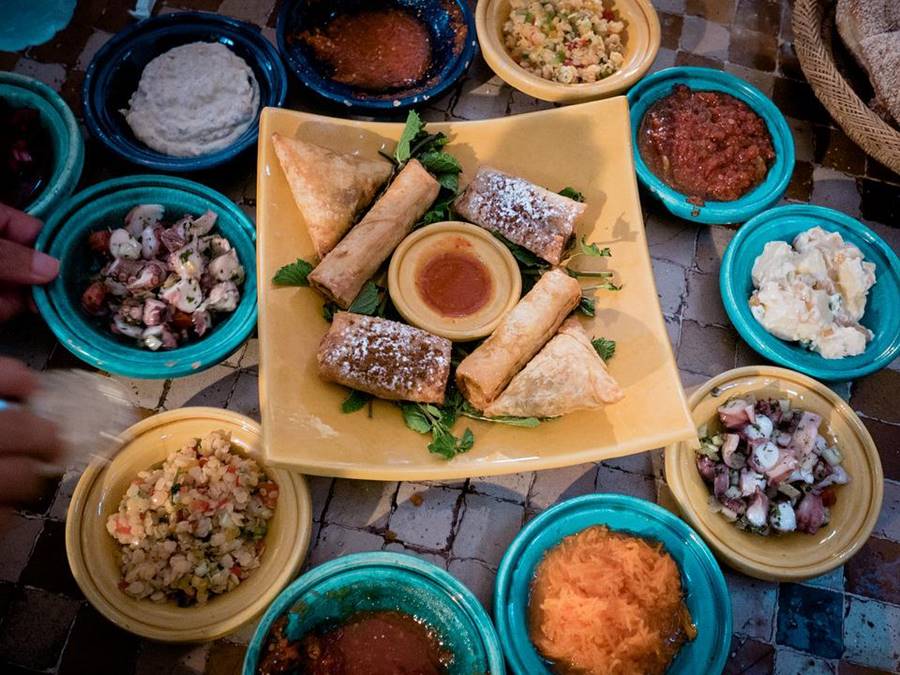 10. Refreshing Mint Tea
Moroccans LOVE drinking mint tea. Whenever you enter a shop or a local's house, you will likely be offered a glass of mint tea, which is made of fresh mint leaves and a few cubes of sugar. Serving tea is actually a gesture of hospitality, so make sure that you DON'T turn down a glass of mint tea… and drink up! It's good!
11. History and Diversity
Although the Moroccan population consists mainly of Arabs and Berbers, you will find influences that remind us of the country's colonial past. Influences from the French, Spanish, and Portuguese can be observed in different parts of Morocco. How interesting!
12. Friendliness and Hospitality
Moroccan people are generally friendly in nature, and very hospitable, too. Moreover, since the country used to be a French colony, you will notice that French is widely spoken. Similarly, in most tourist areas, English is widely used. So if you are fluent in either English or French, you shouldn't have any communication problems!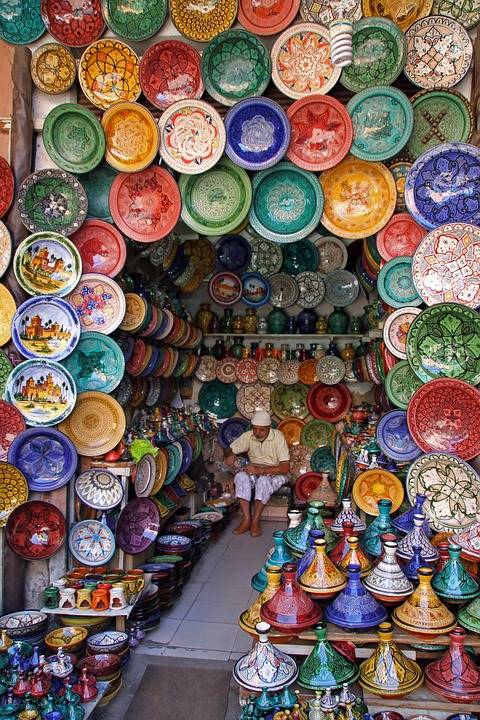 Additional Reminders
Now that you have a better idea of what to expect when you visit Morocco, don't forget to take note of some important reminders:
Check visa requirements for Morocco and other travel concerns.
Make sure that your passport is valid for at least six months before your travel date.
Check the weather forecast for Morocco so you can prepare the right clothing.
Book your accommodations in advance to avoid any problems.
In addition, because of the pandemic, make sure that you submit these requirements:
Negative PCR test taken at most 48 hours before departure; and
Vaccination certificate indicating that you have been fully vaccinated at least 14 days before arrival. (Vaccines accepted include Astrazeneca, Covaxin, Covishield, Janssen, Moderna, Novavax, Pfizer-BioNTech, Sinopharm, Sinovac, and Sputnik V).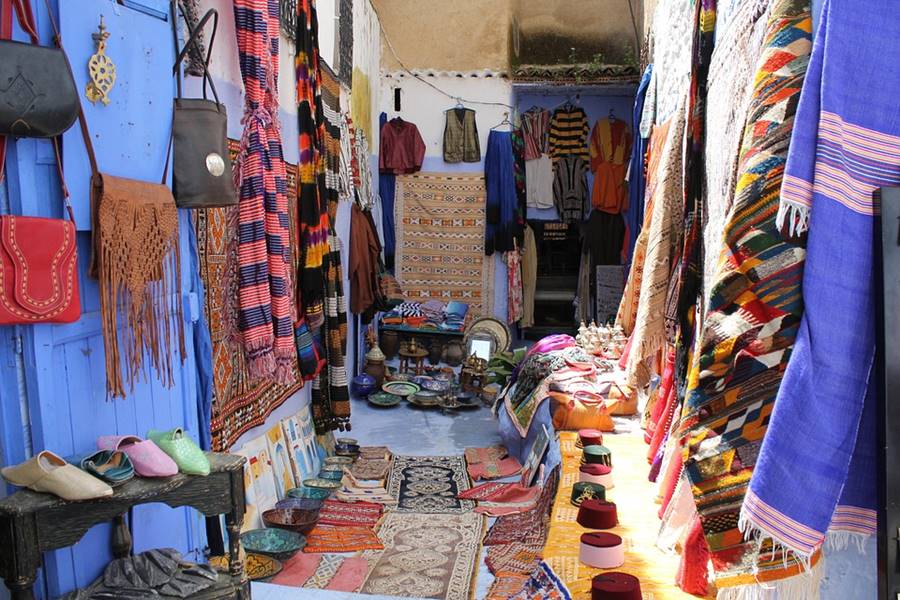 If you are interested in taking a trip to Morocco anytime soon, be sure to read the above information and reminders. In addition, here are some tips for traveling light and smart during your holiday. Have a happy and safe trip!