We spent 2 and a half days in Istanbul, Turkey. This was our first destination (since the pandemic in Dubai) that we travelled to when airports have slowly opened for tourists. In case you are wondering what to expect and what are places to visit, here's a list of attractions in Istanbul.
Also Read: How to Apply for a Turkey Tourist Visa in Dubai
Istanbul is one of the most enchanting and picturesque cities that has a lot to offer to tourists. It features an impressive history that dates back nearly 8 centuries ago when it served as Constantinople during Ottoman times. It has evolved into what we know today as Istanbul with its own unique culture enriched by globalization over time. This bustling metropolis offers much more than just ancient temples or modern shopping malls.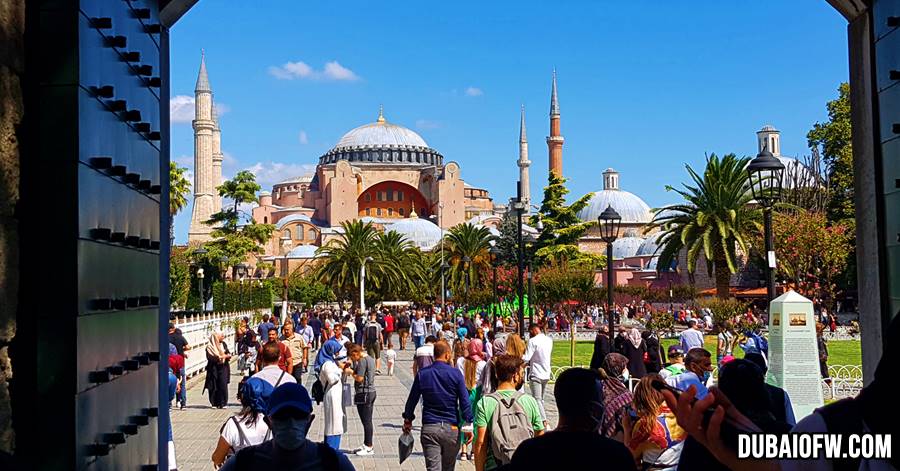 Here are some of the places we visited during our trip to Istanbul:
1. Hagia Sophia Mosque
If you don't have much time to travel and if there's one tourist spot you should visit in Istanbul, you should visit the Hagia Sophia Mosque.
This huge structure was built as a Christian church in the 6th century. Then it was converted into a Mosque. It was then turned into a Museum, and currently, it has been changed back into a Mosque.
Such a tall and beautiful structure, the Hagia Sophia is an architectural wonder that has withstood the test of time. Nowadays you'll find tourists flocking here just looking at its beauty regardless if they believe any spiritual meaning behind it all. There is no entrance fee here and it's worth a visit!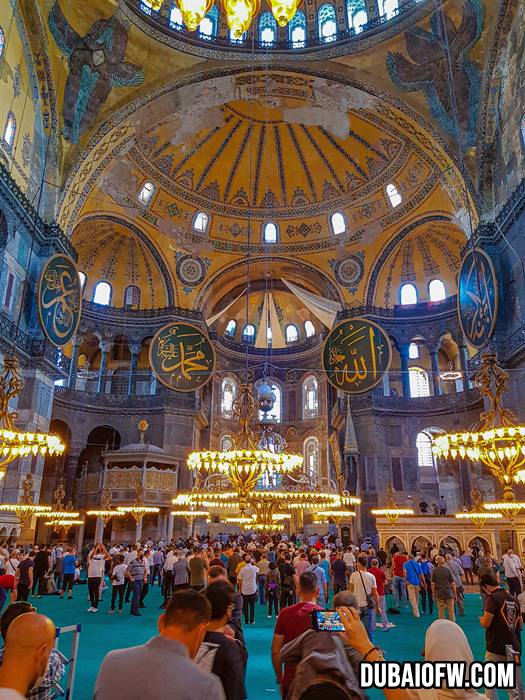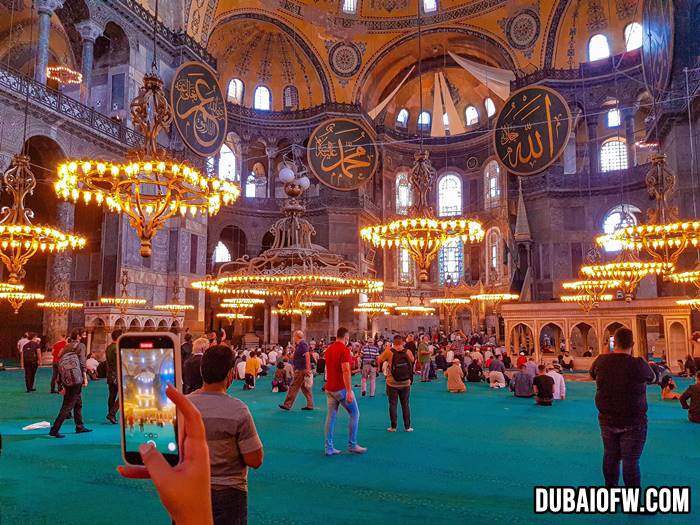 2. Blue Mosque
Just within walking distance from Hagia Sophia is the Blue Mosque. The Blue Mosque's interior and exterior are beautifully decorated with tiles that depict scenes from Islamic culture. Be advised that during our visit, it was under renovation so we weren't able to see much of it.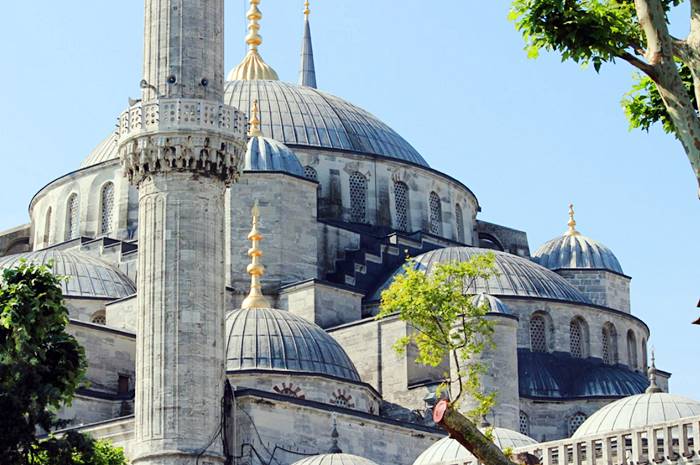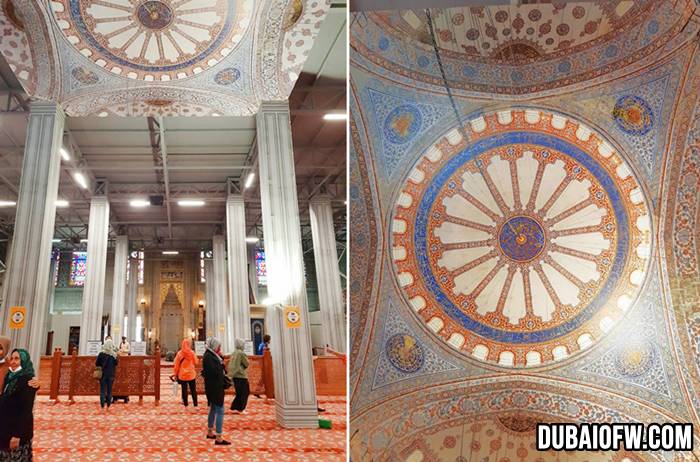 3. Shop at the Grand Bazaar
The Grand Bazaar in Istanbul is the largest indoor market. It's a maze of stalls housing anything you can imagine, from clothing to spices and more!
Spanning an area of 30,700 sqm, the Grand Bazaar in Istanbul is one of the largest and oldest covered markets in the world. It has over 61 covered streets and over 4,000 stores selling a variety of items including apparel, leather, textile, souvenirs, homeware, and many more!
We really enjoyed Istanbul mainly because of the busyness of the markets and how affordable they are compared to the costs of the same items in Dubai. LoL.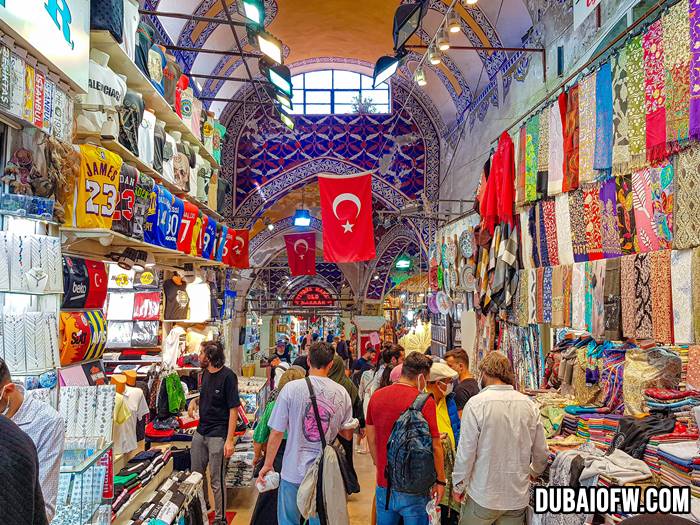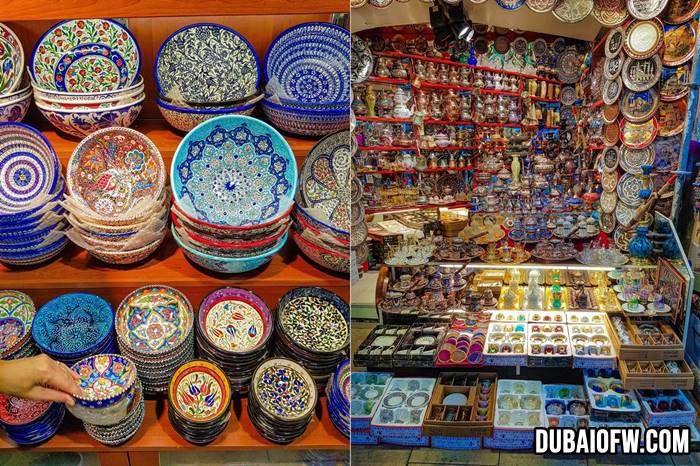 4. Cistern Basilica
Note: The Cistern Basilica was closed during our visit as it was under renovation.
Istanbul's Cistern Basilica houses a treasure trove that is said to be valuable not only for its architecture but also because of the spiritual history it holds. The cisterns were built as a water source in case Constantinople ever needed to serve as an emergency retreat from Genghis Khan or any other invader–and legend has it they still do! This place leaves you feeling closer than ever before – whether by faith or magic.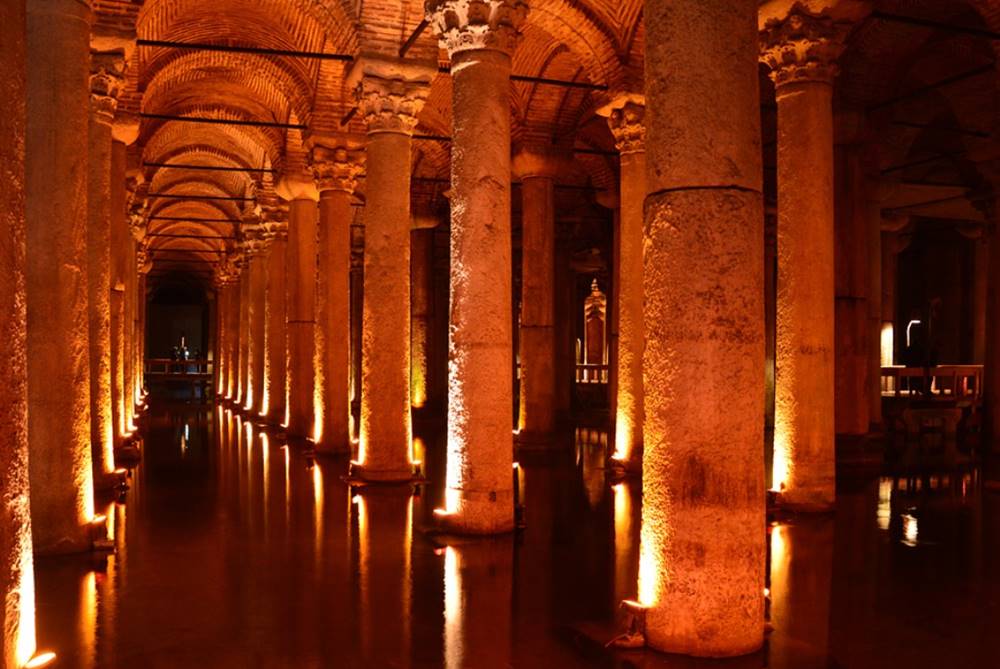 5. Topkapi Palace Museum
Topkapi Palace is a fascinating place that has been around for centuries. It is now a museum that houses an impressive collection of Turkish and Islamic art. The site was once part architectural wonder but has since been used for military purposes by various rulers throughout history.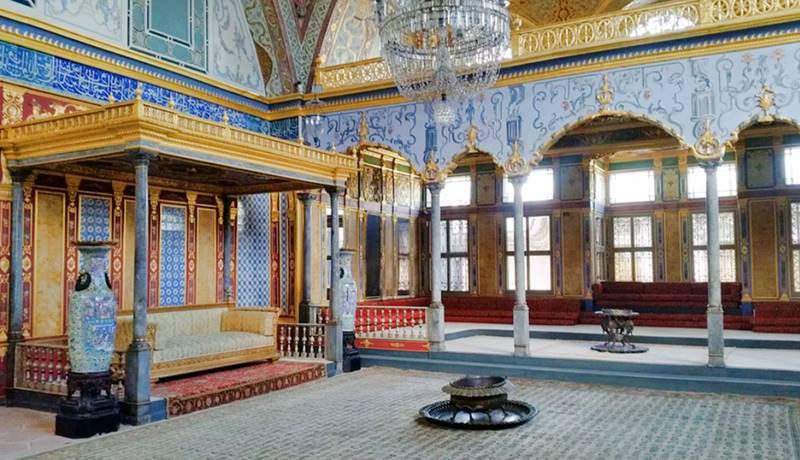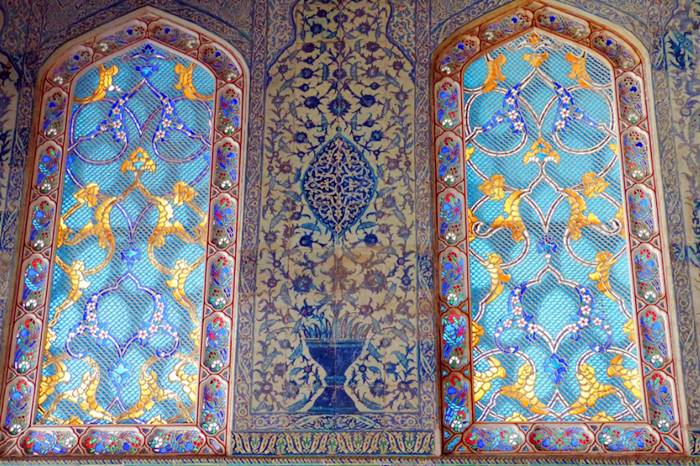 6. Panoramic View from Galata Tower
The Galata Tower is one of the most iconic symbols and oldest remaining parts of Istanbul's ancient history. It also features an excellent lookout point, which you can access by climbing up more than 500 steps. You can get a panoramic view of Istanbul from this vantage point.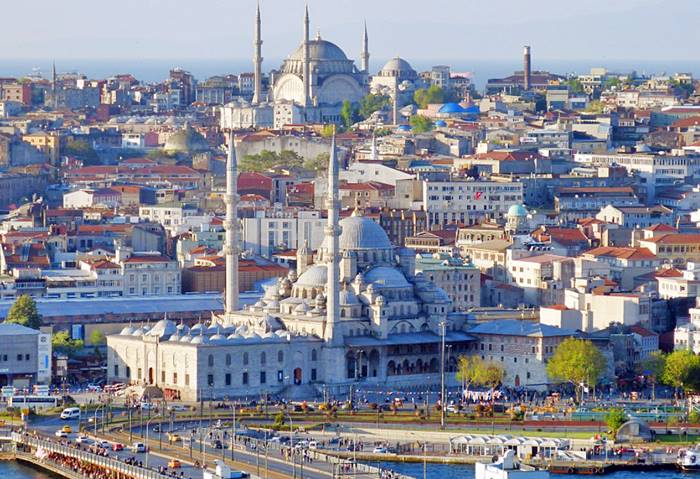 7. Süleymaniye Mosque
The Süleymaniye Mosque is one of the most beautiful mosques in all Istanbul and a true rarity, as it was built for Ottoman royalty. The name means "the mosque dedicated to Suleiman" which speaks volumes about how important this place really is.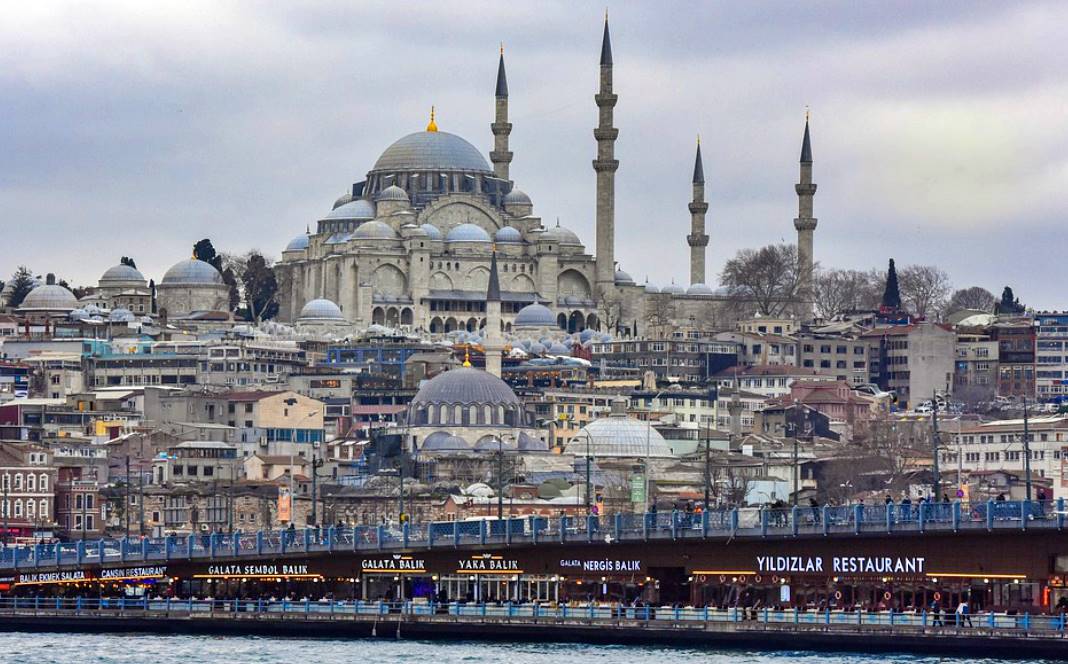 Summary
These are some of the places you can add to your list if you are wondering what are the popular tourist attractions in Istanbul. Most of the tourist spots mentioned here can be found in the old district so it is wise that you book a hotel stay in nearby hotels for easy access and convenience.
We also did a lot of walking and climbing cobblestone hill streets so it is advised that you wear comfortable shoes.
After this Istanbul trip, we prepared for our next destination in Turkey which was Cappadocia.
Check out our other Turkey Adventure articles here: