We recently travelled to Turkey and one of the main adventures we wanted to experience is going on a hot air balloon ride in Cappadocia. This hot air balloon is probably the most famous attraction in this region. If you're on Instagram and follow travel personalities, there's a high likely chance of you coming across photos of hundreds of balloons hovering over this beautiful countryside.
Cappadocia is a region in central Turkey that's home to unforgettable natural wonders, intriguing history, and spectacular architecture. Tourists are drawn by its incredible rock formations – some created more than 10 million years ago when volcanic activity turned rocks into stone busts or chimneys. The hot air balloon activity is a must-try adventure if you're in this place.
Check Cappadocia Hot Air Balloon Flight Tickets Here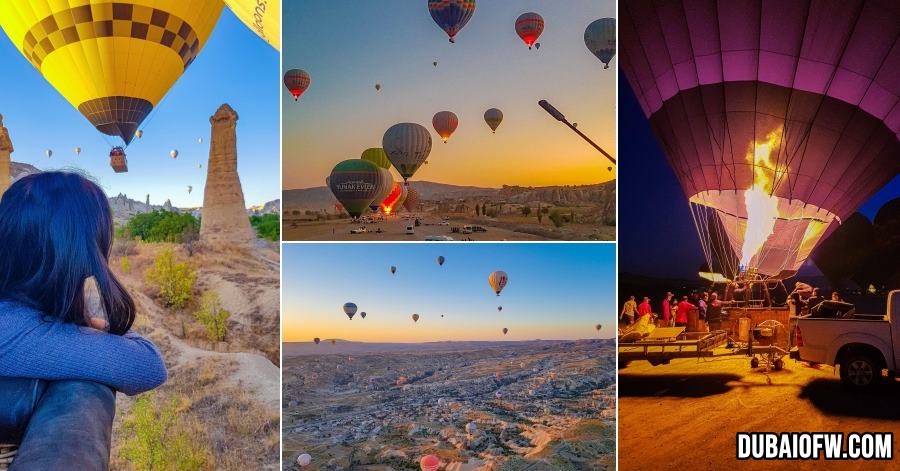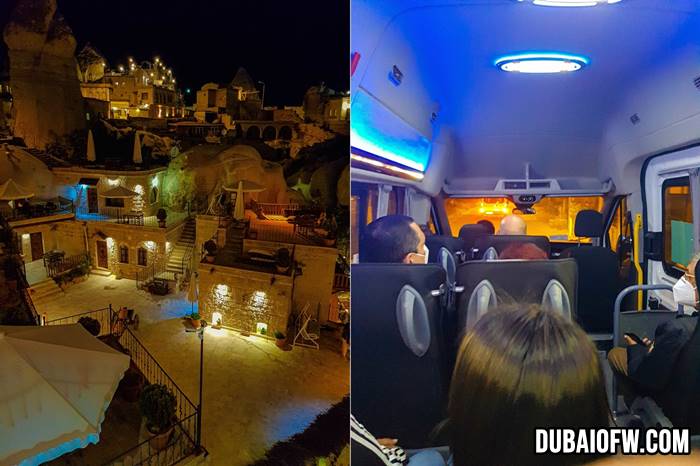 Check Cappadocia Hot Air Balloon Flight Tickets Here
How to Travel from Istanbul to Cappadocia?
We stayed for a couple of days in Istanbul before we headed to the Cappadocia region. You can book direct flights from Istanbul to Cappadocia daily. Here are the flights from Istanbul airports to the following airports:
Istanbul International Airport (Istanbul) to Nevsehir Airport
Sabiha Gökçen Airport (Istanbul) to Nevsehir Airport
Istanbul International Airport (Istanbul) to Kayseri Airport
Sabiha Gökçen Airport (Istanbul) to Kayseri Airport
In our case, we flew from Sabiha Gökçen Airport to Nevsehir Airport for 1 hour. Then we travelled via shuttle to Goreme City Centre for 40 minutes until we reached our hotel accommodation.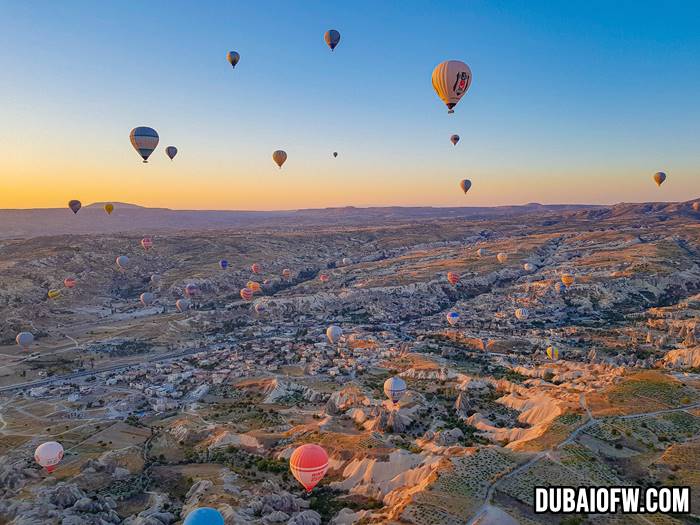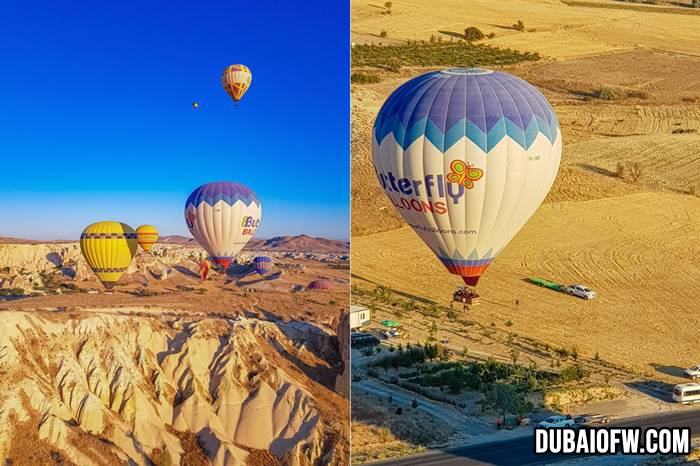 Where to Buy Hot Air Balloon Tickets in Cappadocia?
There are many travel agencies that offer hot air balloon tickets in Cappadocia. As this is a tourist town, you will not have a hard time buying tickets. In fact, even the hotel where you are staying can also arrange the tickets for you.
You can also purchase hot air balloon adventure tickets in advance. Here's where we got our tickets:
Things to Know About Riding a Hot Air Balloon in Goreme, Cappadocia
One of the most popular tourist activities to do in Cappadoccia is riding a hot air balloon. I recommend it for those who have not experienced this before, because when you are up high in the sky everything looks so much bigger and more beautiful than on land. However, you need to be aware that as this is a thrilling activity, you should also be prepared before you go for this adventure:
1. The balloon ride depends on the weather. The best months of year to go hot air ballooning in Cappadocia is from April to November.
2. Wear appropriate clothing, such as long-sleeved shirt, pants, socks.
3. Do not wear any metal and avoid wearing jewelry.
4. Keep your head and hands inside the basket at all times.
5. Remain in your place unless you are instructed to move by the pilot.
6. If you feel unsafe or uncomfortable during flight, speak up immediately.
7. If something goes wrong during flight, remain calm and follow the instructions of the pilot.
Check Cappadocia Hot Air Balloon Flight Tickets Here
Pictures of our Hot Air Balloon Adventure in Cappadocia
When you visit Cappadocia, don't miss seeing the hot air balloon ride. Imagine hundreds of beautiful balloons floating up in different colors and shapes over Goreme Valley before your very eyes! Here are some pictures we've taken during our trip: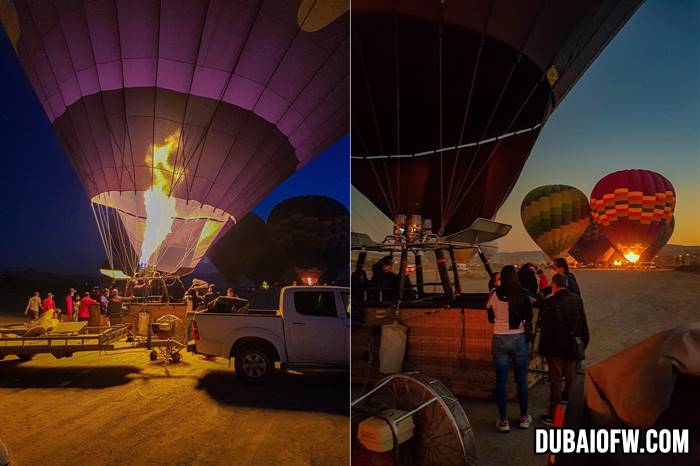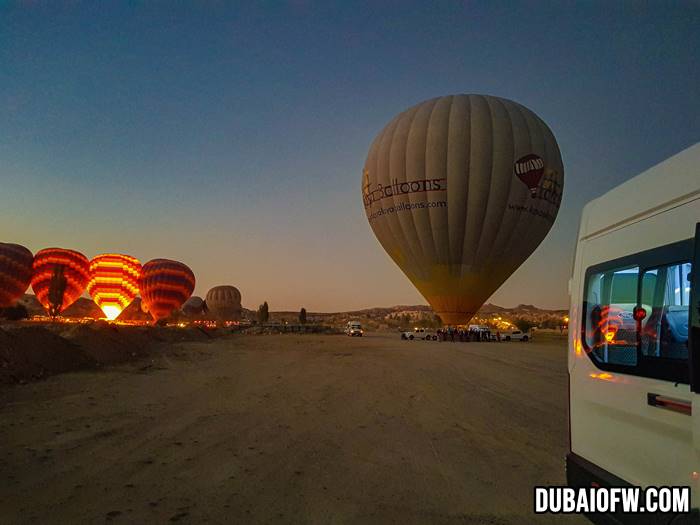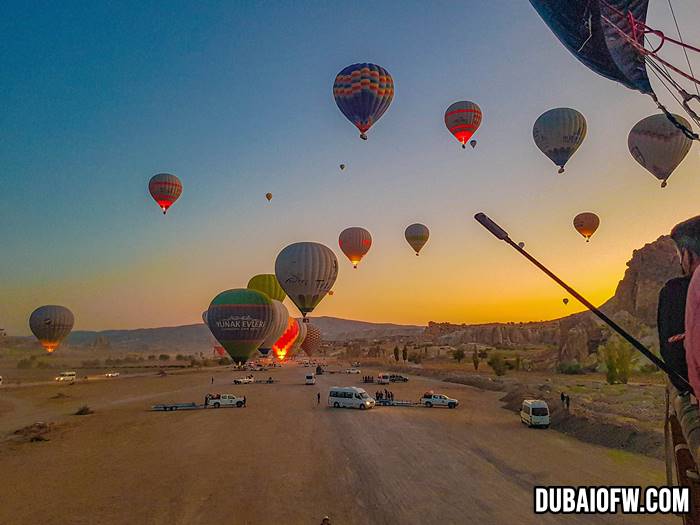 Who would have thought that the best thing to do in Turkey is fly up into beautiful blue skies and watch hundreds of hot air balloons? It turns out, Instagrammers love Cappadocia's countryside.
A hot air balloon ride in Cappadocia is one of the most memorable experiences you'll have while on vacation. It offers guests a breathtaking view from up high that you will never forget!
Check Cappadocia Hot Air Balloon Flight Tickets Here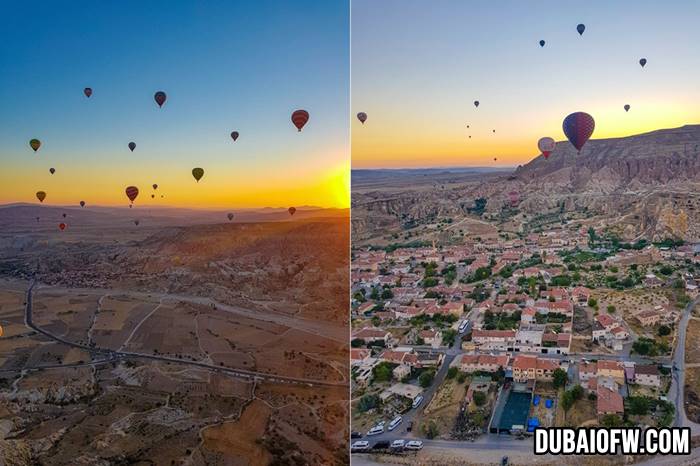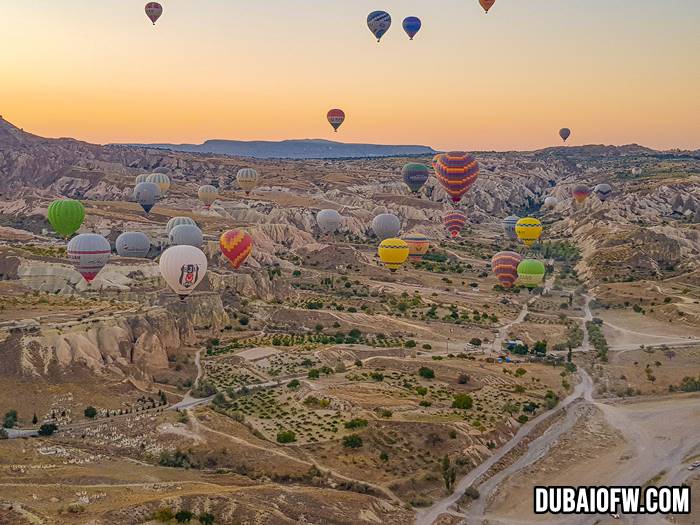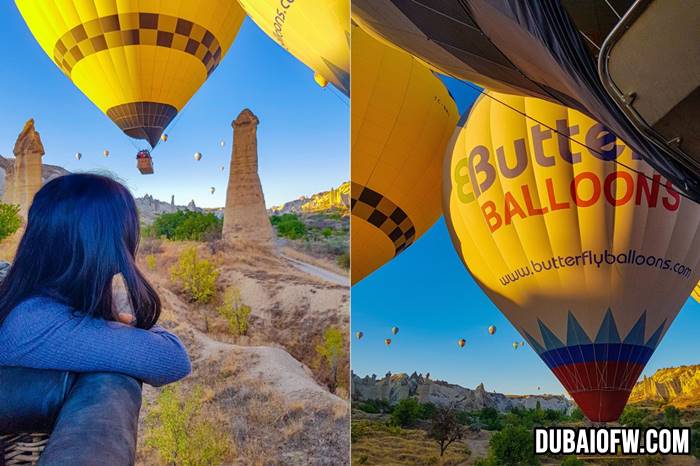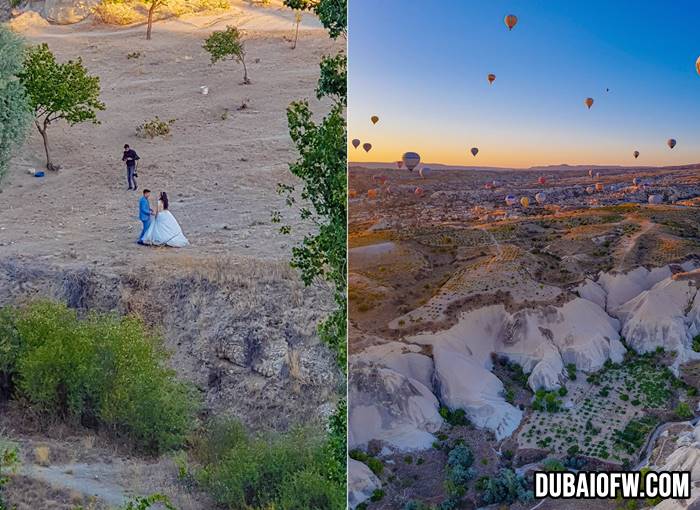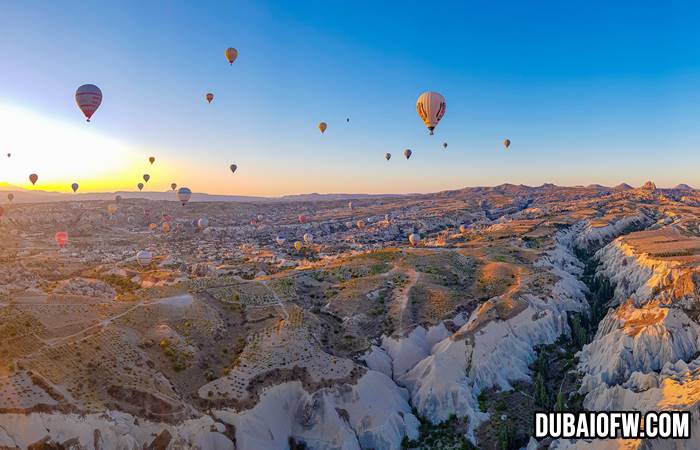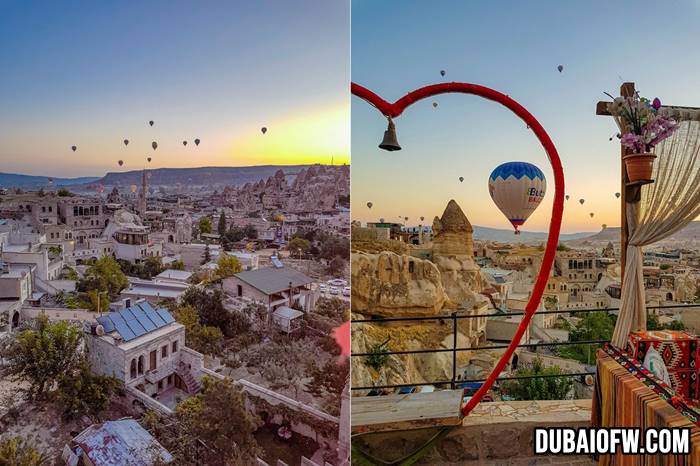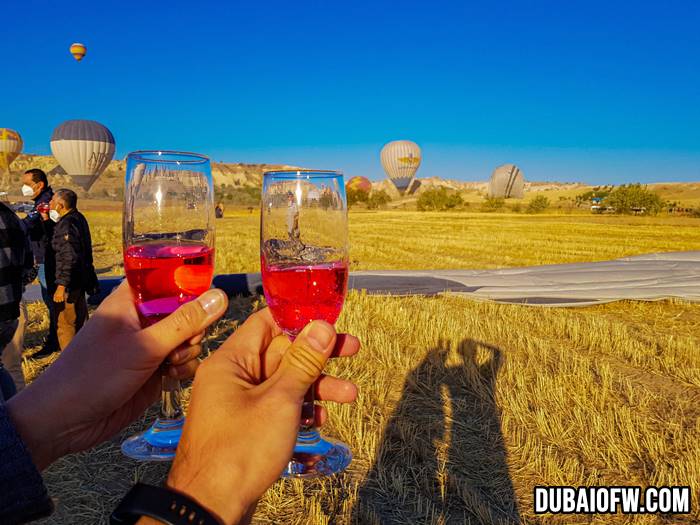 Summary
The natural beauty Cappadocia in Turkey is one of the best places to fly hot air balloons because the region has an abundance of gorgeous scenery and it's so picturesque, you'll want your camera with you.
A hot air balloon ride in Cappadoccia is a unique way to see the city from above. Enjoy the stunning views as you fly over ancient ruins and valley floors below, with no other vehicles around except those taking off or landing at your destination airport!
Check Cappadocia Hot Air Balloon Flight Tickets Here
Check out our other Turkey Adventure articles here: