Many years ago, when you ask people about "Georgia" they often think about a U.S. state. Not many had heard yet about a small country that bears the same name — a country that sits at the crossroads of Eastern Europe and Western Asia.
Today, however, Georgia is fast becoming one of the most popular destinations in Europe. With its picturesque landscapes, hearty cuisine, and friendly people, the country is really worth visiting! Read on to know the reasons why you should come and visit Georgia.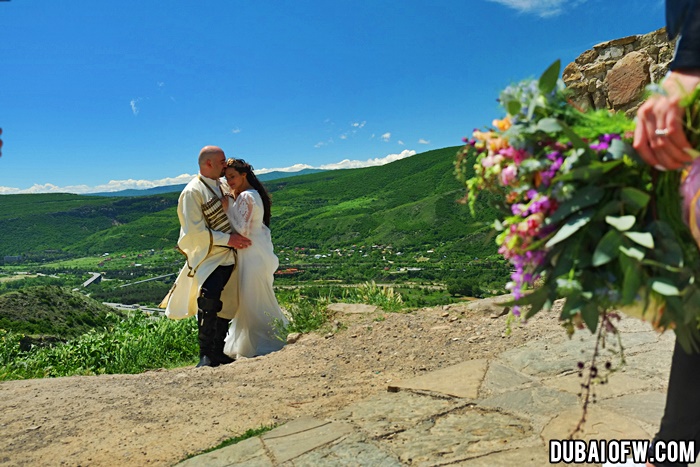 a couple having a photoshoot in Georgia
10 Reasons Why You Should Have a Holiday in Georgia
The city or countryside is very beautiful and photogenic that during our visit there, we saw at least 3 couples having wedding photoshoots in the country. Aside from taking pictures, here are 10 reasons why you should travel to Georgia:
1. Short Flying Time from Dubai – 3.5 Hours
The flight from Dubai to Georgia takes only 3.5 hours through Air Arabia or Fly Dubai. That gives you plenty of time to visit and explore the place — even if it is just for the weekend!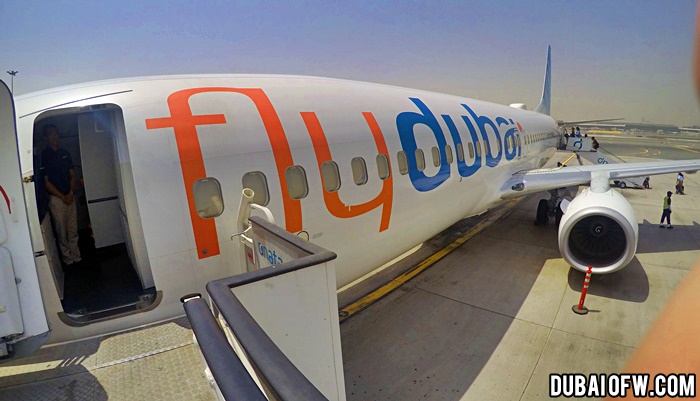 We booked a flight from Dubai to Tbilisi via FlyDubai.
There are also flights from Sharjah to Tbilisi via Air Arabia.
2. UAE Residents are Visa-Free
Upon arriving in Georgia, expats who are living in the UAE (with valid residence permits) can get a short-term tourist visa for up to 90 days for FREE. As Filipinos residing in Dubai, our passports were stamped right away. Other nationalities who are also living in Dubai will be granted free visa. Just make sure your residence visa is valid for 6 months. For more information & updates, check out the website of the Ministry of Foreign Affairs of Georgia.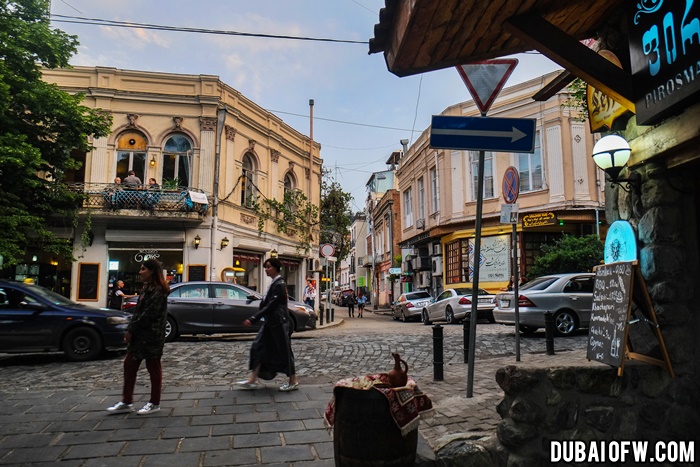 alleys and corners – this country is Visa-Free (Visa on Arrival up to 90 days for UAE residents)
3. Old Tbilisi
This is a historic section of Tbilisi, the capital of Georgia. Here, you will find a a European setting of cobblestone streets, traditional houses, and structures. It's like getting a glimpse of European life, without having to go through the task of applying for a Schengen tourist visa for other European countries. (which usually takes a bit more effort).
Read about our Walking Tour in Tbilisi here.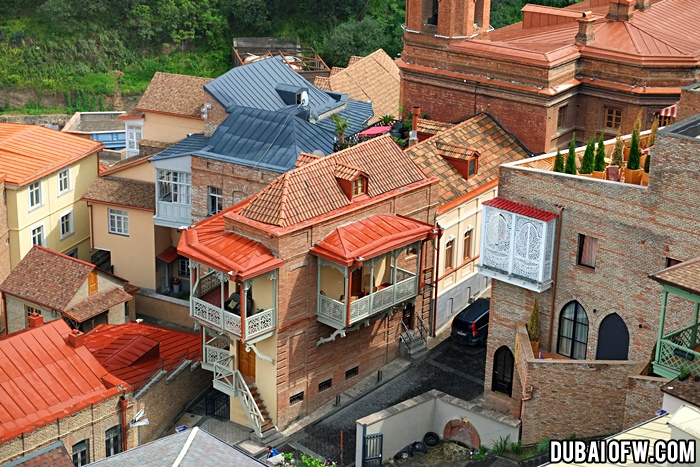 warm and colorful houses and cobblestone streets in Tbilisi
4. Beautiful & Historical Churches and Structures
Way back in 324 AD, Georgia adopted Christianity, which led to the establishment of many spectacular churches and cathedrals in the country. These include the Mtskheta's Svetitskhoveli Cathedral (a UNESCO World Heritage Site) and the hilltop church in Kazbegi. They also have fortresses and castle complexes that show how rich the history of Georgia is.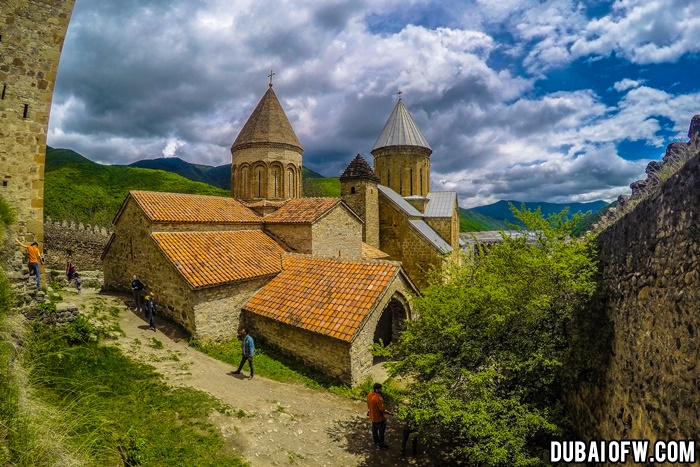 Ananuri Fortress
5. Natural Beauty of the Countryside
From time to time, you may want to take a break from Dubai's skyscrapers and modern architecture. The Georgian countryside has a natural beauty that includes snow-capped mountains, forests, canyons, and therapeutic springs.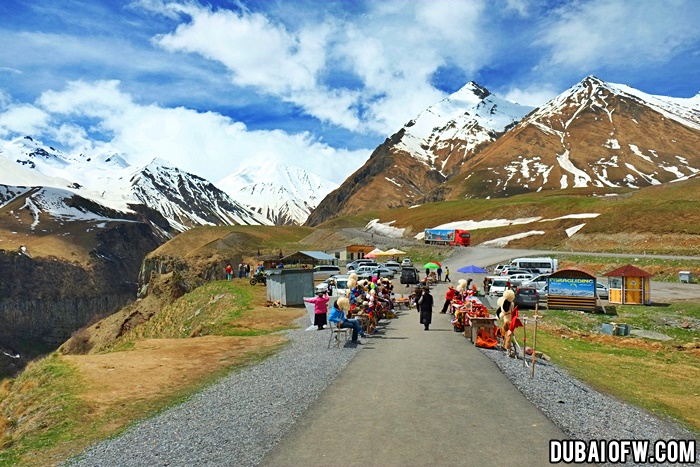 snow-capped mountains in Gudauri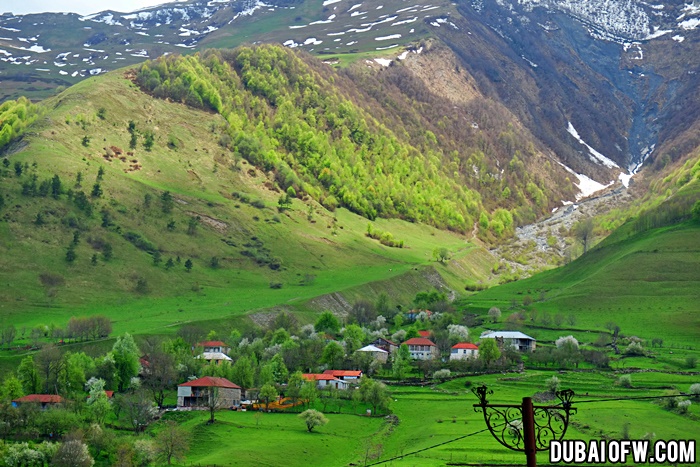 regular scene when driving on the road in the countryside
6. Georgian Food
A local favorite among Georgians is the khinkali, a type of dumpling that is filled with beef, pork, cheese, mushrooms, or potatoes. You should also try khachapuri, which is quite similar to pizza, except that the dough is filled with cheese and comes in a variety of toppings. You will also enjoy a variety of salads and fish trouts, etc. Don't forget to buy honey and fruits as they're fresh and organic.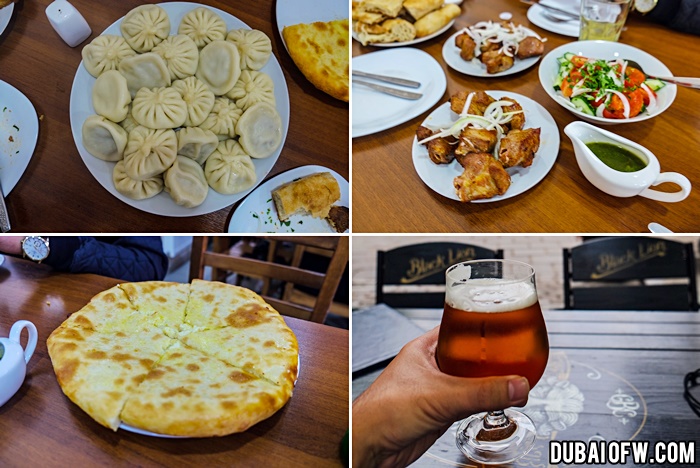 clockwise from top-left: Khinkali, barbecue pork and salad in walnut sauce, khachapuri, Black Lion beer
7. Georgian Wine
Georgians are proud of their wine! Many people believe that wine originated in France, Greece, or Italy – but did you know that Georgia is also one of the oldest wine regions in the world? Archaeologists discovered that Stone Age people in the region were making wine as early as 8,000 years ago! Wines are also very cheap and good here 🙂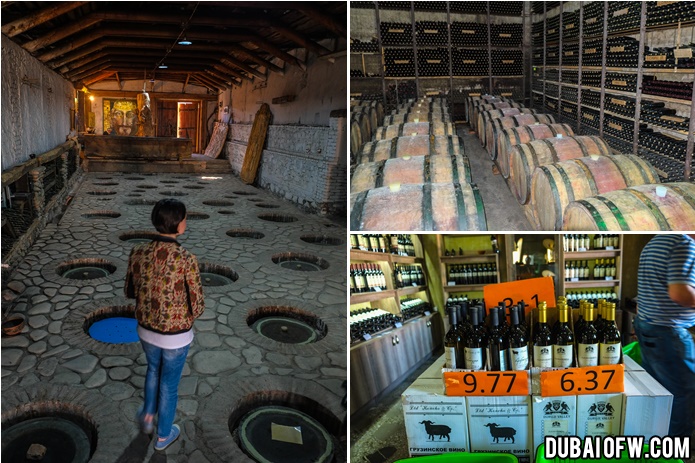 Visiting a wine factory in Kakheti region (we checked the prices and some wines costs as cheap as 12 AED per bottle!)
8. Skiing During Winter Season and Other Adventures
Georgia is popular in all seasons and they have various activities and adventures you can enjoy. You can go to Georgia to ski in the mountains during winter snow. There is room for beginner and professional skiers so you can surely learn. Georgia also has other adventures (during other seasons) such as paragliding, water rafting, trekking, etc.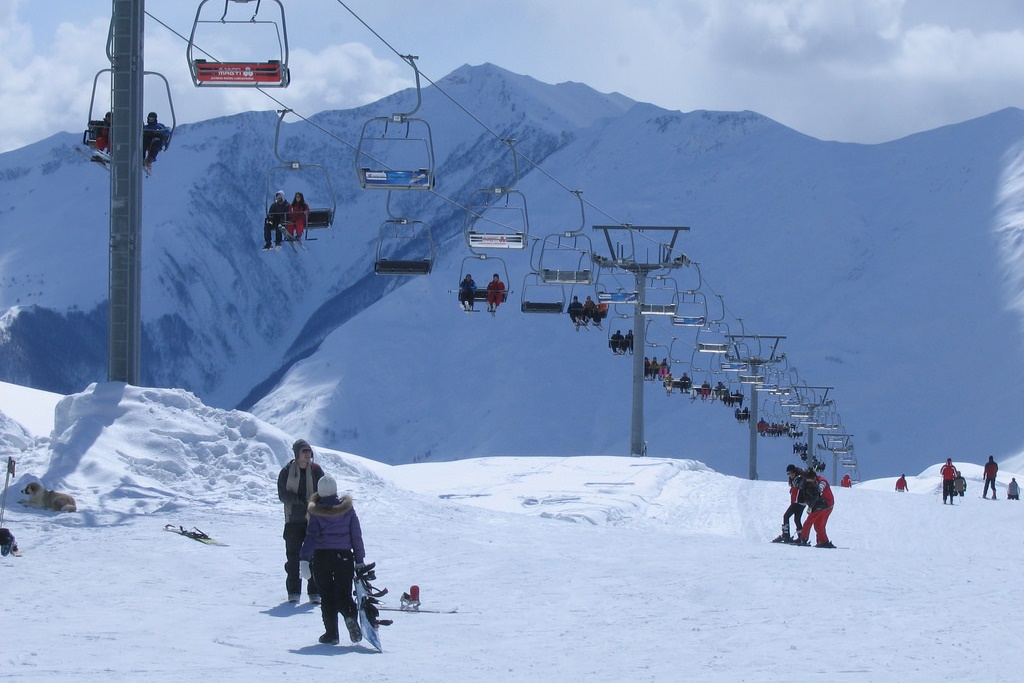 skiing at Gudauri during winter season in Georgia
Photo credit: ddohler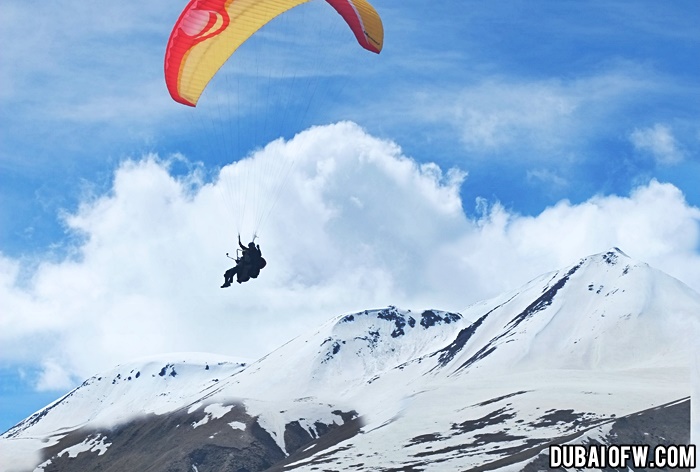 Paragliding at the Caucasus mountains in Georgia
9. Sulfur Baths – Spa
Georgia is known for its sulfuric baths. Tbilisi itself was established around the site of sulfuric thermal waters. Meanwhile, the Abanotubani area is known for its public and private baths, where you can relax in the therapeutic and sulfurous waters.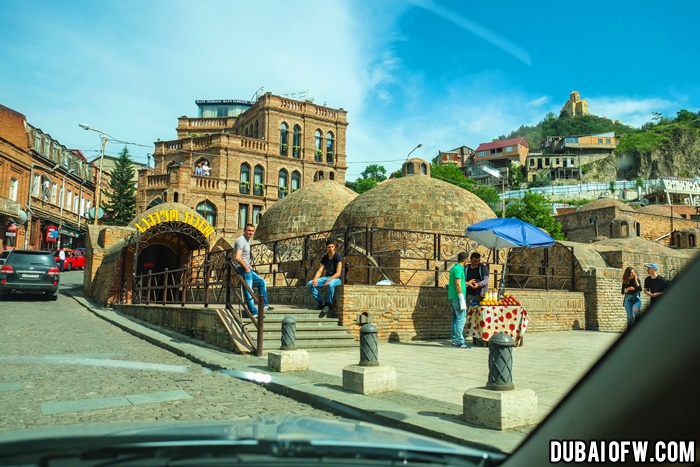 sulfur baths
10. Georgian Hospitality
The people of Georgia are welcoming and very hospitable. They like to engage in friendly talks and would often greet visitors with a smile. If you get invited to their homes, they will really take good care of you!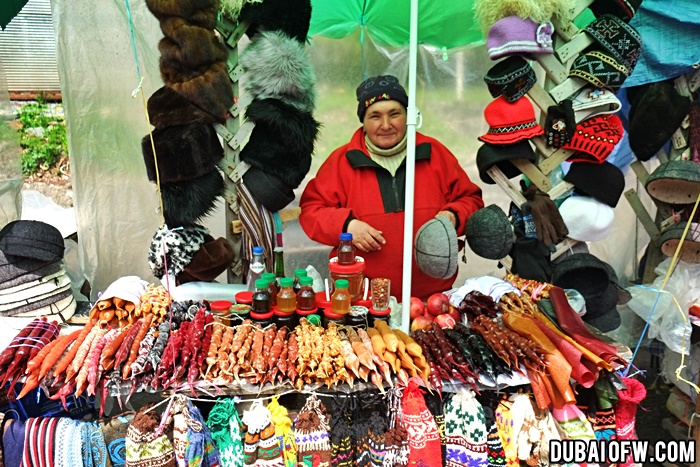 Georgian selling churchkella (Georgian candy) and other souvenirs
BONUS REASON: SNOW!
Georgia was such a pleasant surprise because we didn't realize how much of a gem this country is especially when it's only a short flight away from Dubai. Snow season (around November) is definitely another great time to visit especially for a lot of us who have not experienced snow. If the reasons above will not be enough, maybe this video below would already suffice to make you want to visit Georgia.
Despite being a small country, Georgia has a beauty and charm all its own. For your next vacation, why not consider taking a trip there? Once you do, I'm sure that you'll find many more reasons to come back and visit.
————————-
Check out our adventures of our Georgia trip here: