Georgia is a country located along Caucasus Mountain Range at the crossroads of Western Asia and Eastern Europe (Eurasia). From its cobbled pavements, to historical places to amazing natural landscapes everything in Georgia is beautiful.
Georgia may not be everybody's chosen destination but this country made me realize that traveling shouldn't be that expensive. This place gave me a powerful feeling to conquer my doubts and fears. It opened my eyes to a different beauty this world has to offer. This country instilled an inspiration to chase a dream. 
Note: Filipinos residing in UAE can get visa on arrival in Georgia. You may also apply for an e-Visa online for a more stress-free trip.
Here are 12 Photos that will Make you Plan your visit to Georgia this Summer
1. It is a hill above David Gareja Monastery. Make your visit complete by hiking up to the top of this semi-arid mountain. And when you reach the edge, you can throw out your hugot lines.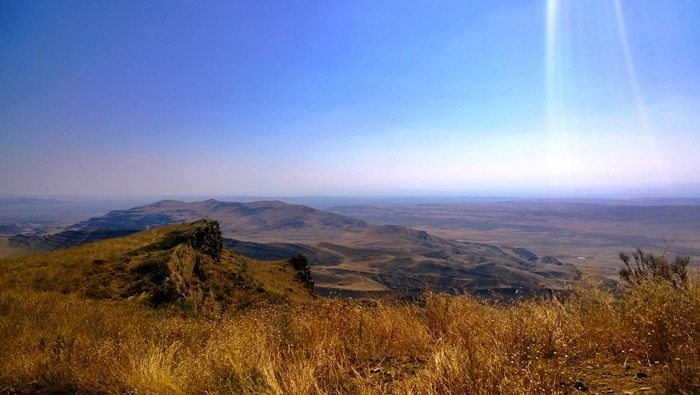 2. David Gareja Monastery is located at the Eastern part of Georgia bordering Azerbaijan. It is a monastery complex built during the 6th century. A visit here worth the bumpy-ride.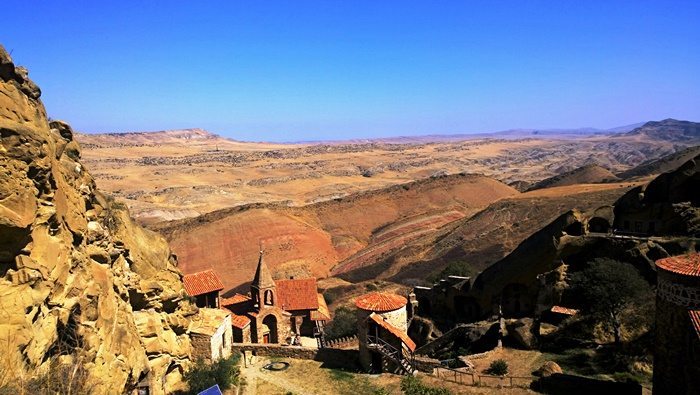 3. A picturesque skyline of Caucasus Mountain and Stepantsminda, the center of Kazbegi Municipality, North Georgia.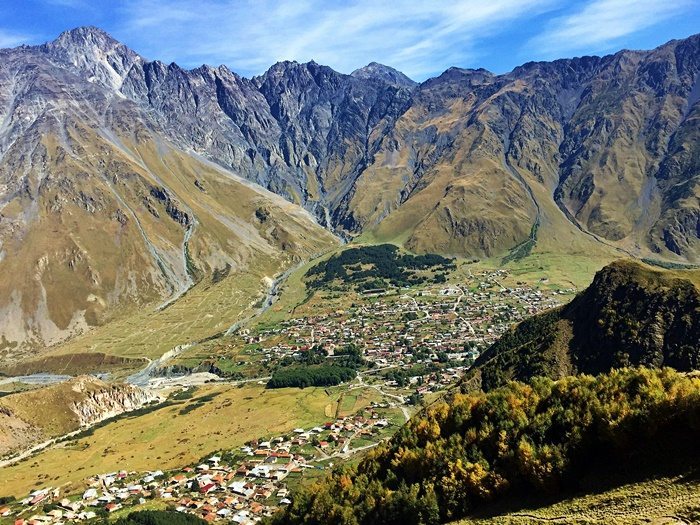 4. The Bridge of Peace at Night. A modern pedestrian bridge opened on May 2010 connecting the Old Tbilisi and new district over the Mtkvari River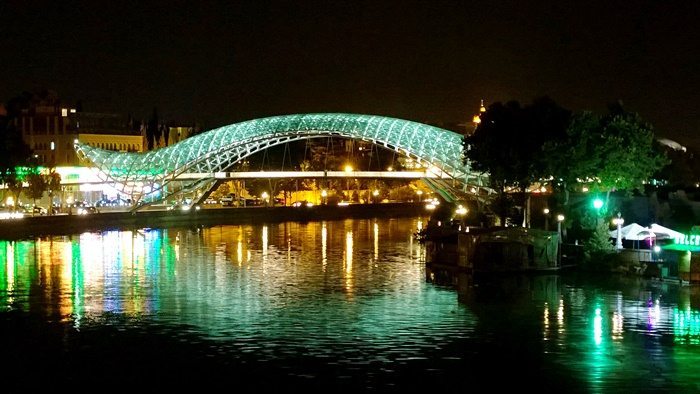 5. Along the Georgian Military Highway is the medieval fortress of Ananuri alongside Lake Jinvali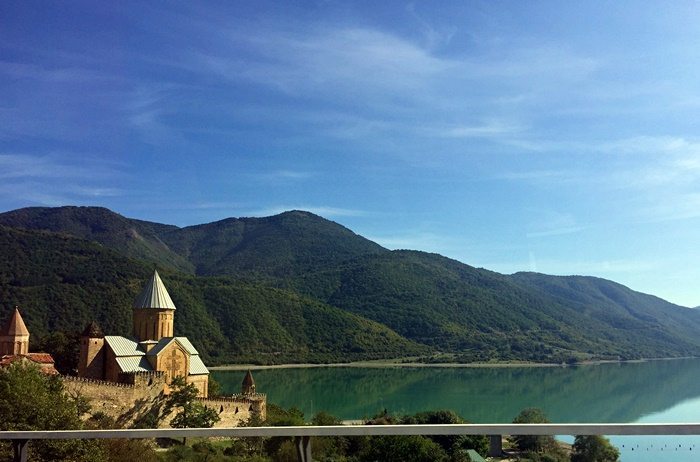 6. Vardzia Cave Monastery is excavated from the Mountain of Erusheti  in Southern Part of Georgia. King Tamar, the first woman ruler of Georgia has once lived here.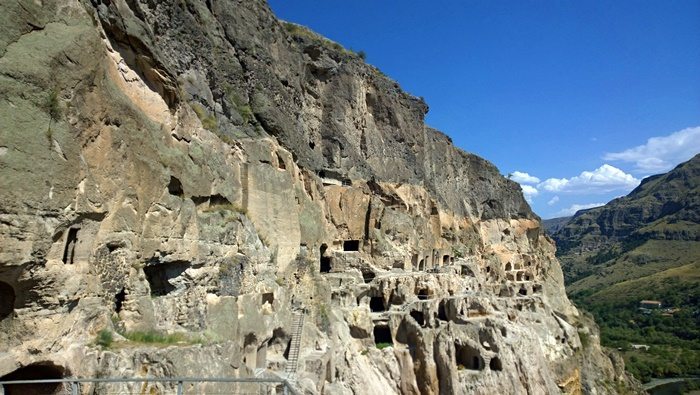 7. Tucked in a roadside  near the Village of Keteresi and Abano are the Travertines of Georgia. These are formation of limestones.
8. The Narikala Fortress at night. If visiting ancient places is in your list, this fortress built during the 4th century is for you. You can walk around and even climb its walls.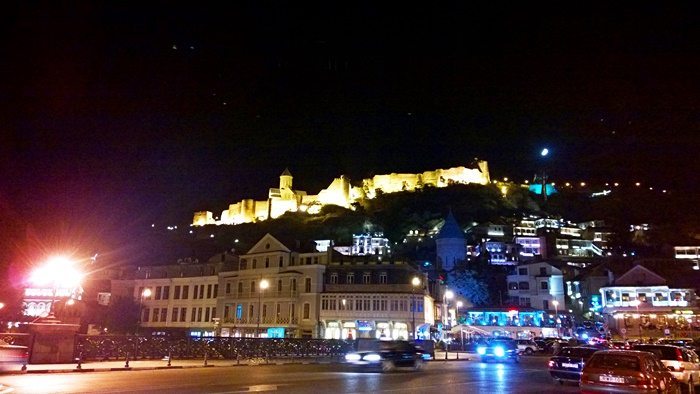 9. Taken from the walls of Narikala Fortress, overlooking the city it protects, Tbilisi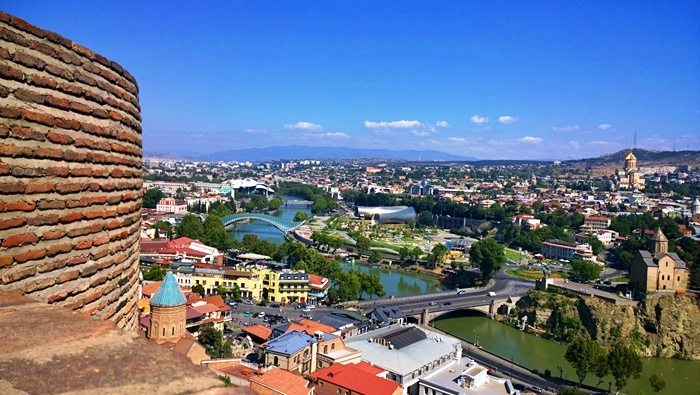 10. The snow-capped Mt Kazbek that lies along Caucasus Mountain Range in Kazbegi. Photo taken from Gergeti Trinity Church. If you are planning to trek here, please give me a shout at Beyond Chasing Dreams.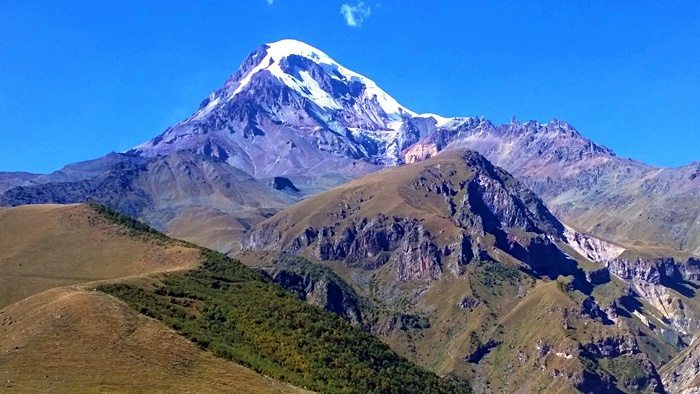 11. The Rabati Castle and picturesque Akhaltsikhe. Taken from the top of Castle while we  are trying to reach the  peak passing through spiral staircases.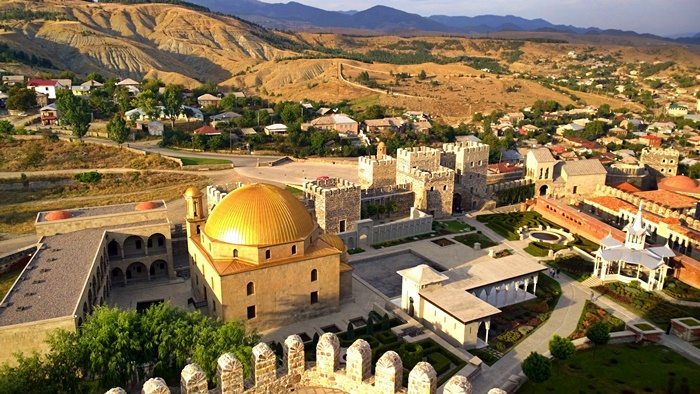 12. The beautiful Lake Jinvali. I was speechless when I took a glance at this lake.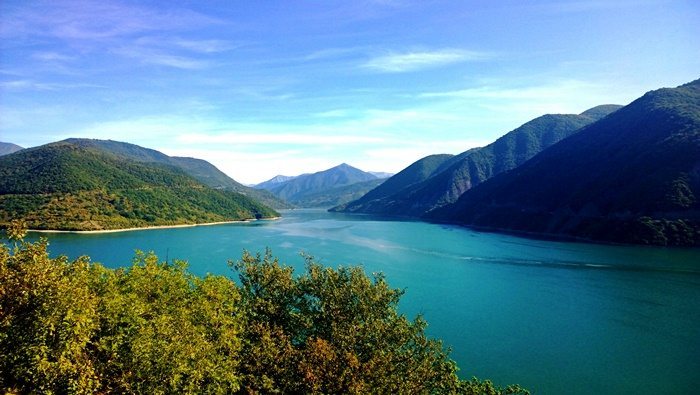 The photos above along with the many uncaptured moments were great factors why I can't stop chasing dreams now. Have you ever been to Georgia? What are your unforgettable moments there? If not yet, are the photos convincing enough to make you plan your next trip to Georgia?
---
About the Author: Louiela

Louiela Ann Analista is a Pinoy expat in Abu Dhabi, a Nurse by profession and a nomad by heart… She's also the person behind Beyond Chasing Dreams and www.beyondchasingdreams.com
IG: @beyondchasingdreams
"Hi, thank you for passing by. May you keep on chasing your dreams whatever it is."}
---
Share your thoughts. Contribute an article to DubaiOFW.com
Want to publish your experience? Share your everyday stories, food trips, travel, photo stories, or tips in Dubai to our growing community. More information here – Become a Dubai OFW Contributor!