If you're wondering where to go for a quick vacation, one of the places that you can easily explore as a Dubai resident is Georgia. We recently visited this country for a short vacation and this is actually a place where you can have a good break as it's only 3.5 hours away from Dubai.
You can take flights from Dubai to Tbilisi through FlyDubai and Air Arabia (from Sharjah). The best part is that visa is not that difficult as when we arrived in Georgia, we got a Visa on Arrival as a UAE resident. (Please verify with the Georgia embassy first to make sure that you're granted a free visa based on your passport).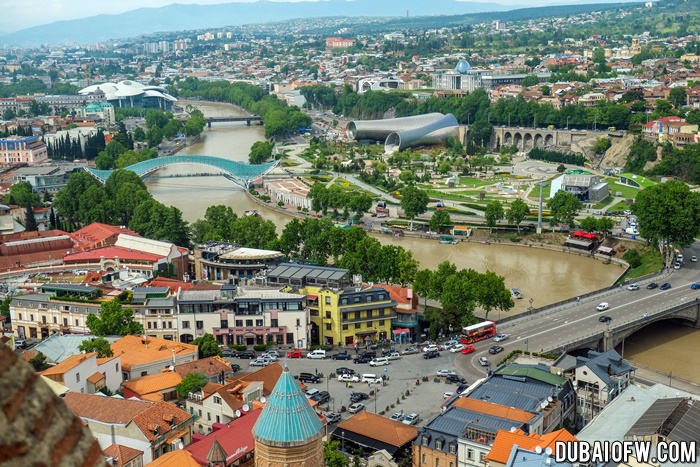 view of Tbilisi – capital city of Georgia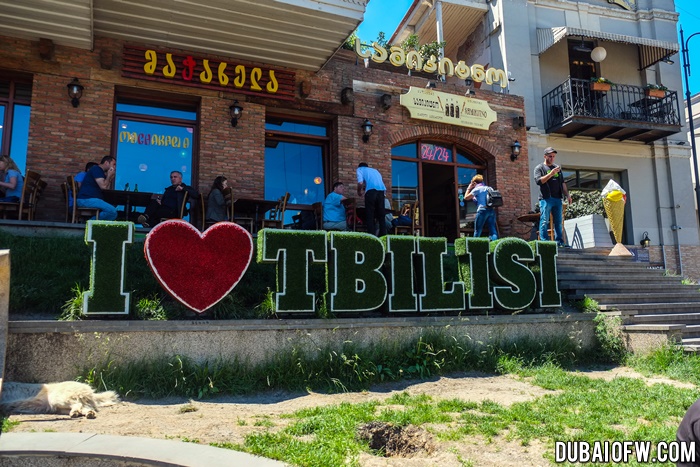 Tbilisi
What can you expect from Georgia?
Georgia is a country in the Caucasus region located in the middle of Europe and Asia. This is a beautiful country where you can view mountains, churches, historical landmarks, have a taste of Europe, and eat good food.
Georgia offers rich cultural heritage. You can visit the old town of Tbilisi and walk along cobble stones and admire various structures houses. You can go outside Georgia and have a road trip to mountainous regions like Kazbegi and Ananuri. You can also visit Mtshketa, the old capital, or tour the historical region of Kakheti. Aside from these road trips, you can have adventures like paragliding, trekking, river rafting, skiing (during winter season), etc.
We will write about our adventures in Georgia soon. While waiting, here are some photos of our trip that should give you an idea why as a UAE resident, this is one of the places you can consider visiting.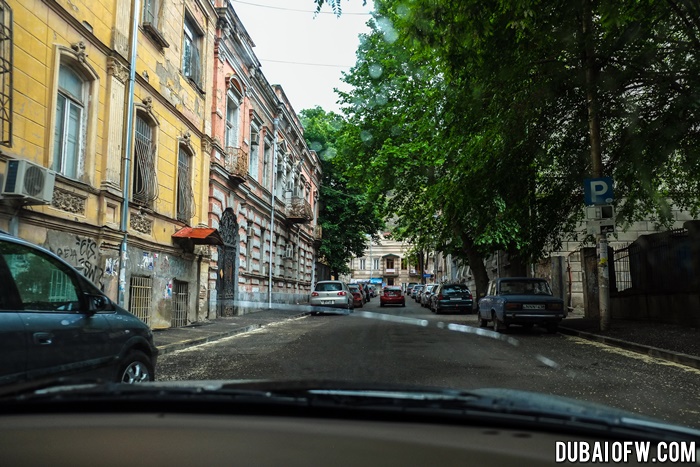 exploring the streets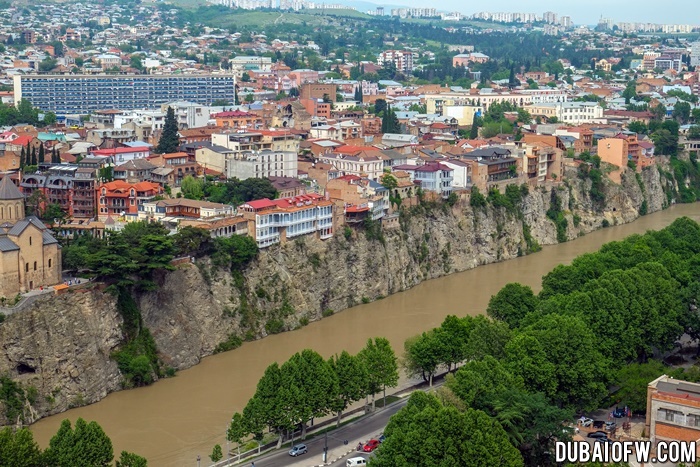 houses on cliffs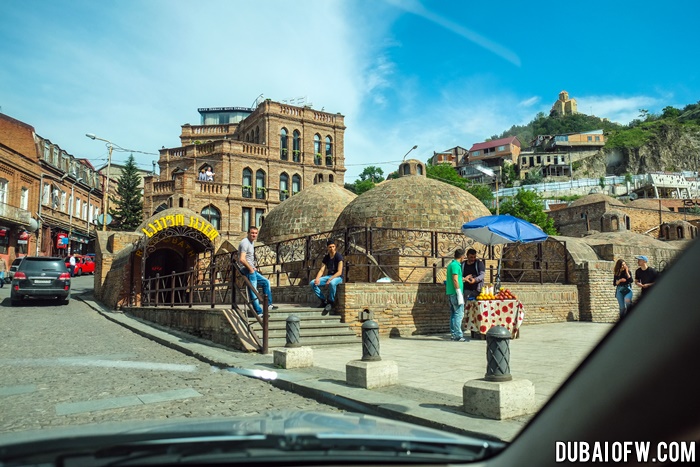 Sulfuric baths
Mother of Georgia statue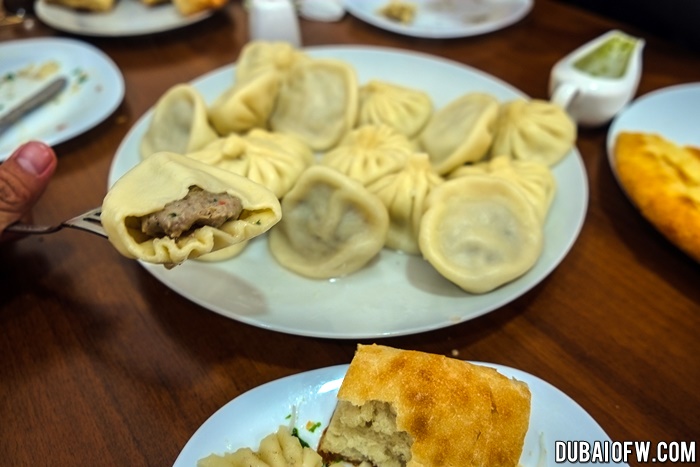 khenkali – popular Georgian dish – like a huge siomai  with thick wrappers 🙂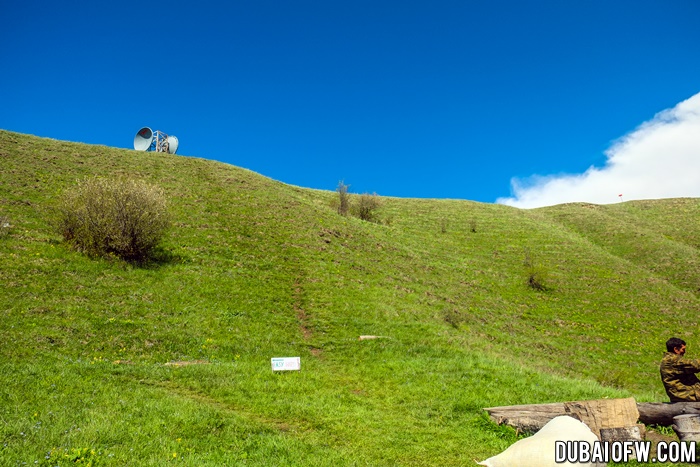 green meadows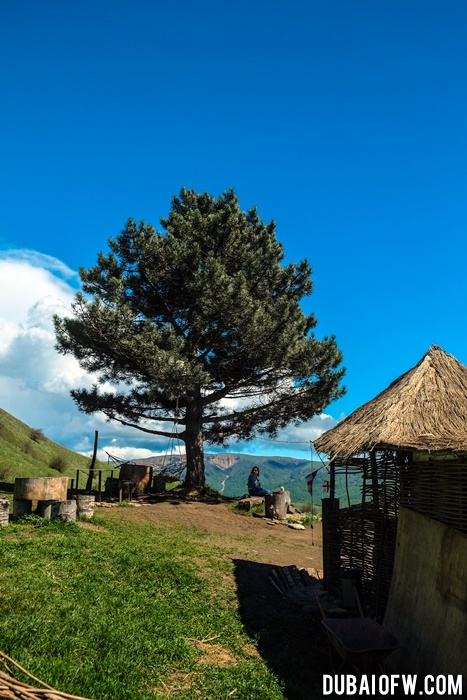 road to Kakheti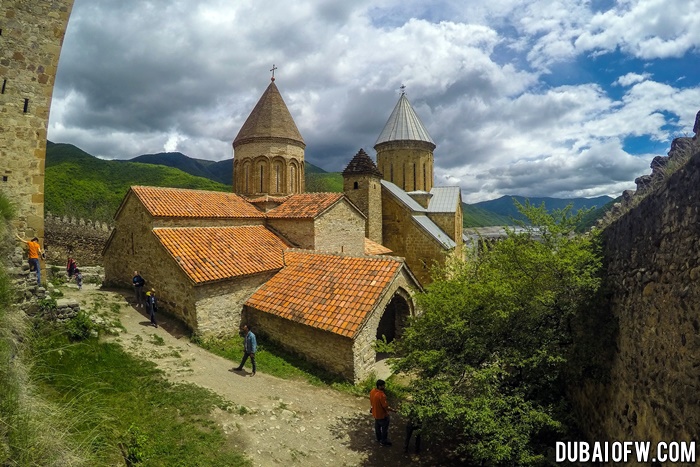 Ananuri fortress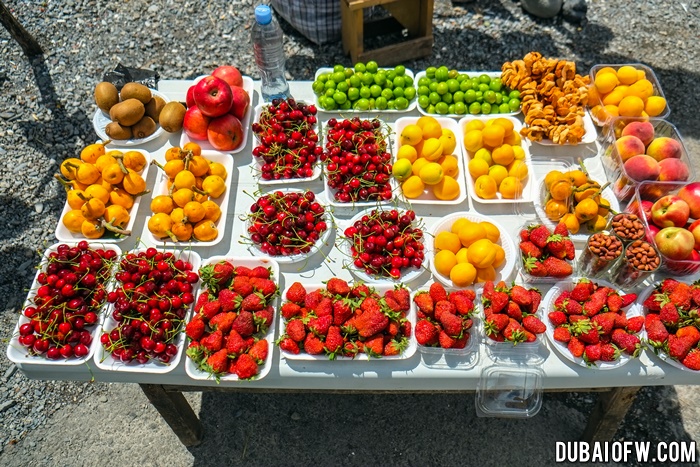 fresh fruits in Gudauri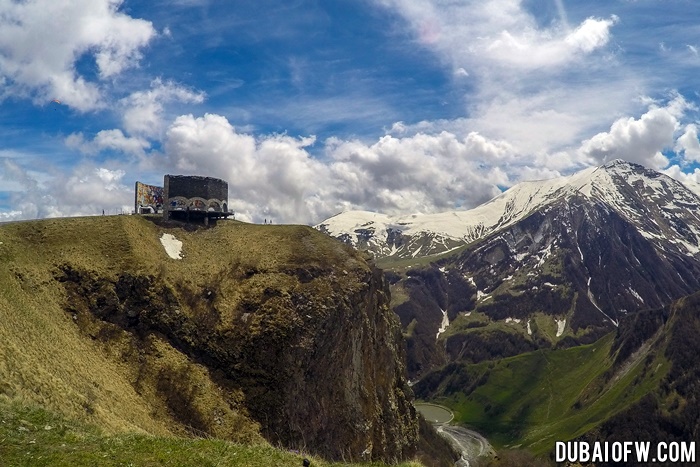 Panorama at Gudauri
restaurants at night in Tbilisi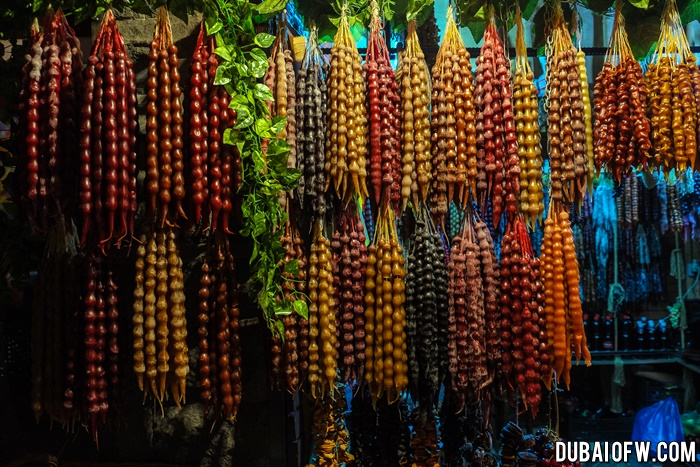 Churchkhela – candle-shaped candies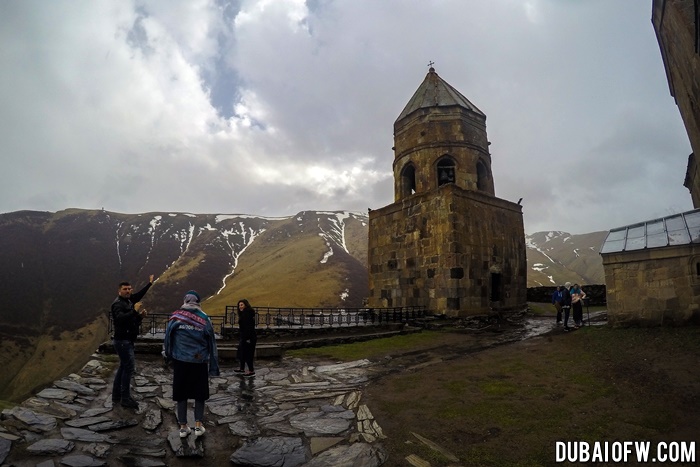 Gergeti church
For many of us, winter is something to definitely look forward to when visiting this country as you can witness snow. However, even if there's no snow, you can still enjoy Georgia for its nature. You will find rich green meadows and an abundance of clouds and blue skies. The weather is just perfect if you want an escape from the sands and skyscrapers of Dubai.
Georgia Visa Processing: Visa on Arrival for Filipinos
As Filipinos who live and have a valid residence visa in the UAE, we can simply get a visa on arrival for free. We didn't present anything except our passports in the immigration counters. But we were ready with our hotel bookings and tour bookings in case they needed it from us. For other nationalities who still have UAE residence visas, we believe you are also visa on arrival, but better confirm it with the Georgia embassy just to make sure.
Please stay tuned as we share more blogposts about our experiences in our four-day trip in Georgia.
Check out our adventures of our Georgia trip here: