Our next OFW feature is with DJ who has been in Dubai for 12 years now. He used to as worked as a waiter in the Philippines before coming to Dubai and working as a bartender. Since then, he has worked for various hotels and bars, winning different competitions, and is now the owner of an event planning company and business consultancies called Bar Maestros.
DJ's story is inspiring as he pursued his chosen field, acquired training and joined various contests which have helped him grow in his career. Owning a business in another country may also be a challenge, but he has showed that it can be done so long as keep focus of our goals and why we're here. Read the rest of our interview with DJ below:

OFW Profile: Flair Bartender and Owner of Bar Maestros
Nickname: DJ
Current Profession: Flair Bartender and owner of Bar Maestros event company
College course: Mass Communication Major of Arts and Sciences
How many years in Dubai? 12 years
1. Tell me about yourself.
My name is Donnel Jeff M. Paulino, They called me DJ ,35 years old. Flair Bartender and owner of Bar Maestros event company and business consultancies. handling the degree of Bachelor of Mass Communication Major of Arts and Sciences. 12 years in Dubai.
I have been named as one of the top best Flair Bartender mixologist in UAE. I joined different various competition mixology and Flairing. Won different titles as well. Ex TGI Friday in the Philippines Alabang Branch. This is the place where I started.
2. Why did you come to Dubai?
A lot of us have dreamed of working in other country and exploring the world. I decided to go to UAE to find a better opportunity and to share my skills and knowledge. One of the best place to work and I love Dubai.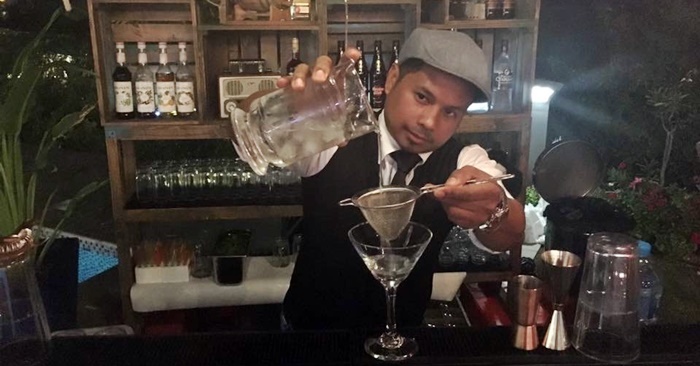 3. What were your previous jobs?
My previous job. I started working at TGI Fridays Alabang branch Philippines as waiter. I came to Dubai and worked as bartender at Arabian Courtyard hotel Sherlock Holmes Bar. Then after 2 years, I worked at one of the best lounge bar at Souk al Bahar as Head Bartdender and became a Bar Manager in 2008. Then move to Arabic Club, Velvet Underground,  Studio F, and lastly working at the most popular beach club  Blue Marlin Ibiza UAE.
4. How do you find your current job? Are you happy/satisfied with it?
Now I can say I'm very much happy, satisfied and fulfilled. My dream has come true. Every person dreaming  having their own company business and now I have it. I'm working for it and I love what I am doing. Setting up your own business is not easy you need to work for  it, hard work, focus and number one, you need to be hands on.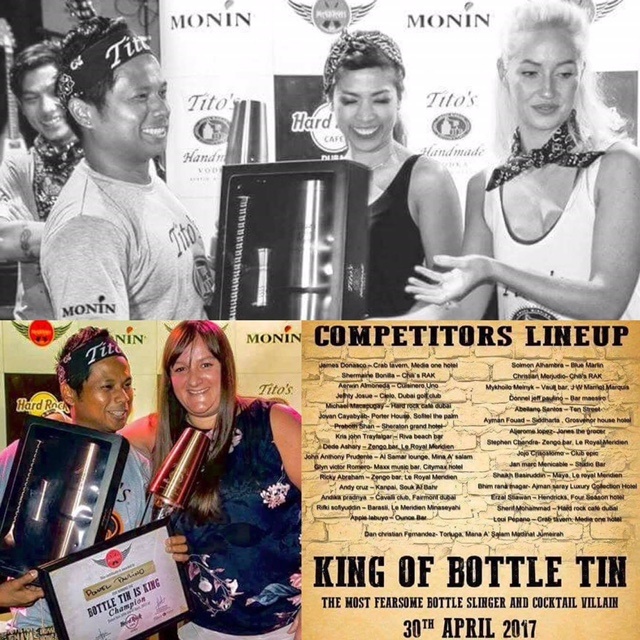 5. Are you able to save in Dubai? Why/How?
Saving your money is one of the most important things to do. That's why we are here to save for future. Nothing is permanent . I have budget in everything I do. If you have money it's very easy to buy what ever you want.
But you need to be very wise spending your money. And always set limitations and budget your money wisely.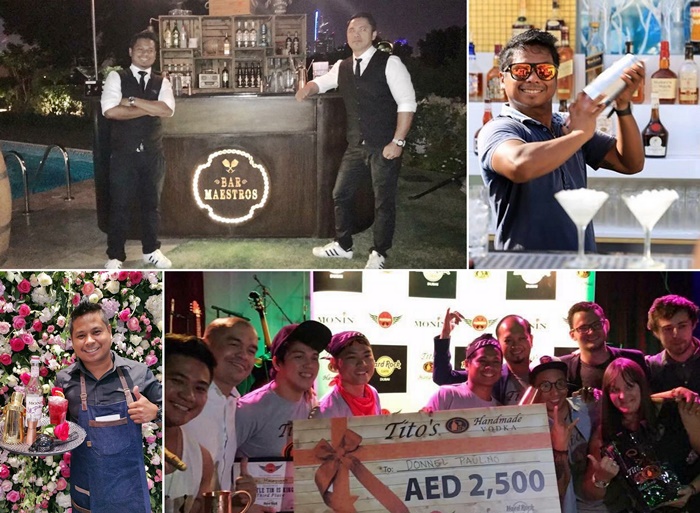 6. Is it difficult to live in Dubai? What are/were your struggles? What's life like outside work?
For me it's not difficult to live in Dubai. That's why I've stayed here for 12 years now because I love Dubai. The place I grew career-wise and started having my family. If you don't have job that's the time you will have struggles. Thank God I always have a better job and better company as always.
My life outside work is fantastic and meaningful. I want to show my talent to everyone and entertain people. I can go out with my family and friends. Enjoying to the fullest. I'm very happy with what I have right now. Feeling blessed.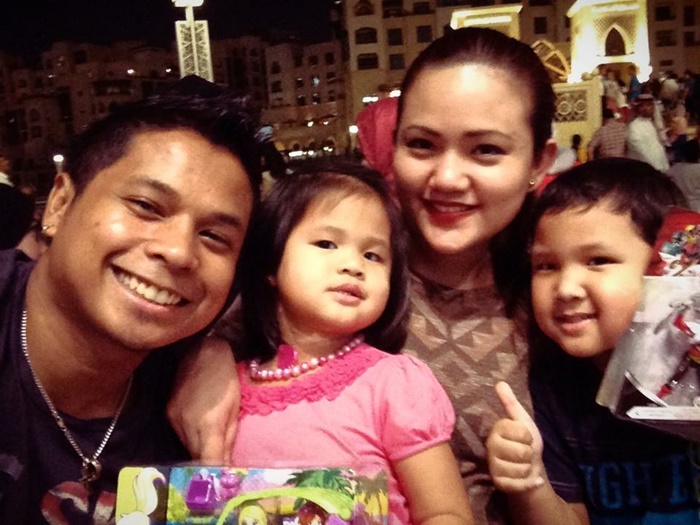 7. What do you Like about Dubai?
Dubai is one of the most famous country in the world and one of the list of the most safest country which is I'm very proud staying and living in this country. Tax free of course heheheheh.
8. What do you NOT Like about Dubai?
Nothing , despite knowing that Middle East is very hot but what to do, We need to face it and that's the reality.
9. What are your plans in your career/family/future?
I have lots of plans and I still dream if of having different kinds of business outside the country and back home. I want to do lot of things for my family and career. I'm still young, strong and healthy. Opportunity knocks only once. Grab it and work for it.
10. You have any tips for Kabayans when working/finding work/living in Dubai?
Being here in Dubai for long time, my only advice is work hard, save and Enjoy. Nothing is permanent, you need to be patient looking for job, patient working with different nationalities, Have patience because you need to stay and work longer here for your family and future. I'm always saying "if you want to be successful, you must respect one rule, Never lie to yourself. "
Give time to yourself as well and your job and Smile.
————————————–
Connect with DJ via Bar Maestro
Website: www.barmaestros.com
Facebook: facebook.com/barmaestros
Email: info@barmaestros.com
Phone Number: + 971 4 559 5615
*Photos provided by Donnel
Are you an Expat in Dubai? Do you want to be featured in the website? Send us an email telling us you want to be featured at admin@dubaiOFW.com and we will send you the set of questions! Let's help other Pinoys who want to come to Dubai understand what life in the UAE is like through your story.