Letters of the alphabet have been spotted all over the city lately — along Sheikh Zayed Road, Sheikh Mohammad bin Rashid Boulevard, Kite Beach, and even Dubai Mall.
The letters are styled in Dubai Font, the first ever font named after a city, created and developed in cooperation with Microsoft. It was launched in April 17 by none other than the Crown Prince of Dubai and Chairman of the Executive Council of Dubai, His Highness Sheikh Hamdan Bin Mohammad Bin Rashid Al Maktoum.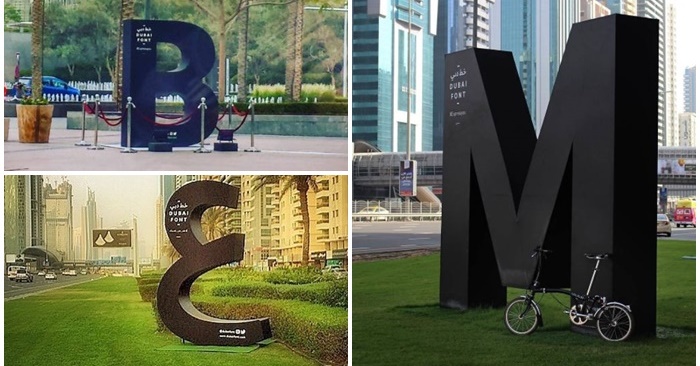 Alphabet Letters Seen All Over Dubai
According to organizers, the Dubai Font "fills a design gap between Arabic and Latin texts and presents harmonious typefaces combining the two scripts seamlessly." The letters also serve as a reminder of Dubai's core values, namely: giving, happiness, modernity, respect, smartness, tolerance, and living in harmony.
Means of Communication
"The Dubai Font is not only a digital medium for expression and reading," shared Engineer Ahmad Al Mahri, Project Director of Dubai Font and Assistant Secretary General for the Executive Council and General Secretariat Affairs Sector of Dubai.
"[Dubai Font] is also a means of communication, combining the ancient and honorable past of the Emirates to its modern present, and the aspirations of its brilliant future," the Project Director explained.
Notably, the Dubai Font can be downloaded on Windows, Android, and Mac OS software. It even has its own social media accounts on Instagram and Twitter, where people can share their comments using the hashtag #Expressyou.
If you would like to download the Dubai Font, simply go to https://dubaifont.com/.