It's not everyday that we get to witness a wedding in Dubai… how much more if it's a royal wedding! So it was a real treat to see the Vice President, Prime Minister and Ruler of Dubai, His Highness Sheikh Mohammed bin Rashid Al Maktoum — attend his daughter's wedding recently.
HH Sheikh Mohammed attended a reception on the occasion of the wedding of his daughter, Sheikha Maryam bint Mohammed bin Rashid Al Maktoum to Sheikh Suhail bin Ahmed bin Juma Al Maktoum. The event was held at Dubai World Trade Centre.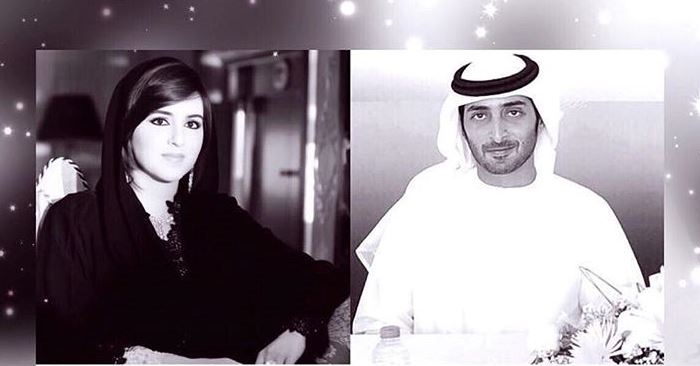 Royal Wedding in Dubai: Sheikha Maryam & Sheikh Suhail
The event was attended by HH Sheikh Saud bin Saqr Al Qasimi, Supreme Council Member and Ruler of Ras Al Khaimah and HH Sheikh Hamdan bin Mohammad bin Rashid Al Maktoum, Crown Prince of Dubai, along with other Sheikhs, senior officials, and dignitaries.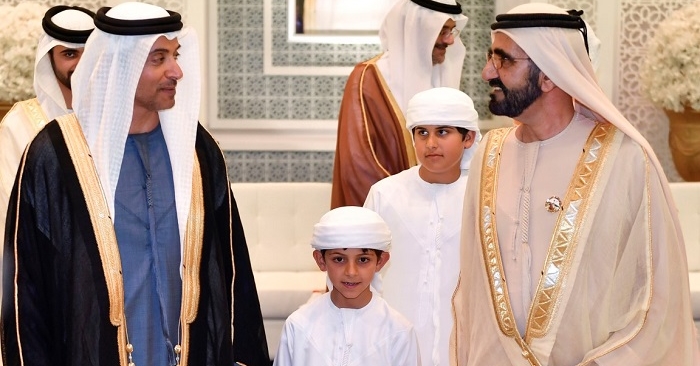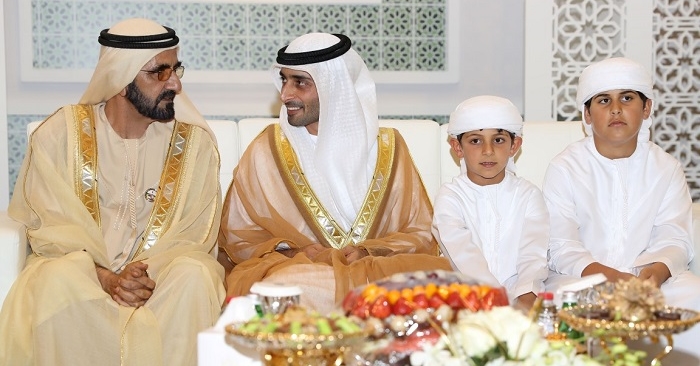 The couple got engaged last December, during which this special logo was created:
Sheikh Ammar bin Humaid Al Nuaimi, Crown Prince of Ajman; Sheikh Mohammad bin Hamad bin Mohammad Al Sharqi, Crown Prince of Fujairah; Sheikh Mohammad bin Saqr Al Qasimi, Crown Prince of Ras Al Khaimah; and Sheikh Sultan bin Mohammad bin Sultan Al Qasimi, Crown Prince and Deputy Ruler of Sharjah — were also present at the ceremony.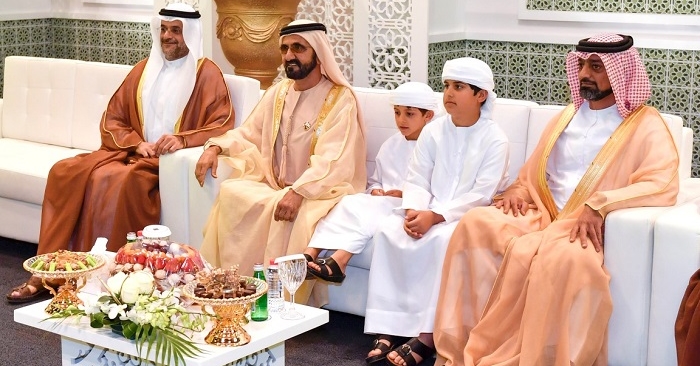 The event was also attended by Lieutenant-General Sheikh Ahmad bin Rashid Al Maktoum, Deputy Chairman of Dubai Police and Public Security; Sheikh Hazza bin Zayed Al Nahyan, Deputy Chairman of Abu Dhabi Executive Council; and Sheikh Ahmad bin Saeed Al Maktoum, President of Dubai Civil Aviation Authority and Chairman and Chief Executive of Emirates Airline and Group.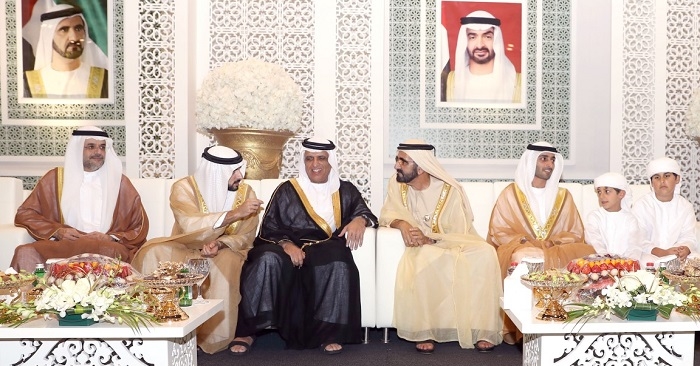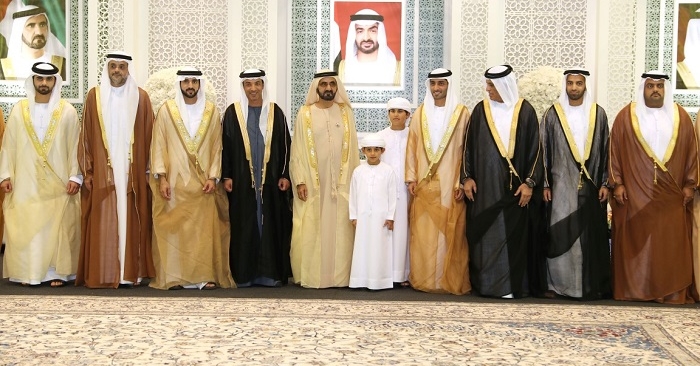 Here are some video highlights of the event, shared by the Dubai Media Office on Twitter:
فيديو: محمد بن راشد وحاكم رأس الخيمة وحمدان بن محمد وأولياء العهود والشيوخ يحضرون أفراح آل مكتوم في مركز #دبي التجاري العالمي pic.twitter.com/dx7lSRbZm3

— Dubai Media Office (@DXBMediaOffice) January 3, 2018
Indeed, a royal wedding is always an exciting affair! Congratulations to the lovely couple, Sheikha Maryam and Sheikh Suhail! How about you — do you have any wedding plans yet? If you are planning to get married anytime soon, check out our guide to getting married in Dubai.