Earlier this month, we witnessed the royal wedding of Sheikh Suhail bin Ahmed bin Juma Al Maktoum and Sheikha Maryam — who happens to be the daughter of His Highness Sheikh Mohammed bin Rashid Al Maktoum, the Vice President, Prime Minister and Ruler of Dubai.
Just recently, another Emirati couple got married. Their is not your usual wedding, however, as their marriage contract ceremony was formalized through a "robot"! The ceremony was held in Emirates Towers, at the state-of-the-art and futuristic Service 1 Centre.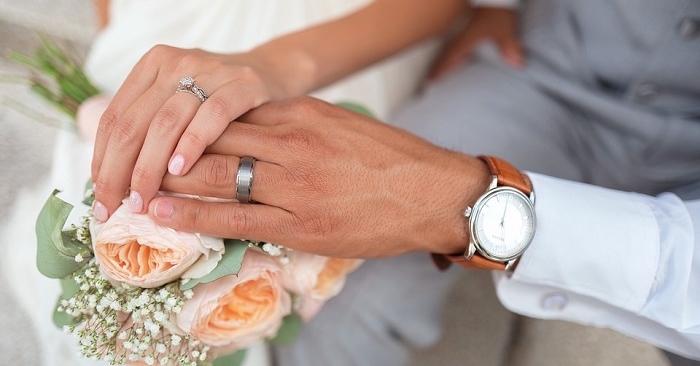 Wedding Held at Futuristic "Service 1 Centre"
What makes the couple's wedding unique? For starters, the ceremony was conducted via a video conference between a Dubai Court judge and the bride and groom's families. It was held through the centre's Mabrook Ma Dabart service, which means "congratulations on your marriage."
"I am pleased with trying out this high quality service offered by the UAE government," stated the groom, Abdullah Ahmad Tahlak, who married the daughter of Ali Ahmad Ahli. "I feel very proud to witness these facilities being provided to ensure the happiness of customers."
"Despite the fact that the service's idea is non-traditional, I am very happy with it," he added. "I encourage youth to benefit from this service, and other smart services offered by the UAE government."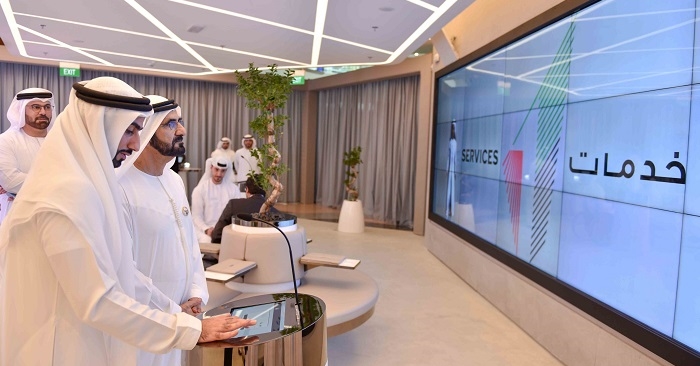 "One-Stop Shop" for 14 Government Agencies
Tahlak and his bride were not the first couple to get married via a "hi-tech" ceremony, however. Last September, Omar Sultan Al Olama married Amal bin Shabib at the centre. Their wedding was attended by HH Sheikh Mohammed himself, who had just launched Service 1 at that time.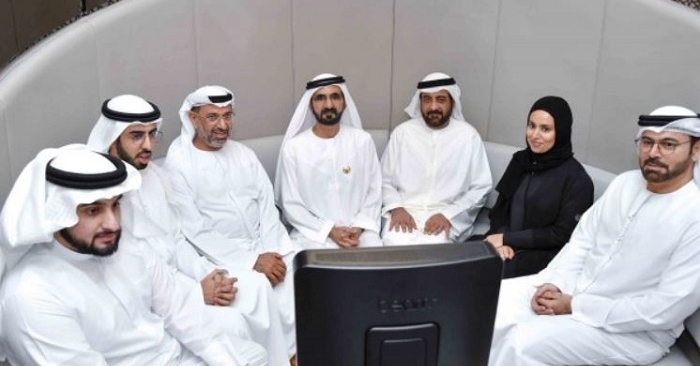 Basically, Service 1 Centre provides:
Multiple services through a single, "one-stop shop" platform
Access to 14 government agencies & over 100 government services
Joint service packages, such as: Mabrook Ma Dabart (marriage services), Mabrouk Ma Yak (newborn-related services), & Employment Service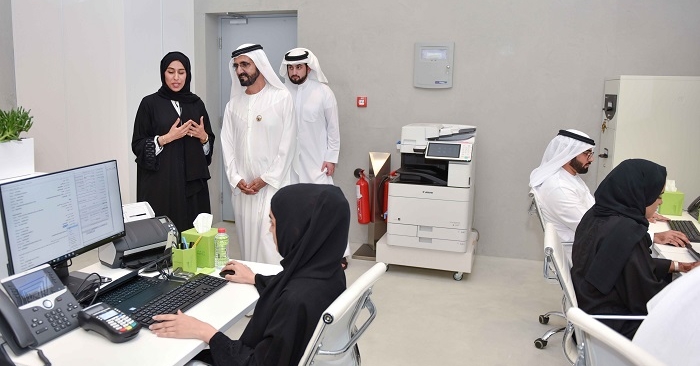 At Service 1 Centre, people can avail of different services all in one place — making them quick, convenient, and hassle-free, indeed! Meanwhile, if you are thinking about getting married anytime soon, check out this guide to getting married in Dubai for more information.