Ever since the blocking of Skype and other Voice over Internet Protocol (VoIP) apps in the UAE, people have been wondering how to make calls online. Etisalat has offered legal VoIP calling services as an alternative, while some people use Virtual Private Networks (VPNs) instead.
Recently, however, a viral text message has been going around, asking the recipient to pay a AED 5,000 fine for using VPNs illegally. Fortunately, the Telecommunications Regulatory Authority (TRA) has refuted the message and branded it simply as a hoax or fake SMS.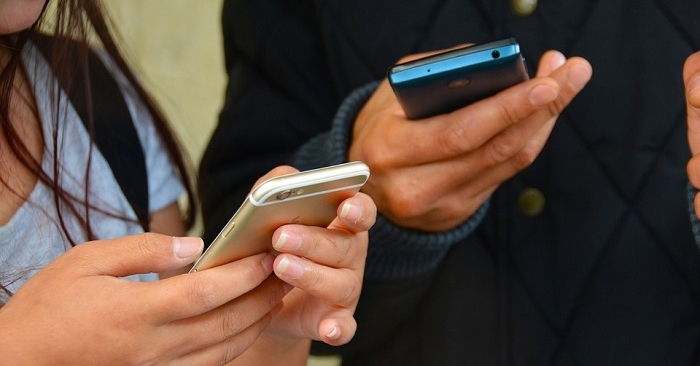 Fake SMS Asking for AED 5000 Fine Refuted by TRA
In the UAE, some private individuals — particularly those with American or European subscriptions — use VPNs. Through these, they can use VoIP apps and access sites that are geographically-restricted. Residents are cautioned against illegal use of VPNs, although this does not necessarily include those who have foreign subscriptions.
Nevertheless, some residents expressed worry and concern upon receiving the following text message, which asks them to pay AED 5,000 and report to the nearest police station:
@DubaiPoliceHQ salam and good afternoon.
There is currently some strange message circulating on social media. Is it true?
Shukran@etisalat pic.twitter.com/wxcjOTwZwq

— Faissal Lachhab (@FLachhab) January 22, 2018
Is this true??? #dubai #skypeblocked well blocking it is one thing, but fines on using VPN? pic.twitter.com/ntKeUECplK

— Sumerah saeed (@SunehriChiriya) January 22, 2018
In response, the TRA refuted the message as a hoax and called on the public not to spread the fake SMS:
#تنويه
تنوه #هيئة_تنظيم_الاتصالات بأنه لا صحة لما يتداوله البعض من رسالة نصية مفبركة بشأن استخدام تقنية الشبكات الافتراضية الخاصة (VPN) وتطالب مستقبل الرسالة بدفع مخالفة قيمتها ٥٠٠٠ درهم والحضور الى أقرب مركز شرطة. وترجو من الجمهور عدم تداول مثل هذه الرسائل المغرضة. pic.twitter.com/XuNlXTpyC7

— هيئة تنظيم الاتصالات (@TheUAETRA) January 22, 2018
Likewise, Etisalat stated that the message is not true and it wasn't sent by them:
Dear Sumerah, please note that this message is not from Etisalat.

— Etisalat UAE (@etisalat) January 22, 2018
Now that TRA and Etisalat have clarified the issue, those who received the fake SMS can breathe a sigh of relief. Let us also be wary of any message that asks us to pay money, as it could be a scam! Meanwhile, please take the time to read this information about using VPNs in the UAE.