Over the weekend, Skype users have complained about interruption in their phone calling service when trying to communicate with families/friends. Responses from the 2 UAE telecom providers (Etisalat and Du) confirm that Skype as well as other unlicensed Voice over Internet Protocol (VoIP) apps like WhatsApp, Facetime, Viber, etc. are blocked in the UAE.
Related Post: 5% on Phone Bills to be Added as part of VAT starting January 2018
The limitations of VoIP calls (voice/video) are in compliance with the UAE's Telecommunication Regulations Authority rules that allow VoIP services are to be provided only by licensed telecom operators.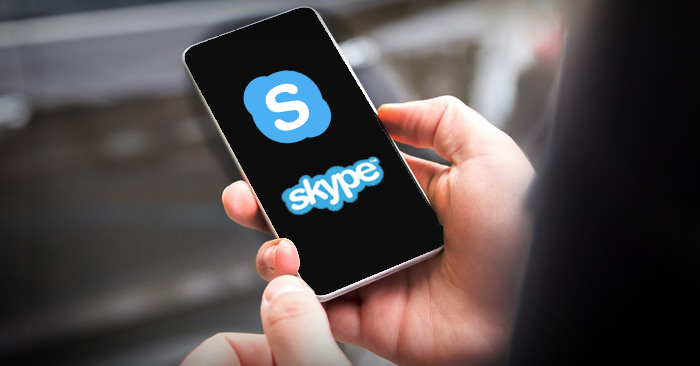 Telecoms Confirm Skype and Unlicensed Voice Calling Apps are Banned in the United Arab Emirates
Skype is available call service to many UAE residents especially those who regularly communicate with their loved one back in the home countries. Given that this tool is a free service for those who have internet, it has been especially helpful in cutting down costs on phone bills.
Aside from Skype being used to communicate with family and friends, it is also a common tool for companies and businesses to  set up conference calls for video meetings and interviews. However this service seems to have been banned. 
Etisalat telecom has confirmed in a tweet that Skype (and other unlicensed VoIP apps) is blocked in the UAE
The access to the Skype App is blocked since it is providing unlicensed Voice over Internet Protocol (VoIP) Service, which falls under the classification of prohibited contents as per the United Arab Emirates' Regulatory Framework. Thanks

— Etisalat UAE (@etisalat) December 30, 2017
Du Telecom has also confirmed the VoIP calls (voice and video calls over the internet) are blocked as part of the rules and regulations with the country's Telecommunications Regulatory Authority which mentions that only licensed telecom operators are allowed to provide VoIP services.
Hello, please note that voice/video calls (VoIP) are blocked in compliance with the UAE's Telecommunication Regulations that allow VoIP services to be provided in the country only by licensed telecom operators, (1)

— du (@dutweets) December 28, 2017
Skype has also responded confirming that the said limitations. They referred users to a page from their FAQs to request the country's ISPs to remove the block as this is out of their scope.
Unfortunately, it's true. Check out this help page for more information. https://t.co/zbi13C1w55

— Skype (@Skype) December 28, 2017
Alternative Voice Mobile Apps
Those who wish to contact their families/friends using VoIP, Etisalat recently launched licensed apps such as BOTIM and C'Me that provide internet calling services at a monthly fee. Based on the website of Etisalat, the cost would set people up with a minimum monthly fee of 50 AED.