Phones are a necessary part of our everyday lives. We use them to send messages, make calls, and use the Internet. Starting next year, however, we're gonna need to watch our phone bills more closely, since telecommunications companies will be charging value-added tax (VAT).
Both major phone companies  in Dubai — Du and Etisalat — have announced that they'll be applying 5 percent VAT on their products and services. These include phone services, data packages, and paid apps, all of which will be taxed beginning 1st January 2018.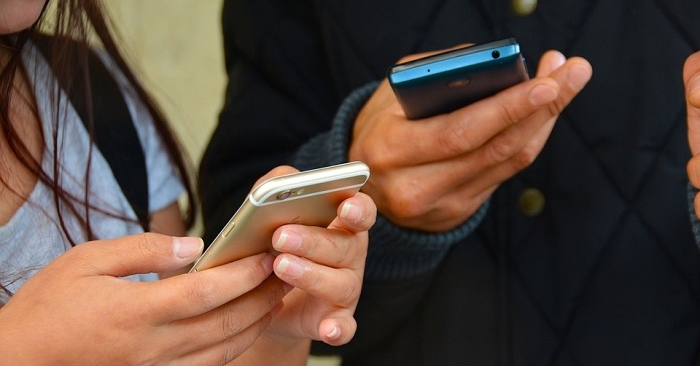 Du and Etisalat to Add 5% Tax on Services Next Year
For several months now, the UAE government has been working on the introduction of VAT on certain certain goods and services. In compliance with this mandate, Du and Etisalat have announced that they will be implementing tax on their pre-paid as well as post-paid services.
One of our friends has forwarded us this message that Du has sent to its customers: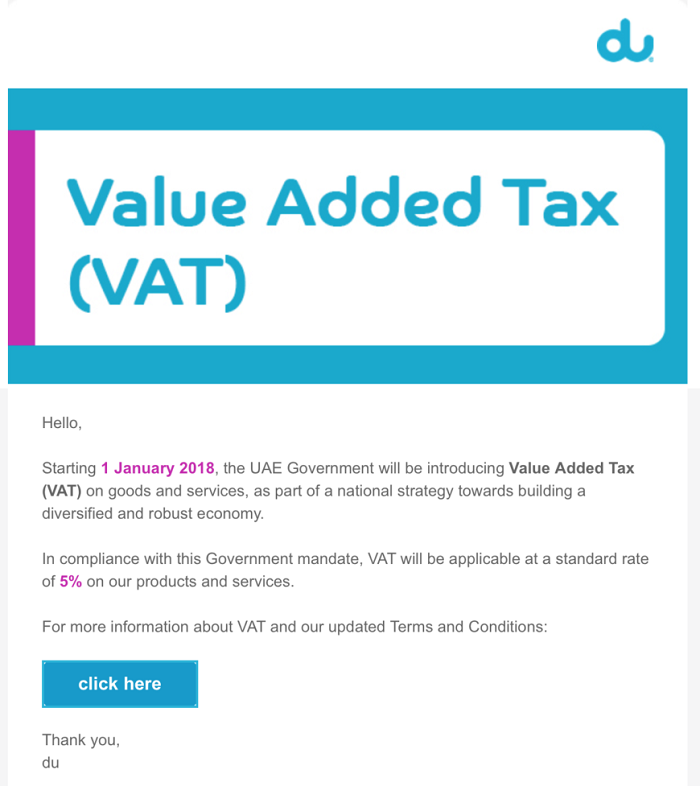 Likewise, we have received the following text message from Etisalat: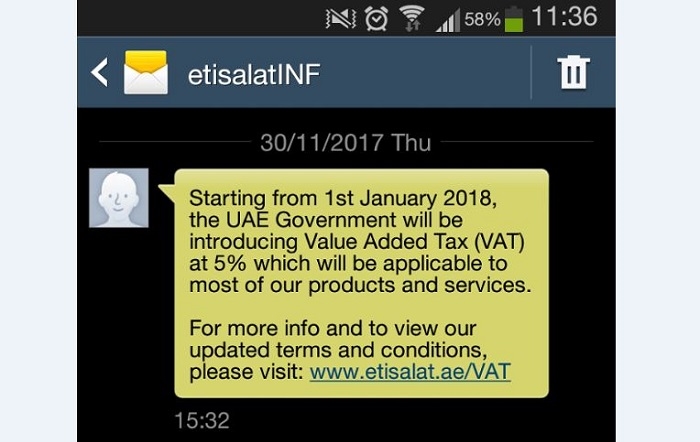 According to their website, "VAT is a consumption tax that the end user is obligated to pay and Etisalat will be only acting as a collection agent on behalf of the taxation authority. Etisalat is legally obliged to comply with this government mandate from 1st January 2018."
"From 1st January 2018, most of the products and services provided by Etisalat shall have VAT applied upon consumption, in compliance with the provisions of the law and its Executive Regulations, i.e. a bundle of AED 100 will become AED 105," the website stated.
Aside from telecommunications, water and electricity services in the UAE will also be subjected to 5 percent VAT beginning next year. To us consumers, this means that we will have to be more budget-conscious of making ends meet and finding ways to save money in Dubai.