Great news as all UAE drivers who have incurred traffic fines will get a discount of 50% if you pay it within the next 3 months!
His Highness Sheikh Mohamed bin Zayed, Crown Prince of Abu Dhabi and Deputy Supreme Commander of the UAE Armed Forces, has issued a directive to the Ministry of Interior (MOI) to reduce traffic fines nationwide by 50 percent.
Related Post: Sharjah Cancels Black Points, Offers 50% Off on Traffic Fines
The discount is applicable on traffic fines incurred before 2nd December 2017, with these traffic fines to be paid within three months. This announcement was made as the UAE celebrates its 46th National Day. as the country celebrates its 46th National Day.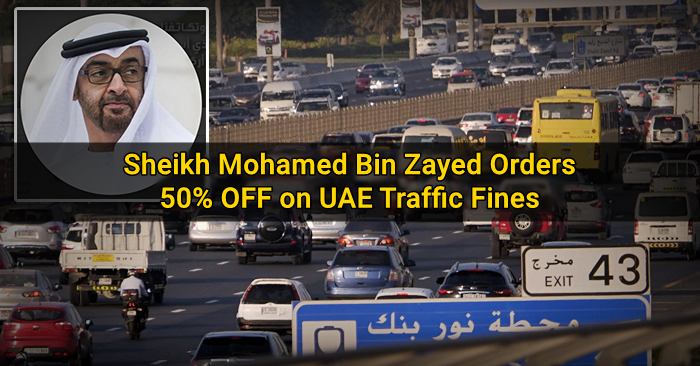 Sheikh Mohamed bin Zayed Orders Ministry of Interior to Provide 50% Discount on Traffic Fines Nationwide
Below is the tweet from HH
محمد بن زايد يوجه وزارة الداخلية بالتنسيق مع إدارات المرور بتخفيض المخالفات المرورية على مستوى الدولة بنسبة 50 %

— محمد بن زايد (@MohamedBinZayed) December 1, 2017
Twitter Translated Message – Mohammed bin Zayed directs the Ministry of Interior in coordination with traffic departments to reduce traffic violations at the level of the state by 50%
It's important that you pay your traffic fines asap while it's still on this huge 50 percent off.
Source: http://wam.ae/en/details/1395302651411
In case you are wondering how you are going to pay your traffic fine, you can actually do so online. Here's a guide – How to Pay RTA Traffic Fine Online