Dubai Islamic Bank (DIB) is an Islamic bank located in Dubai. This bank was founded in 1975 by Haj Saeed Bin Ahmed Al Lootah. DIB is the first ever Islamic bank that use the principles of Islam in all of its practices. Considering this, DIB is the largest Islamic Bank in the whole UAE. It is publicly traded in Dubai Financial Market as DIB and currently under regional banks industry.
The main products of this bank include banking and insurance. There are also corporate, personal, SME, and priority banking services that the company offers in Pakistan. DIB conveniently provides cash management, business financing, online payments, and saving services.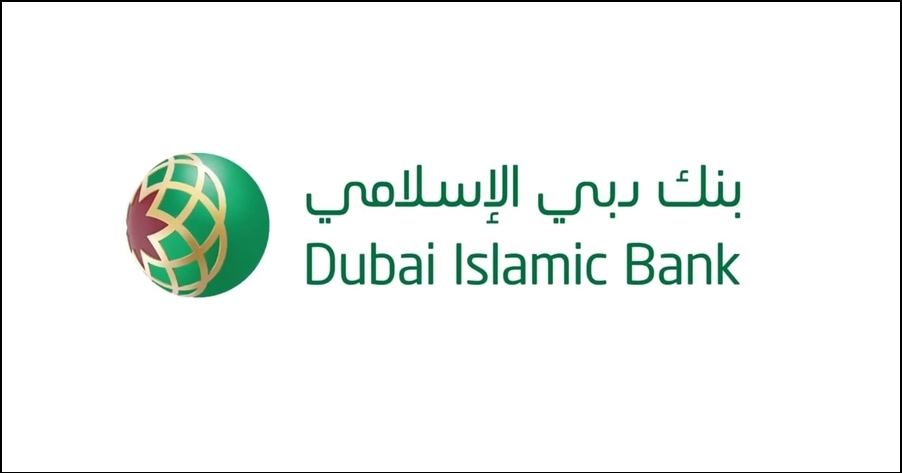 How to apply for a job in Dubai Islamic Bank
Dubai Islamic Bank is a good place to work. It's great for candidates who have experiences in the financial industry. If you are looking for ways to apply for a job in Dubai Islamic Bank, you can go to its official career website at https://www.dib.ae/work-with-us. On this page, you will be able to explore career fairs, Emiratisation, and how to join the company. You can find work in treasury, investment banking, credit approval, and consumer banking. With DIB, there are a lot of opportunities coming your way.
Dubai Islamic Bank History
Dubai Islamic Bank was established in 1975, which makes it 45 years old today. If its assets are taken into consideration, DIB is the largest Islamic bank in the country. The company is considered a big contributor to the evolution of the global Islamic finance industry as it is the first full service Islamic bank and the third biggest Islamic bank globally. The company is able to produce 90 branches in different parts of the UAE. It currently has footprint in seven markets in the world. It has served close to 1.7 million clients and still increasing its customer base with its products and services based on the principles of Sharia.
Facts & Figures
Founded in 1975, DIB became the first Islamic bank in the UAE incorporating the principles of Sharia.
Its key people include H.E. Mohammed Al Shaibani as Chairman and Adnan Chilwan as GCEO.
It has served almost 1.7 million customers.
It employs more than 4,233 staff.
The company has a mobile app that can be downloaded from the App Store or Google Play.
List of brands/services offered by Dubai Islamic Bank
Personal
Get personal finance
Transfer funds
Get auto finance
Find a card
Finance your home
Accounts

Current accounts
2-in-1 accounts
Savings account
Others
Minimum Balance Required
Expected Profit-Earning
Salary Transfer
Electronic Banking
Mobile Banking
Bill Payment Facility
E-Statement Facility
Chequebook

Cards
Deposits
Auto Finance
Home Finance
Smarter Banking
Other Services

Accounts services
Cards services
Customer services
Common reporting standards
Wala'a Rewards
Self PIN generation
Emirates ID
Value Added Tax

Emirati Banking
Aayan Exclusive Banking
Wajaha Private Banking
Mumayyaz Privilege Banking
Tools
Get offers
Product comparator
Profit rates
Product finder
IBAN generator
IBAN validator
Finance calculator
Business
Corporate banking
Treasury & international banking
SME
Investment banking
Products and services
Business finance
Real estate
Foreign exchange
Money markets
Online banking
Al Islami Online Banking
Al Islami Business Online
Al Islami Online Quick Login
Al Islami Connect – Corporate Online
Remarkable Subsidiaries
Dar Al Sharia
Dubai Islamic Bank Pakistan
Panin Dubai Syariah Bank
Bank of Khartoum
Deyaar
Bosna Bank International
DIB Bank Kenya Limited
Smart Banking
Mobile banking
Paperless branches
Advanced tech
Smart payments
What it means to work in Dubai Islamic Bank
Here are some of the reviews and feedback by Dubai Islamic Bank employees:
Sales processor: Administrator/Processor
"Identifying the business needs through coordinating with sales department and processing of Auto Finance Cases. Coordinating with sales, Credits and Operations department to resolve the problems occurs in processing of business and completes the discrepancies/clarities. MIS reporting to upper management and other linked departments to ensure smooth business operations. Preparing of daily, monthly and weekly reports to maintain all records. Coordinating with Insurance and Tracker companies through proactive relationship. Following up the cases till the loan disbursement is done."
Relationship manager: Job review summary
"My last job is in Dubai Islamic bank Pvt Pakistan. I have enjoyed the working in Dubai Islamic bank a lot of things which I learned in Dubai Islamic bank such as all banking transaction and how the bank is working and provide their services for the customer. The management of Dubai Islamic bank is very professional and the work culture I loved the working culture. The hard part of the job is only the June and December closing. My enjoyable part of the job is when I complete my monthly targets."
Manager: Good working environment with friendly relationship between manager and staff
"The below review pertains to my working with the Bank in its early days of opening its operations in Pakistan some 10 years back.
-Too much paper work being in Corporate / Commercial financing Documentation unit.
-Good place to work and learn Islamic banking and its products and related documentation, and their usage parameters.
-Management and colleagues are good and helpful.
-Within CAD unit coworkers are friendly, however it becomes sometimes quite tough / pushy situation / under pressure while working with the RMs and BMs outside CAD unit.
-The hardest part and enjoyable part is same – wherein credit is approved with blend of facilities and securities and documentation for same to be done on urgent basis with zero tolerance for mistakes"
Phone banker: Fun workplace
"I'm great full being here because i have learnt so much yet. almost of the activities that this organization performs. management is good but not the best due to some internal reasons. it been wonderful time with co-workers tough juniors and learnt from seniors. it was so hard when I felt some sort of discouragements were shown and yet almost of the days here in this organization are enjoyable, specially learning new activities on daily basis."
Contact Information:
Address: Dubai Islamic Bank
Main Telephone: +971 4 609 2222
Website: dib.ae