The Burj Khalifa is the tallest building in the world today… but not for long. At this very moment, the iconic structure that will surpass even the height of Burj Khalifa is being built – the Dubai Creek Tower, which will be completed in the year 2020.
A few months ago, we shared about a mega-replica of the tower, featured in a light and sound show at The Dubai Mall. Recently, however, the Dubai Media Office featured new images of the real thing, including aerial photos of the Dubai Creek Tower construction site.
Latest Photos of Dubai Creek Tower Released
The Dubai Creek Tower broke ground in October 2016. Since then, layer upon layer of concrete has been built onto the base, gradually increasing the tower's height. Check out these latest aerial images shared by the Dubai Media Office on Twitter:
صورة جديدة لعمليات البناء الجارية للتحفة المعمارية العالمية "برج خور #دبي" @emaardubai pic.twitter.com/N7PqqtnvpK

— Dubai Media Office (@DXBMediaOffice) December 26, 2017
Notably, the tower will be at the centre of the Dubai Creek Harbour, which is being developed by Emaar. Situated along the banks of Dubai Creek, this waterfront development will include offices, luxury residences, shopping and entertainment areas, and many more!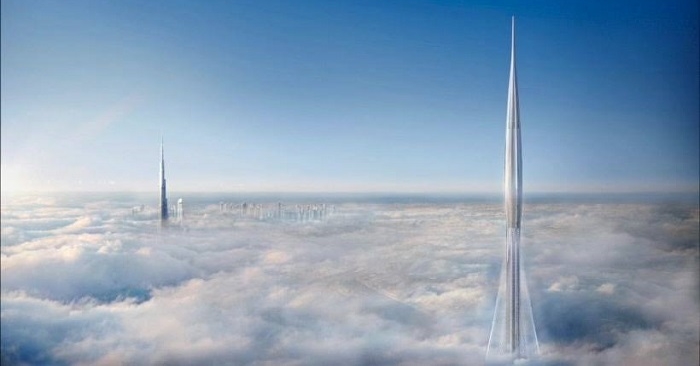 Amazingly, the Dubai Creek Tower:
Was designed by Santiago Calatrava Valls, a renowned Spanish-Swiss architect
Will include observation decks to showcase 360-degree views of the entire city
Will feature VIP garden decks inspired by the "Hanging Gardens of Babylon"
As of May 2017, the tower's barrette piles reached depths of more than 72 metres. That's about one fifth of the height of one of the tallest towers in the city! What's more, the foundation has been tested to withstand a record-breaking 36,000 tonnes of heavy load!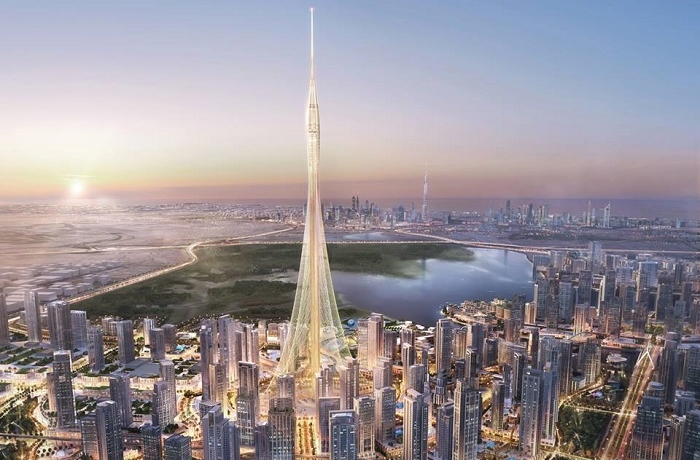 Indeed, the Dubai Creek Tower is going to be the next global icon. Until then, the Burj Khalifa remains the tallest building in the world…. Speaking of which, don't forget to catch the upcoming Burj Khalifa Light Show on 31st December, as we welcome New Year 2018!