Three years from now, we will be looking up at the tallest tower in the world, right here in Dubai. Dubbed as "a monument to the world and an icon of the 21st century," Emaar Properties' Dubai Creek Tower will definitely be an incredible sight to behold.
The tower will be completed in 2020, but we can catch a glimpse of it even now! At the Grand Atrium of The Dubai Mall, there is a mega-replica of the Dubai Creek Tower — visited recently by the Ruler of Dubai, His Highness Sheikh Mohammed bin Rashid Al Maktoum.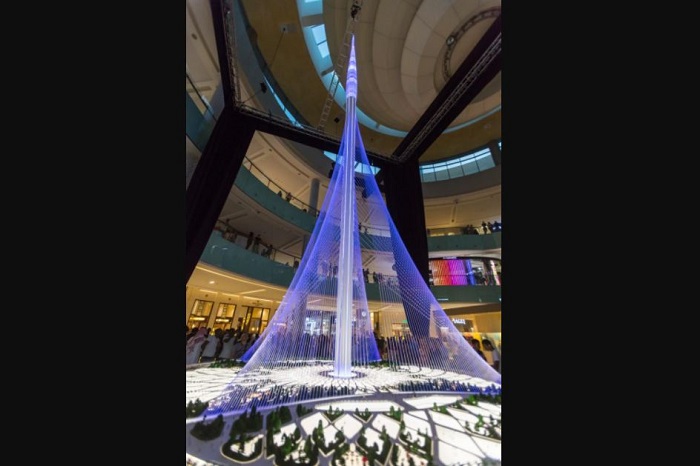 Mall Features "Light & Sound" Show of Dubai Creek Tower Replica
Situated a few minutes away from Dubai International Airport, the Dubai Creek Tower is part of a major project, which includes residences, restaurants, shopping and entertainment centers, plus observation decks where you can have 360-degree views of the Dubai Creek Harbour.
Here are some interesting facts about the Dubai Creek Tower:
Every day, after the sun sets, the tower will emit a "beacon of light" from its summit.
Its design is inspired by the lily flower and traditional minarets, with modern architectural lines.
It was envisioned by Santiago Calatrava, a Spanish-Swiss architect whose winning design was chosen among other renowned architects.
As of this writing, the foundations for the immense structure have already been laid and completed. Gradually, these will lay the ground for a magnificent tower unlike any other!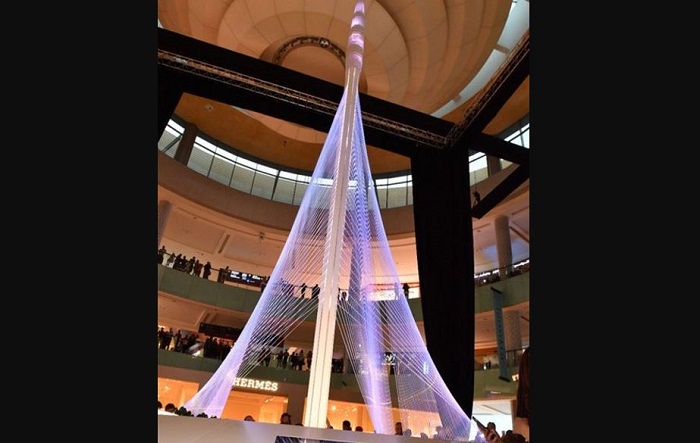 "Light and Sound" Show Timings
Head to the Grand Atrium of The Dubai Mall on the following days and times, to watch the "light and sound" show of the Dubai Creek Tower replica:
Weekdays – 5pm, 8pm, and 11pm
Weekends – 3pm, 5pm, 8pm, and 11pm
Likewise, you can inquire about properties and arrange for exclusive viewings of the Dubai Creek Harbour and Dubai Creek Tower at the mall.
In the meantime, catch this spectacular futuristic video of the Dubai Creek Harbour leading up to the Dubai Creek Tower, posted by @EmaarDubai on YouTube:
A product of great vision and state-of-the-art architecture, the Dubai Creek Tower is set to be on a league all its own. When this skyscraper joins the already astounding Dubai skyline — it will definitely become recognized as one of the most iconic structures in the world!