Situated at Freedom Square, right in the center of Tbilisi, Georgia, is Courtyard by Marriott Hotel. It is conveniently located near the capital's cultural attractions, including the State Opera House, the Rustaveli Theater, and the Georgian National Museum.
Aside from its great location, the hotel offers comfortable accommodations as well as superb dining options. It also includes a meeting or event space where you can hold business meetings, conferences, weddings, and other special occasions.
Related Post: Walking Tour of Old Town Tbilisi, Georgia
Courtyard by Marriott Tbilisi Georgia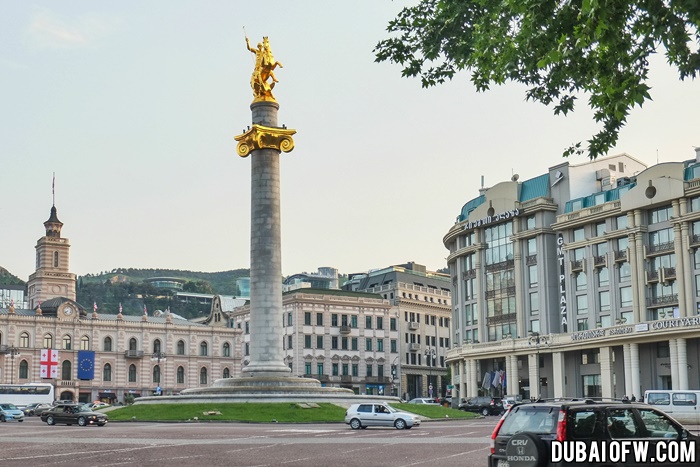 situated at the Freedom Square area
Hotel Review of Courtyard by Marriott Hotel in Tbilisi, Georgia
The Courtyard by Marriott is a strategic place to check in while in Tbilisi. You can have a comfortable stay while located closely to famous tourist spots like the Old Town Tbilisi and other landmarks in the city.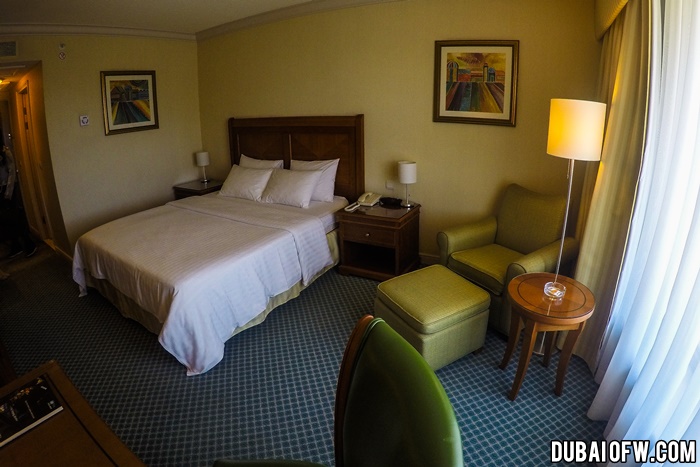 Deluxe bedroom in Courtyard Marriott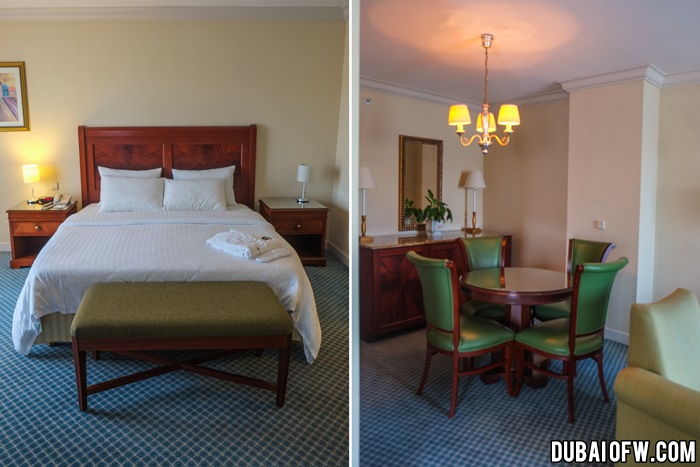 in their suite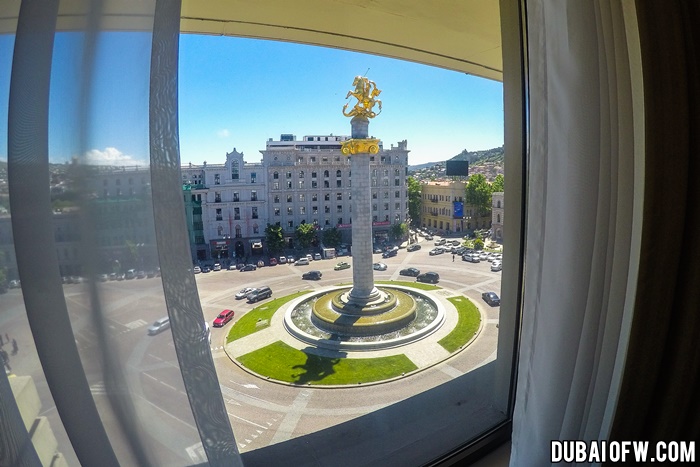 view from the bedroom is the famous Freedom Square
Facilities
The Courtyard by Marriott Hotel offers the following facilities:
Comfortable Accommodations
High-Speed Internet Access
Meeting or Event Space
Signature Restaurant
Swimming Pool
Fitness Center
Each room comes with feather-bed mattresses and a mini-refrigerator, plus a picturesque view of Freedom Square and downtown Tbilisi. What's more, you may also opt for a high-speed Internet connection and an in-room working desk.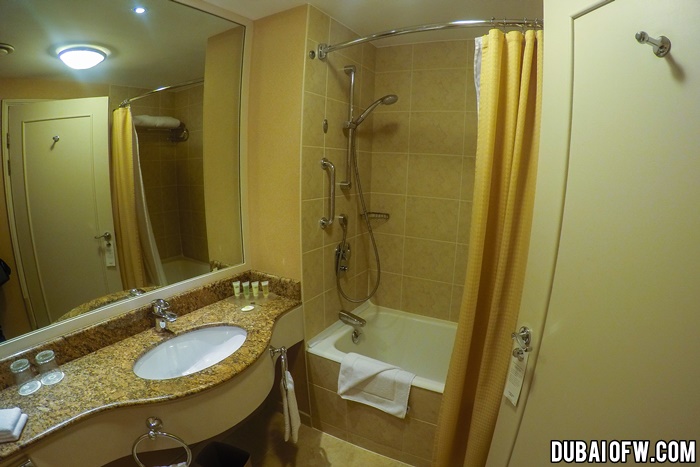 Brasserie Freedom Restaurant and Bar is the Courtyard by Marriott Hotel's signature restaurant. It serves international cuisine throughout breakfast, lunch, and dinner. You can also sample the restaurant's collection of unique Georgian wines.
Highlights
At the Courtyard by Marriott Hotel, you can look forward to:
A comfortable stay with 24-hour service and delectable dining options;
A great location, situated near the cultural attractions of Tbilisi; and
Exemplary service in organizing business events and special occasions
Fitness Centre and temperature-controlled swimming pool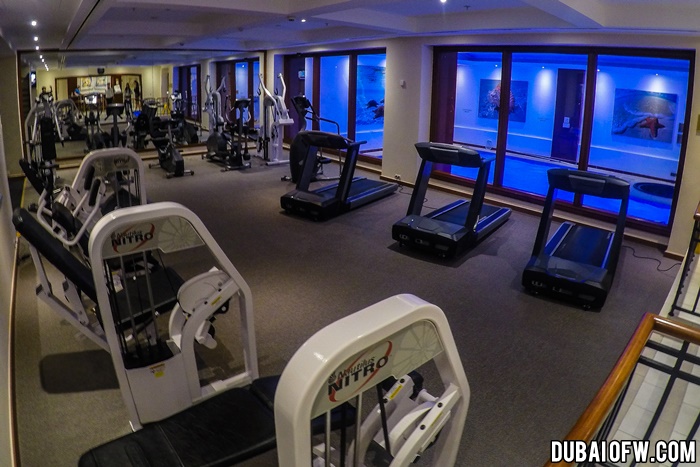 fitness centre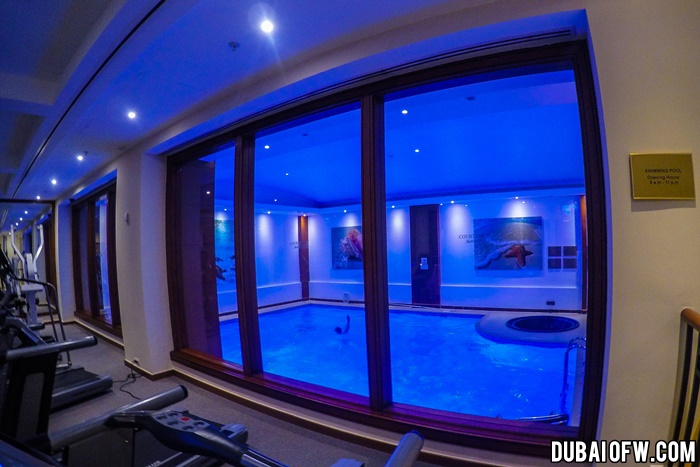 indoor pool in Tbilisi
Nearby Attractions
The hotels' convenient location brings you close to the following attractions:
Kashveti Church
Metekhi Church
Naricala Fortress
Old Region of Sulfur Baths
Open Air Museum
Sameba Cathedral
Sh. Rustaveli State Academic Theatre
Sioni Cathedral
Statue of Mother Georgia
Z. Paliashvili Academic Theater of Opera and Ballet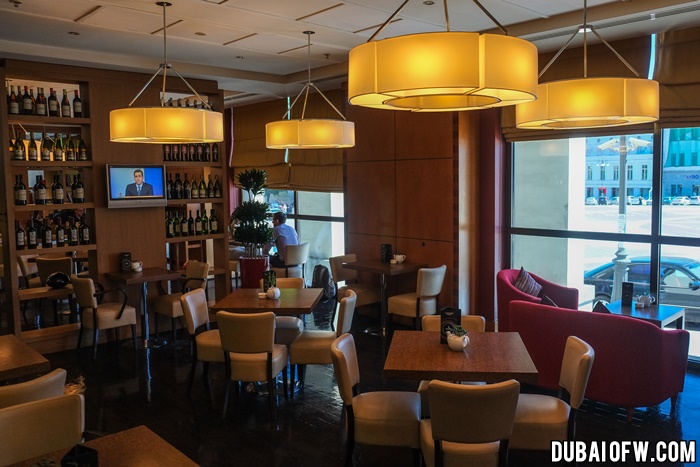 all day dining restaurant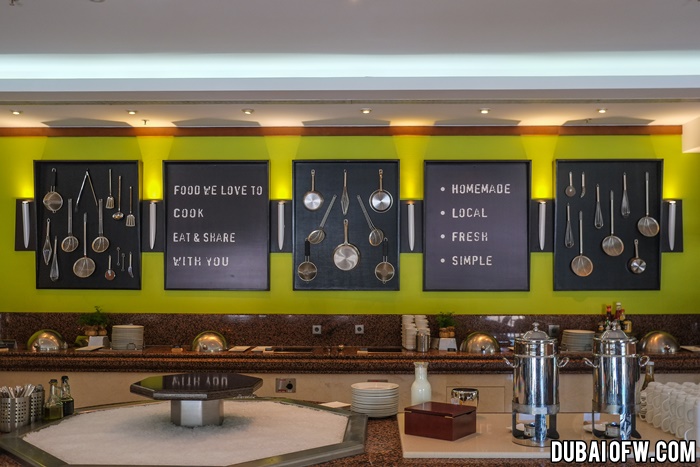 Brasserie Freeom Restaurant & Bar in Tbilisi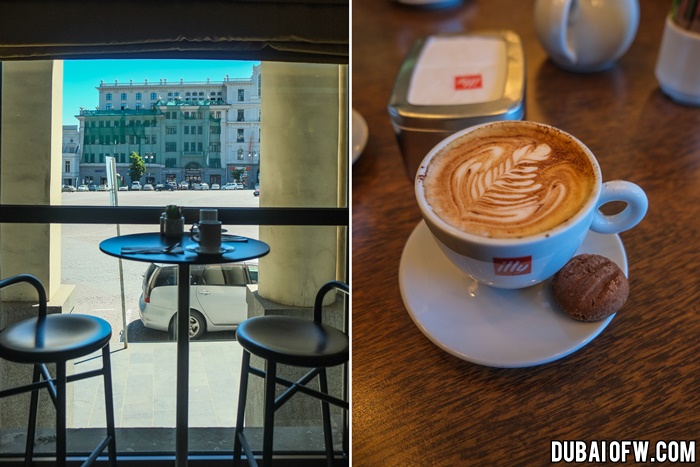 bar and restaurant
At the Courtyard by Marriott Hotel, you can always expect to have a memorable stay in Georgia. Whether you are in the country for business or travel purposes, this hotel offers a convenient location, comfortable accommodations, and great dining options.
Hotel Information
Hotel: Courtyard by Marriot Hotel
Type: 4-star
Address: 4 Freedom Square, Tbilisi, 0105 Georgia
Contact Number: +995-32-277-9100
Website: http://www.marriott.com/hotels/travel/tbscy-courtyard-tbilisi/
——————————
Check out our adventures of our Georgia trip here: