Though there are plenty of great places to visit here in the UAE, you are probably thinking of going to other countries as well. After all, the UAE's location makes it a good starting point for visiting many other countries in the Middle East, Africa, Europe, and Asia. In this article, we will focus on one of the most famous destinations in the world: Spain.
With a land area of almost 506,000 square kilometres, Spain is the fourth-largest country in Europe. Its capital and largest city is Madrid, while other major cities include Barcelona, Seville, and Valencia. Spain also happens to be the second-most visited country in the world. Keep on reading to know more about why this country is really popular among millions of travelers!
Top Reasons to Visit Spain
Historic sites, delicious food, amazing arts and culture — these are just some of the things that you can look forward to during a visit to Spain. And now, let us try to learn more about this beautiful country:
1. Ease of Travel
According to the official website of Emirates airlines, you can travel from Dubai to either of two destinations in Spain: Barcelona, or its capital city, Madrid.
There are currently 11 weekly flights between Dubai (DXB) and Barcelona (BCN). Every Monday, Tuesday, Wednesday, Friday, Saturday, and Sunday — there's a flight that departs early in the morning, at 3:25am. Likewise, every Monday, Wednesday, Friday, Saturday, and Sunday — there's an 8:15am flight that departs from Dubai. These flights have a travel duration of about 7 hours and 10 minutes.
Meanwhile, there is one daily flight between Dubai (DXB) and Madrid (MAD). It leaves Dubai at 7:40am, and arrives in Madrid at 1:25pm. The flight duration is about 7 hours and 45 minutes.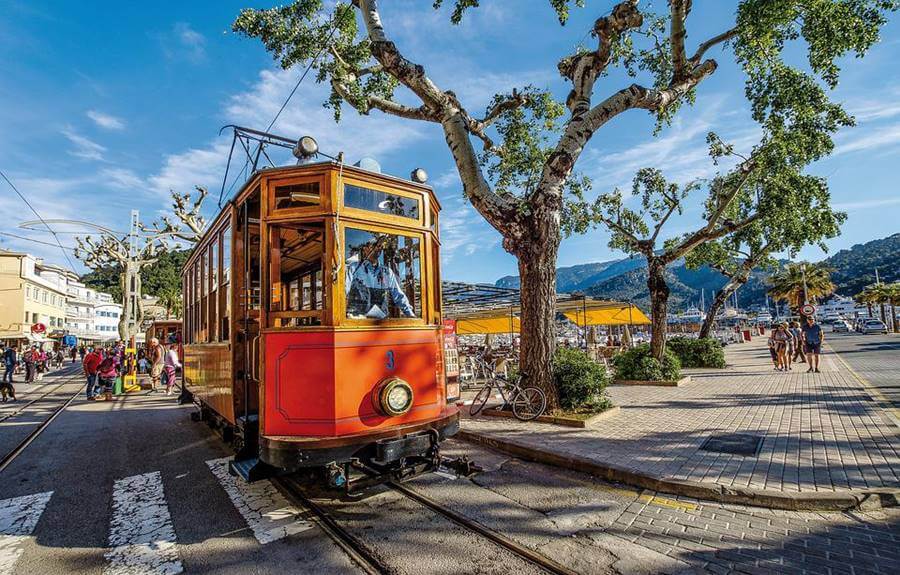 2. Pleasant Weather
Situated in southern Europe, Spain's climate features long summers and pleasant weather all year round. So you can expect to enjoy your stay, any time of the year!
3. Breathtaking Landscapes
One word sums up the natural landscapes of Spain: diverse. It features mountains such as the Pyrenees, the Picos de Europa, and the Sierra Nevada, which happens to be the southernmost ski resort in Europe. The lone desert in Europe, Cabo de Gata, can also be found in Spain.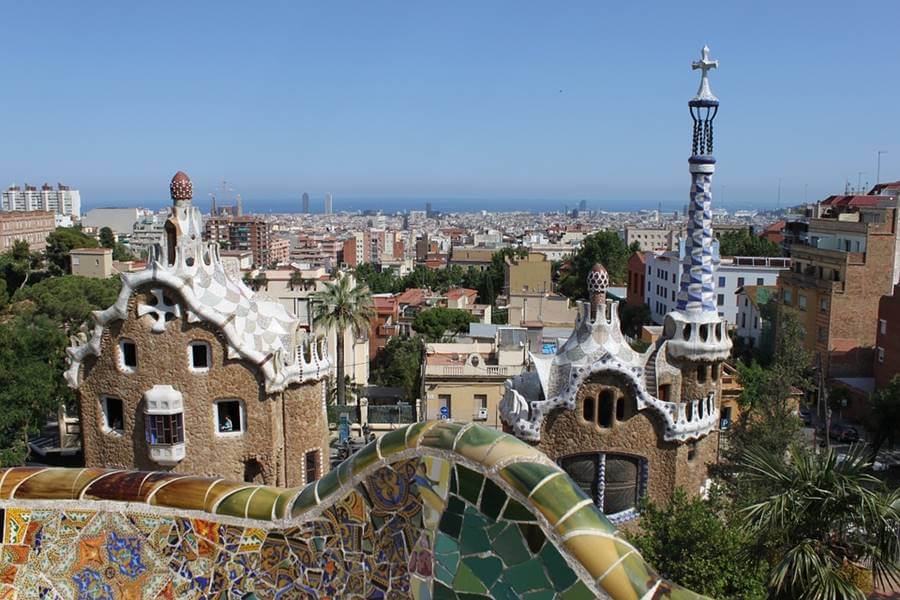 4. Gorgeous Islands
Every year, millions of people head to Spain's gorgeous islands. Among these are the Balearic Islands, the Canary Islands (i.e. Graciosa, Menorca, and Tenerife), and of course, the "party island" of Ibiza. How exciting!
5. Stunning Beaches
With almost 5,000 kilometres of coastline, it's not surprising that Spain has some of the most beautiful beaches in the world. In particular, the stunning Playa de Ses Illetes on Formentera Island — with its clear waters and sun-kissed white sand — is a top favourite among beach lovers!
6. Magnificent Architecture
The country is filled with magnificent architecture, from traditional to modern structures. Some of the most popular sites to visit include: the Guggenheim Museum in Bilbao; Antoni Gaudi's Sagrada Familia and Casa Batllo in Barcelona; the Great Mosque in Cordoba; the City of Arts and Sciences in Valencia; and the Gothic-style Cathedral of Saint Mary of the See in Seville, which happens to be the biggest cathedral in the world!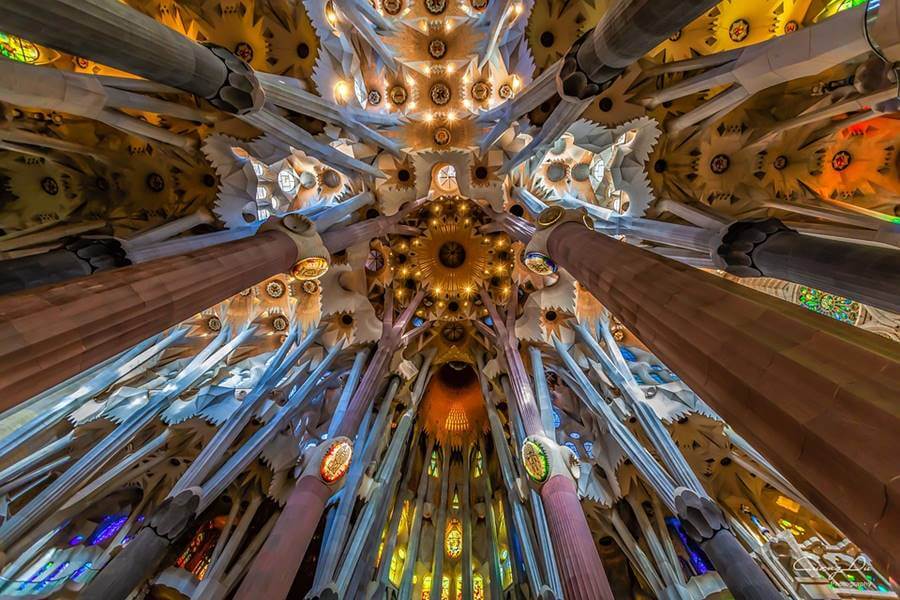 7. World Heritage Sites
Did you know that Spain has the third-most number of UNESCO World Heritage Sites in the world? All in all, there are 45 heritage sites in the country, such as the Alhambra fortress in Granada, the Roman aqueduct in Segovia, the ancient cave paintings in Altamira, and the pilgrimage route of Santiago de Compostela. These are all amazing historic and cultural sites, indeed!
Notably, the Alhambra fortress in Grenada is the most visited monument in Spain. It is also an excellent example of Islamic architecture.
8. Fun Festivals
Each town in Spain has its own "fiesta," where people come together to eat, drink, dance, and celebrate. Some of the most popular festivals include: the wine-drenching festival in La Rioja; the running of the bulls in Pamplona; and La Tomatina in Buñol, where people have fun throwing lots of tomatoes at each other. How interesting!
In addition, you might want to participate in these festivals as well: Las Fallas in Valencia, where giant statues are created and then burned; and La Tamborrada in Seville, during which people bang drums in the streets for 24 hours! Also worth witnessing are people jumping over bonfires at the Arizkun Festival, as well as the massive wine fight during the Haro Wine Festival.
9. World-Famous Art
Pablo Picasso, Salvador Dali, and Francisco de Goya are just some of Spain's world-famous artists. Across the country, you can marvel at magnificent masterpieces showcased in places like the Picasso Museum in Barcelona, the Dali Museum-Theatre in Catalonia, the Guggenheim Museum in Bilbao, the Barcelona Museum of Contemporary Art, and the Valencia Modern Art Institute.
Meanwhile, if you happen to be in Madrid, don't forget to visit three art museums that are situated in the heart of the city: the Reina Sofia Museum, the Prado Museum, and the Thyssen-Bornemisza Museum.
10. Flamenco Dance
This is a style of dance that originated in Spain and is now extremely popular worldwide. Flamenco dancers usually wear colourful, elaborate dresses, and dance to the traditional music of Spanish guitars. You could even try learning it yourself!
11. Spanish Food
Spanish cuisine is packed with lots of flavours; this is evident in dishes like chorizo, empanada, jamon, paella, and seafood stew. You should also dine in the country's many tapas bars and eateries, and enjoy hearty servings of tapas with chorizo, olives, potatoes, and other tasty ingredients.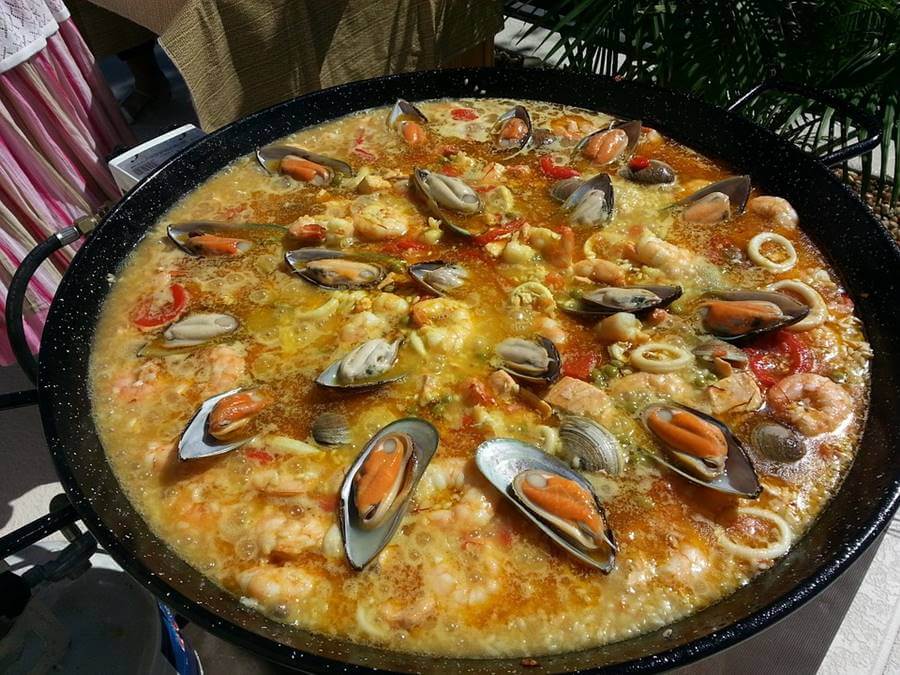 12. Spanish Wine
With almost three million hectares of vineyards, Spain is the third-largest producer of wine in the world, after France and Italy. Popular examples include the sherry, which comes from southern Spain, and sparkling wine, which comes from Catalonia. Cheers!
Summary
Without a doubt, a trip to Spain is one of the most memorable travel experiences you could ever have! An amazing culture, plenty of historic sites, world-famous art, unique festivals, delicious food, and more — all of these await those who are planning to visit this country.
Of course, before you go, be sure to check the travel requirements. Depending on your passport, you may need to apply for a Schengen tourist visa before being allowed to enter Spain. Moreover, take note of these travel tips for a hassle-free holiday!