Wondering where to go on your next vacation trip? How about going somewhere in South Asia… to a small, island nation on the Indian Ocean: Sri Lanka. This country is located near India and the Maldives, and is fast becoming a popular tourist destination.
Also Read: How to Apply for Sri Lanka eVisa Online
Sri Lanka, which was formerly known as Ceylon, has been dubbed as the "Pearl of the Indian Ocean," and for good reason. It has a rich, colourful history, a diverse culture, and even several World Heritage Sites. The country is also blessed with breathtaking natural wonders, unique wildlife, and much, much more. Keep on reading to learn more about why Sri Lanka should be on your travel bucket list!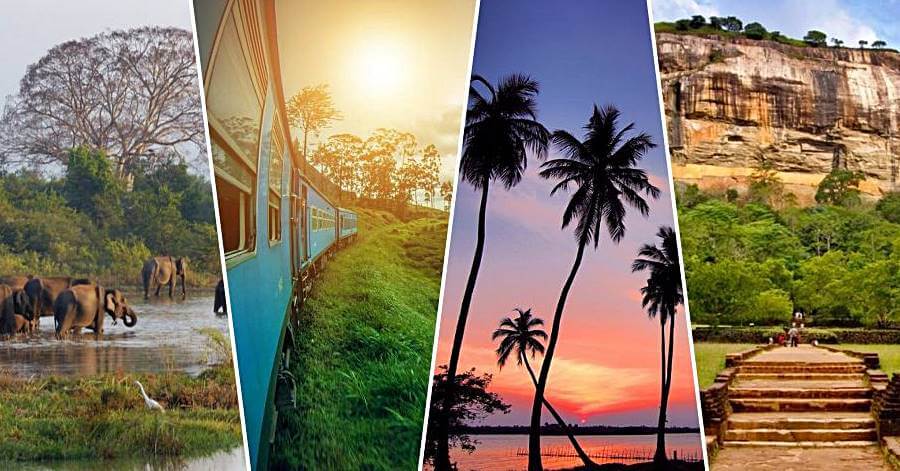 Top Reasons to Visit Sri Lanka
Did you know? Sri Lanka has two "capitals." Sri Jayawardenepura Kotte, or simply Kotte, is the legislative capital. Meanwhile, Colombo, the country's biggest city and financial capital, is the executive and judicial capital of Sri Lanka. Very interesting, right? Well, let's get to know more about this fascinating country!
1. Ease of Travel
Traveling from Dubai, UAE to Colombo, Sri Lanka is as easy as pie! According to the Emirates website, there are currently 22 weekly flights between the two cities.
Everyday, there are two direct flights from Dubai (DXB) to Colombo (CMB): one in the morning (2:40am) and another in the afternoon (4:10pm). In addition, every Sunday, there's a direct flight departing from Dubai at 10:10am. The duration of a direct flight is about four and a half hours.
Aside from these direct flights, Emirates also has a Dubai-Colombo flight that stops over at Male, the capital of Maldives. The flight leaves Dubai at 9:45am, stops over at Male for one and a half hours, then arrives at Colombo by 6:30pm.
As of this writing, Sri Lanka is open for tourists; COVID-19 vaccination is not required, and quarantine is no longer mandatory, either.
2. Great Accommodations
You can easily find good accommodations in Sri Lanka, no matter how big (or small) your budget is. There are budget hotels, guest houses, villas, and luxury hotels. Wherever you go, you will certainly find a cosy and comfortable place to stay!
3. Beautiful Beaches
Without a doubt, Sri Lanka has some of the most beautiful beaches on the planet. In particular, the north, west, and southern coasts feature stunning beaches, such as Bentota, Mirissa, Trincomalee, and Unawatuna. Golden sand, palm trees, gorgeous waters, and colourful coral reefs… here we come!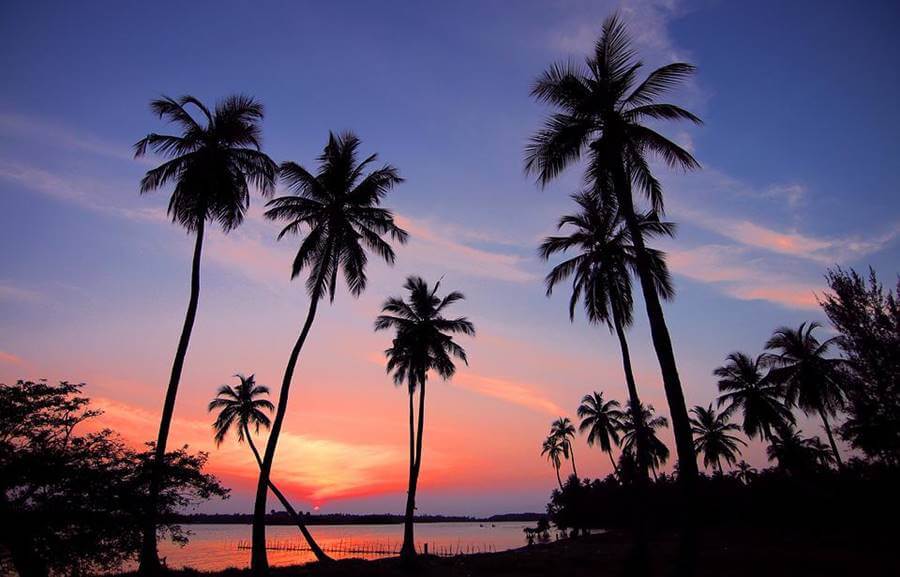 4. Thrilling Water Sports
Sri Lanka happens to have 1,600 kilometres of coastline, so there is no shortage of water sports for thrill seekers out there! If you like to go surfing, head to Arugam Bay at the eastern coast. From May to December, this place becomes a surfer's paradise! The same goes for several beaches in the southwestern part of the country, namely Hikkaduwa, Midigama, and Weligama.
Aside from surfing, other water activities that you can enjoy are water-skiing, sailing, snorkeling, and scuba diving. What's more, since Sri Lanka has more than 100 hundred rivers, along with lagoons and irrigation lakes, you can expect to have lots of time for canoeing and kayaking. Yay!
5. Amazing Wildlife
Animal lovers would be delighted to know that there are plenty of opportunities to explore Sri Lanka's amazing wildlife. In particular, there's Yala National Park, which is the best place to sight some leopards! Meanwhile, Uda Walawe National Park and Gal Oya National Park are worth a visit if you want to see Asian elephants.
Other than these beautiful animals, there is much more to see when you go on safari tours in the country. Get ready to see different species of birds, amphibians, reptiles, and mammals, including: spotted deer, monkeys, porcupines, civet cats, wild boars, ant eaters, squirrels, crocodiles, and many other animals.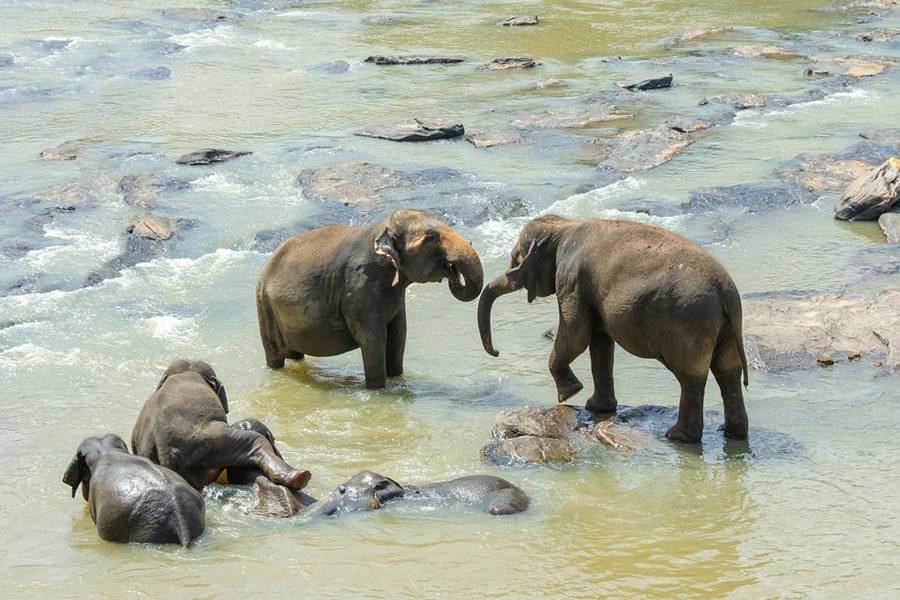 6. Marine Life
Would you like the chance to see turtles coming ashore to lay eggs? There are several conservation projects in Sri Lanka that you can visit for this experience. On the other hand, if you would like to see dolphins and whales, go to Trincomalee or Mirissa to get a glimpse of these beautiful marine animals.
7. History and Culture
Sri Lanka has a long history that dates back to 34,000 years! Ancient kingdoms ruled the land for centuries. Eventually, from the 1500s to the early 1900s, the country was partly colonised by the Portuguese, then the Dutch, then the British — before becoming independent in 1948.
Throughout its long, colourful history, the country also became home to people of different religions. Majority of the population are Buddhists, although there are some Hindus, Muslims, and people of other religions as well.
And so, it is not surprising to see a variety of cultures, structures, and cuisines in Sri Lanka. There are Buddhist temples and Hindu temples, along with churches, castles, and towers left by the Portuguese, Dutch, and British colonisers. In other words, the country is a remarkable "melting pot" of cultures, beliefs, and heritage!
8. Heritage Sites
Speaking of heritage, even if Sri Lanka is among the smallest countries in Asia, it is actually home to six UNESCO World Heritage Sites. These include the Dambulla Cave Temple (which houses 157 Buddhist statues); the 5th-century Rock Fortress of Sigiriya; the popular Temple of the Tooth in Kandy (which features a tooth relic of the Buddha); the Sinharaja Forest Reserve; and the ancient cities of Polonnaruwa and Anuradhapura.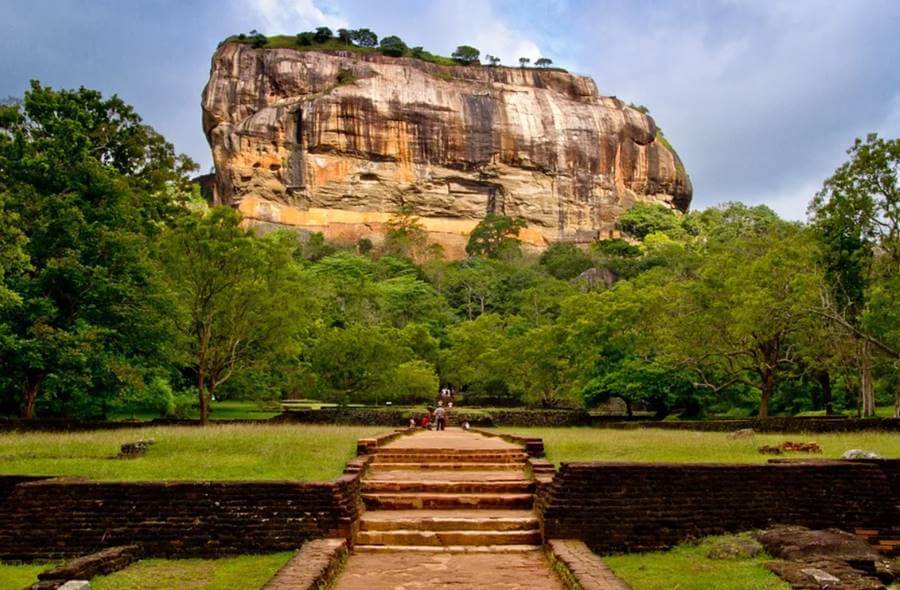 9. Tea Plantations
In 1867, a British planter, James Taylor, established the first tea plantation in Sri Lanka. Today, Ceylon black tea is recognised as among the best black teas in the world. The tea industry contributes more than USD 1.5 billion dollars to the local economy, so it plays a major role in Sri Lanka's development and progress, indeed.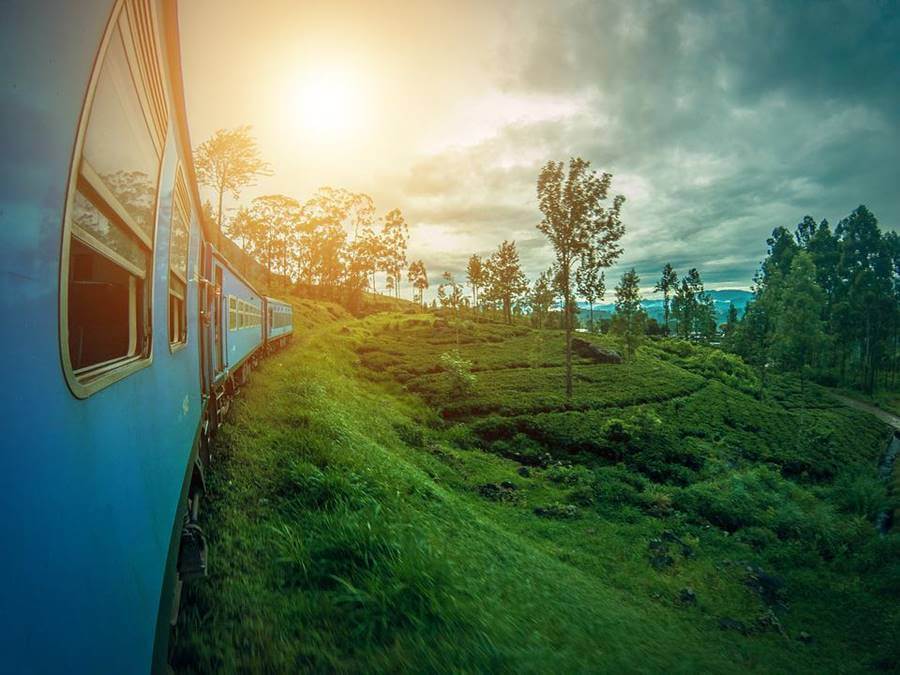 10. Delicious Food
What can you expect to eat in Sri Lanka? Well, there's plenty! First, there's seafood, which is not surprising since the country is surrounded by abundant waters. Cuttlefish, lobster, jumbo prawns, and squid are just some of the delicious seafood you can enjoy here. Have your fish fried, grilled, or poached… it all tastes really good!
Of course, other than seafood, be prepared to indulge in authentic Sri Lankan cuisine. This includes roti, curries, chicken, mutton, lentils, vegetables, and fruits. If you're a vegetarian, then don't worry because you will definitely not go hungry in Sri Lanka!
11. Friendly and Hospitable People
Due to its long and colourful history, Sri Lanka today is a multi-ethnic and multi-cultural society. But despite having different ethnicities and religions, everyone gets along harmoniously. Moreover, the people are welcoming, friendly, and hospitable. They will not hesitate to give you a smile and a warm greeting, as you walk along the streets.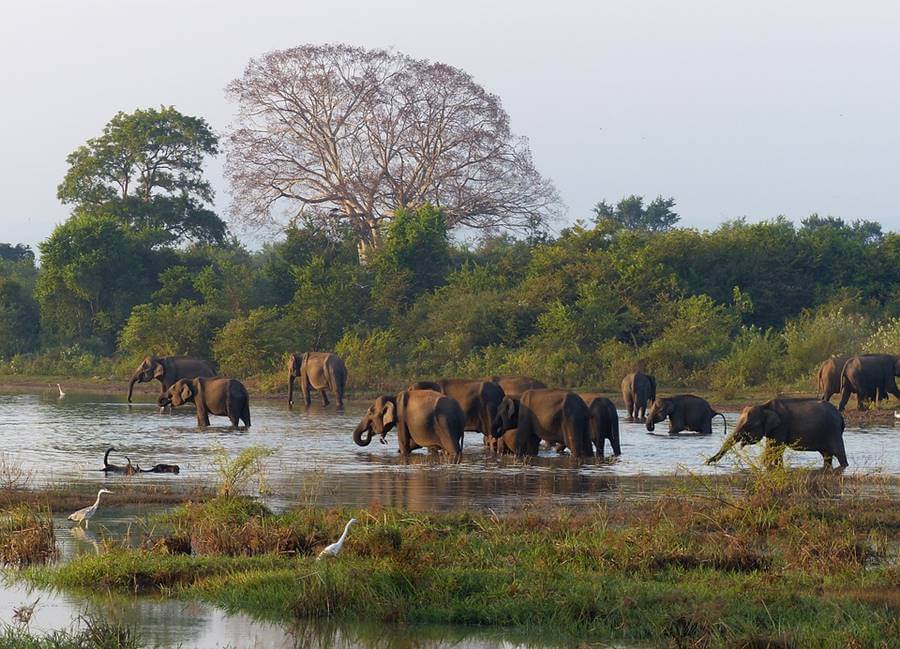 Summary
As you can see, Sri Lanka is a country that's filled with natural beauty, a rich cultural heritage, and beautiful people. Now we know why it's being hailed as the "Pearl of the Indian Ocean." Sri Lanka is certainly a must-visit travel destination for everyone!
Before you plan a visit to Sri Lanka, though, be sure to check the country's entry requirements. Depending on your passport, you may need to apply for a tourist visa. Fortunately, you can easily apply for a Sri Lankan eVisa online; simply read this article to learn more about it. Happy travels!!