Though there are plenty of places to see and things to do across the seven emirates of the UAE, you might be planning to visit other exciting destinations as well. In this article, we will explore an island country located on the Indian Ocean: Maldives.
Officially known as the Republic of Maldives, the country is situated southwest of Sri Lanka. The capital and most populated city is Malé, which is often called "King's Island," as this is where the early royal dynasties ruled for many generations. Typically known as an archipelago of beautiful islands, gorgeous beaches, and pristine atolls — Maldives is both an exciting and luxurious destination for many global travelers!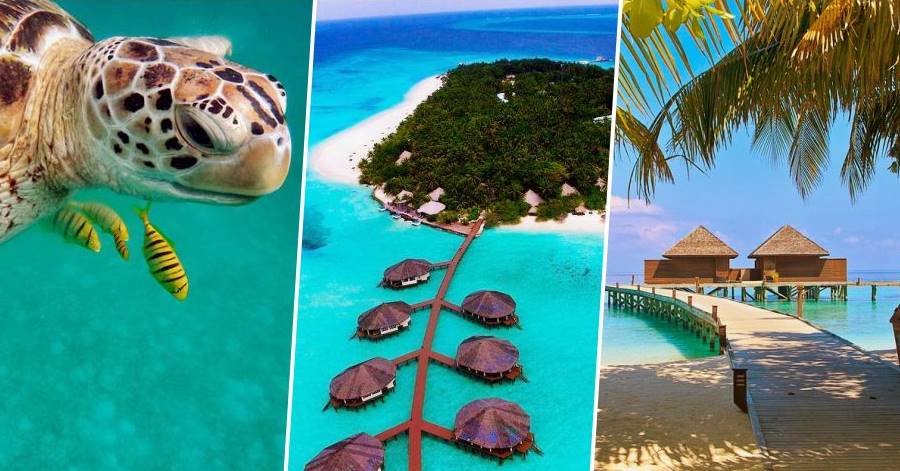 Top Reasons to Visit Maldives
Maldives is composed of 1,192 coral islands and 26 atolls — an idyllic tropical paradise that many people include in their bucket list. Why should you visit this island country? We've gathered a list of the top reasons why Maldives should be on your list, too!
1. Ease of Travel
Despite the current pandemic, Maldives is now open for tourists and quarantine is not mandatory. You can get there via direct flights from Dubai, Hong Kong, Singapore, and other cities. All international flights arrive at the capital, Malé, after which you will be transferred to a ferry or a sea plane to reach your island destination.
The average flight time from Dubai to Maldives is about 4 hours and 16 minutes. There are about 84 flights per week, including flights with Emirates airlines.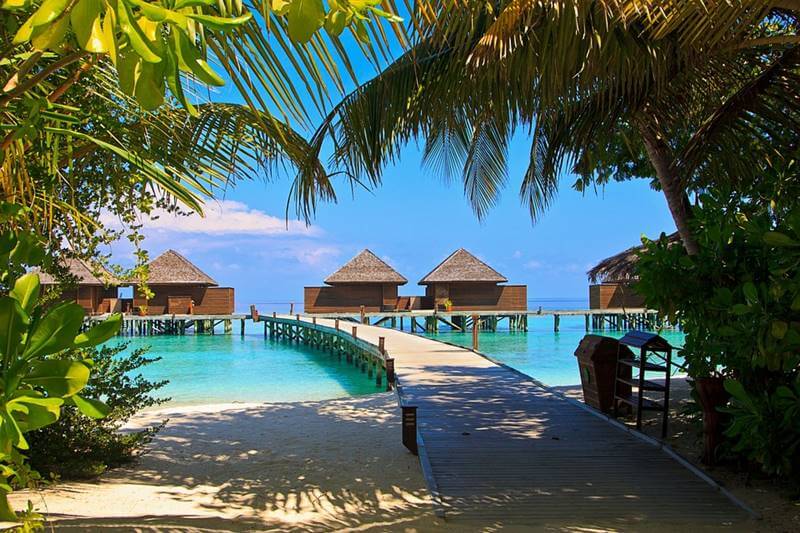 2. Nature Lover's Haven
Palm trees, white sand beaches, pristine waters, clear blue skies — these are just some of the sights that will take your breath away when you're in Maldives. Imagine waking up to a magical sunrise, experiencing the beauty of the land and ocean all day, before winding down to a relaxing sunset. Ahh… this is the life!
At night, you can lie down on the beach and gaze up at the millions of stars across the night sky. These are just some of the marvelous sights that await travelers at Maldives!
3. Exciting Water Sports
Other than swimming, get ready for lots of water sports and other exciting activities! Picture this: riding a sailboat and having a "close encounter" with sea turtles, manta rays, and dolphins. How about snorkeling along the coral reefs and swimming with schools of colorful fishes? You could go kayaking and canoeing, too!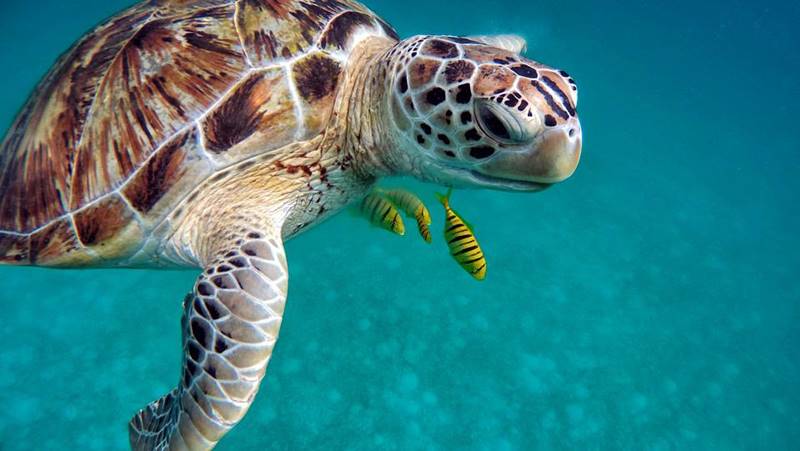 4. Scuba Diving
Speaking of water sports, scuba diving is among the most popular tourist activities in Maldives. Whether you're a beginner or advanced diver, you can explore the numerous diving sites around the islands — and be mesmerized by the abundant marine life!
5. Honeymoon Destination
Imagine having an island hut or villa all to yourselves, walking hand in hand along the beautiful beach, and having an intimate seaside dinner for two… It's really not surprising why many couples decide to choose Maldives as their honeymoon destination! It's the best place to enjoy nature's beauty, while simply enjoying each other's company.
6. Family-Friendly Activities
Of course, families are also bound to have a grand time in these gorgeous islands. For parents with teens and older children, there's snorkeling, kayaking, sailing, and other water sports. Meanwhile, parents don't have to worry about younger kids — as most resorts have a "Kids' Club" that prepare lots of fun activities and games for the little ones!
7. Luxurious Experience
Once you reach the capital, Malé, you are likely to ride a seaplane before reaching your island resort. Indeed, riding a seaplane is already an exciting and luxurious experience in itself! Upon arriving at the resort, you can take your pick from seaside huts, "overwater" villas, private pools, personal butlers, and much, much more. There are also "underwater" villas with wall-sized windows, where you can watch colorful marine life from the safety of your room. You'll have to see it, to believe it!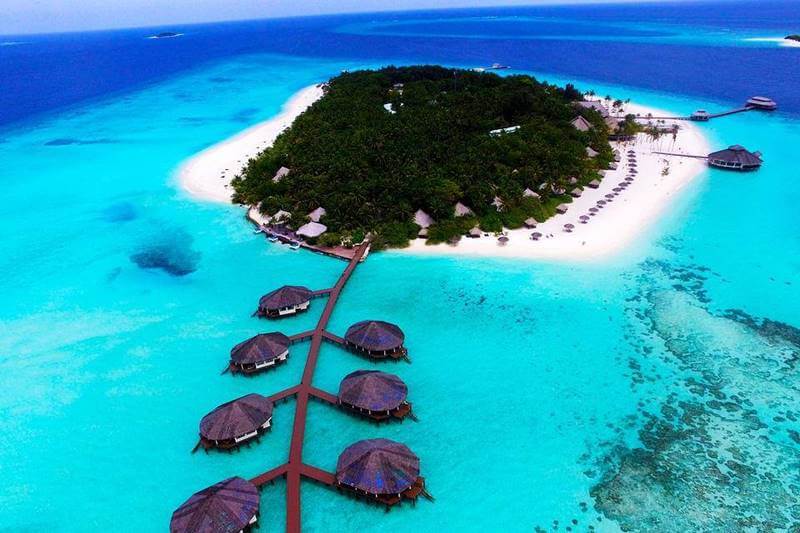 8. Delicious Food
Speaking of luxury, most resorts have restaurants run by Michelin-starred chefs, so you can expect to dine on lavish, delicious food! Many hotels serve international cuisine, although you shouldn't miss the local dishes as well. If you go to the cities or in some rural areas, there are restaurants serving fresh seafood, spicy fish cakes, and other goodies.
9. Privacy and Safety
Since Maldives is composed of more than 1,000 islands — most resorts are located on private islands that cater to guests and staff only. Hence, you don't have to worry about overcrowding and social distancing! As mentioned earlier, there are private villas with their own private pools, so you can expect to enjoy your luxury vacation in peace.
10. Nearby Destinations
After staying at Maldives, why not visit nearby destinations as well? From Malé, you can take a short, connecting flight to Colombo, the capital of Sri Lanka. This country is rich in culture, history, and natural wonders — so you should definitely pay a visit!
Aside from Sri Lanka, there are direct flights from Maldives to other countries, too: India, Thailand, Singapore, and even Bali, Indonesia. All of these destinations are just a few hours by plane from Maldives.
11. Paradise… Gone Soon?
Here's the thing: Maldives is the lowest-lying country in the world; it lies only 1.3 meters above sea level. In a few years time — due to rising sea levels — many locations in this island country might become uninhabitable. So if Maldives is in your travel bucket list, now is the best time to come and visit!
Travel Reminders
Before booking a flight to Maldives, be sure to take note of these important reminders:
Stay in registered facilities. When making reservations, see to it that the hotel or resort is included in this list of facilities registered with the Ministry of Tourism.
Undergo a PCR Test. You need to have a negative COVID-19 PCR test result, and the test must be done no more than four days (96 hours) before departure. Your certificate must indicate your name, name and address of the testing laboratory, type of test, date of sampling, and the result.
Get vaccinated. Only tourists who have completed the recommended dose(s) of a COVID-19 vaccine can enter the country. At least 14 days should have passed since the traveler received the last dose.
Prepare necessary documents. In addition to your passport and other travel-related documents, you'll need to fill up an online Immigration and Health Self Declaration Form within 48 hours before your flight.
Summary
As you can see, there are additional travel requirements to be done because of the pandemic. These protocols apply not only to Maldives, but in most countries around the world. After all, it's better to be safe than sorry, and we should be careful always!
We hope that the above list has been helpful, especially if you are thinking about visiting the amazing island country of Maldives. In the meantime, here is another useful list: visa-free countries for Philippine passport holders. Happy and safe travels!