Egypt has been described as the "cradle of world civilisation," inspiring awe and mystery among people worldwide. Numerous movies have been made about Egypt and its rich history. If you're a fan of "The Mummy," "The Scorpion King," and other films based on ancient Egypt, then you should definitely consider visiting this beautiful country!
Also Read: How To Apply For An Egypt Tourist Visa in Dubai
Majestic monuments, breathtaking natural wonders, museums, luxury hotels, delicious food — these are just some of the things that you can look forward to in Egypt. Keep on reading for an extensive list of the reasons why you should travel to this country.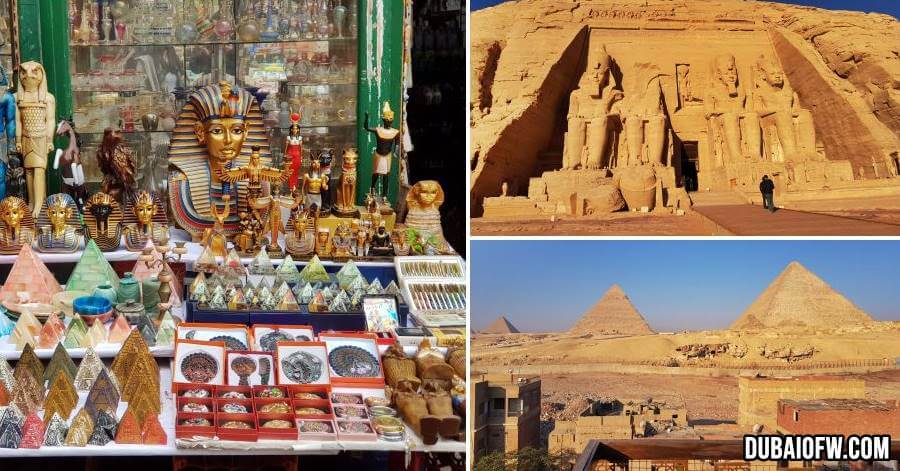 Top Reasons to Visit Egypt
Planning a trip to Egypt can be daunting, especially if you're a first-time visitor. There are simply so many places to see, yet so little time! But don't worry, we have gathered a list of the places and things that you shouldn't miss when you visit this country:
1. Ease of Travel
Traveling between Egypt and the UAE shouldn't be a problem since there are many flights between the two cities. According to the official website of Emirates, there are currently 20 weekly flights between Dubai (DXB) and Cairo (CAI), the capital of Egypt.
Everyday, there are two direct flights from DXB to CAI: one that departs in the morning (8:15am), and another that leaves in the afternoon (3:15pm). In addition, from Tuesdays to Sundays, there's an evening flight that departs at 9:55pm. Travel time between the two cities is only about three hours and 50 minutes.
As of this writing, the Emirates website also states that Egypt is open to tourists. Quarantine is not mandatory, and COVID-19 vaccination is not required.
2. Accommodation Options
Egypt has a variety of accommodations to suit every budget. On one hand, there are luxury resorts and hotels; however, there are many guest houses and budget hotels, too. Whether you're staying in the city or traveling to a remote desert village, you can expect to find a range of accommodations within your budget and preference.
3. Alexandria
And now, let's talk about one of Egypt's historic cities. Alexandria was established in 300 years B.C. by none other than Alexander the Great. It is famous for the Lighthouse (Pharos) of Alexandria, which was one of the Seven Wonders of the Ancient World, as well as the Necropolis — one of the Seven Wonders of the Middle Ages.
Of course, let's not forget that Alexandria is also famous for its Great Library. With more than 500,000 books, it is considered as the largest library in the ancient world. Unfortunately, the library was destroyed in the 14th century during an earthquake. Nevertheless, Alexandria remains an enchanting city that captivates many travelers.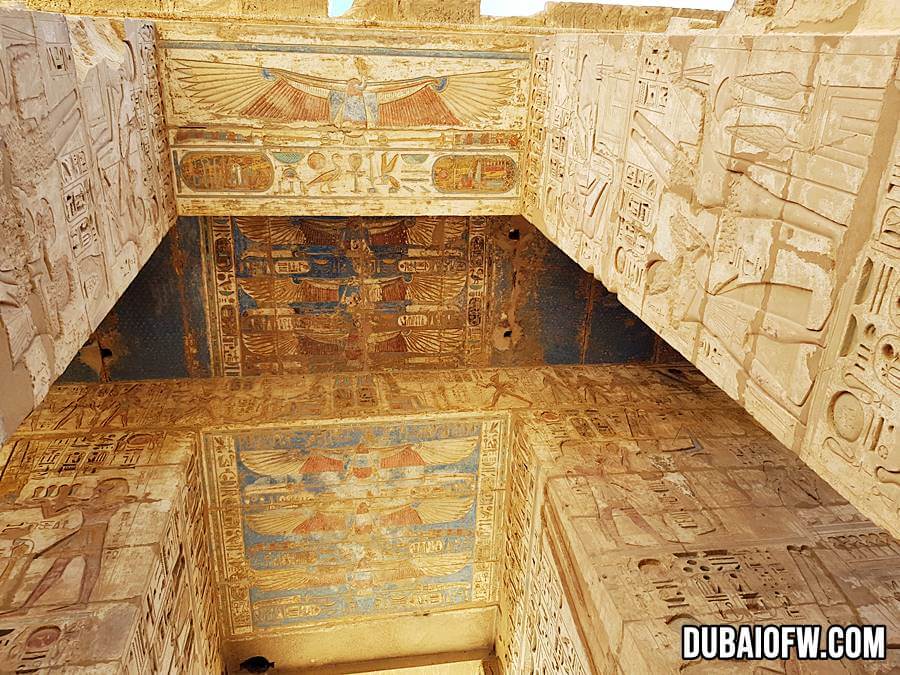 4. Egyptian Museum
The Egyptian Museum, situated in the centre of Cairo, was established in 1835. It features more than 150,000 artifacts, including mummies and antique statues.
Pretty soon, there will also be a brand new attraction: Grand Egyptian Museum (GEM), which is located near Giza and is set to be the country's premiere antiquity museum. It was supposed to open in 2021, but the opening date was postponed to late 2022.
The upcoming Grand Egyptian Museum will feature more than 100,000 artifacts, some of which go back 7,000 years! Among these items are objects that were found in Pharaoh Tutankhamun's resting place. The museum will also feature virtual reality exhibits and other state-of-the-art technology.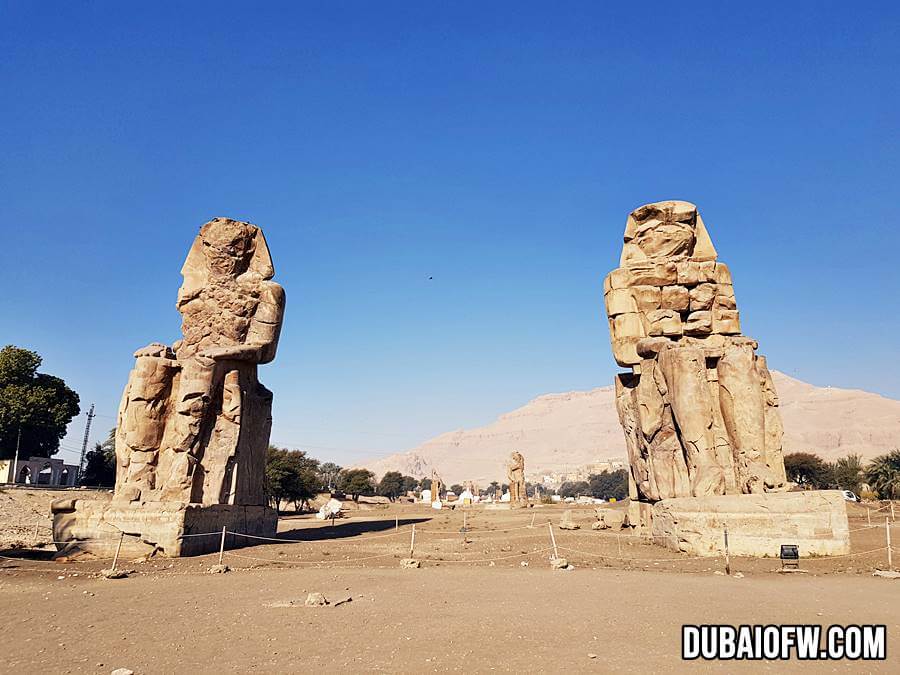 5. Coptic Museum
In 1908, the Coptic Museum was built in "Old Cairo." If you are eager to learn more about early Christian history, then you shouldn't miss visiting this place, which offers a vast selection of medieval art, as well as textiles created by Coptic weavers.
6. Abu Simbel Temple
Pharaoh Ramses III built the Abu Simbel Temple in the 13th century B.C. Notably, the temple was designed to be a "link" between heaven and earth. Today, it is a UNESCO World Heritage Site visited by many tourists each year.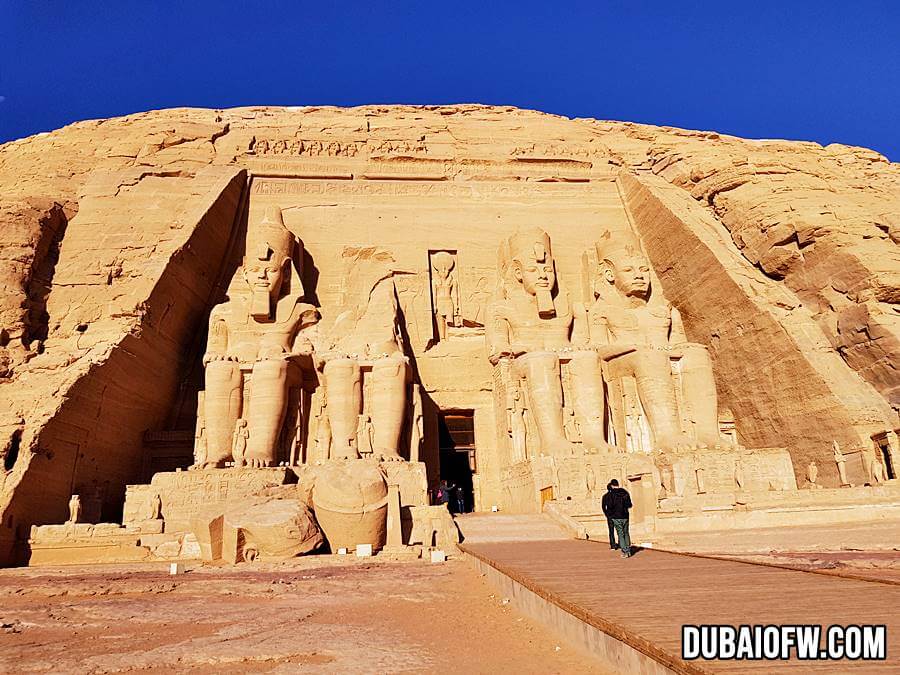 7. Mount Sinai
According to the Bible, God appeared to Moses and presented him with the Ten Commandments in Mount Sinai. Hence, it not surprising that this mountain, which is also called Jebel Musa or "mountain of Moses," is regarded as a sacred site by Jews, Christians, and other major religions.
Standing at 2,285 metres above sea level, Mount Sinai is an amazing sight to behold, and thousands of pilgrims visit this place every year.
8. Saint Catherine's Monastery
Located on the foot of Mount Sinai is Saint Catherine's Monastery, which was established in the 6th century. Being home to several monks, it is one of the world's oldest Christian monasteries that still operate today. It also houses the oldest continually operating library in the world… No wonder it's a UNESCO World Heritage Site!
The monastery is said to be built on the site where God appeared to Moses as a burning bush. The structure has had a rich and colourful history. During the 9th or 10th century, the intact body of Saint Catherine was discovered by monks in a nearby mountain. Therefore, the monastery was eventually renamed as St. Catherine.
9. Pyramids of Giza
Of course, a visit to Egypt would not be complete without going to the world-famous Pyramids of Giza. Established around 4,500 years ago — from 2620 to 2500 B.C. — the site is the only one of the Seven Wonders of the Ancient World that still remains.
The pyramids primarily served as burial places for the deceased pharaoh, and was filled with priceless treasures. In ancient Egypt, the Pharaoh was regarded as "divine," and a royal burial is believed to help him "ascend" successfully to the afterlife.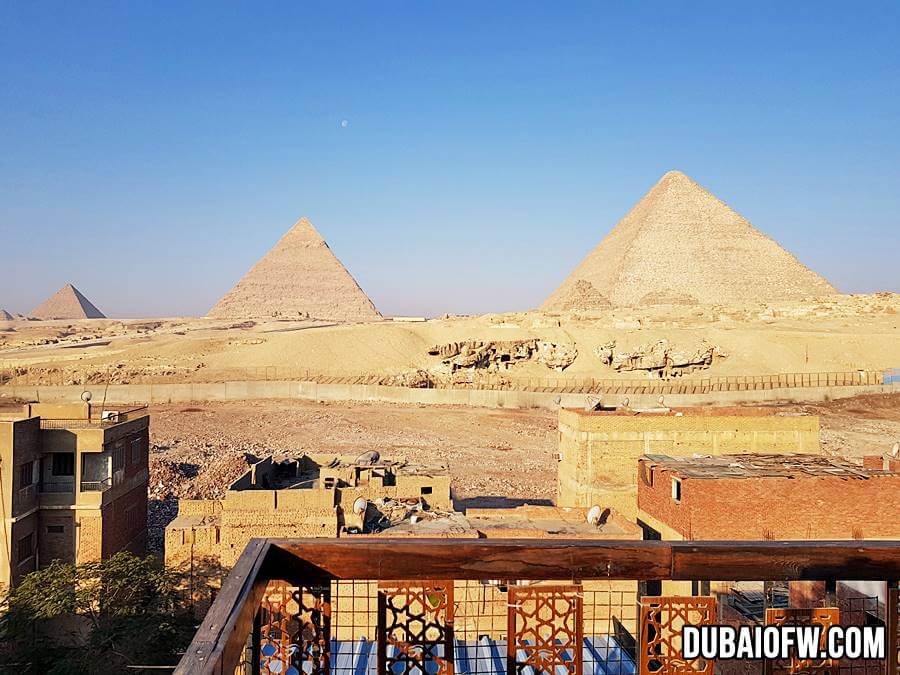 10. The Sphinx
Situated near the Pyramids of Giza is the Sphinx, which is a majestic statue that stands "guard" over the pyramids. A mythical creature that has the head of a man and the body of a lion, the Sphinx is now one of the most photographed attractions in Egypt!
11. Step Pyramid of Djoser
Dating back to 27th century B.C., the Step Pyramid of Djoser is the oldest stone building in the country. It is located in the heart of an ancient burial complex, the Saqqara necropolis. In 1979, the Step Pyramid was declared as a UNESCO World Heritage Site.
12. River Nile
Since ancient times, the Nile has been the centre of Egyptian civilisation. It plays a major role in food production, irrigation, transportation, and tourism. These days, you can explore the Nile by taking a cruise, which could also take you to different sights and destinations that are situated along this historic river.
13. Red Sea
The Red Sea is a popular destination among tourists, divers, and water sports enthusiasts. You can choose from a list of holiday resorts, fishing villages, and ancient port towns along the coast. Be mesmerised by the Red Sea's turquoise waters, while participating in water sports activities like snorkeling and scuba diving.
14. Ras Muhammad National Park
Speaking of water sports, consider paying a visit to Ras Muhammad National Park, which is located along the Red Sea. The national park features colourful coral reefs, a thriving marine life (e.g. dolphins), and breathtaking waterscapes. You will definitely have fun snorkeling and scuba diving here!
15. Sahara Desert
Sahara Desert, the largest in the world, spans over several countries, including Algeria, Libya, Morocco, Sudan, Chad, and Egypt. The best way to explore this amazing landscape is by going on a desert safari! You can ride a 4×4, go sandboarding, explore nature, and get to know local desert communities when you go on a desert safari.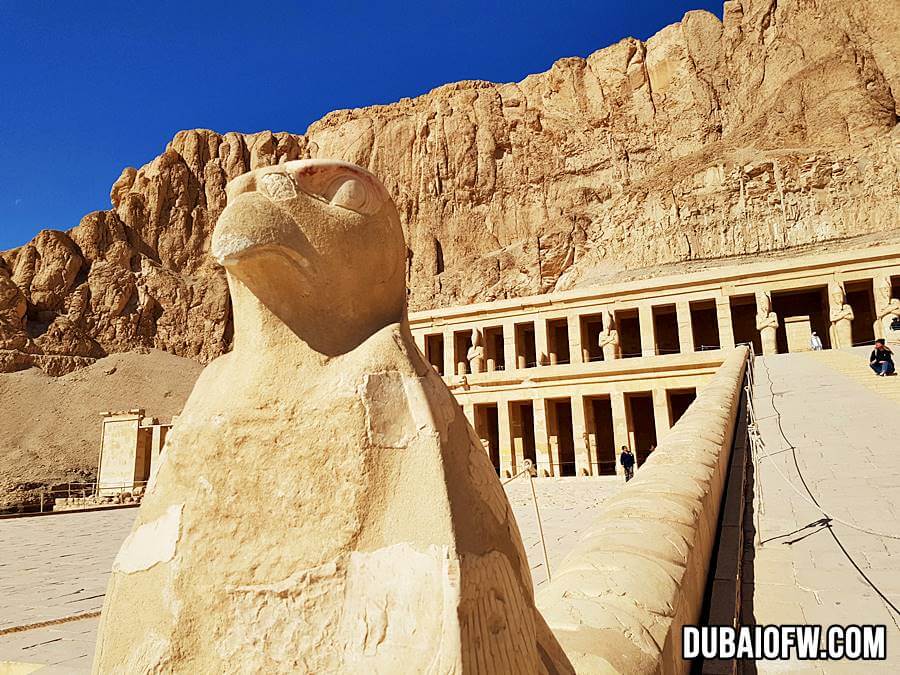 16. Siwa Oasis
Siwa is an ancient city that has been inhabited since 9000 years B.C., but it was only during the 1980s when modern technology began to be introduced here. The reason is because Siwa is perhaps the most remote Egyptian oasis there is. Its population consists mainly of ethnic Berbers, who still use their own language. There is also a Siwa Museum, where you can learn more about the Berbers and their unique culture.
17. Luxor
Luxor is another popular destination, located in the southern part of Egypt. Here, you can explore the amazing city of Luxor, which includes the Luxor Temple, as well as the village of Karnak. Moreover, there's another exciting destination right across this city.
18. Valley of the Kings
Right across from the city of Luxor is the Valley of the Kings, where many pharaohs' tombs are located. So far, 63 tombs have been discovered in this place. Perhaps the most famous of these is Pharaoh Tutankhamun's tomb, which was discovered by Howard Carter in 1922 and is one of the most popular sites visited by tourists.
Of course, if there's a Valley of the Kings, there's a Valley of the Queens, which is also located across Luxor. Here, you will see the famous Temple of Hatshepsut and many other interesting finds.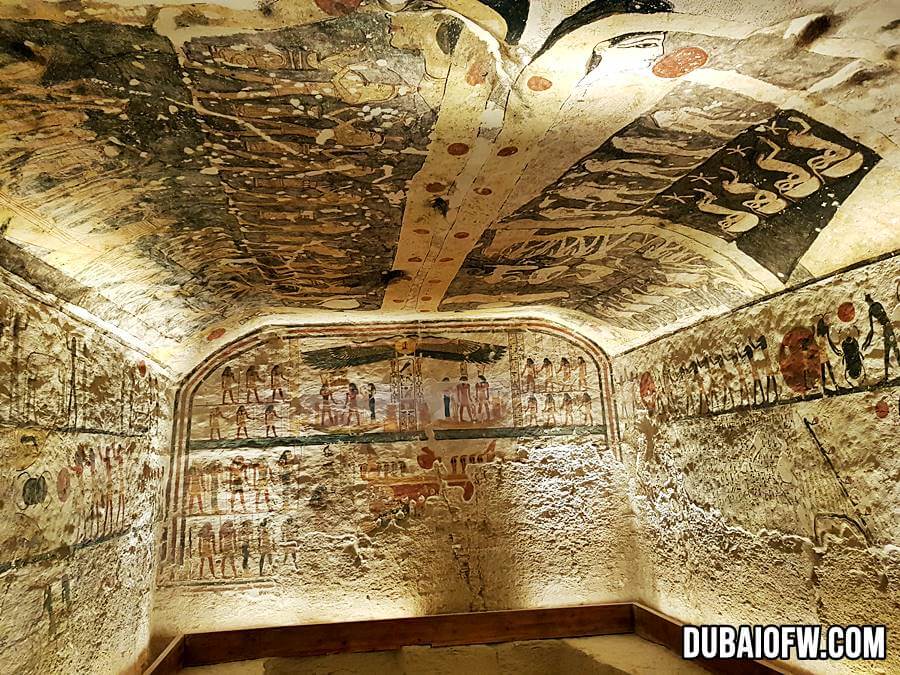 19. Egyptian Cuisine
When you dine in an Egyptian restaurant, the food usually features mezze, which is actually comprised of not just one, but several delicious dishes, including vegetarian food. Meanwhile, if you buy from street food vendors, you can also enjoy a variety of yummy dishes, including the now popular shawarma.
20. Shopping
Whether you're in Cairo, Luxor, or other cities across Egypt, you will find traditional markets selling all sorts of goods. There are textiles, jewellery, perfumes, spices, handicrafts, and many other items. One of the most popular places is Khan al-Khalili, which is located in Cairo. Here, you can buy lots of gifts and travel souvenirs!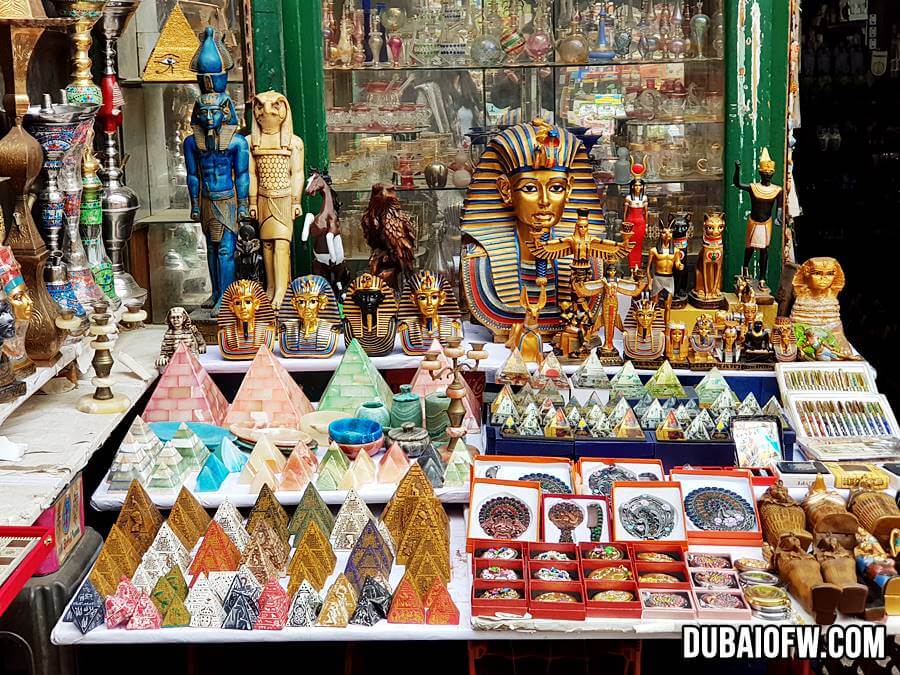 Summary
Indeed, there is never a dull moment when you come to Egypt. There are so many places to see, so much ancient history to discover, and a unique culture to explore. You are bound to make lots of exciting memories when you visit this country!
While planning a trip to Egypt, be sure to check the travel requirements. Depending on your passport, you may need to get a tourist visa in advance. At this point, check out this guide on how to apply for an Egypt tourist visa, to get you started!