Have you ever watched "Eat Pray Love" starring Julia Roberts? There's a scene in that movie that features a beautiful beach in Bali, Indonesia. If you have never been to Bali, then you should definitely consider paying a visit to this amazing place soon!
Bali is a province in Indonesia, one of the neighbouring countries of the Philippines. The province is composed of Bali Island, along with several smaller islands. Bali is perhaps Indonesia's most famous tourist destination… and in this article, we'll get to know 14 awesome reasons why!
Top Reasons to Visit Bali, Indonesia
Beautiful beaches, lush mountain ranges, unique temples… Bali is a place filled with natural as well as cultural wonders. Here are the top reasons why you should include this stunning island destination in your travel bucket list!
1. Ease of Travel
As of March 2022, Bali opened for travelers once again. Depending on your passport, you may either go visa-free or obtain a visa on arrival. Quarantine is no longer mandatory.
Meanwhile, based on the official website of Emirates, there are five weekly flights from Dubai (DXB) to Denpasar (DPS), the capital of Bali. Every Monday, Tuesday, Thursday, Friday, and Sunday, there's a morning flight that leaves Dubai at 9:10am and arrives at Denpasar at 10:20pm. The duration of the flight is around 9 hours and 10 minutes.
2. Good Weather Year-Round
The weather in Bali is typically warm and humid all throughout the year, with daily temperatures ranging between 29 and 30 degrees Celsius. There are two seasons: the dry season between April and September, and the wet season between November and March.
Even during the wet season, however, the rain doesn't pour all day long! As long as you bring an umbrella whenever you go out, you'll be okay. Furthermore, don't forget to wear sunscreen and bring bottled water to stay hydrated while traveling.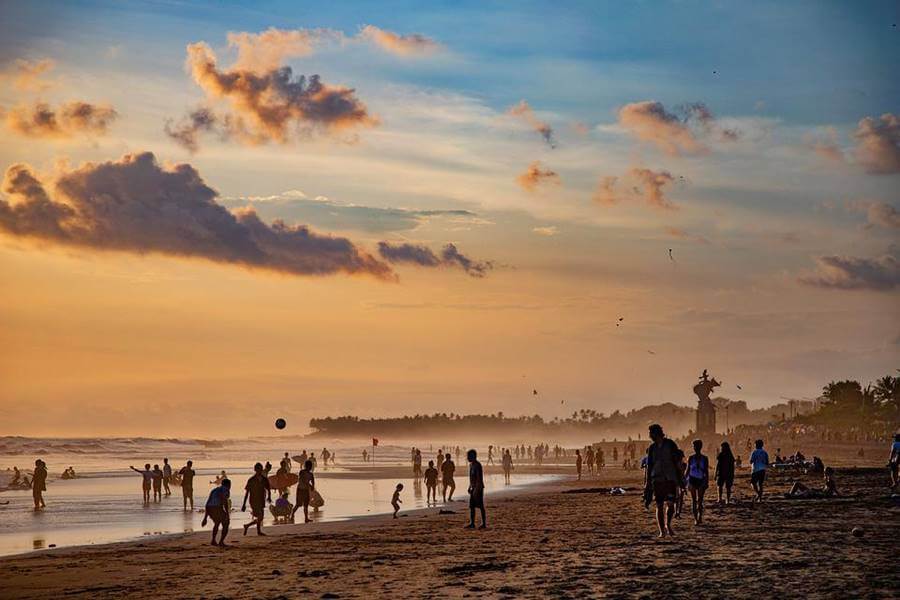 3. Accommodation Options
Whether you're traveling on a budget or willing to "splurge," you are bound to find great accommodations in Bali. There are luxury hotels and resorts, budget hotels, and even guesthouses where you can expect to have a comfortable stay.
4. Beautiful Beaches
"Beautiful beach" is usually the first thing that comes to mind when people talk about Bali. The islands have some of the most stunning beaches in the world, including: Echo Beach, Jimbaran Bay, Keramas Beach, Nusa Dua Beach, Samur Beach, Seminyak Beach, and Thomas Beach. Of course, let's not forget Padang Padang Beach, which happens to be the setting for the famous Julie Roberts' film, "Eat Pray Love."
5. Water Sports
Speaking of beaches, get ready to enjoy a wide range of water sports in Bali. Each beach is different, though some of the most common water activities available are swimming, surfing, snorkeling, and scuba diving. You could also go underwater "sea walking," and enjoy looking at the colourful fish and marine life around the coasts.
6. Hiking Adventure
Other than gorgeous beaches, Bali also has lush mountain ranges that you can explore. Here are some of the most popular hiking destinations: Campuhan Ridge Walk, Lake Tamblingan Trek, and West Bali National Park. Please note that it is better to go hiking during the dry season (April to September) so that the mountain trails are not slippery.
7. Visit a Volcano
Interested in exploring a volcano on the island? Consider hiking to Gunung Batur (Mount Batur), an active volcano that erupts every few years. Of course, be sure to travel with a local guide, and take note of the latest announcements and travel advisories regarding natural disasters and other precautions.
On the other hand, if you want to see the volcano, but you'd rather not take the two to three hour hike to the peak — visit a nearby village instead. Head to Penelokan village in Kintamani, where there are many great spots with Gunung Batur as your backdrop.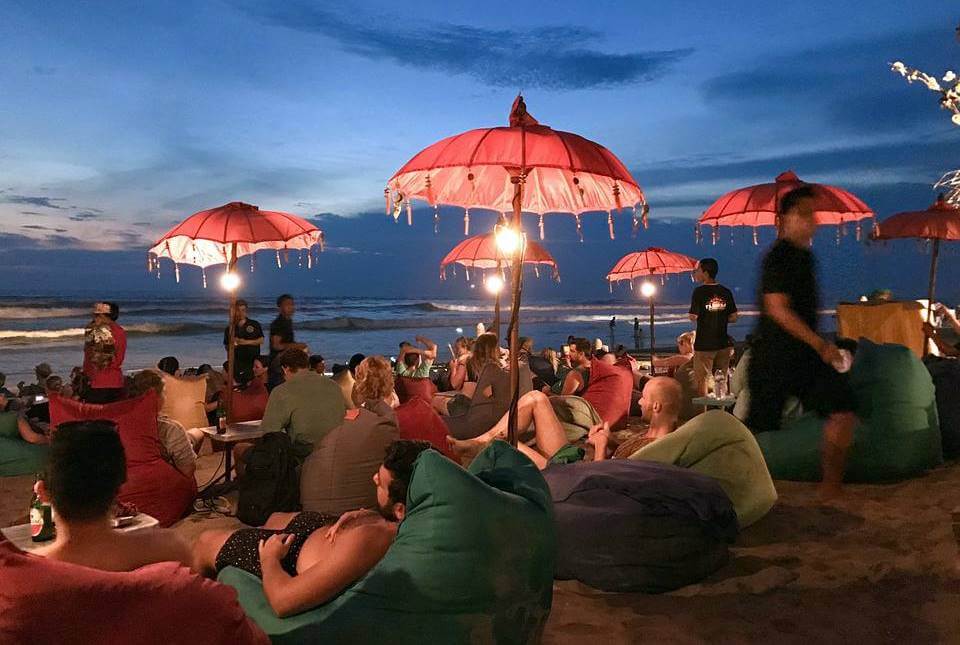 8. Rice Terraces
Just as there are rice terraces in the Philippines, there are rice terraces in Bali, too. After all, rice is a staple food in both countries. Some of the most popular rice terraces in Bali include Belimbing, Tegalalang, and Jatiluwih. Aside from these, there are many other local rice fields around the island that are definitely "Instagram" worthy!
Notably, the Jatiluwih Rice Terraces is known for using a unique water irrigation system, and is recognized as a UNESCO World Heritage Site. Cool!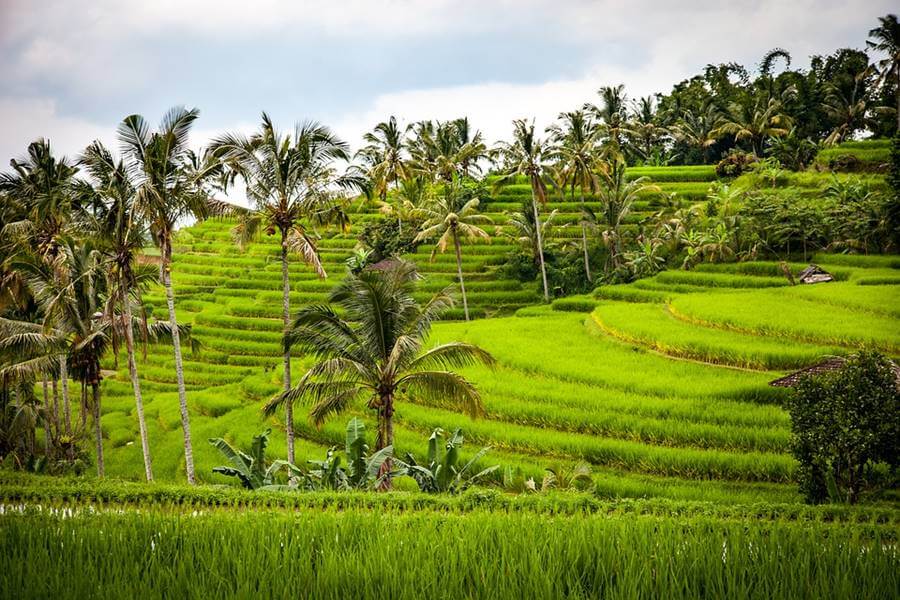 9. Amazing Temples
There are more than 20,000 Balinese Hindu temples, also known as "pura," in Bali. These temples are located in family compounds as well as in larger, community areas. There are small temples, big temples — where offerings such as flowers, candy, and incense are placed.
Some of the most popular temples in Bali are in Goa Lawah, Gunung Lebah, Tanah Lot, and Ulun Danu. Please remember that before going inside the sacred temple grounds, you will need to wear a "sarong" or traditional dress. If you don't have one, don't worry because most temples have sarongs that visitors can rent.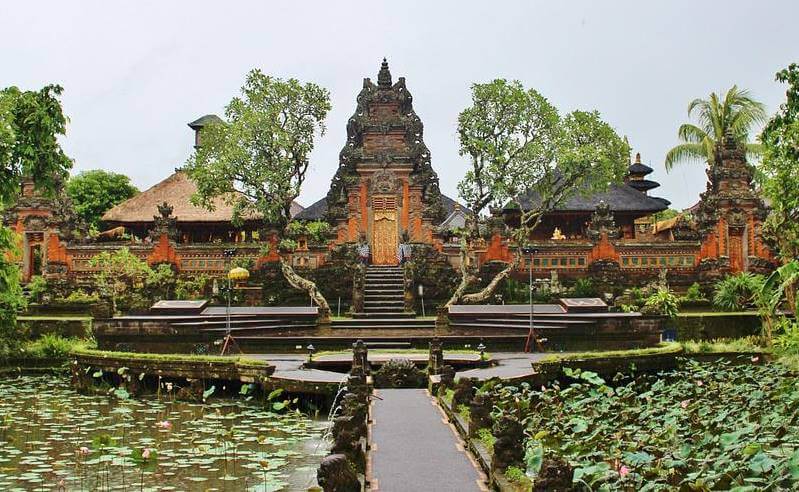 10. Arts and Culture
Throughout the year, several festivals are held in Bali: Balinese New Year, Bali Art Festival, Bali Kite Festival, Bali Spirit Festival, Ubud Food Festival, Omed-omedan, Ngembak Geni, and Perang Pandan, to name a few. Each festival celebrates a unique part of Balinese art and culture. There are dance performances, food festivals, and other activities that you will surely enjoy!
11. Coffee Haven
Indonesia is a major exporter of coffee, and there are parts of Bali where coffee is grown by many local farmers. There are also plenty of coffee shops everywhere you go, in the highlands and in the beach communities.
Interestingly, the word's most expensive coffee — Kopi Luwak — is produced here. This is made of coffee cherries that have been partially digested by the civet cat, an animal that is native to the islands.
12. Delicious Food
Balinese cuisine offers dishes that are filled with lots of flavour. Some of the most popular dishes are: ayam pelalah (chicken dish with Indian herbs and spices); babi guling (roasted suckling pig), iga babi (pork ribs), ikan bakar (grilled fish), satay (cooked meat or fish on sticks), and nasi campur (rice mixed with meat, vegetables, eggs, and peanuts). Be sure to add some sambal (spicy paste) to your meals, especially if you like spicy food!
13. Friendly People
The people of Bali are generally friendly, approachable, and hospitable. They are willing to answer your questions and inquiries, and always have welcoming smiles and warm greetings for visitors.
14. Shopping Destination
You'll enjoy shopping in Bali; the prices are generally affordable and you can even "haggle" in some places! If you are looking for Balinese art, fabrics, ceramics, and handicrafts — head to Ubud Art Market and you'll make some great finds!
Summary
Good food, friendly locals, a unique culture, and breathtaking natural wonders — all of these await visitors in Bali. If you are planning to have a vacation in Southeast Asia soon, consider going to this amazing destination!
Speaking of Bali, there's a restaurant in Karama where you can enjoy authentic Indonesian cuisine. If you would like to try Indonesian food, check out Betawi Cafe and get ready to satisfy your cravings!