Over the past few years, more and more travellers are heading to the neighbouring Sultanate of Oman for business as well as tourism purposes. Indeed, the country is fast becoming a major hub for meetings, incentives, conferences, and exhibitions.
Also Read: Royal Opera House Muscat, Oman
The expansive growth of Oman as a business and events destination is reflected in the infrastructure that opened recently. Just this year, the Sultanate revamped the Muscat International Airport and the Oman Convention & Exhibition Centre (OCEC).

OMAN Convention & Exhibition Centre
Situated only four kilometres away from Muscat International Airport, the Oman Convention & Exhibition Centre is the country's leading destination for business events. The first phase of the centre opened in June 2016, while the second phase opened in June of this year.
The centre is managed by AEG Ogden, an Australian company that operates conference centres. Notably, it is located in a complex that includes a JW Marriott hotel and a Crowne Plaza hotel — the perfect places to stay for business travellers on-the-go!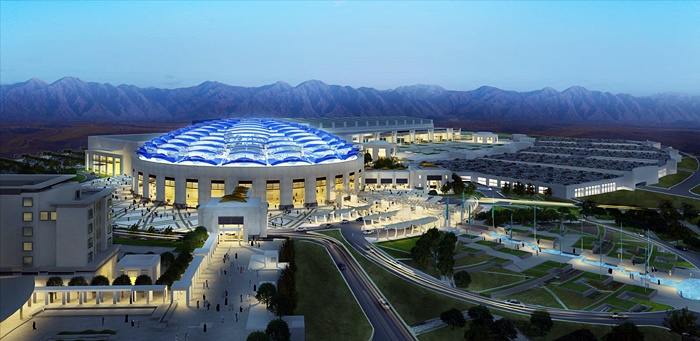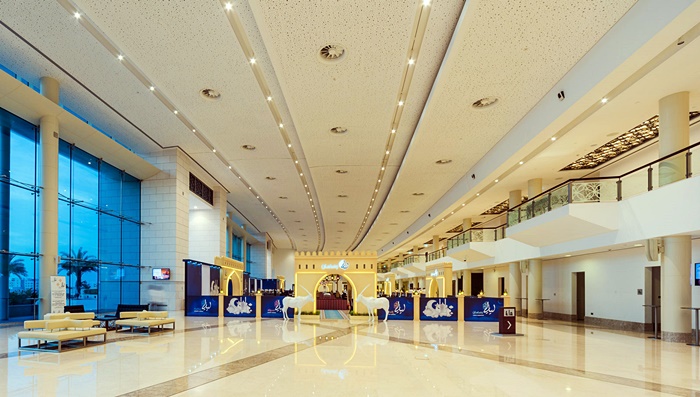 Oman Convention & Exhibition Centre Features
What makes the Oman Convention & Exhibition Centre the ideal place for business events? Well, here are just some of its state-of-the-art features:
Rose Theatre. This three-level auditorium is capable of seating 3,200 guests as they watch world-class performances, orchestras, or international conferences. It was named after the Sultan Qaboos Rose, a flower symbolising His Majesty Sultan Qaboos bin Said Al Said and his dedication to environmental and human rights endeavors.
Meeting Rooms. Aside from the Rose Theatre, there is another Auditorium that can accommodate 356 guests, plus 19 meeting rooms. These are all strategically located near the Theatre and the Grand Ballroom.
Ballrooms. The Junior Ballroom can seat 1,026 guests in a theatre-style setting, 672 in classroom-style, or 540 in a banquet setting. On the other hand, the much-larger Grand Ballroom can accommodate 2,688 guests theatre style, 1,680 and 1,200 in classroom and banquet styles, respectively.
Exhibition Halls. For extremely large events, the centre offers Exhibition Halls 1 & 2, which can combine to seat 10,000 guests! On the other hand, these can also be dived into five separate halls. What's more, each hall has its own Registration Desk, Hospitality Suite, and other facilities.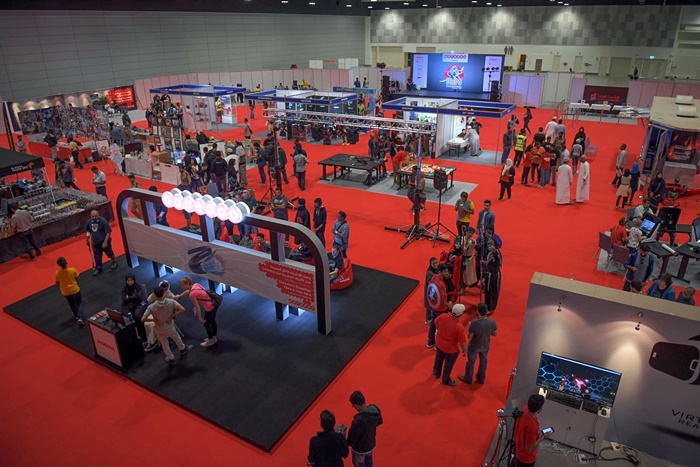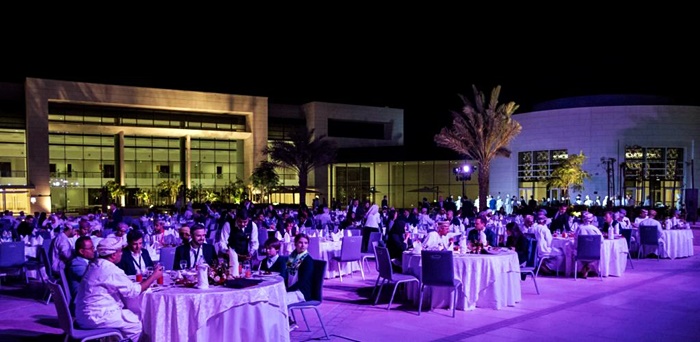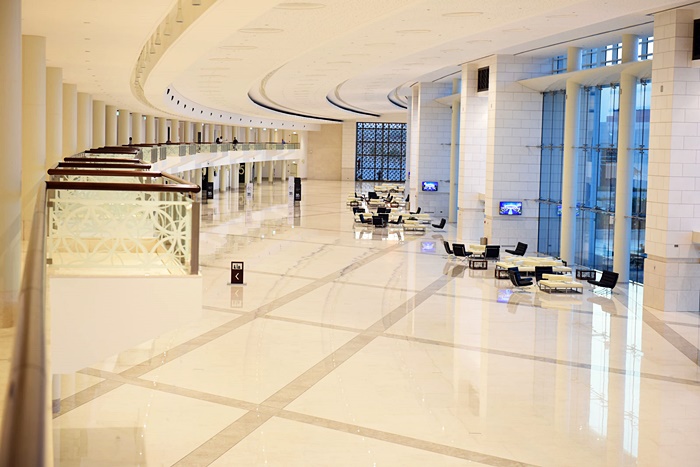 Contact Information: Oman Convention & Exhibition Centre
Address: Madinat Al Irfan, Muscat, Oman
Telephone: +968 2423 3844
Email: gtaylor@omanconvention.com
Website: http://www.omanconvention.com/
How to Get There
To give you a better idea of where the Oman Convention & Exhibition Centre is situated, here is a Google Map location of the venue:
Exclusive Services from Oman Air
Interestingly, the Sultanate's flag carrier, Oman Air, offers exclusive services for those who would like to organise a business event in Oman. These services include:
Discounted travel fares
Airport services
Discounted hotel accommodations & excursions
Bonus "frequent flyer" miles
Event support staff
For more information about the carrier's services, please visit the Oman Air official website or contact their Meetings, Incentives, Conferences, & Events (MICE) Team at mice@omanair.com.
Venues such as the Oman Convention & Exhibition Centre are a clear indication of Oman's thriving business, hospitality, and tourism industries. Speaking of which, one of its latest additions is the Royal Opera House Muscat — a must-see destination for all travellers!