Are you a newcomer looking for a place to stay in Dubai? Or perhaps you are already a resident searching for a more affordable flat or apartment to move into. If you also happen to be a kabayan, then don't worry because we've got some really great suggestions just for you!
It goes without saying that there is a huge Filipino population in Dubai. Everywhere you go, you are bound to hear fellow kabayans speaking in Tagalog, or come across a restaurant serving your favourite Filipino food. And when it comes to finding an apartment, you'd be happy to know that there are places in Dubai where Pinoys would feel right at home!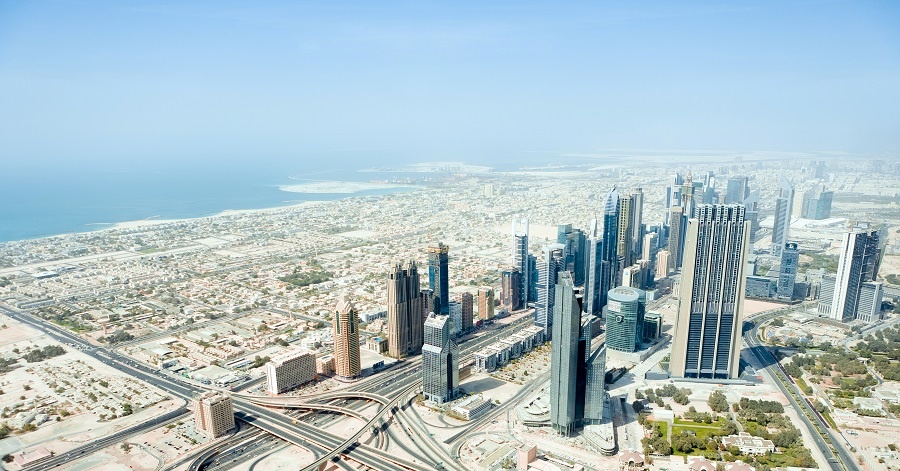 Places in Dubai Where Pinoys Feel Right at Home
Whether you are a beginner or a more "seasoned" overseas Filipino worker (OFW), you most likely deal with bouts of loneliness and homesickness sometimes. Fortunately, there is quite a number of places in Dubai where you will find people and things that remind you of home:
1. Al Karama
Al Karama is located near the Dubai Creek and the "older" area of the city. It is actually one of the most populated residential areas in Dubai. Here, you will find low-rise and mid-rise apartments at varying rates, from AED 32,000 up to AED 57,000 annually. You could choose between studio type, one-bedroom, two-bedroom apartments, and more. Rent may also be paid monthly, quarterly, or yearly, depending on your agreement with the landlord.
Al Karama has clinics, pharmacies, and supermarkets — everything you could ever need in a residential area! There are also plenty of cafes and restaurants, including Filipino restaurants. If you love to shop, there's the Al Attar Centre and Karama Shopping Complex, which offers lots of popular and premium brands that you could buy for yourself and for your loved ones!
From Al Karama, you can easily travel to other parts of the city through the Dubai Metro and the Karama Bus Station, which is linked to multiple bus routes operating across the city.

2. Al Nahda
Al Nahda is situated in eastern Dubai, right along the Dubai-Sharjah border — making it easy to travel between the two emirates. Here, you will find apartments with rates as low as AED 20,000 annually, making it one of the most affordable areas in Dubai. Studio type, one-bedroom, and two-bedroom apartments are available, depending on your preference.
Al Nahda has some of the most advanced healthcare facilities in Dubai, including the NMC Medical Centre and Thumbay Hospital Dubai. It also has plenty of schools — a plus if you've got kids — and then there's Al Nahda Pond Park, featuring play areas, running tracks, and open spaces for you to relax during your free time!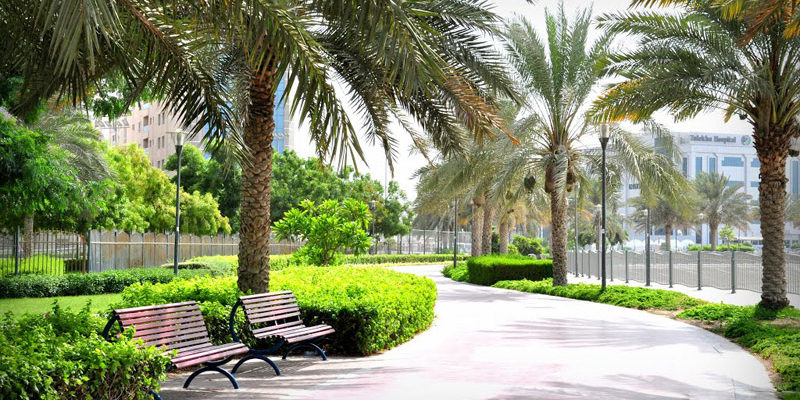 3. Al Rigga
Al Rigga is a residential and commercial area located in eastern Dubai, in Deira. Here, you will find studio rooms for as low as AED 32,000 yearly. Getting around is easy since it is serviced by Al Rigga Metro Station and Union Metro Station. Taxi cabs and public buses are available in the area as well.
What's more, there are many Filipino Restaurants in Al Rigga, such as Pinoy Dampa. Shopping for groceries or Filipino products? Head to the Philippine Supermarket or to any of the two West Zone outlets in the area. For more retail choices, pay a visit to Al Ghurair Mall, which features more than 350 leading brands.

4. Al Satwa
Al Satwa is situated southwest of Bur Dubai, adjacent to Sheikh Zayed Road. It is actually known for its huge South Asian population, including Filipinos. In fact, most kabayans refer to it as "Mini Manila," though there are plenty of Indian and Pakistani nationals here as well.
For as low as AED 34,000 annually, you can rent a studio type apartment in Al Satwa. The numerous low-rise buildings in the area also have one-bedroom, two-bedroom, and three-bedroom apartments. Meanwhile, there are a few villas available for rent, too.
Of course, you shouldn't miss visiting the many cafes, restaurants, and shops in Al Satwa, many of which offer Filipino food and products. Carolina's Kitchen and Seafood Grill (shown below) is one example. As for travel, you can get around easily through public buses and taxi cabs.
5. Bur Dubai
Bur Dubai is located on the western side of the Dubai Creek. The place is known for its historic buildings, museums, and traditional markets or souks. Aside from these, the place also features apartments at affordable prices. You can rent a studio room for as low as AED 25,000 annually, though the price goes up if you rent a bigger or fully-furnished apartment.
From Bur Dubai, you can easily reach other parts of the city through the Bur Dubai Metro Station. There are plenty of clinics, hospitals, salons, supermarkets, and other facilities. When it comes to shopping and entertainment, simply head to the BurJuman Mall!
6. Dubai International City
Dubai International City is a residential, business, and tourist area located in the Al Warsan region of Dubai. Upon its completion, it is expected to accommodate more than 60,000 residents in its numerous studio and one-bedroom apartments. Rates are affordable, between AED 28,000 and AED 35,000 yearly, depending on the number of rooms and furnishings.
The place is not serviced by the Dubai Metro, although you can reach it by going to Rashidiya Metro Station, and then taking a bus to Dubai International City. Notably, here you will find Dragon Mart, a massive shopping mall featuring lots of products at great prices!
These are the areas in Dubai where you will find apartments at affordable rates. Some of them are located near Filipino restaurants and shops, where you can easily buy your favorite food and Philippine products. Of course, be sure to ask around and check listings for the latest prices, so you can compare apartments before deciding to move in!
Living in Dubai may be more costly than in other cities, but if you manage your finances well and purchase things according to budget, you'll be able to save and even invest for your future. Meanwhile, if you are living here with your family, check out this article about the cost of living in Dubai for a family of three.